Gen Z in the Boston area
The Globe talked to dozens of Bostonians under the age of 25 and asked them about their financial goals.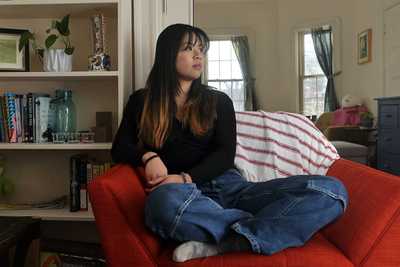 Sophie Mark-Ng
She/her, 23, Somerville
Occupation: Community organizer
She puts 33% of her income towards the goal.
Hassan Paige
He/him, 23, Dorchester
Occupation: Actor-model, youth mentor, server
He puts 0 to 30% of his income towards the goal.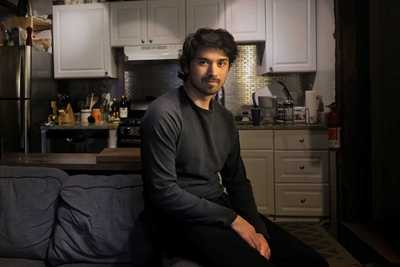 Luke Cadigan
He/him, 23, Beacon Hill
Occupation: Computer programmer
He puts 70% of his income towards the goal.
Sophie Mark-Ng was always taught that saving is a given, no matter where you work or how much you make. Her job as a community organizer in Chinatown comes with a working-class paycheck and benefits. Still, she puts one third of her $56,000 annual income into a "just in case" account.
To do that, she rarely eats out, opting to cook in her green-tiled kitchen in Somerville, filled with wine and framed fish art. Her only true splurge is travel. In the summer, Mark-Ng will head to Europe: a few nights in London and Amsterdam, with a long layover in Iceland.
"Two countries, with a bonus country for free," she said.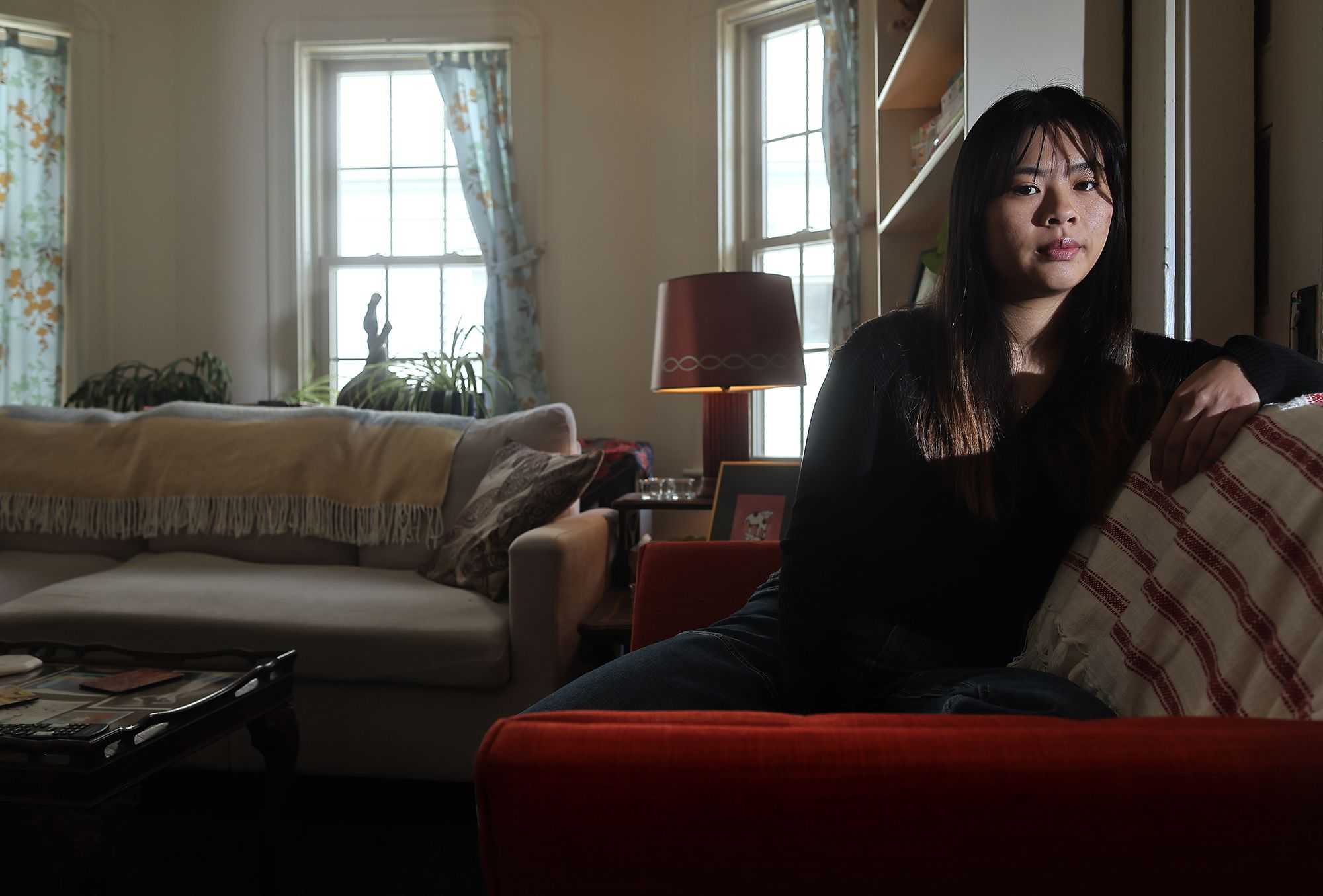 That is solidly Gen Z behavior. Studies show that people under 25 are saving earlier and saving more than their predecessors. Yet almost one quarter believe they will never be able to save enough money to retire or reach traditional economic milestones, according to a McKinsey survey.
Mark-Ng shares those worries. Her parents bought a home in North Cambridge before they had children, raised two daughters, and put them through college. As the price of living in Boston climbs relentlessly, Mark-Ng feels that kind of ground-up "bootstraps" wealth-building is almost impossible. Then there's the risk of a recession, or another disaster like the pandemic. If Mark-Ng wants to stick around the city — and she does — she needs a lifeboat in case of emergency.
"There really isn't anything specific I'm saving for, except, well, everything," she said. "I don't know. The world is so uncertain. It seems like the right thing to do."
But even saving in Boston can feel futile, when the money only goes so far.
Take Hassan Paige, for example. He grew up in Roxbury, then moved to Florida as a teenager with his family when they were struggling with homelessness. Last year, Paige returned to Dorchester in pursuit of higher wages than he could earn down South.
"After leaving and coming back," he said, "I realized that Boston has a whole lot of opportunity that people don't notice here."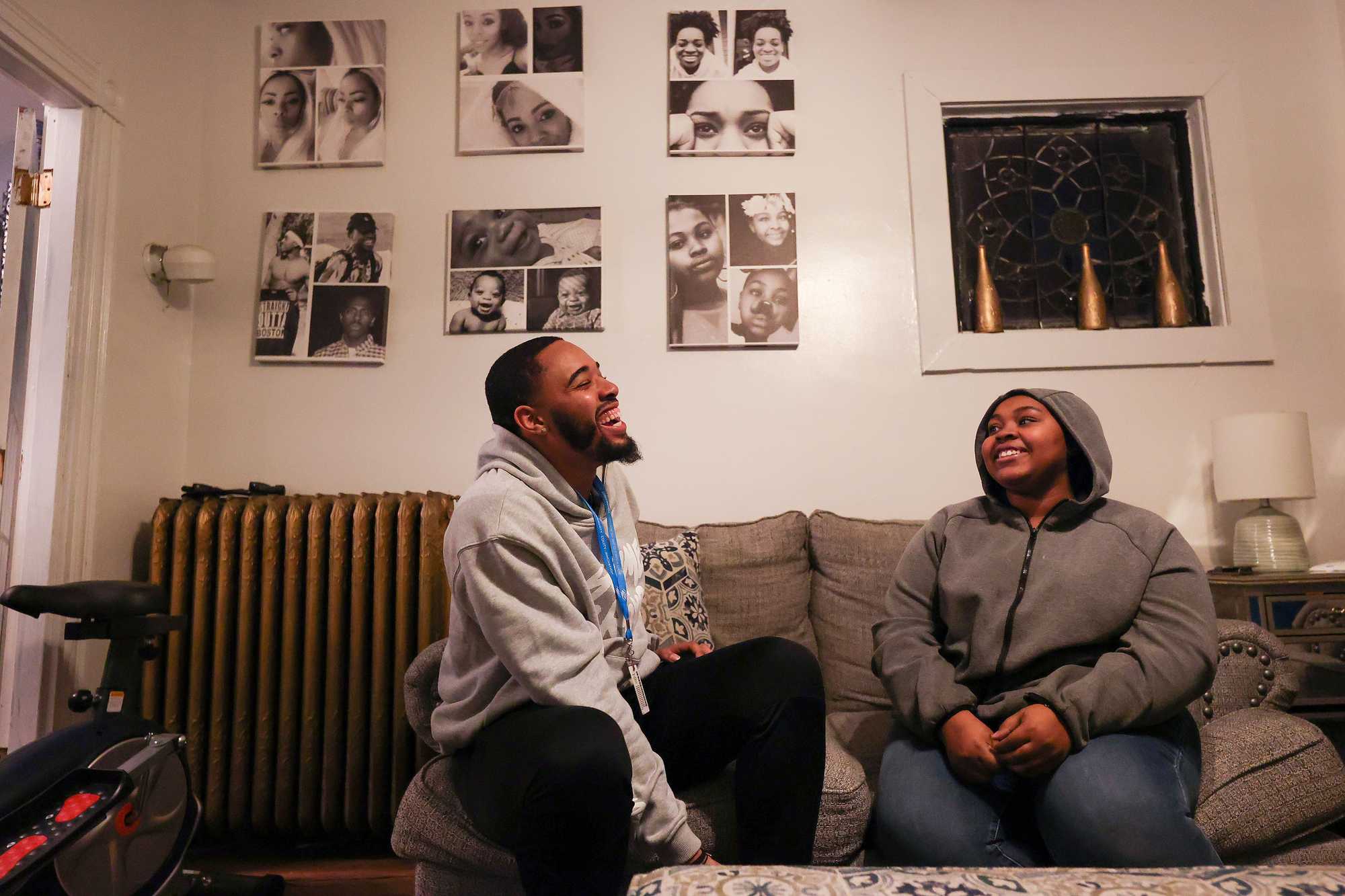 Yet the advantages the city offers, Paige said, are sometimes offset by its steep price tag. His portion of the rent on the house he shares with seven cousins, a guinea pig, and litter of cats is just $200 a month. But meals eat up most of his paycheck from his modeling work, a part-time youth mentoring gig, and shifts as a server at Darryl's Corner Bar and Kitchen.
When Paige still had his used Chevrolet Monte Carlo, the upkeep was exorbitant, too. Massachusetts gas prices reached an all-time high in June; the fuel tank was leaking; the bottom of the car had rusted. Eventually, he gave up the title instead of paying an expensive tow fee.
Every month, Paige tries to put a few hundred dollars into savings. But how long can that be his reality? Just making do in Boston is harder than almost anywhere else, especially when starting adult life. By one calculation from the compensation software company Payscale, groceries are 14 percent pricier here than the national average; transportation is 26 percent higher.
Paige recently quit his job at Darryl's to give modeling and acting his full attention. He dreams of having his own space with a sun-lit room and a big TV. But if surviving — and saving — prove impossible, he will consider a life elsewhere.
"I'm giving it one more year," Paige said. "I have a contract with the modeling agency. This is the year. I don't want to be famous. I want to be content. But Boston is hard. You're trying to work two, three jobs, and then you don't even get a chance to live the life that you want to live."
Even people with the means — such as Luke Cadigan — are considering leaving.
The computer programmer lives on Beacon Hill, earns six figures, and first learned about the stock market back in elementary school. When Cadigan was around 10 years old, he won $125 in a round of Bingo. His family matched the prize, and together, they put it in Wall Street. Today, he estimates that $250 is worth at least $1,000. That led him down a rabbit hole of investing. He read "The Motley Fool Investment Guide" and "A Random Walk Down Wall Street"; he idolized Warren Buffet and Alexander Hamilton.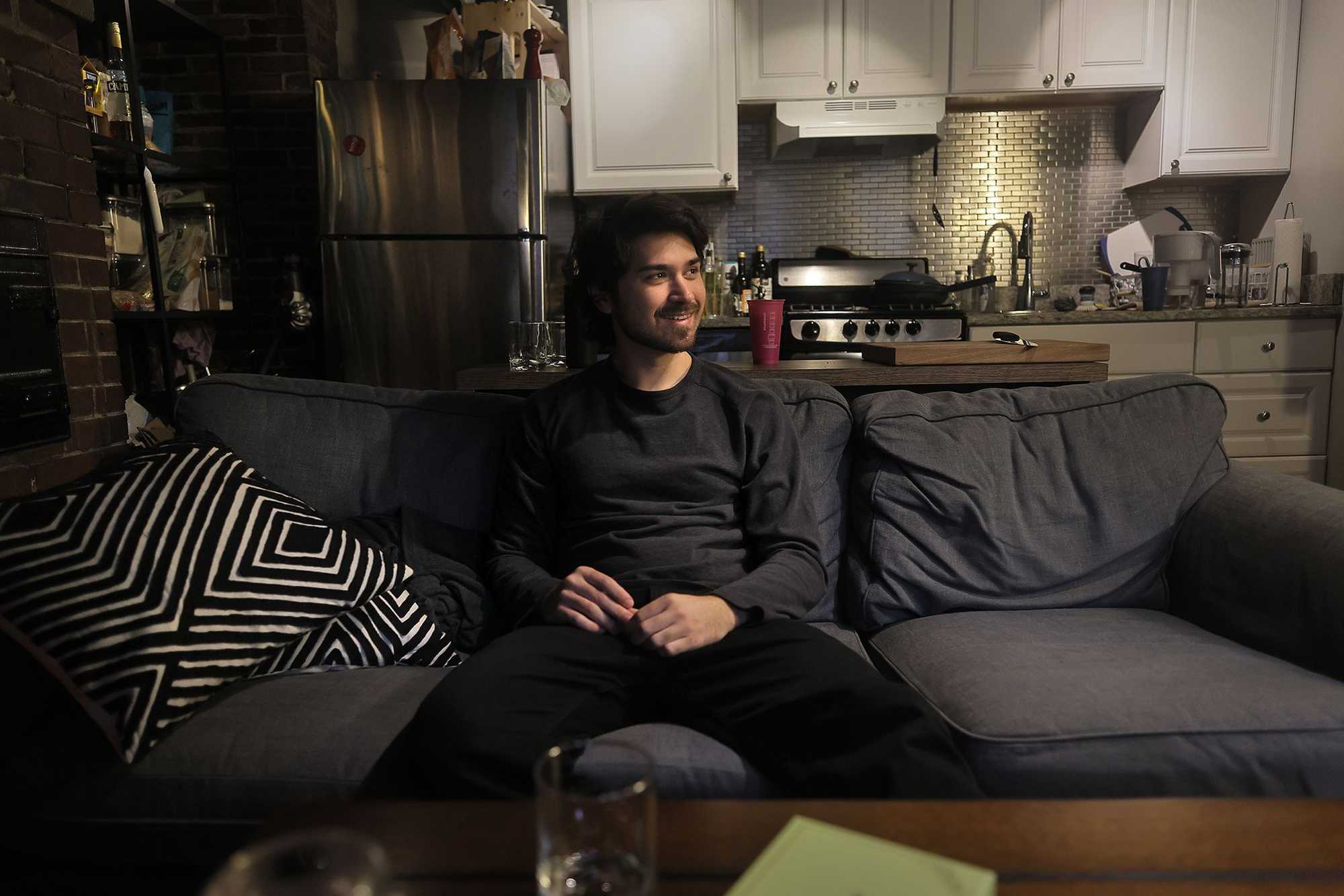 Now, Cadigan stows the bulk of his money in an index fund. He won't say how much, except to acknowledge it is a sum beyond the possible for most people his age. (Around 40 percent of Gen Z have no investments, either because they have no additional funds to spare or feel averse to the risk, according to research from Bank of America.)
Cadigan is not planning to use the savings to buy a home here, but rather to finance a Ph.D. program on machine learning in Europe, ideally somewhere more affordable than Boston.
"If I grew up in a different place, New England would still hold a lot of appeal. And New England might still hold a lot of appeal," he said. "But if Boston's experiencing brain drain, where isn't? ... Maybe the price tag here is just too high."
Credits
Reporter:

Diti Kohli

Editors:

Tim Logan, Andrew Caffrey

Photographers:

Barry Chin, Lane Turner, David L Ryan, John Tlumacki, Suzanne Kreiter, and Craig F. Walker

Photo editors:

Leanne Burden Seidel and William Greene

Digital editor:

Christina Prignano

Design:

Ryan Huddle

Development:

Daigo Fujiwara

Copy editing:

Mary Creane

Digital producer:

Dana Gerber

Audio producer:

Jesse Remedios

Audience engagement:

Cecilia Mazanec and Jenna Reyes

Quality assurance:

Nalini Dokula
© 2023 Boston Globe Media Partners, LLC