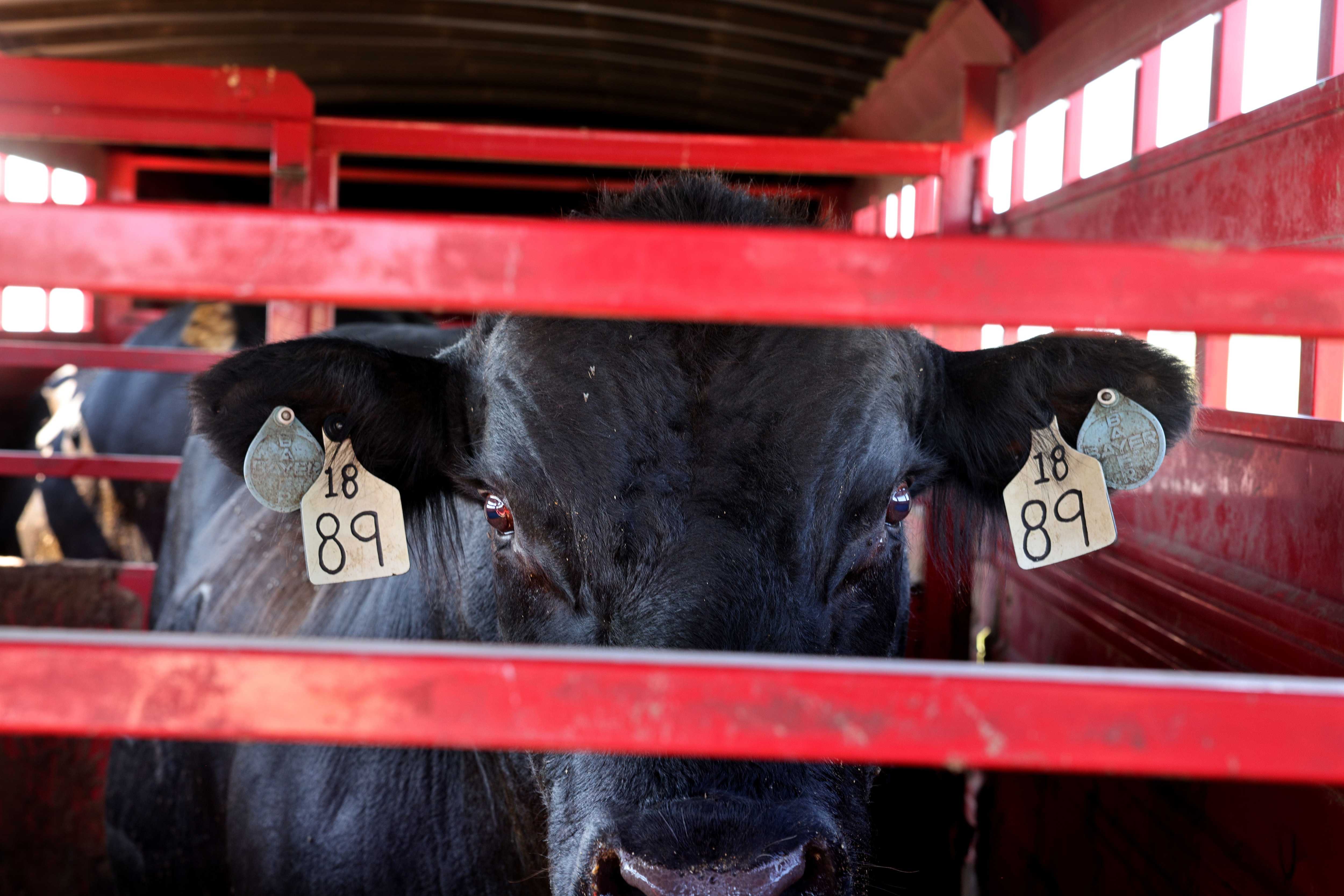 With winter on the way, this rancher is worried about bulls' testicles
NEOSHO COUNTY, Kan. — TLC wisely warned against chasing waterfalls, but what about wind farms? Dozens of towering wind turbines on the horizon in eastern Kansas proved impossible to ignore, so, taking a dusty road off Interstate 35, we tried to find them.
We did, and they were turbines all right. But far more interesting was the rancher we discovered along the way, a cheerful guy named Jim Neis, whose herd of 50 cattle had endured an uncommonly hot summer on several hundred acres nearby.
With a horseshoe mustache reminiscent of former Kansas City Royals pitcher Al Hrabosky, Neis was parked on the prairie to pick up his two bulls, immense creatures that, he hoped, had done the deed that nine months from now will yield a multitude of calves. "Each bull gets 25 cows," Neis said matter-of-factly, as the studs lumbered onto his truck. "And we get 'em semen tested in the spring before we bring 'em down here 'cause we don't want 'em shooting no blanks."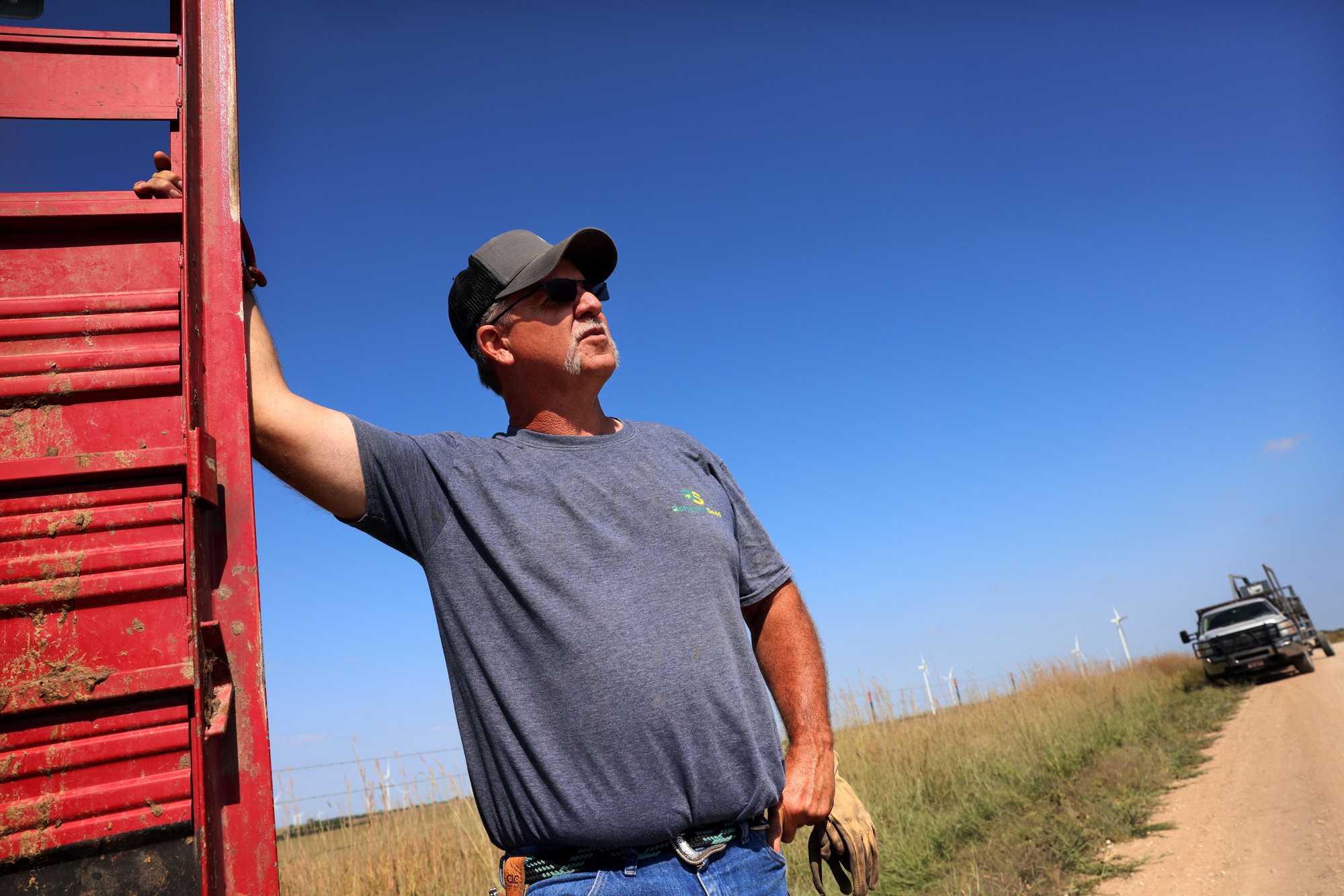 Bulls are expensive — between $7,500 and $10,000 each — but Neis said they're, um, vigorous for about 10 years and can sire up to 25 calves a year. They don't like the heat — the temperature was near 90 — but it's the cold that worries Neis.
"The winter's the hardest on bulls 'cause the cold will freeze their testicles, and if they freeze their testicles, then they're no good no more," said Neis, telling me something I may never forget. "So we put down a lot of bedding and they lay in deep hay most of the winter."
We could have talked to Neis all day, but he had work to do, and we had a lot to think about.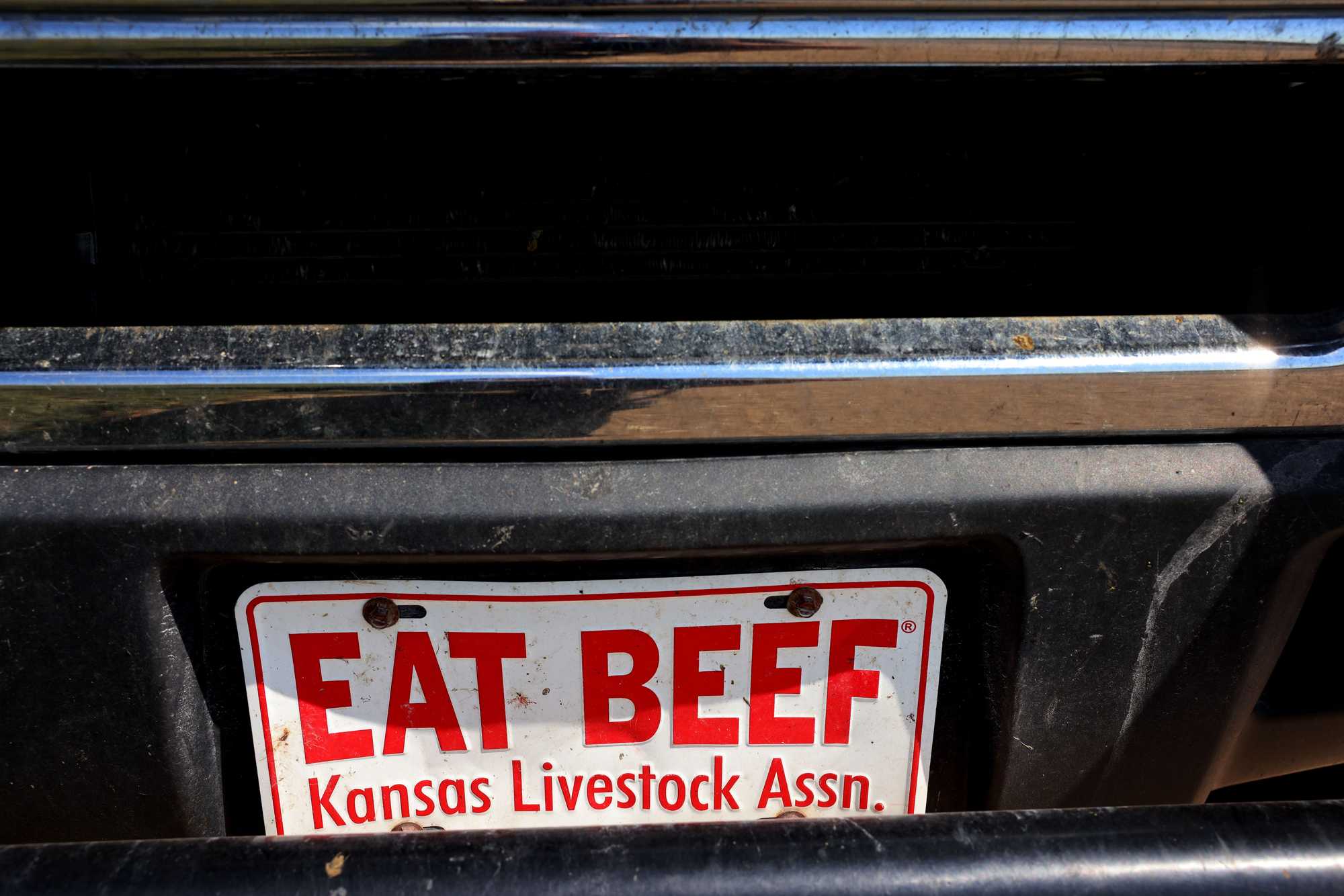 Join the discussion: Comment on this story.
Credits
Reporters:

Julian Benbow, Diti Kohli, Hanna Krueger, Emma Platoff, Annalisa Quinn, Jenna Russell, Mark Shanahan, Lissandra Villa Huerta

Photographers:

Erin Clark, Pat Greenhouse, Jessica Rinaldi, and Craig F. Walker

Editor:

Francis Storrs

Managing editor:

Stacey Myers

Photo editors:

William Greene and Leanne Burden Seidel

Video editor:

Anush Elbakyan

Digital editor:

Christina Prignano

Design:

Ryan Huddle

Development:

John Hancock

Copy editors:

Carrie Simonelli, Michael Bailey, Marie Piard, and Ashlee Korlach

Homepage strategy:

Leah Becerra

Audience engagement:

Lauren Booker, Heather Ciras, Sadie Layher, Maddie Mortell, and Devin Smith

Newsletter:

LaDonna LaGuerre

Quality assurance:

Nalini Dokula

Additional research:

Chelsea Henderson and Jeremiah Manion
© 2022 Boston Globe Media Partners, LLC