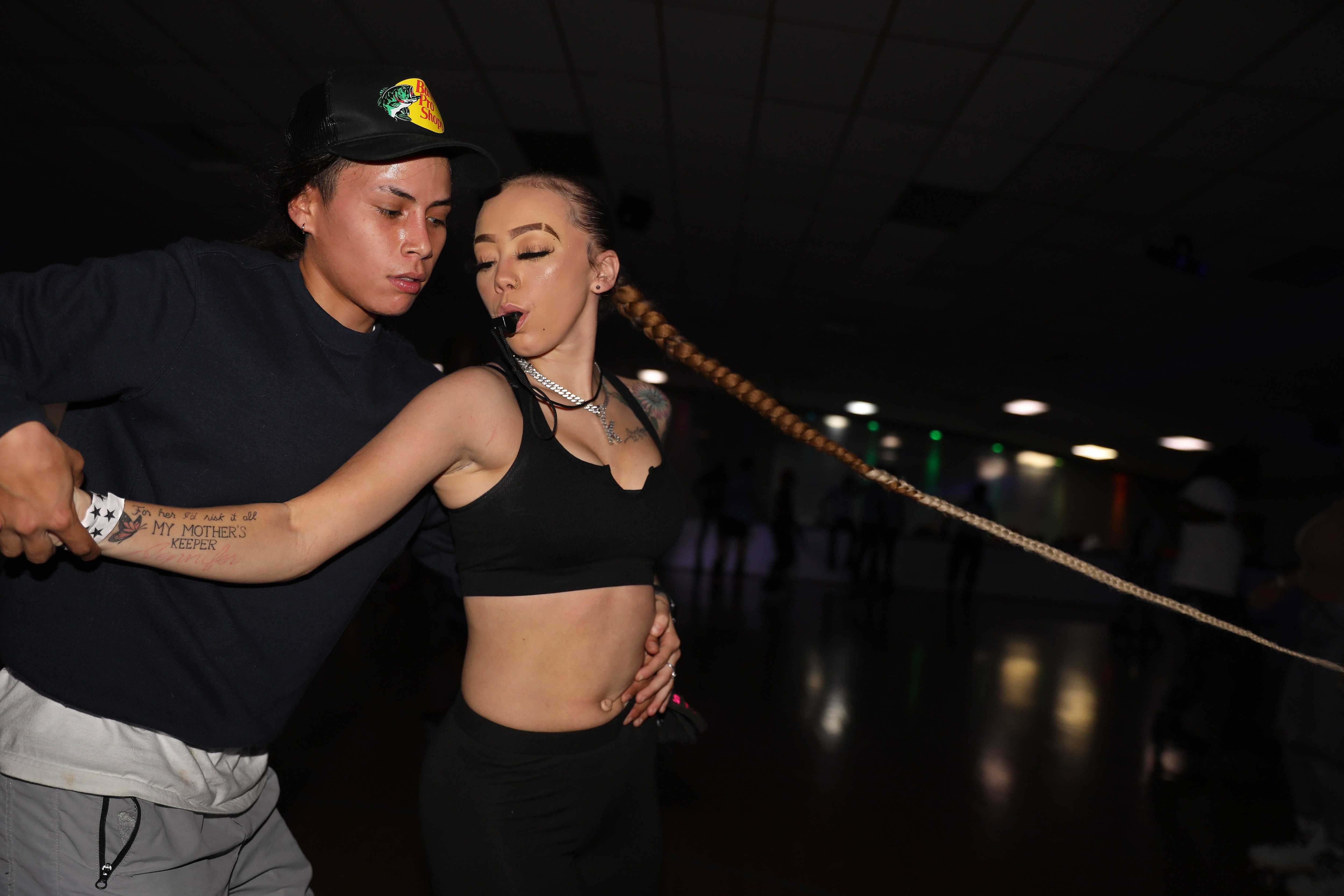 'Skating is a way of life': Roller skating culture thrives in Cincinnati
CINCINNATI — Underneath a cluster of silver disco balls, Ja'kin Boggs dances as he skates. He sidesteps a friend toward an empty patch of the roller rink and leaps into a 540-degree spin. When he drops back to the floor, the sound of wheels on polished wood rings out with a pop.
"That's how I get into a groove," said Boggs, 24. "I listen to the music, the rhythm. Maybe I'll close my eyes. Then I'll fall into whatever feels right to express myself."
Here at The Place Cincy, Wednesday nights are 21-plus and reserved for folks like Boggs — many of them lifelong lovers of roller skating, who use it as a pressure valve to relieve the stresses of life. You come to "get your aggression out," said Mario Allen from Dayton. "Work out. Fix your mood. Enjoy yourself."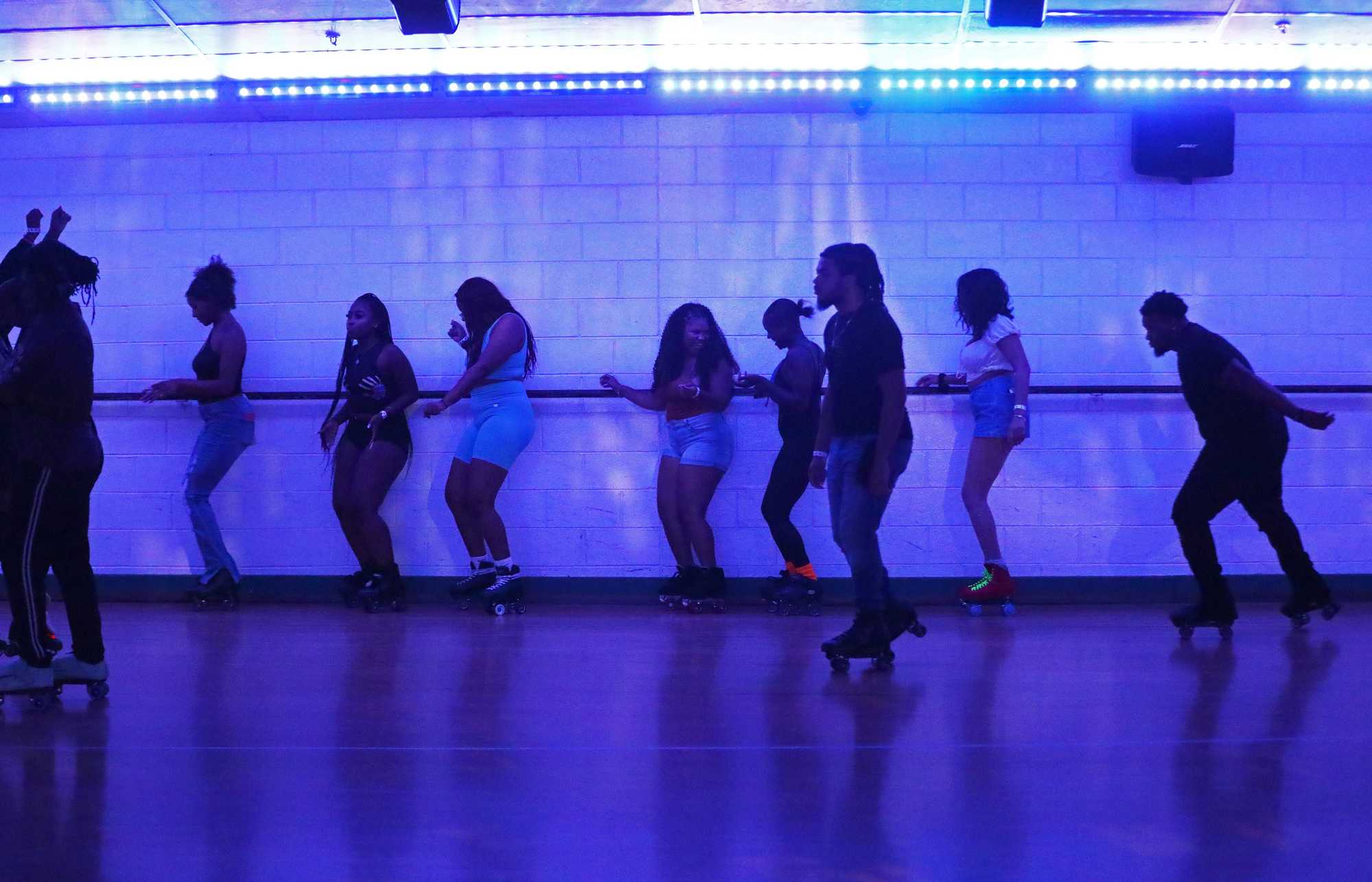 As Allen talks, skaters weave past one another in chaotic harmony or park themselves in the quiet center to shuffle back and forth. Couples snuggle; friends form moving conga lines, hands on hips. They learned from mothers or grandfathers, some will explain, and keep it up in the hope of preserving a fixture of Black American culture passed down through generations.
A few skaters have taught themselves — an exercise in imitation and bravery. "You see someone do something. You try it," said KaeKae McBride, cofounder of the Cincinnati skate crew Reckless Sk8rs. "You fall, and try again."
During the day, The Place reverts back to a family destination with a rock climbing wall, claw machine, and checkered table clothes for the pizza and cake of kids' birthdays. But at night, assistant manager Eric Black said regulars — many of them Black — breathe new life into the rink.
They grind and shake to a curated set list that blares until midnight, when employees move the last of the stragglers off of the floor. Some join together to perform "downtown," a grapevine move where skaters step over and behind in near-perfect unison. The most flexible of the bunch end the evening by racing toward the wall, only to jump into a split at the last moment.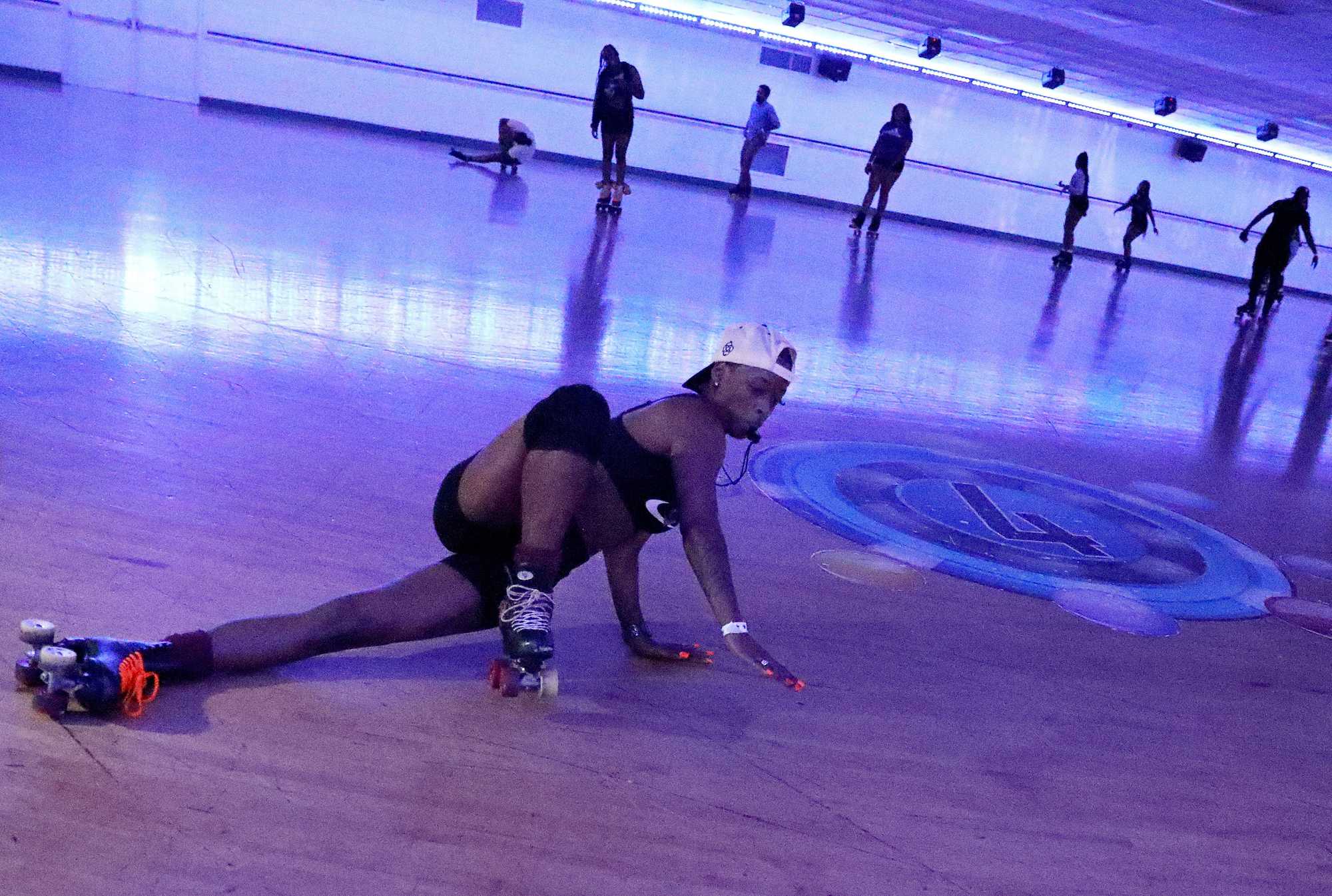 Eric Black's family bought the rink in 1983, and he said interest in roller skating has gone "up and down with the times." It grew again during the COVID-19 pandemic, thanks to a surge of viral TikToks and roller-savvy influencers. But many skaters have dedicated themselves to the rink since childhood.
Britiney English, a 28-year-old nursing student, said she and her friends have left Ohio multiple times a year for as long as she can remember, to attend skating events in faraway locales: Atlanta, Chicago, or Tallahassee. She said, "Here's a cliché and a truth: Skating is a way of life."
As much as the sport serves as a thread for the community, a rivalry between skating styles flourishes, too. The artistic nuances of the Jersey style clash with the lifts and flash of Cleveland freestyle devotees. Ted Maxberry, 56, contends that the Detroit variety is superior. It's smoother, he said, with intricate moves like the Pontiac and the Open House.
Detroit skaters always keep their feet close to the ground and attach long toe-stops to their boots. "In Detroit, you probably smell the wheels burning," said Maxberry, a Cincinnati native who drove to Michigan every week for a year two decades ago to perfect the style. "If they ever put skating in the Olympics, it would be Detroit."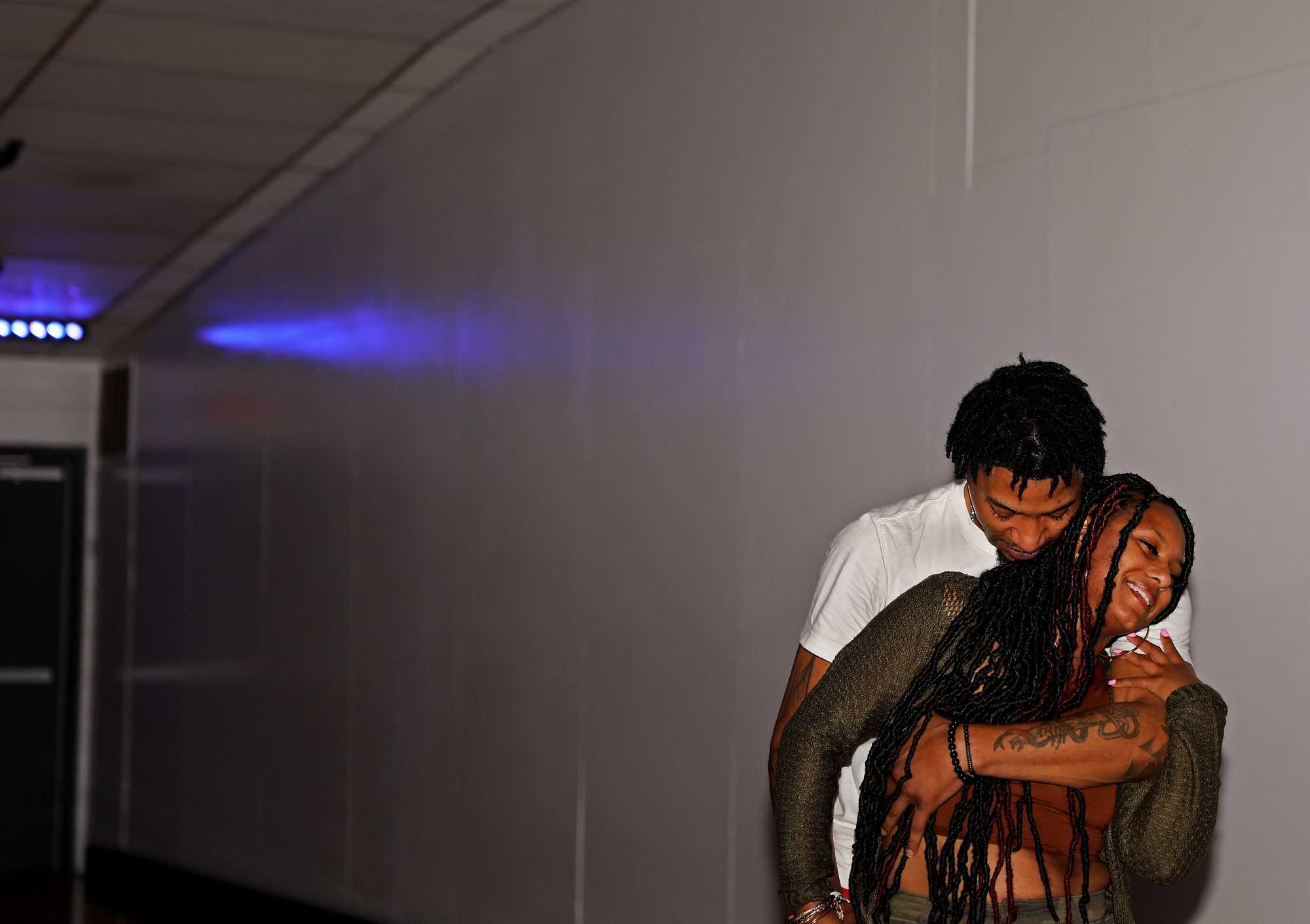 More than style, what truly matters are the tunes — at least according to DJ Sneaks, who's known as Malcolm Wilford when he's not cueing up R&B. He follows the movement of the skaters, as much as they follow the tempo of the music. Every five upbeat songs must be met with a slower choice, he said. Audience requests should be woven in, rather than crammed all together.
The rules are strict because, when it comes to a generations-old tradition, the stakes of failure couldn't be higher.
"The only thing that can kill skating night," Wilford believes, "is bad music."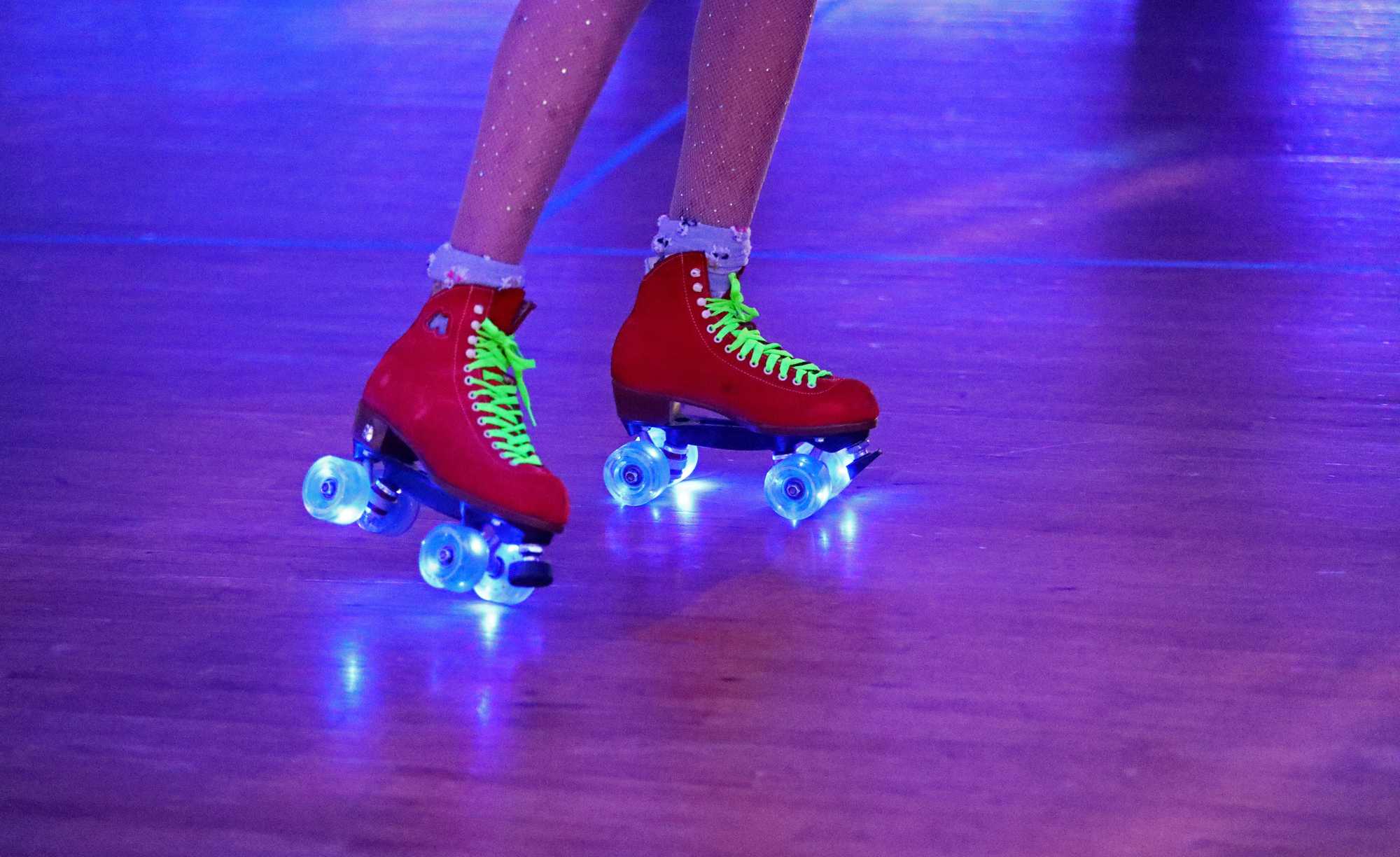 Join the discussion: Comment on this story.
Credits
Reporters:

Julian Benbow, Diti Kohli, Hanna Krueger, Emma Platoff, Annalisa Quinn, Jenna Russell, Mark Shanahan, Lissandra Villa Huerta

Photographers:

Erin Clark, Pat Greenhouse, Jessica Rinaldi, and Craig F. Walker

Editor:

Francis Storrs

Managing editor:

Stacey Myers

Photo editors:

William Greene and Leanne Burden Seidel

Video editor:

Anush Elbakyan

Digital editor:

Christina Prignano

Design:

Ryan Huddle

Development:

John Hancock

Copy editors:

Carrie Simonelli, Michael Bailey, Marie Piard, and Ashlee Korlach

Homepage strategy:

Leah Becerra

Audience engagement:

Lauren Booker, Heather Ciras, Sadie Layher, Maddie Mortell, and Devin Smith

Newsletter:

LaDonna LaGuerre

Quality assurance:

Nalini Dokula

Additional research:

Chelsea Henderson and Jeremiah Manion
© 2022 Boston Globe Media Partners, LLC