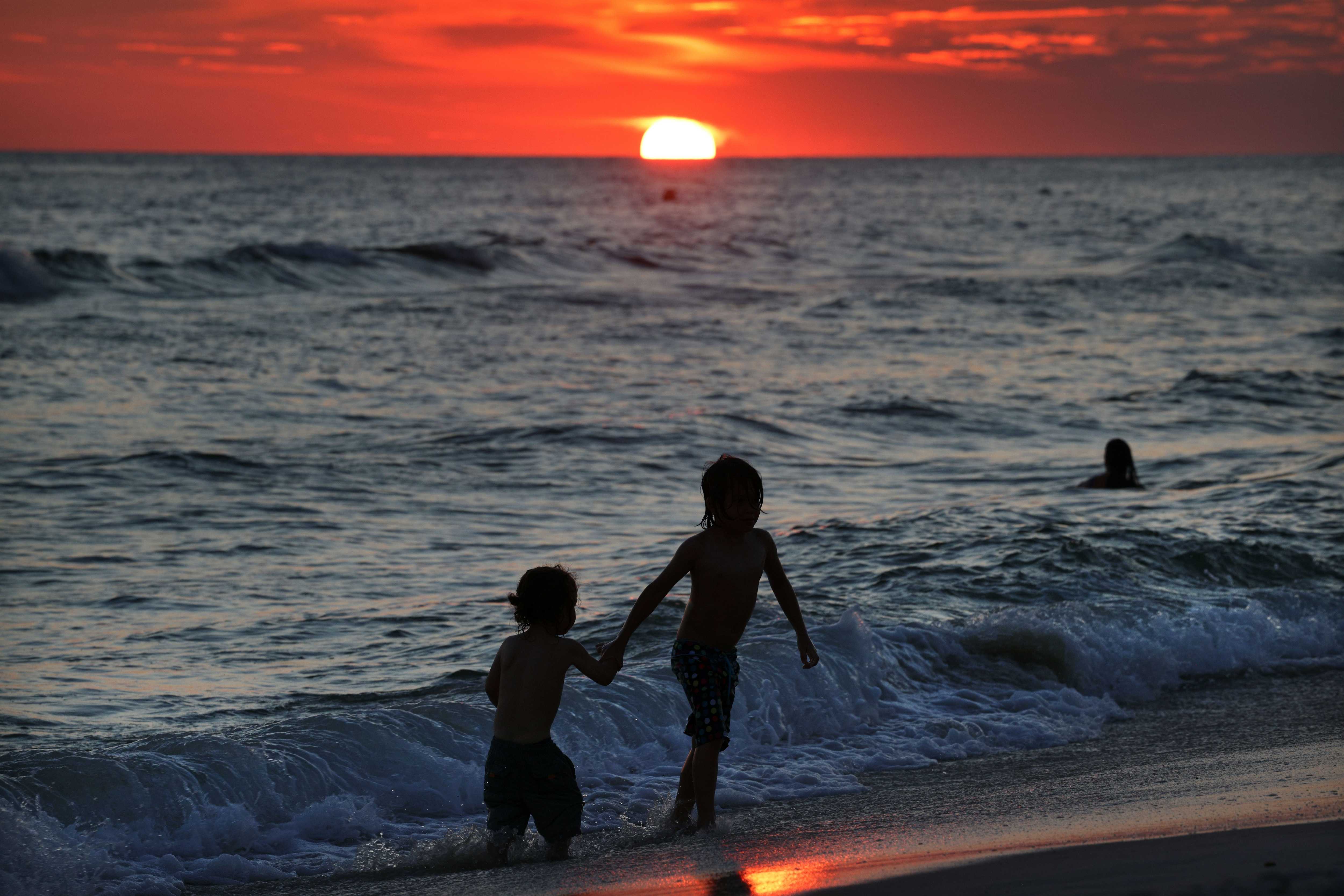 What happens to a spring break capital like Panama City when the college kids leave?
PANAMA CITY BEACH, Fla. — The wobbly fellow with the weathered face and a parakeet on his shoulder outside Tootsie's Orchid Lounge is not who we expected.
By reputation, this resort town on the Gulf of Mexico is the spring break capital of the world, where as many as 100,000 college kids and others come every March to get lit on the glorious, white-sand beaches. Where are all the bros in board shorts slamming lite beer?
Oh right, it's not spring, thus the rheumy-eyed dude with the exotic bird named Pete. Panama City Beach, it turns out, is pretty chill on a 90-degree day in September. The beach, and the many bars, restaurants, and hotels lining Front Beach Road, are still bustling, but mostly with couples and families.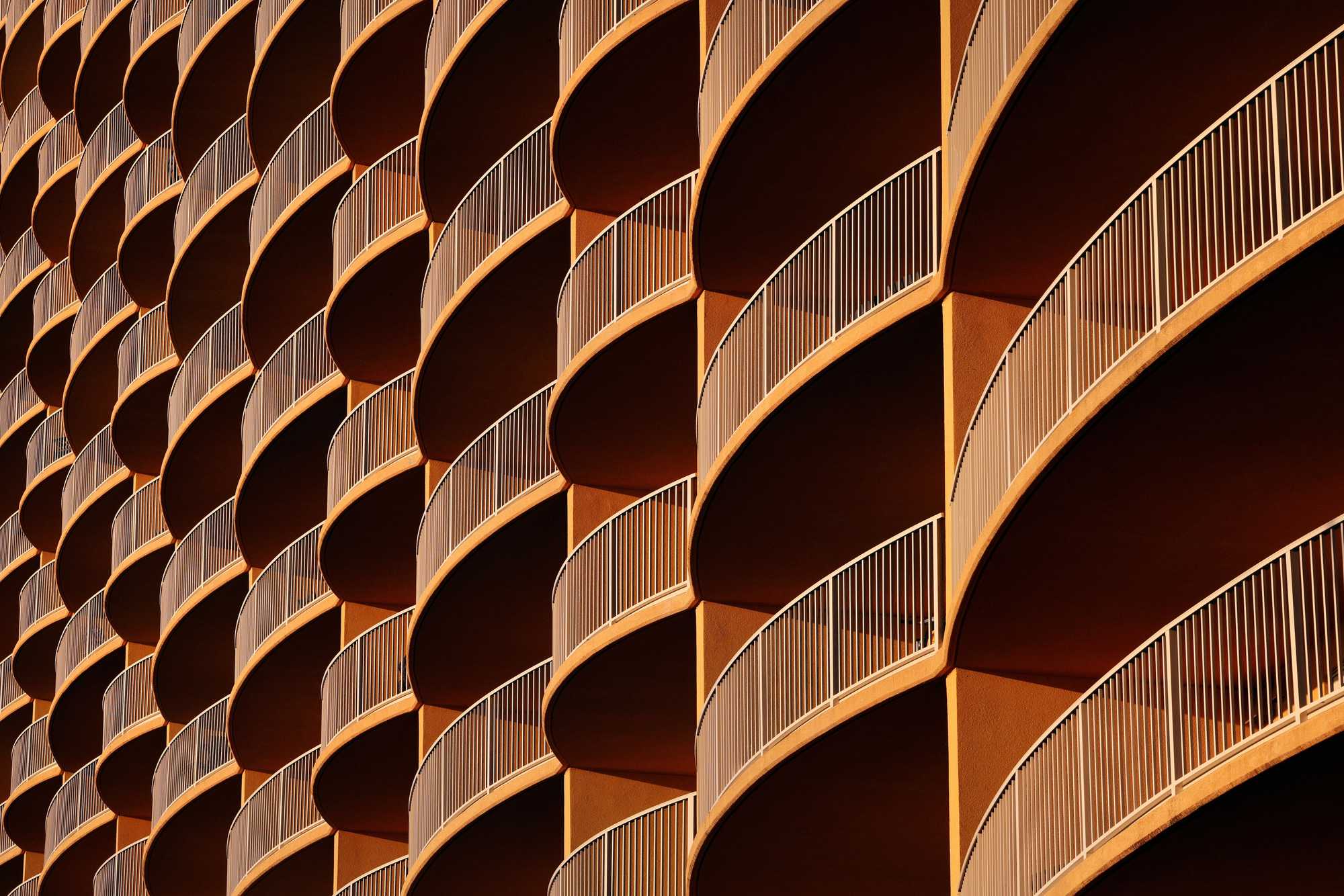 Hope Smith and her mom, here from Georgia for their annual "girls trip," are staying at the Shores of Panama, a 23-story, beachfront hotel with a lagoon-style pool and two tiki bars. Smith has kids of her own now, but as a teenager she used to come to Panama City Beach for spring break and it was, from what she can remember, off the hook.
"It was crazy. I . . . met a lot of new friends," she said, laughing.
"I thought, Lord, take care of her," said her mom, Kathy Randall. "You'd see girls just runnin' down the beach with nothin' on."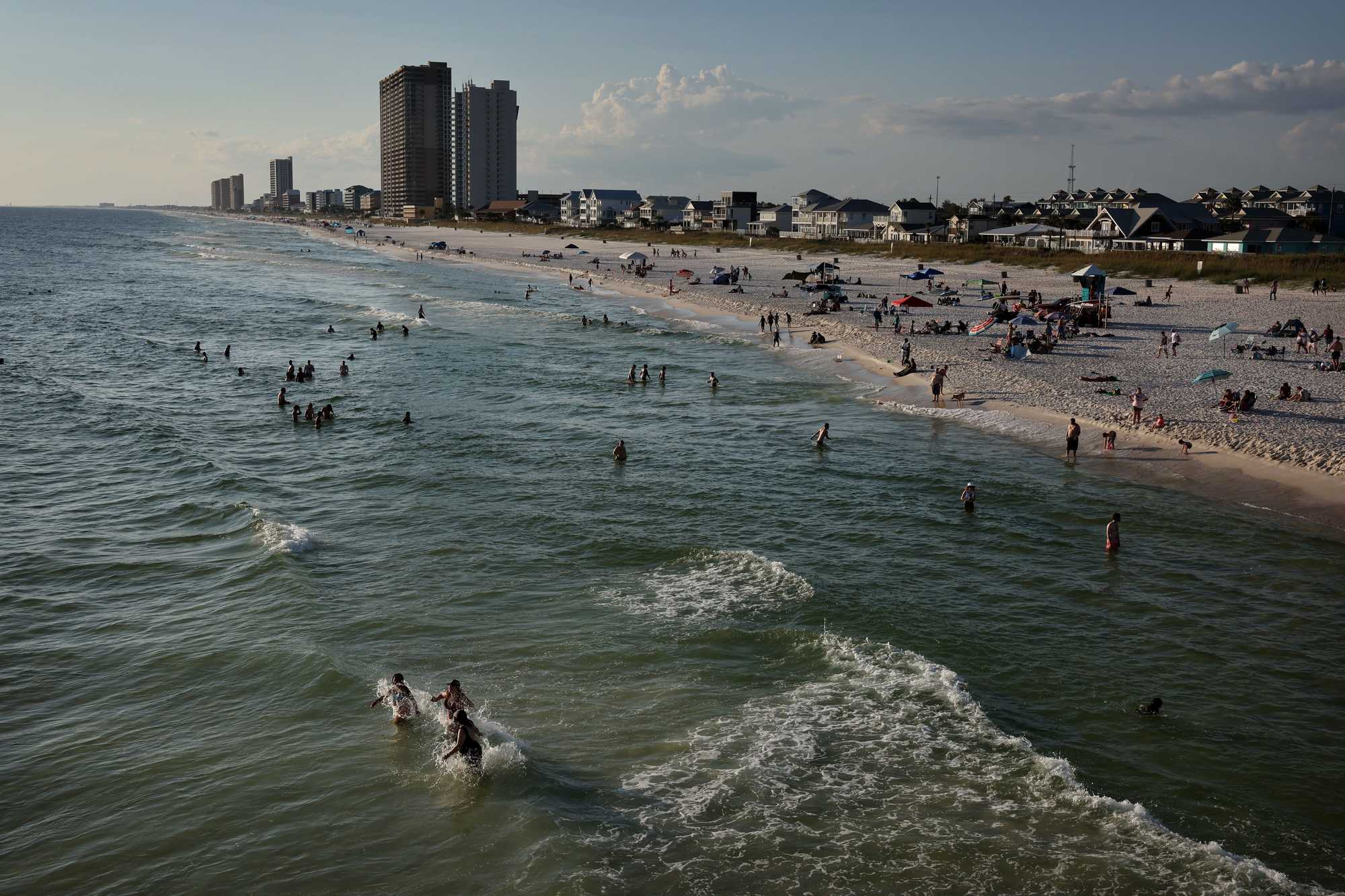 Google photos of "spring break" and "Panama City Beach" and it's hard to imagine being able to move, let alone run, during peak spring break; the beach is a sea of people. Scenes like that don't interest David Edmondson, who's been coming to Panama City Beach twice a year for more than four decades.
Edmondson, recently retired from the Tennessee Department of Transportation, comes to fish in May and September, making sure his visits don't coincide with the crush of humanity in March. With other "pier rats," Edmondson fishes off Russell-Fields City Pier — at 1,500 feet, it's one of the longest on the Gulf of Mexico — casting for mackerel.
"Oh gosh, just look around. It's beautiful out here," he said, looking back at the beach, dotted here and there with blue and red umbrellas and people playing volleyball.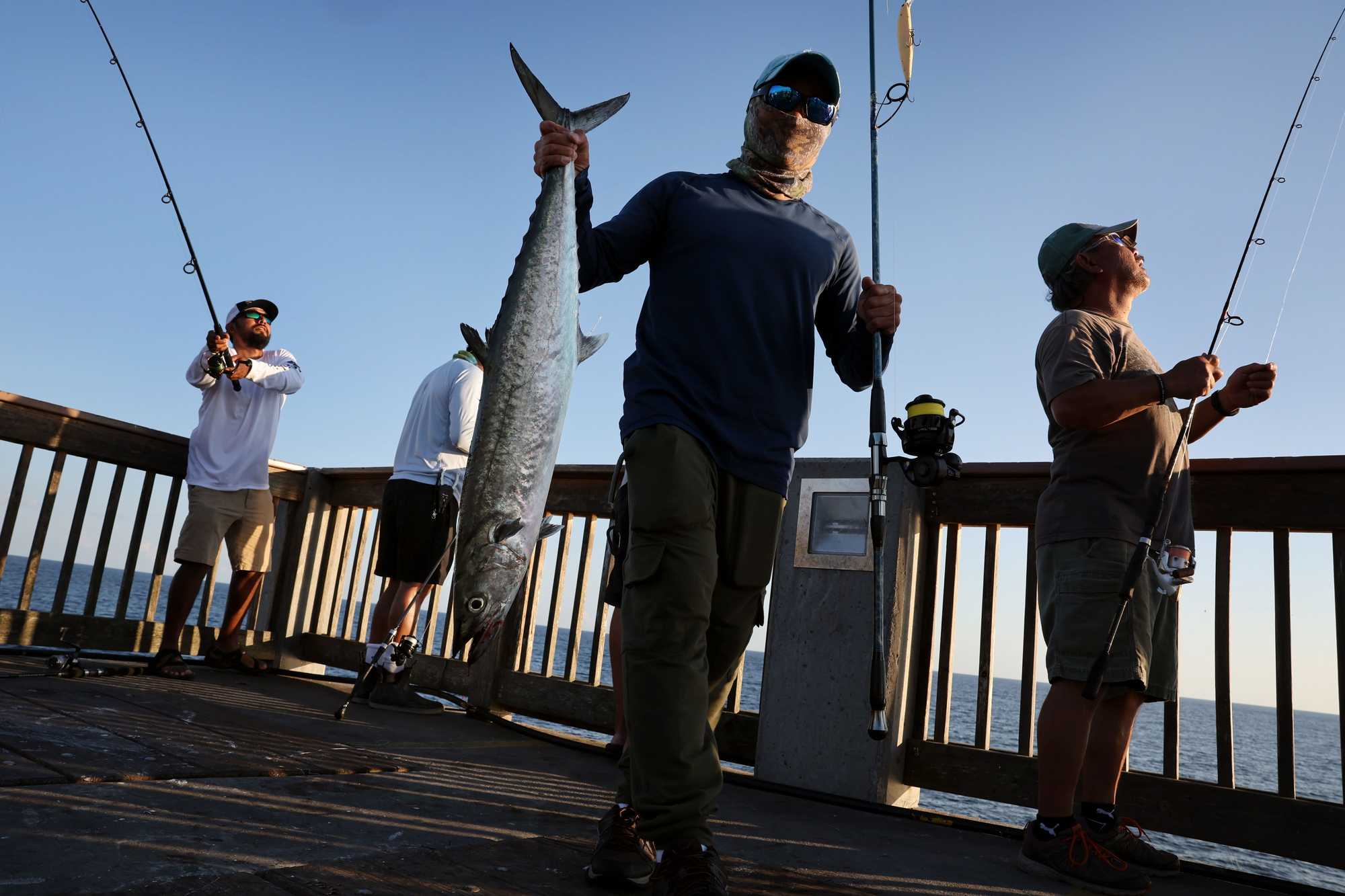 Sometimes referred to as the "Redneck Riviera," this stretch of the Florida Panhandle is indeed picturesque. The sugar-white sand — the result of quartz crystals washed from the Appalachian Mountains eons ago — subtropical temps, and dramatic sunsets make it an easy place to do nothing but stare at the horizon.
Except when the inebriated undergrads are here. There's been ugliness during recent spring breaks — police confiscated 75 guns and arrested more than 160 people this year — prompting city officials to make a new rule: No drinking on the beach.
That's welcome news to residents. All that beach bacchanalia makes a mess, which Frank Koziol and his wife, retirees from Wisconsin who own a waterfront condo, are compelled to clean up; she grabs the big stuff and he goes back and forth with his metal detector.
"I pick up the trash you can't see . . . and the treasures," said Koziol, whose prized find is an engagement ring with 75 diamonds. "I threw it in the bucket with the rest of them."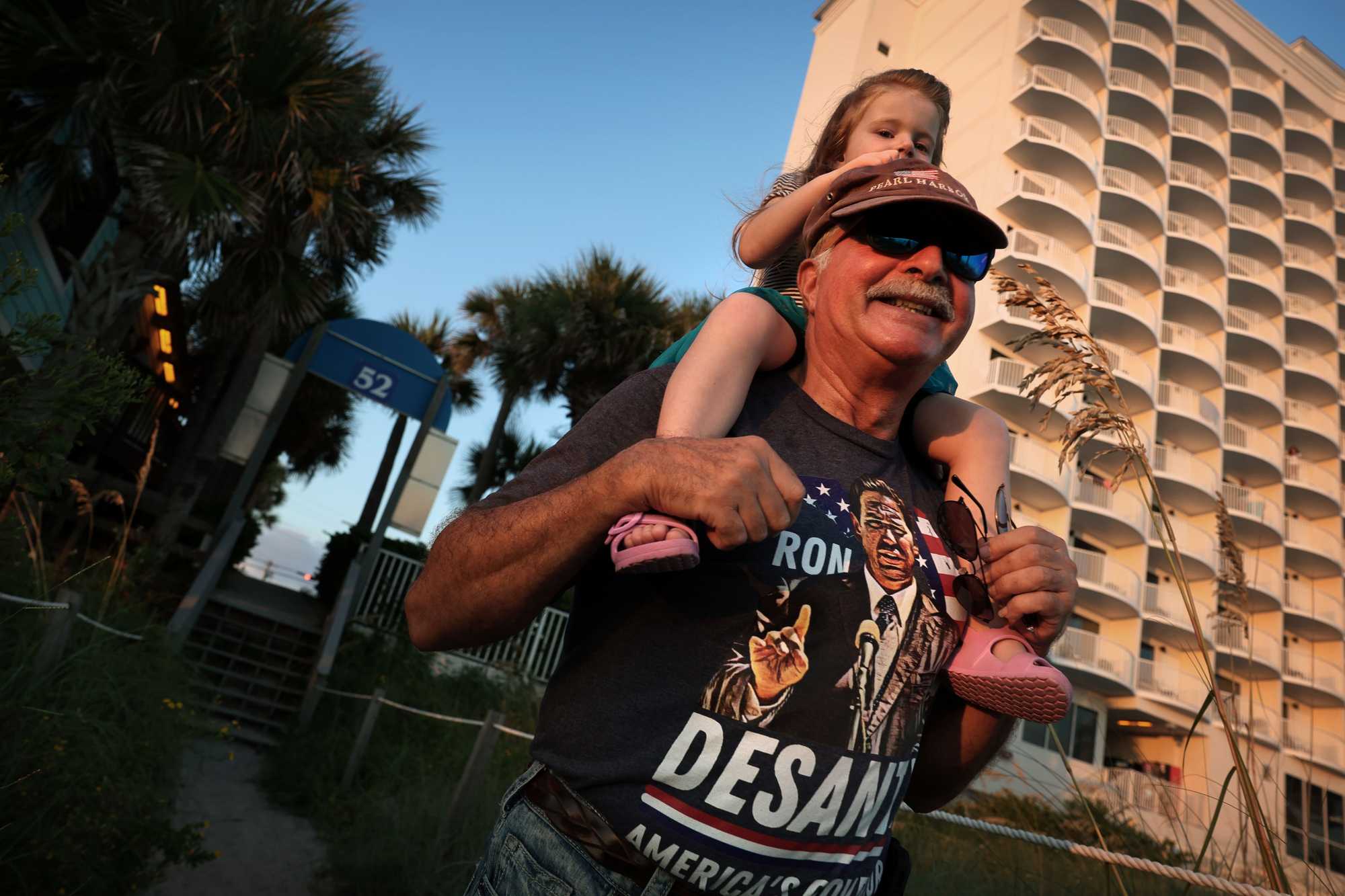 For some, like Bob Kufer, it's the politics as much as the place that makes Panama City Beach appealing. Wearing a black T-shirt with the unsmiling face of Governor Ron DeSantis on the front, Kufer said he and his wife moved here a year ago from Charlotte, N.C., and immediately felt at home.
"It's paradise. We came here on vacation with my daughter in her RV, and my wife said, 'I could live here,'" Kufer said. "And unlike where we came from, where most of the folks were not of the same political persuasion as I am, everybody's conservative here. People like to live among their own kind, and conservatives are my kind of people."
As the sun was going down, Arturo Hernandez and three friends were hanging out on the beach — talking, laughing, and discreetly sipping on a mix of Buchanan's Scotch Whiskey, apple juice, and ice. They'd come from New York and Atlanta to spend a relaxing weekend by the water, and it was going well so far.
"A lot of people say hi here. Not a lot of people say hi where I come from," Hernandez said. "We're just chillin' in our own little vibration, our own little world."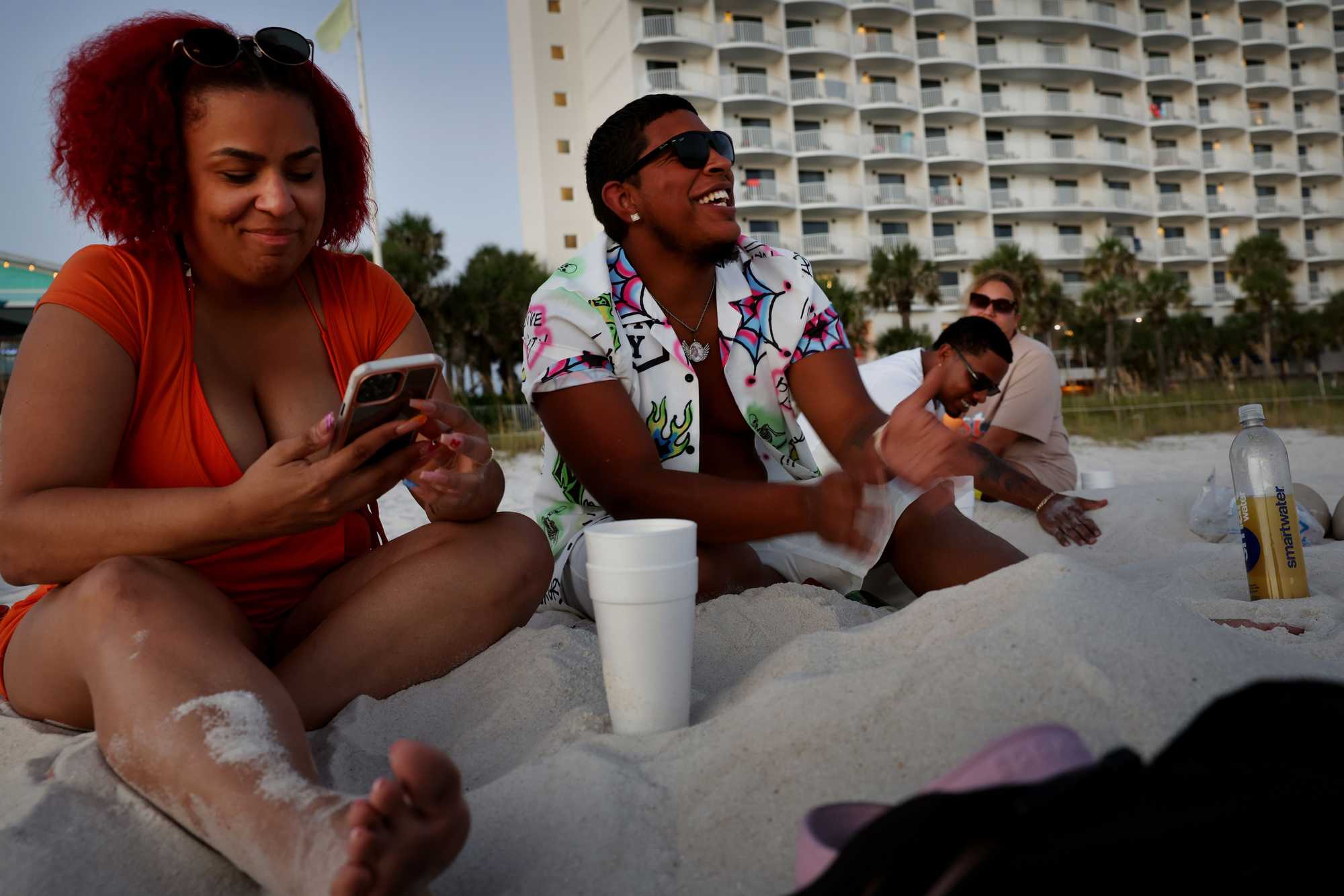 Join the discussion: Comment on this story.
Credits
Reporters:

Julian Benbow, Diti Kohli, Hanna Krueger, Emma Platoff, Annalisa Quinn, Jenna Russell, Mark Shanahan, Lissandra Villa Huerta

Photographers:

Erin Clark, Pat Greenhouse, Jessica Rinaldi, and Craig F. Walker

Editor:

Francis Storrs

Managing editor:

Stacey Myers

Photo editors:

William Greene and Leanne Burden Seidel

Video editor:

Anush Elbakyan

Digital editor:

Christina Prignano

Design:

Ryan Huddle

Development:

John Hancock

Copy editors:

Carrie Simonelli, Michael Bailey, Marie Piard, and Ashlee Korlach

Homepage strategy:

Leah Becerra

Audience engagement:

Lauren Booker, Heather Ciras, Sadie Layher, Maddie Mortell, and Devin Smith

Newsletter:

LaDonna LaGuerre

Quality assurance:

Nalini Dokula

Additional research:

Chelsea Henderson and Jeremiah Manion
© 2022 Boston Globe Media Partners, LLC