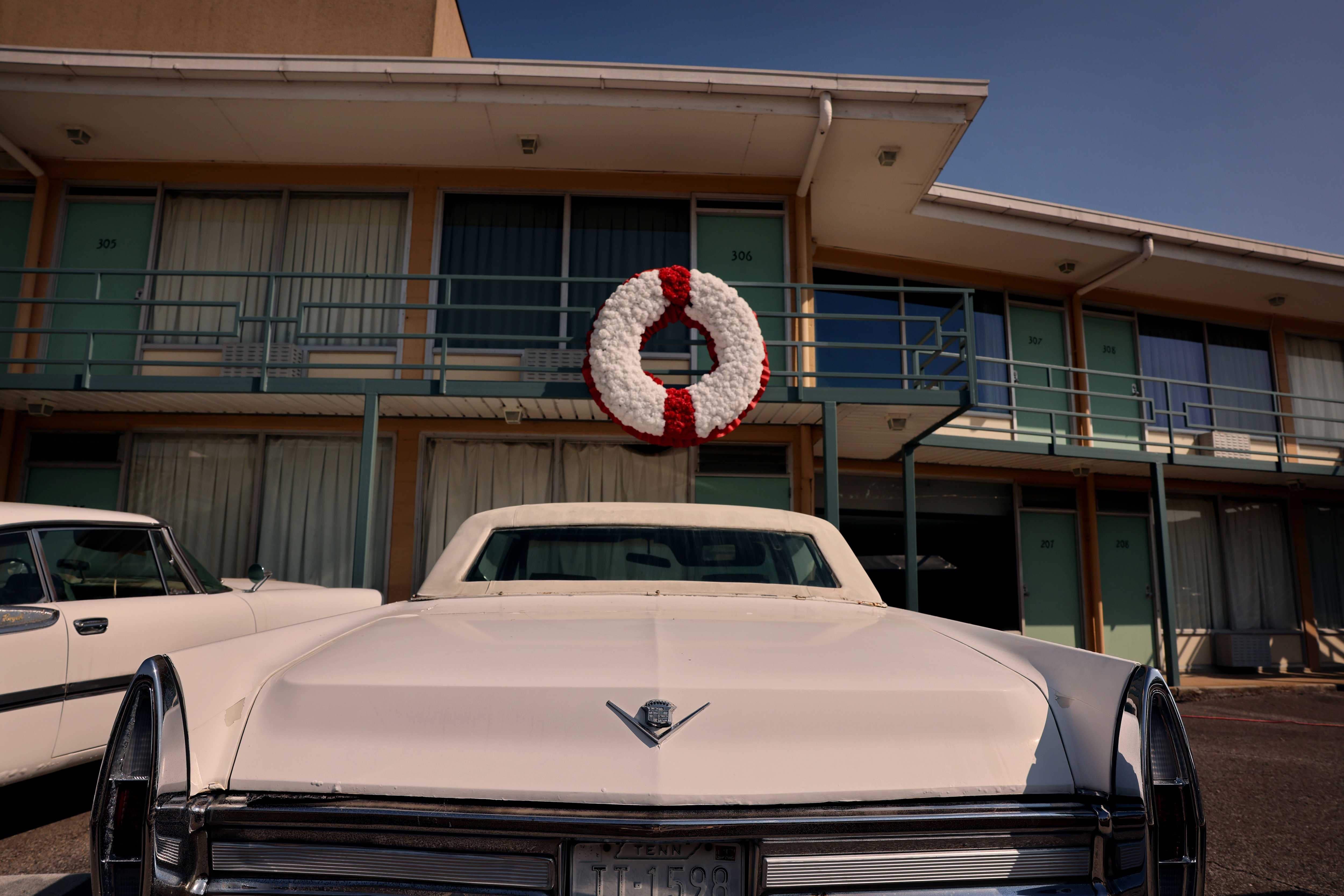 'I lived it. I don't want to do it anymore': At the site of Martin Luther King Jr.'s assassination
MEMPHIS — When the tour bus pulled up at the Lorraine Motel — site of Martin Luther King Jr.'s assassination and now part of the National Civil Rights Museum — everyone got off and, slowly, walked toward the entrance.
Everyone, that is, except Eddie Gunn. While the rest of the group, mostly older Black women from California, stepped inside, Gunn took a seat in the shade. She refused to go into the building where, in April 1968, King was shot on the balcony of Room 306 as he talked with friends. He died at the hospital an hour later.
"I lived it. I don't want to do it anymore," said Gunn, a retired office manager at University of California, Berkeley. "Things aren't changing in this country. Actually, they're going backwards, and I don't want to do it."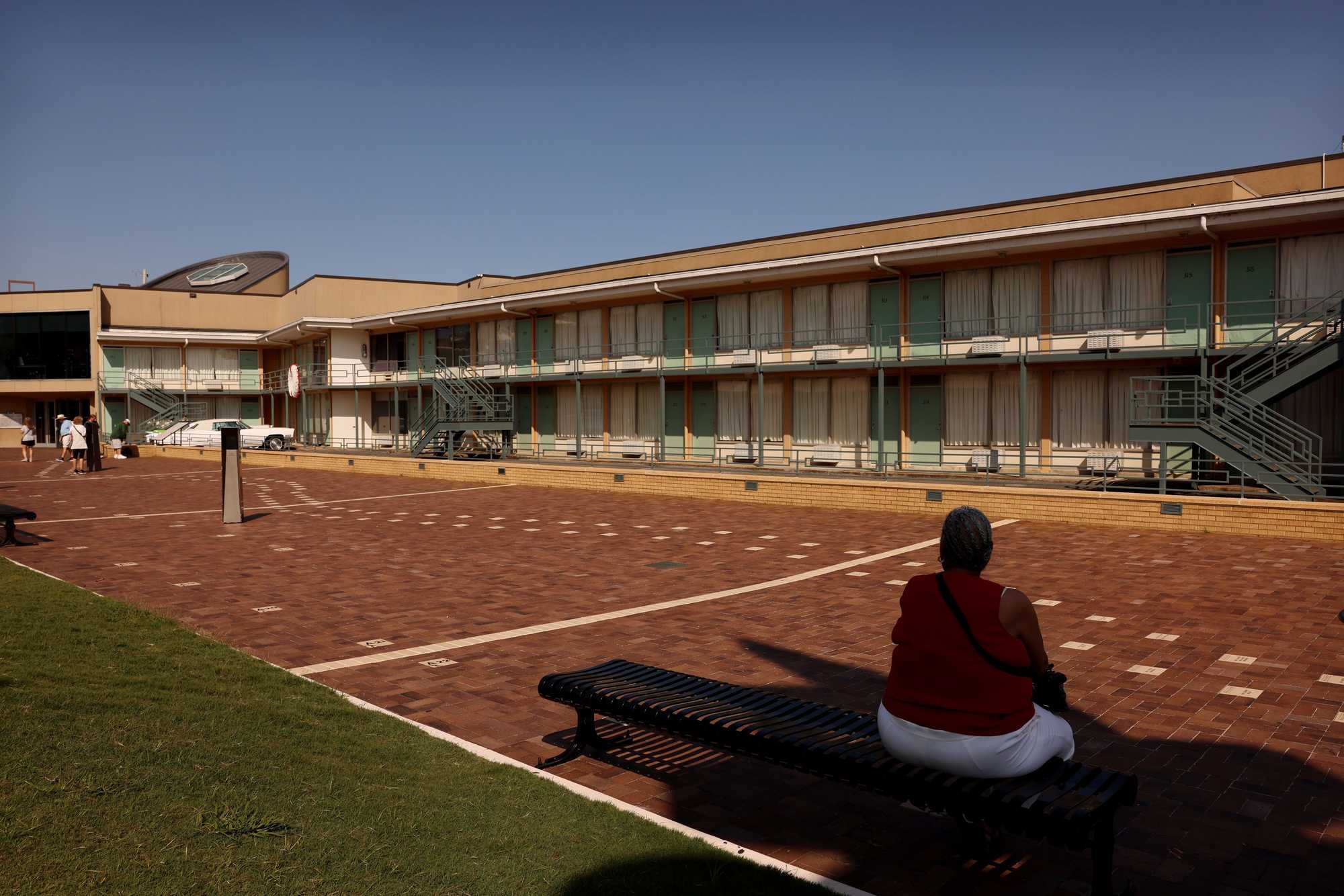 The tour group calls itself Ladies in Red and its members all wear the same color. It's a social club of sorts, a chance to meet people and, a couple of times a year, take a trip somewhere interesting.
The guide, Memphis resident Elaine Turner, understands Gunn's misgivings. She takes visiting groups to more than 30 sites around Memphis, including Clayborn Temple, where King started what would be his final march, and Bishop Charles Mason Temple, where he gave his last speech.
"We have many people for whom this is too painful," said Turner, a retired teacher, looking over her shoulder at the former motel. "But for those who do want to just see it, to really digest it, this can be therapeutic."
Gunn had never been to Memphis and was mostly enjoying the city, but spending a lot of time at the Lorraine Motel wasn't necessary. "I don't need to see this part of my life relived," she said.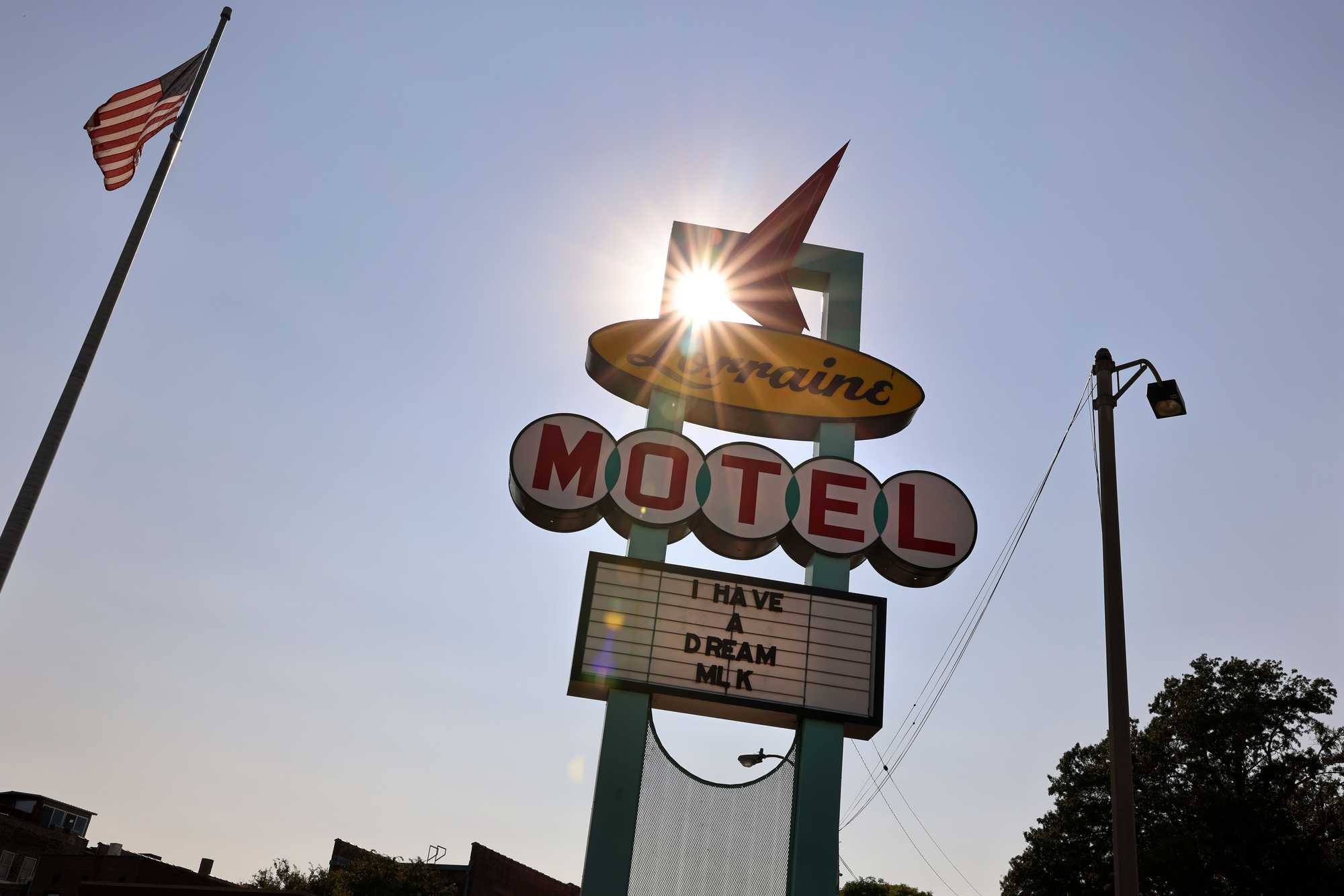 Join the discussion: Comment on this story.
Credits
Reporters:

Julian Benbow, Diti Kohli, Hanna Krueger, Emma Platoff, Annalisa Quinn, Jenna Russell, Mark Shanahan, Lissandra Villa Huerta

Photographers:

Erin Clark, Pat Greenhouse, Jessica Rinaldi, and Craig F. Walker

Editor:

Francis Storrs

Managing editor:

Stacey Myers

Photo editors:

William Greene and Leanne Burden Seidel

Video editor:

Anush Elbakyan

Digital editor:

Christina Prignano

Design:

Ryan Huddle

Development:

John Hancock

Copy editors:

Carrie Simonelli, Michael Bailey, Marie Piard, and Ashlee Korlach

Homepage strategy:

Leah Becerra

Audience engagement:

Lauren Booker, Heather Ciras, Sadie Layher, Maddie Mortell, and Devin Smith

Newsletter:

LaDonna LaGuerre

Quality assurance:

Nalini Dokula

Additional research:

Chelsea Henderson and Jeremiah Manion
© 2022 Boston Globe Media Partners, LLC