'She thought there would be a gift shop': An afternoon with Mar-a-Lago tourists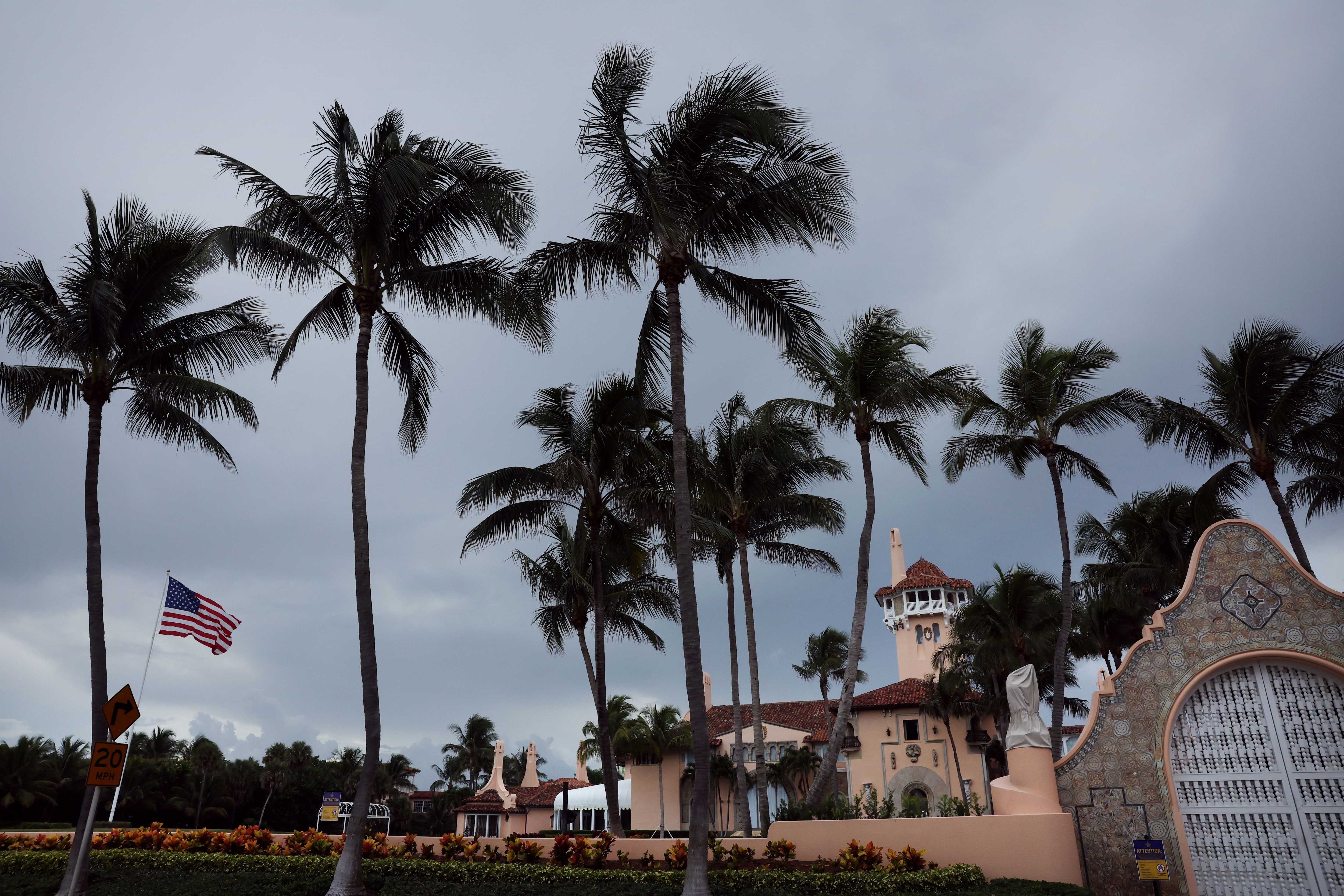 PALM BEACH, Fla. — Honestly, Carlie Beakes is underwhelmed by Mar-a-Lago. She figured Donald Trump's residence would be bigger, more exclusive, kind of like a castle.
"I'm a little disappointed from how I see it on television," said Beakes, surprised to find so many mansions clustered together. "On TV, it looks like he's on his own island. I didn't know all these homes were so close to him."
Late on a weekday, Beakes, a supporter of the former president on vacation from California, is among a parade of people parking their cars at Bingham Island Bridge to take selfies with Mar-a-Lago in the background. There's no sign of Trump himself — he returned from a rally in Ohio the night before, greeted by dozens of cheering, flag-waving fans on the bridge — but that doesn't seem to matter to his admirers. They're just excited to be here.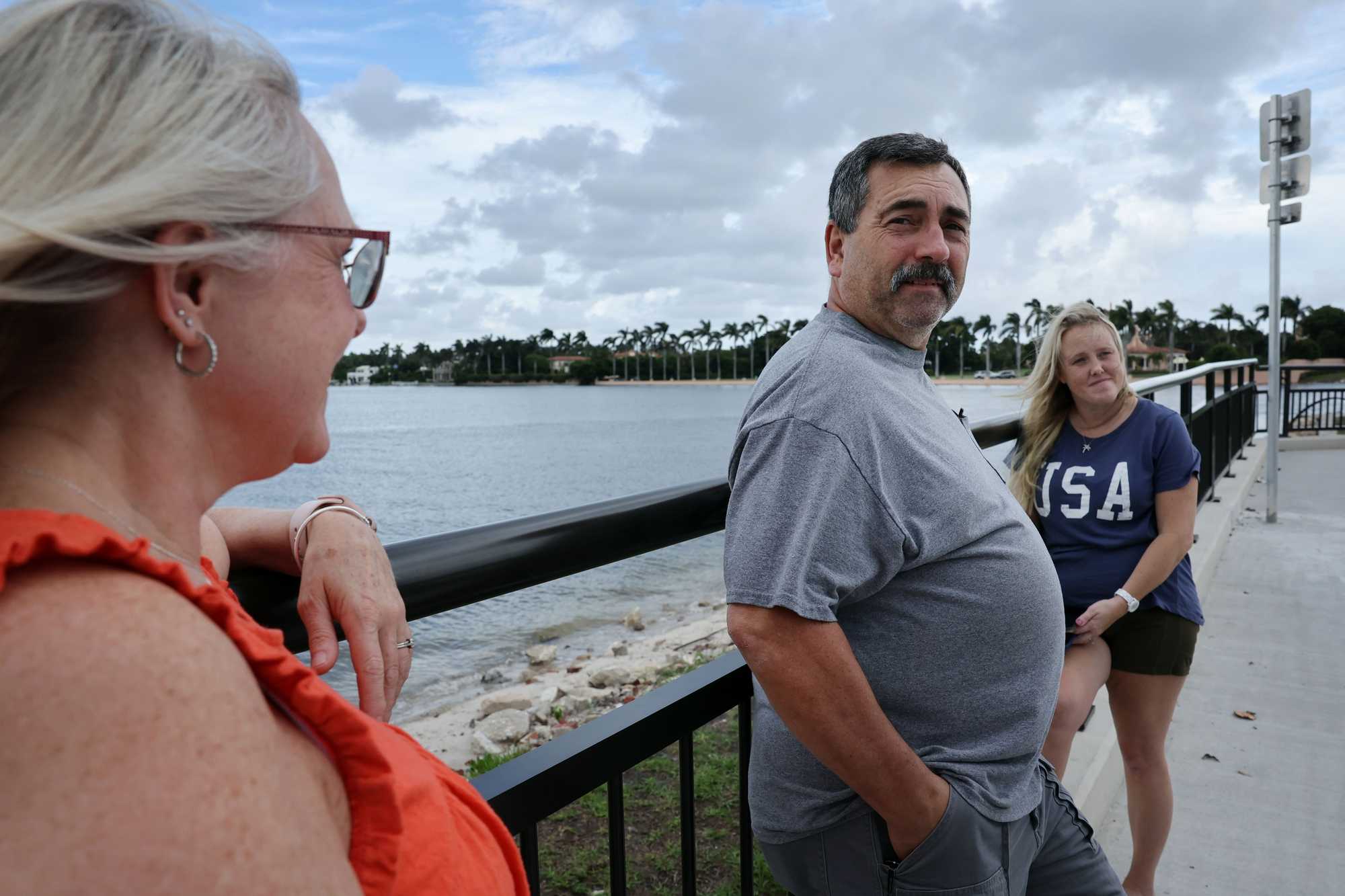 "I thought there'd be a big gate that we could stand in front of," Beakes said.
"She thought there would be a gift shop," added her sister, Lorna Leone, a real estate broker from Atlanta.
Not a castle maybe, but Mar-a-Lago is hardly modest. Built in the 1920s by cereal heiress Marjorie Merriweather Post and her husband, financier Edward F. Hutton, the Mediterranean-style villa has 128 rooms, 12 fireplaces, a swimming pool, and a ballroom covered floor to ceiling in gold leaf. Trump bought the property in the 1980s and, a decade later, turned it into a private club that people pay $200,000 to join.
Pretty much everyone who got out to snap a photo believes, or said they believe, that Trump beat Joe Biden in 2020 (he didn't). They insist the election was "stolen" (it wasn't) and they hope Trump will run again in 2024.
"Stolen is when Biden didn't get the votes that Trump got and we all know that," said Michelle Jacobs, visiting from Wilmington, N.C.
Palm Beach resident Joseph Cafarelli doesn't like to talk about politics — too polarizing. He's all about fishing. But he's found the security around Mar-a-Lago to be a problem.
Once, during Trump's presidency, Cafarelli said he was fishing the Lake Worth Inner Channel, which runs alongside Mar-a-Lago. He was in the water — casting and reeling, casting and reeling — when he heard walkie-talkies above him. "I turn around and there's four guys with [expletive] AR-15s," he said.
It was the Secret Service.
"You know you can't be here, right?" one of them said. "This is private property."
Cafarelli was annoyed.
"To be honest with you, I'm not on your property. I'm in the water," he replied. "And no matter who you are — yeah, you're the president of the United States, great — you don't own the water."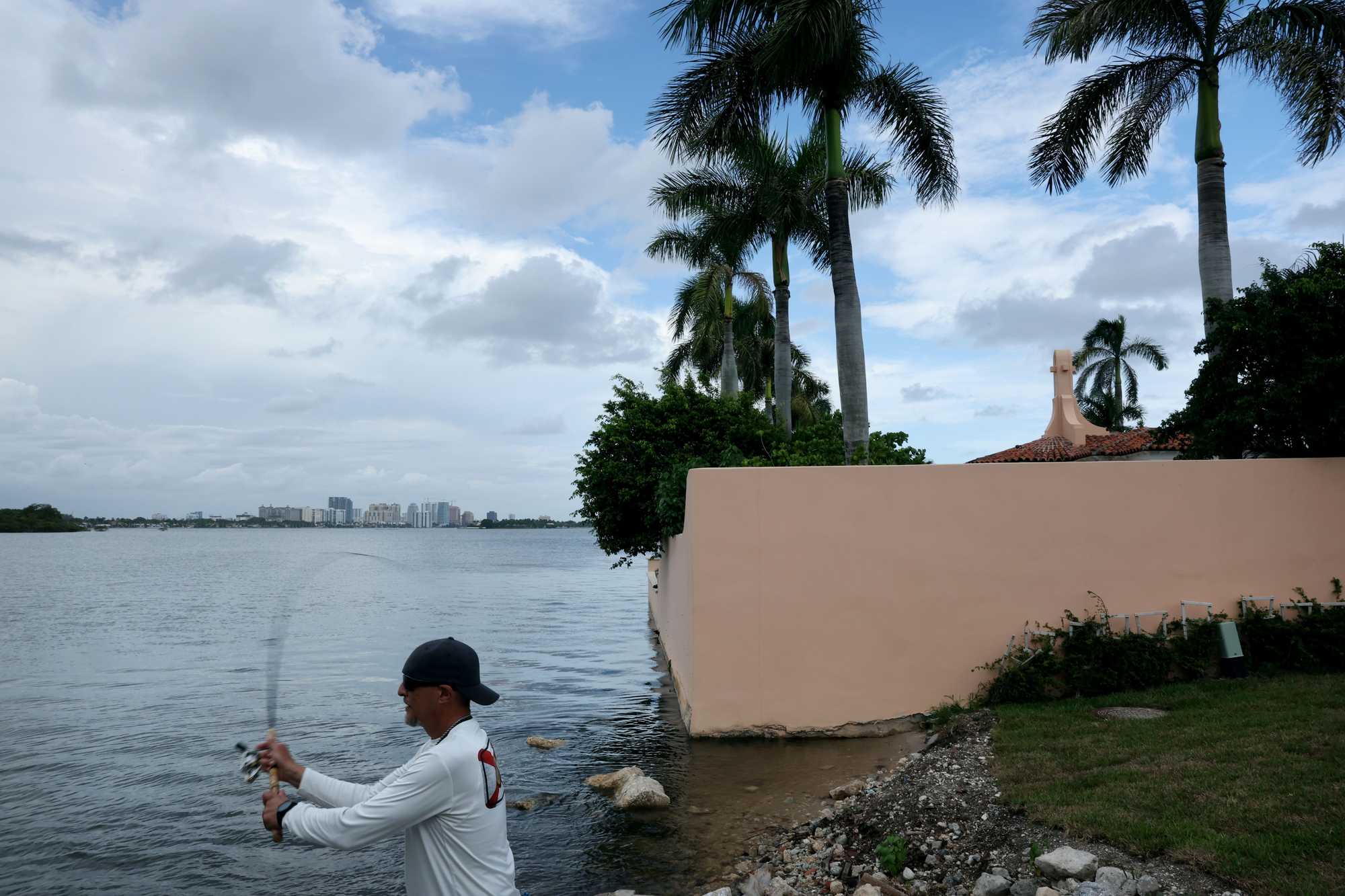 As Cafarelli continued wading in, he said the Secret Service followed him. "I'm like, 'Yo, is that really necessary?'" he said. "There were five guys and they were heavily armed. Heavily armed. And I've got a pair of pliers on me."
After that, Cafarelli said he stopped fishing in the channel. But he's back today — a friend told him the fish were biting — casting from a bluff near the bridge. He was there for about 15 minutes when a security guard from Mar-a-Lago showed up and shooed him away.
Oh well. Cafarelli returned to his car, throwing his rod in the back seat. As he backed out, another car pulled in and a woman wearing a T-shirt with "USA" on the front got out, giddy to take a photo.
Join the discussion: Comment on this story.
Credits
Reporters:

Julian Benbow, Diti Kohli, Hanna Krueger, Emma Platoff, Annalisa Quinn, Jenna Russell, Mark Shanahan, Lissandra Villa Huerta

Photographers:

Erin Clark, Pat Greenhouse, Jessica Rinaldi, and Craig F. Walker

Editor:

Francis Storrs

Managing editor:

Stacey Myers

Photo editors:

William Greene and Leanne Burden Seidel

Video editor:

Anush Elbakyan

Digital editor:

Christina Prignano

Design:

Ryan Huddle

Development:

John Hancock

Copy editors:

Carrie Simonelli, Michael Bailey, Marie Piard, and Ashlee Korlach

Homepage strategy:

Leah Becerra

Audience engagement:

Lauren Booker, Heather Ciras, Sadie Layher, Maddie Mortell, and Devin Smith

Newsletter:

LaDonna LaGuerre

Quality assurance:

Nalini Dokula

Additional research:

Chelsea Henderson and Jeremiah Manion
© 2022 Boston Globe Media Partners, LLC