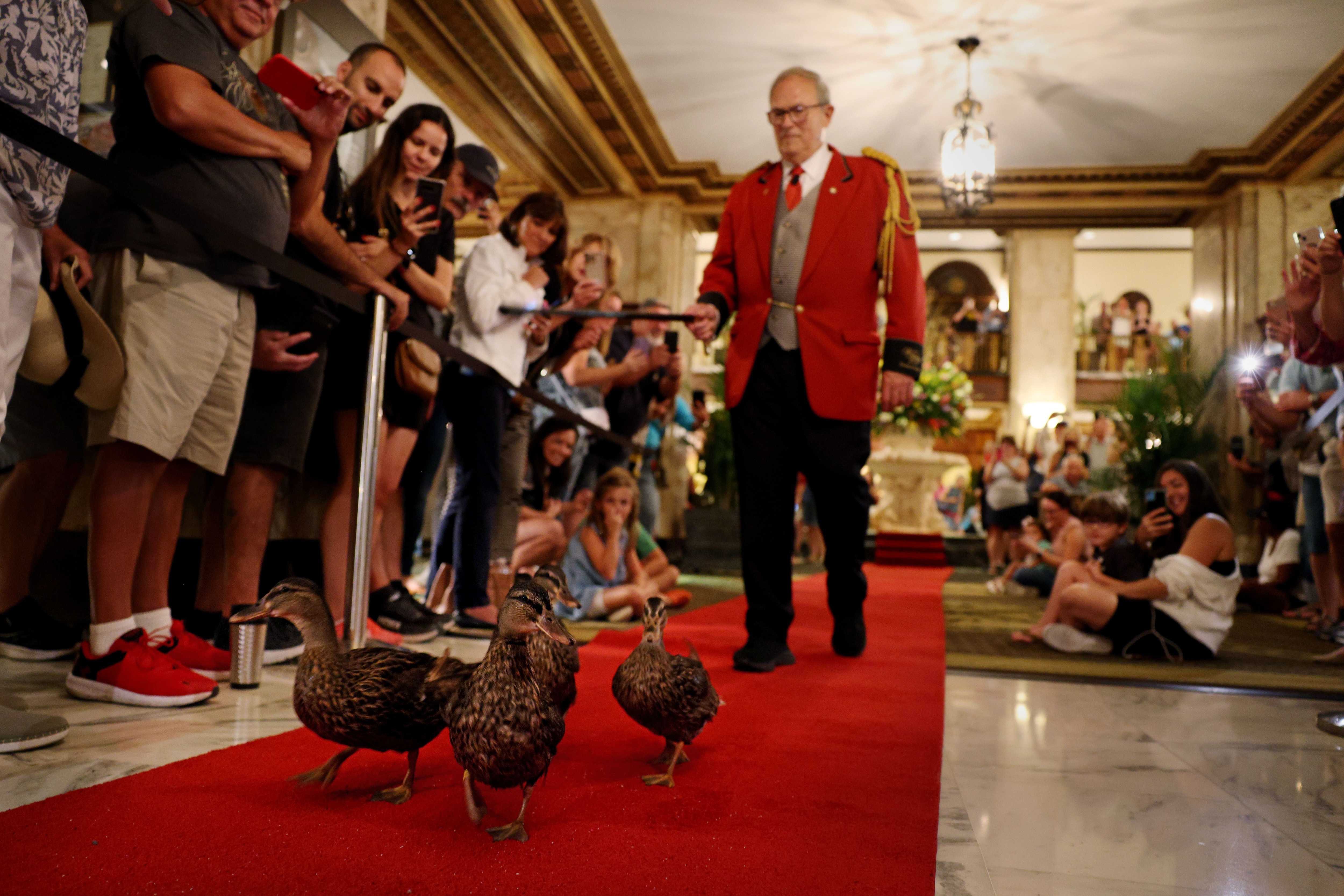 Make way for Memphis's penthouse ducklings
MEMPHIS — It's blistering on the roof of the Peabody Hotel and Doug Weatherford is dressed like an archduke — red coat with tassels, tie, striped vest, black pants — and he's sweating profusely.
We're up here to see the penthouse apartment where the Peabody's most celebrated guests reside, but first Weatherford wants to point out a few Memphis landmarks: Sun Records, where Elvis Presley recorded "That's All Right"; Beale Street, where young Riley B. King played his first gigs as B.B. King; and the Stax Museum of American Soul Music, the onetime record label whose house band was Booker T. & the MGs.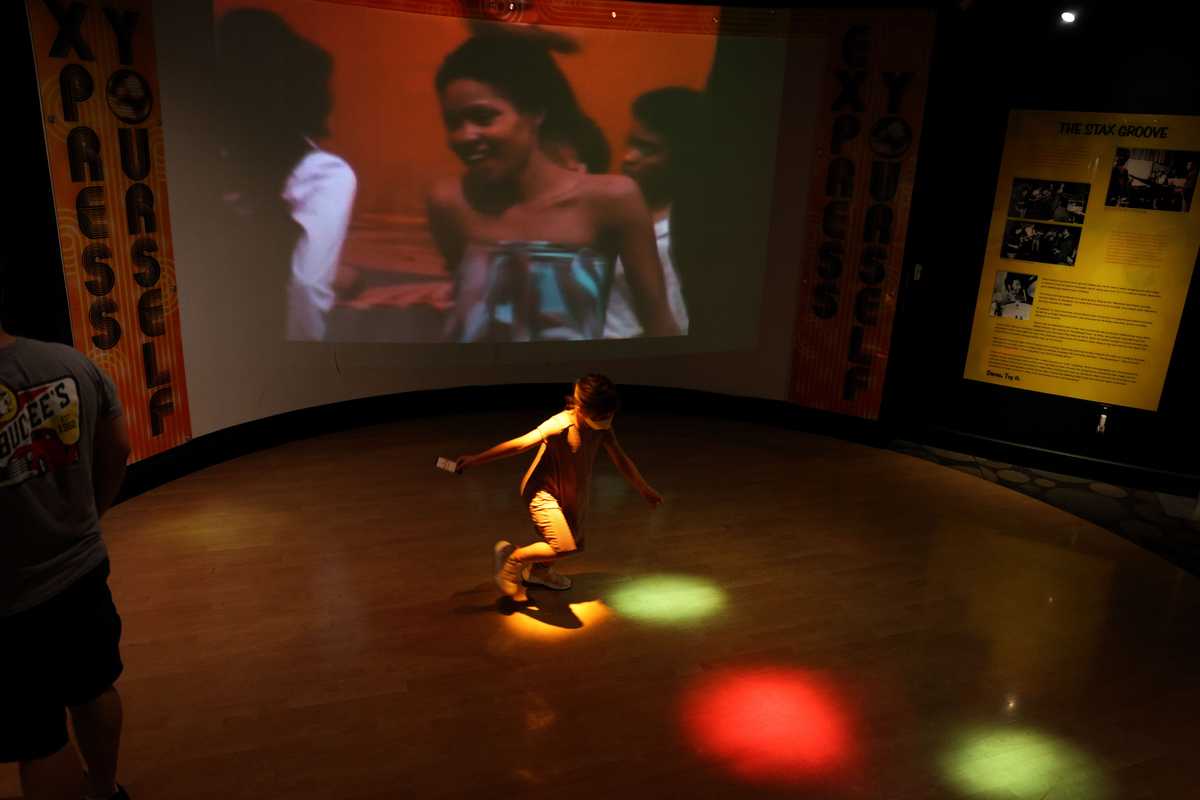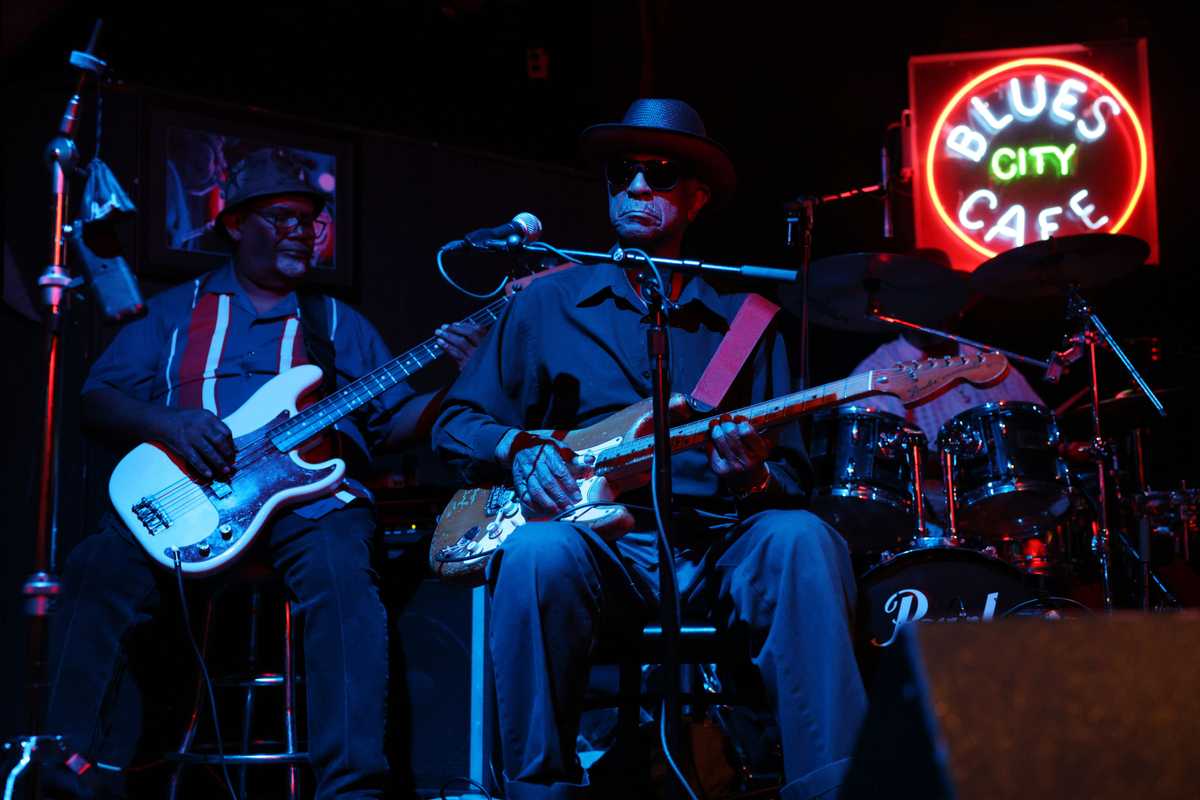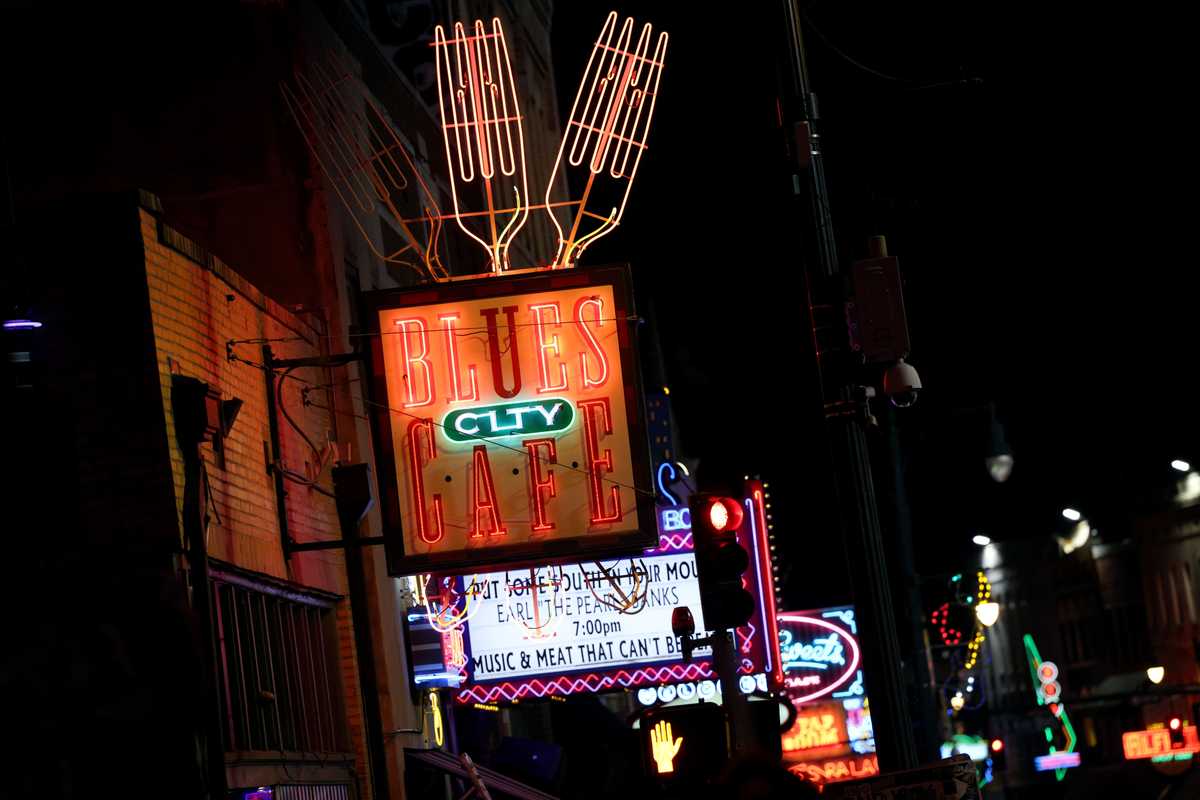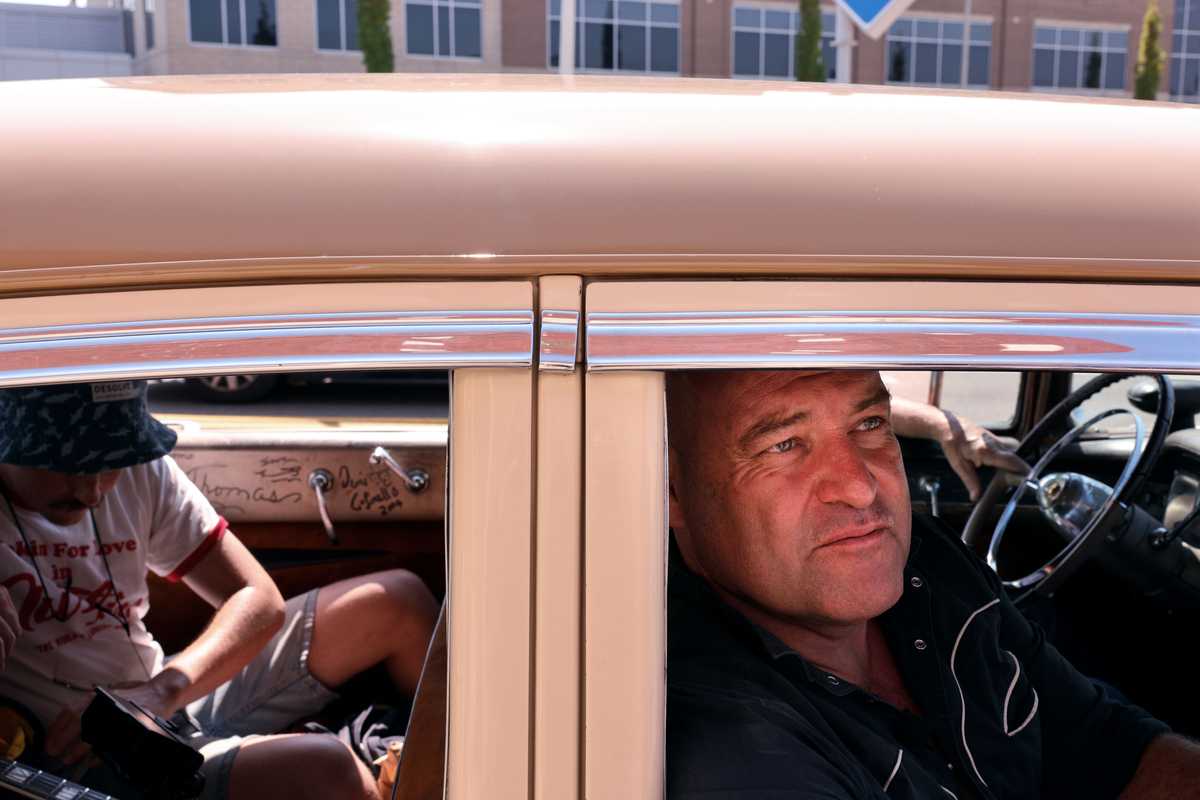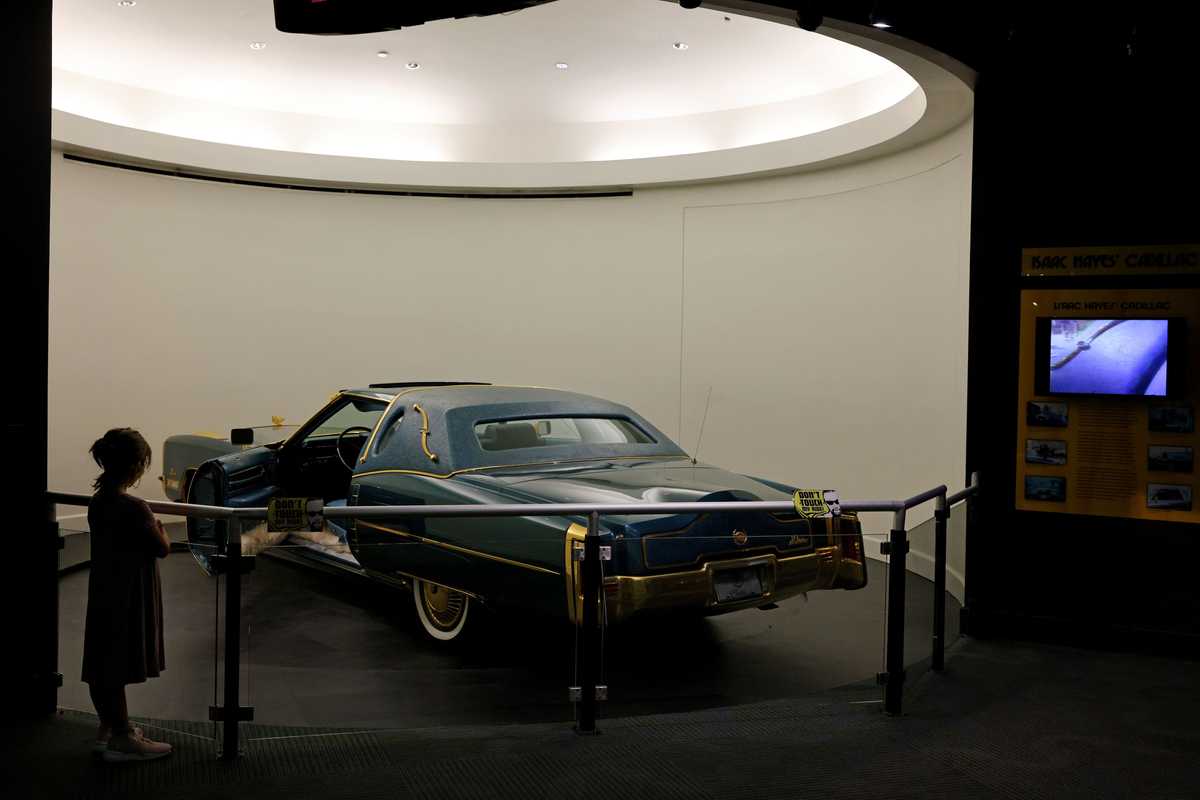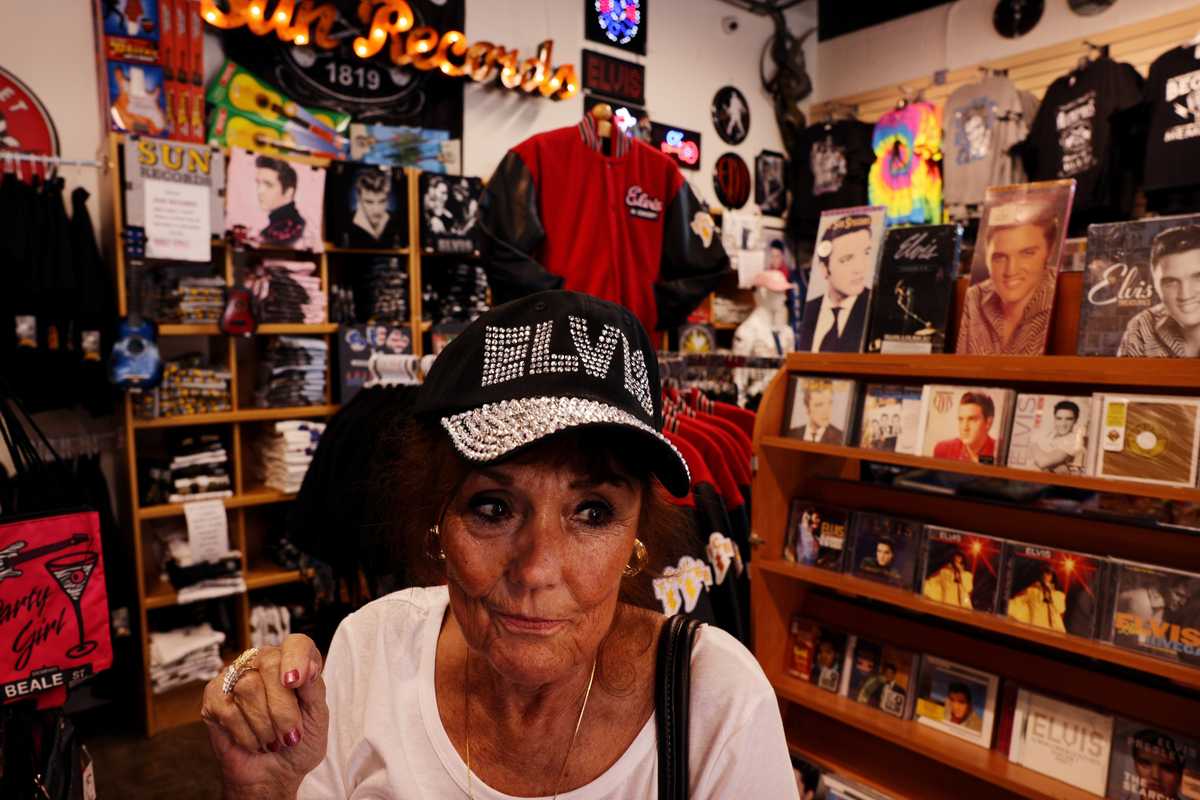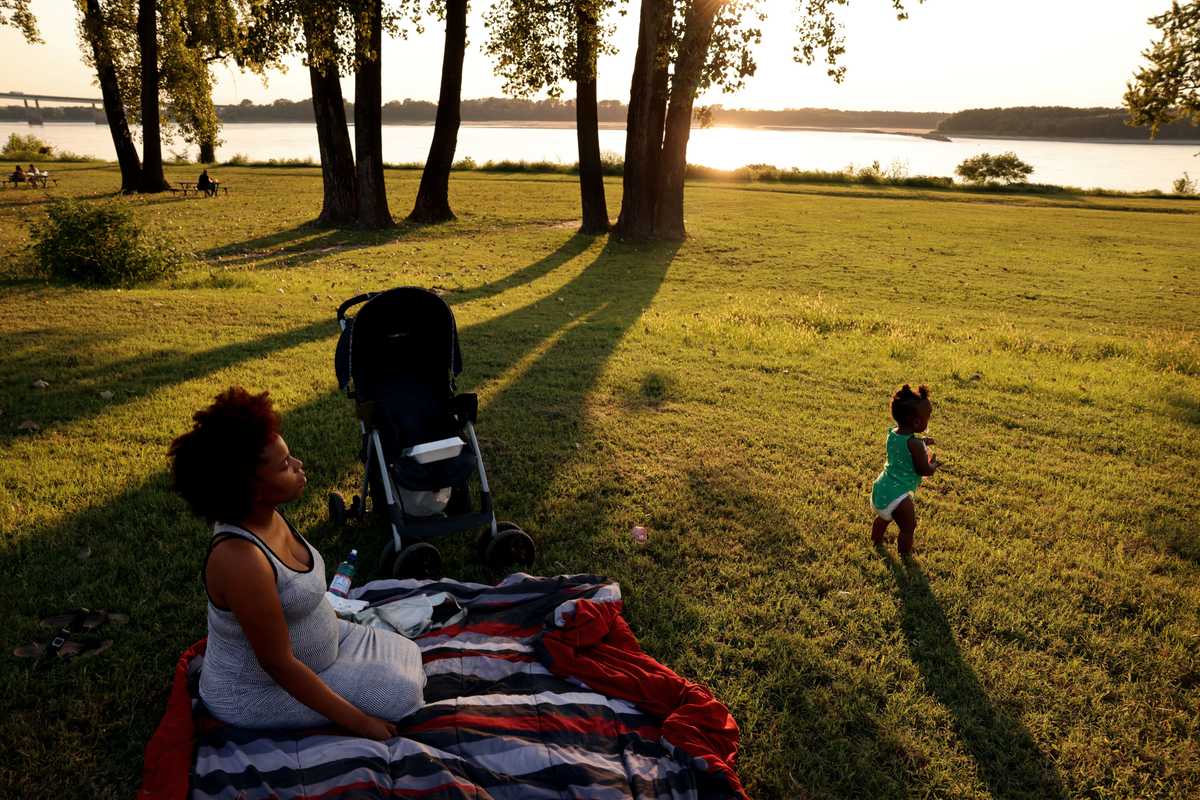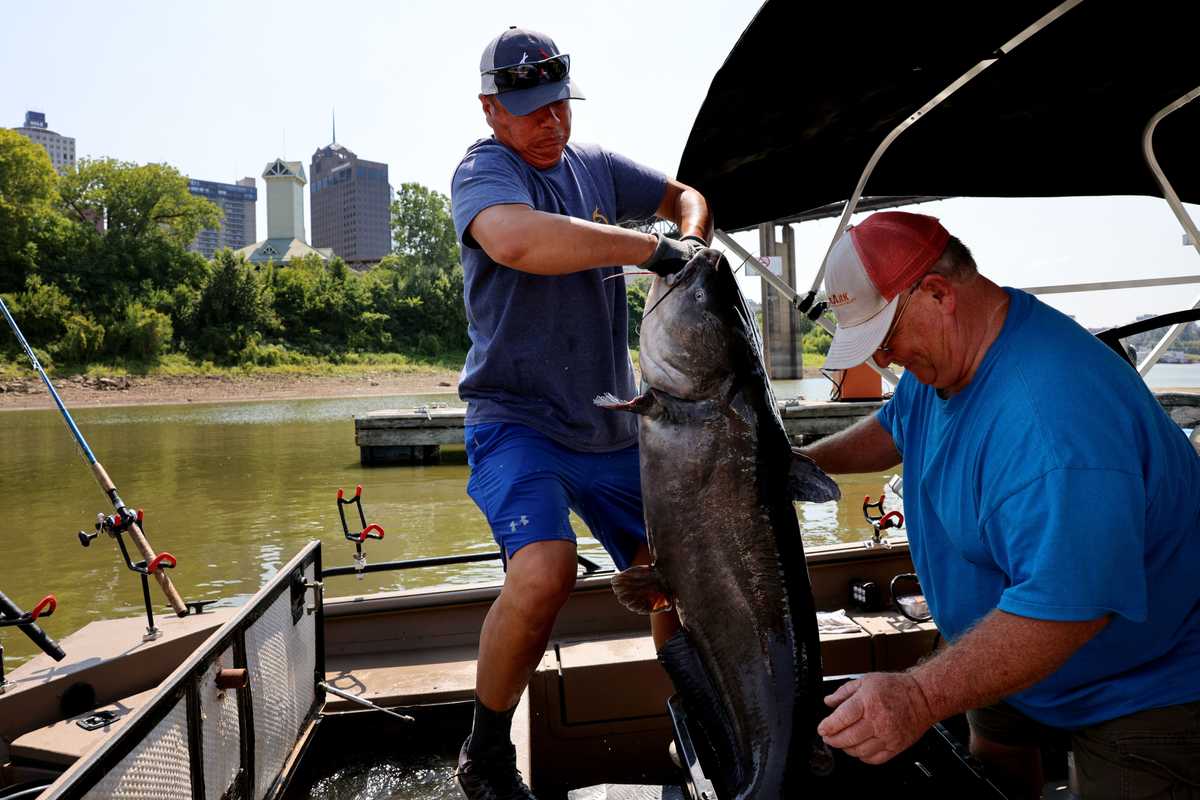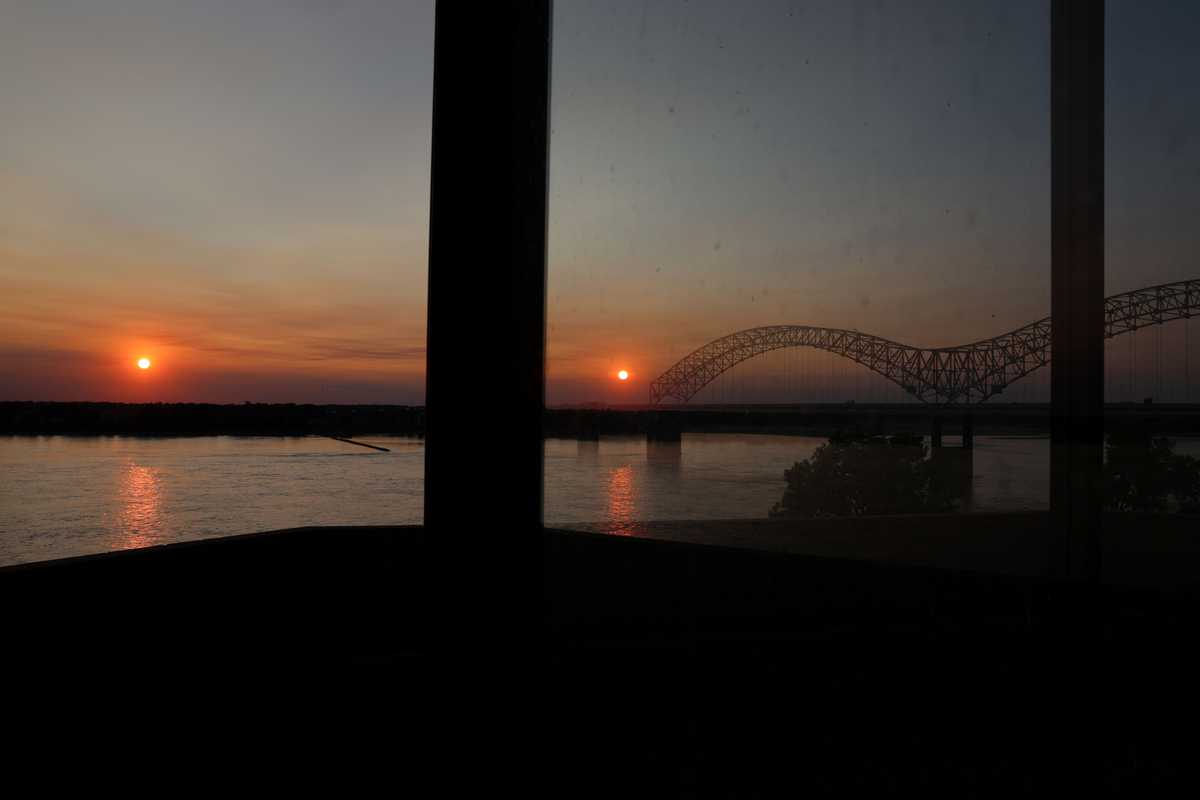 "And you see that curved road coming around there?" Weatherford said, wiping his brow. "That's the Blues Highway. Howlin' Wolf, Muddy Waters, Robert Johnson, Jelly Roll Morton, and dozens of other Delta Blues performers came up that road from the Mississippi Delta."
And the rest, as they say, is history.
The Peabody, which bills itself as the "South's Grand Hotel," is where wealthy folks and movie stars stay when they're in Memphis — Tom Cruise and Jeanne Tripplehorn filmed a pivotal scene in "The Firm" right here on the roof — but the hotel's most famous patrons are five mallard ducks that live in the penthouse.
You heard me.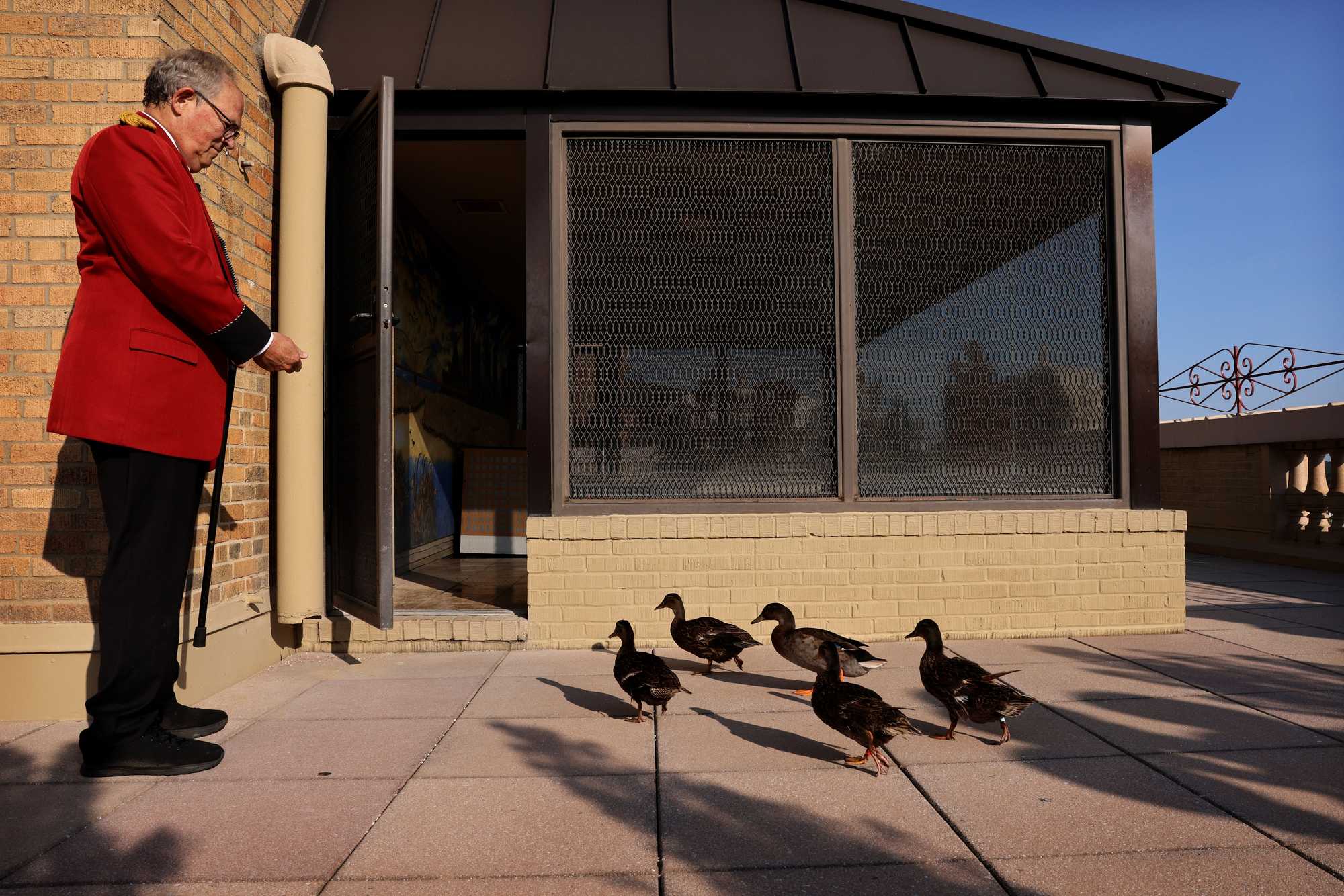 What began as a gimmick in 1935 is now a ritual: Every day at 11 a.m., the ducks — one male and four females — come down on the elevator and, under the watchful eye of Weatherford, the Peabody's assistant duckmaster, they waddle on a red carpet to the fountain in the lobby, where they spend the day paddling quietly. At 5 p.m., again directed by Weatherford and accompanied by a recording of John Philip Sousa's "King Cotton" march, the ducks exit the water and teeter, in single file, back to the elevator that delivers them to their bungalow high above downtown Memphis.
The mallards seem oblivious to the hundreds of people — hotel guests, tourists, and passersby — who show up twice a day to watch their ceremonial wobble to and from the elevator. (In case you're wondering, no, these same ducks haven't been living at the hotel since FDR was president; the Peabody brings in new mallards every 90 days.)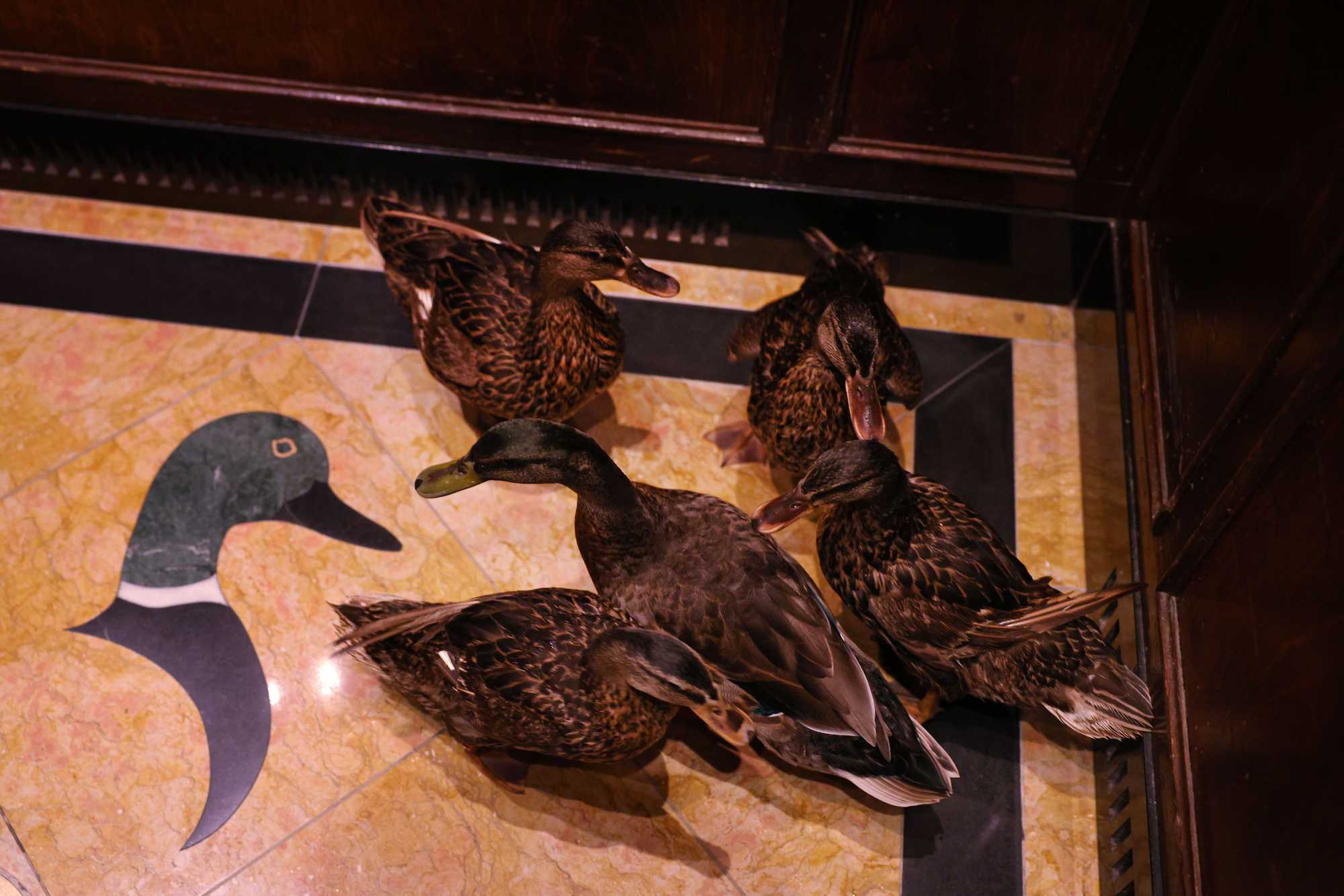 "Ducks are habitual: They fly north and south every year and they know when to do it," Weatherford said. "Once they see they gotta do the same thing a couple of times a day to get in and out of the fountain, they can't stand not to do it."
Animal cruelty this isn't. The penthouse is made of marble and glass and features a fountain with a bronze duck spitting water. There's a small house — a replica of the hotel — and a front yard where the ducks relax. And you won't find duck three ways on the menu at Chez Philippe, the Peabody's classic French restaurant. These ducks only go two ways: up and down.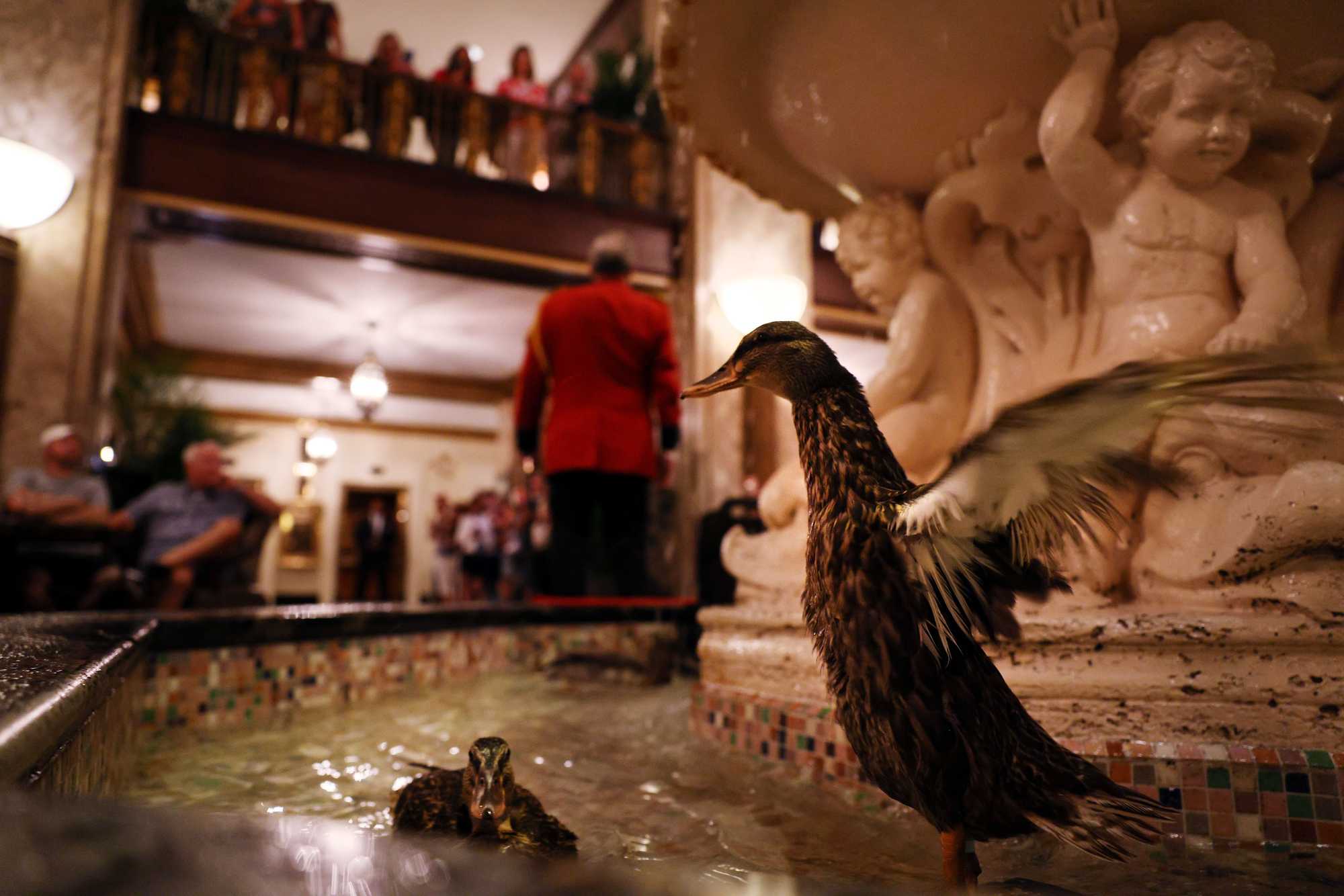 Credits
Reporters:

Julian Benbow, Diti Kohli, Hanna Krueger, Emma Platoff, Annalisa Quinn, Jenna Russell, Mark Shanahan, Lissandra Villa Huerta

Photographers:

Erin Clark, Pat Greenhouse, Jessica Rinaldi, and Craig F. Walker

Editor:

Francis Storrs

Managing editor:

Stacey Myers

Photo editors:

William Greene and Leanne Burden Seidel

Video editor:

Anush Elbakyan

Digital editor:

Christina Prignano

Design:

Ryan Huddle

Development:

John Hancock

Copy editors:

Carrie Simonelli, Michael Bailey, Marie Piard, and Ashlee Korlach

Homepage strategy:

Leah Becerra

Audience engagement:

Lauren Booker, Heather Ciras, Sadie Layher, Maddie Mortell, and Devin Smith

Newsletter:

LaDonna LaGuerre

Quality assurance:

Nalini Dokula

Additional research:

Chelsea Henderson and Jeremiah Manion
© 2022 Boston Globe Media Partners, LLC