The Boston team from Two Weeks in America reaches home. And Santarpio's.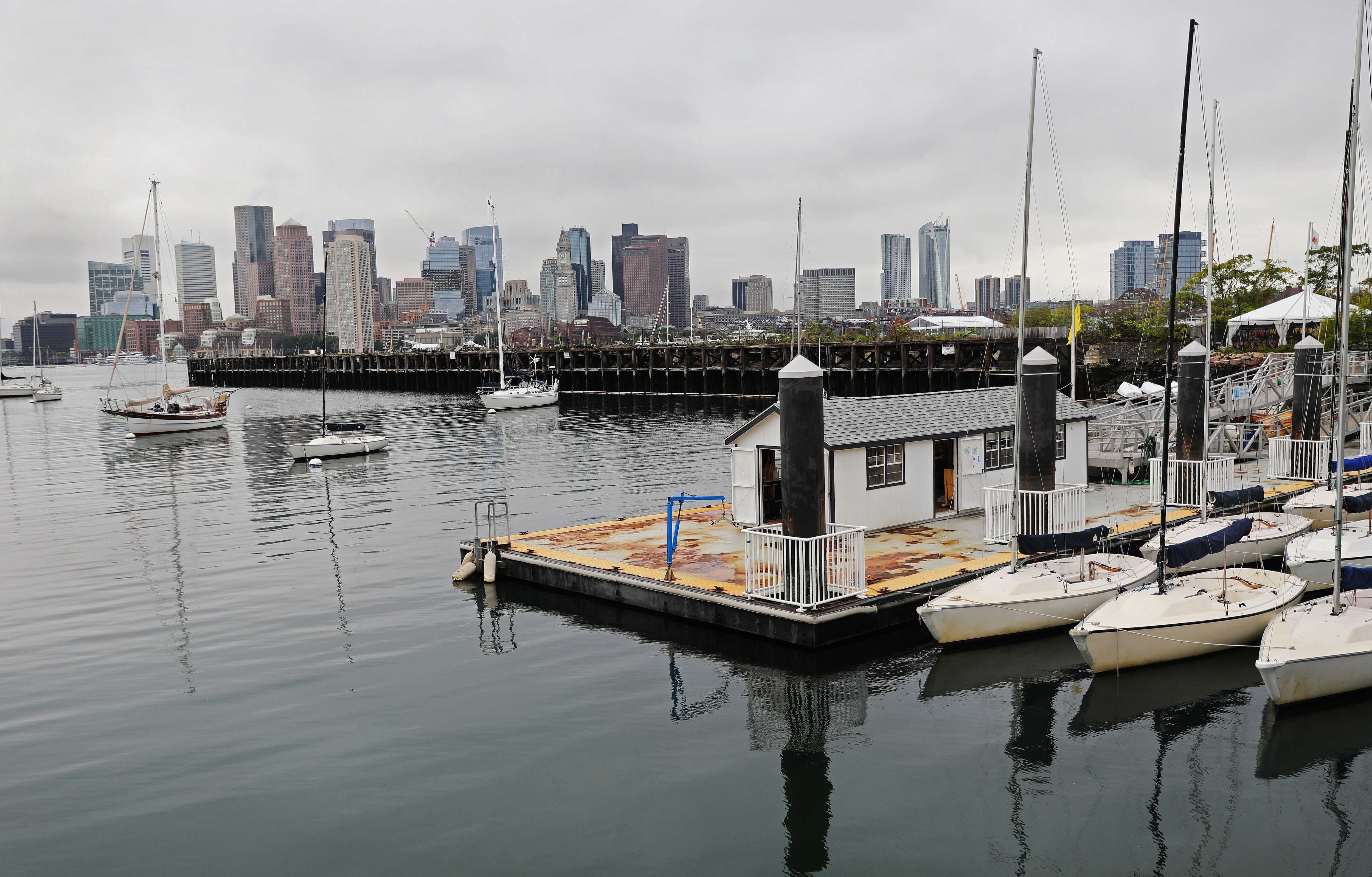 FINALLY HOME — In some ways, our last assignment was the hardest. How could we capture our home city in one vignette?
It was the challenge we had confronted the whole trip and debated in quiet moments on car rides — on Indiana highways, deep inside Kentucky caves, and peeking over West Virginia mountaintops. We thought about getting lobster rolls in the Seaport or a power lunch downtown; we wondered about Southie or the Common or Fenway Park. But the three of us didn't want to eat in the lobby of a luxury apartment that had displaced longtime Bostonians, or lean into stereotypes about the city's militant sports fans.
Ultimately, as the skyline came into view on the dreary gray day that welcomed us home, we settled on a single possible afternoon: cheese pizza from Santarpio's, eaten on a bench in Piers Park in East Boston, surrounded by the salt air and the squawks of crab-hungry seagulls and the distant view of skyscrapers. We realized quickly that we had left in summer and arrived in fall, to a chill that makes the hairs on your arms rise.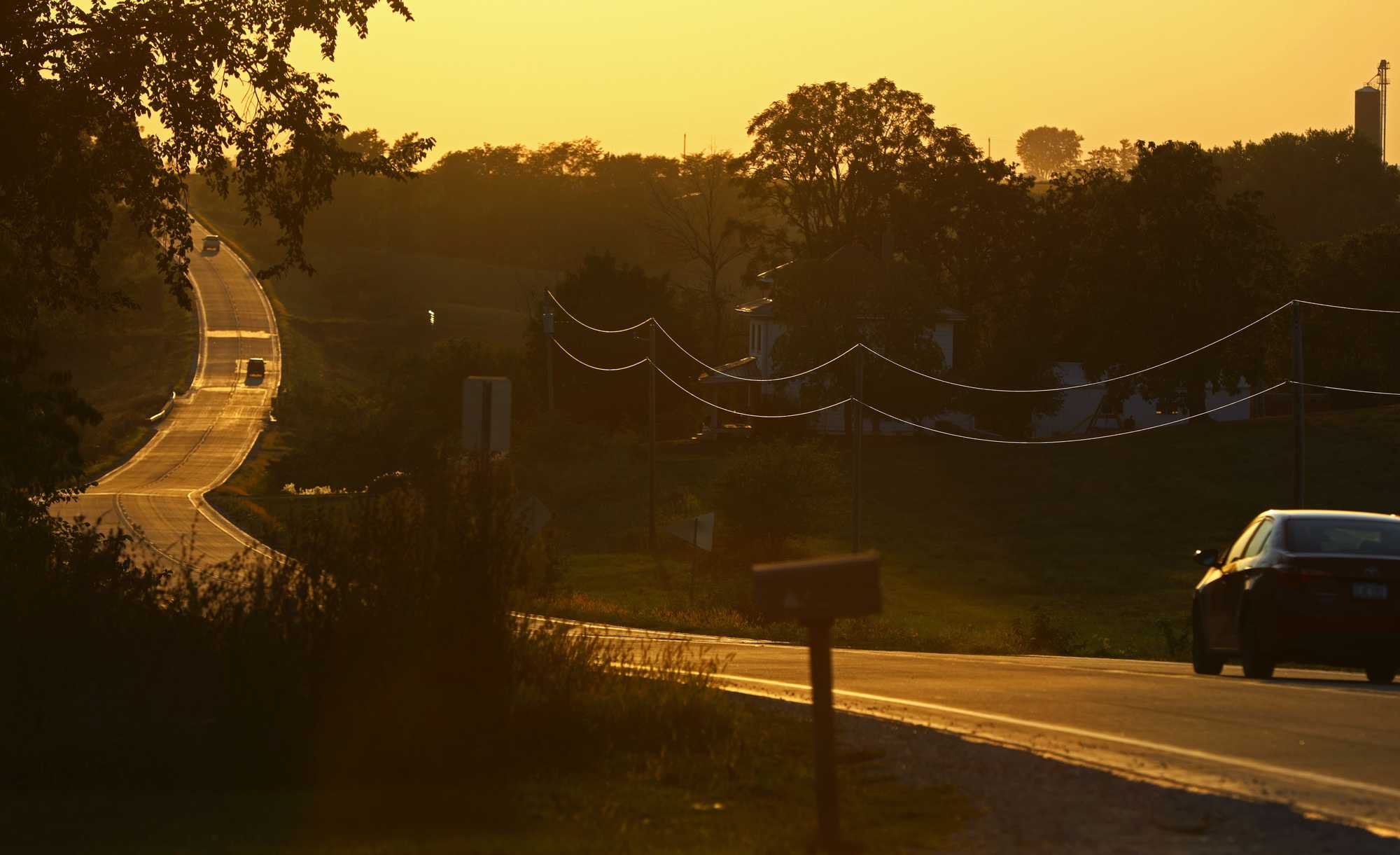 In picking this moment, we were trying to follow a lesson we had learned on the road: We have no right to make sweeping pronouncements about places we have never been. Who were we — how could we dare — to tell the story of an entire community, even our own? Instead, we tried to tell one narrow narrative that gave you a sense of someone or something without pretending to understand its whole universe.
In a few hundred words or a handful of photos, we wanted to tell you the story of one woman on a mission to restore her farm town opera house, not attempt to explain the decline of rural America. We were introducing readers to a skillful carnival game player in Hersheypark, not claiming to capture the spirit of indulgence the place holds for so many. We wanted to teach readers the anatomy of a truck pull, a sport that deafens and enlivens tens of thousands, not rest on easy stereotypes about the people who attend them.
That afternoon, by the time we finished our skyline selfies, our pizza was cold. As two of us ate it (Pat, the vegan photographer, watched), we talked about the trip, in a reflection Emma forced us to record. We decided that we would not seek to capture all of Boston, or everyone who loves it, but to tell you about one special place, one special meal, one special moment among three people who live here and were so happy to be coming home.
Shivering in her short sleeves, Diti summed it up best: "We could never tell a story bigger than that, anyway."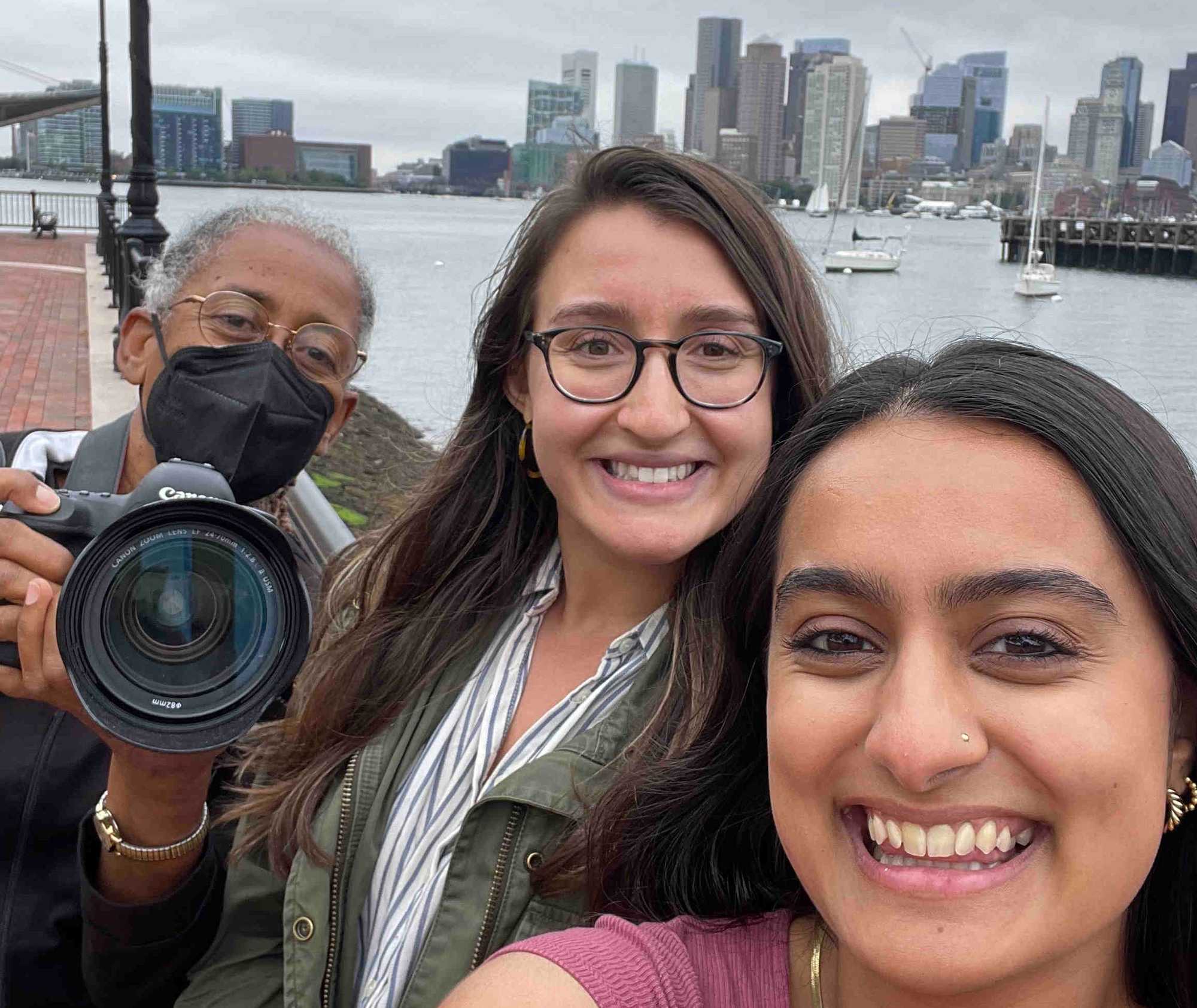 Join the discussion: Comment on this story.
Credits
Reporters:

Julian Benbow, Diti Kohli, Hanna Krueger, Emma Platoff, Annalisa Quinn, Jenna Russell, Mark Shanahan, Lissandra Villa Huerta

Photographers:

Erin Clark, Pat Greenhouse, Jessica Rinaldi, and Craig F. Walker

Editor:

Francis Storrs

Managing editor:

Stacey Myers

Photo editors:

William Greene and Leanne Burden Seidel

Video editor:

Anush Elbakyan

Digital editor:

Christina Prignano

Design:

Ryan Huddle

Development:

John Hancock

Copy editors:

Carrie Simonelli, Michael Bailey, Marie Piard, and Ashlee Korlach

Homepage strategy:

Leah Becerra

Audience engagement:

Lauren Booker, Heather Ciras, Sadie Layher, Maddie Mortell, and Devin Smith

Newsletter:

LaDonna LaGuerre

Quality assurance:

Nalini Dokula

Additional research:

Chelsea Henderson and Jeremiah Manion
© 2022 Boston Globe Media Partners, LLC