Yes, we tried Rocky Mountain oysters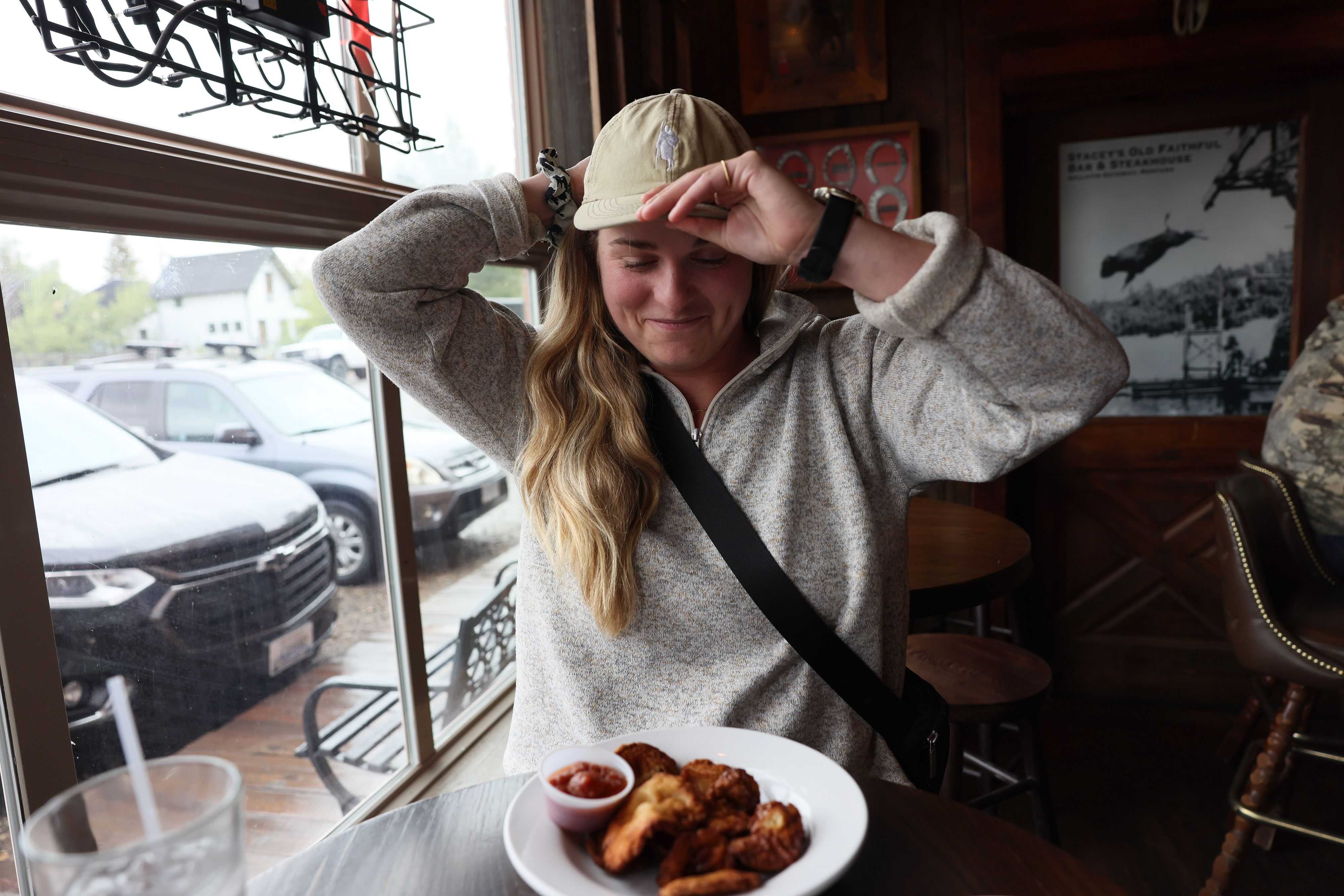 GALLATIN GATEWAY, Mont. — The dish goes by many names: cowboy caviar, Montana tendergroin, dusted nut, swinging beef, the original sack lunch. But it is perhaps best known as the Rocky Mountain oyster, a euphemistic nod to the mountain range dotted with the bulls from whom these "oysters'' originate.
But try as they might, no state's testicle festival has reached the level of infamy ascribed to the Testy Fest of Clinton, Mont. Its founder — the late Rod Lincoln — had earned master's and PhD degrees in education and, by 29, the title as Montana's youngest school superintendent. Then in 1982, he began his life's second act with the purchase of Rock Creek Lodge, a roadside bar south of Missoula. Like all publicans, he needed a way to distinguish his establishment and thus was born the first annual Testy Fest (motto: "have a ball").
The festival grew steadily in size and scandal, even after Lincoln's death. Thousands poured into Clinton every August to take part in the wet T-shirt contest, the Undie 500 tricycle race, and a bingo game, with an unprintable name, wherein a real live bull meandered across a giant board, occasionally doing his business atop the squares.
But over the years the festival spiraled from debaucherous to dangerous, and a spate of stabbings and fatal drunk-driving incidents compelled Rock Creek Lodge to shutter it for good. "At the end of the day," then-owner Matt Powers told the Missoulian, "I have to be able to hold my head up and be proud of how I make my living."
That was back in 2018. So why dwell on this festival from the distant past?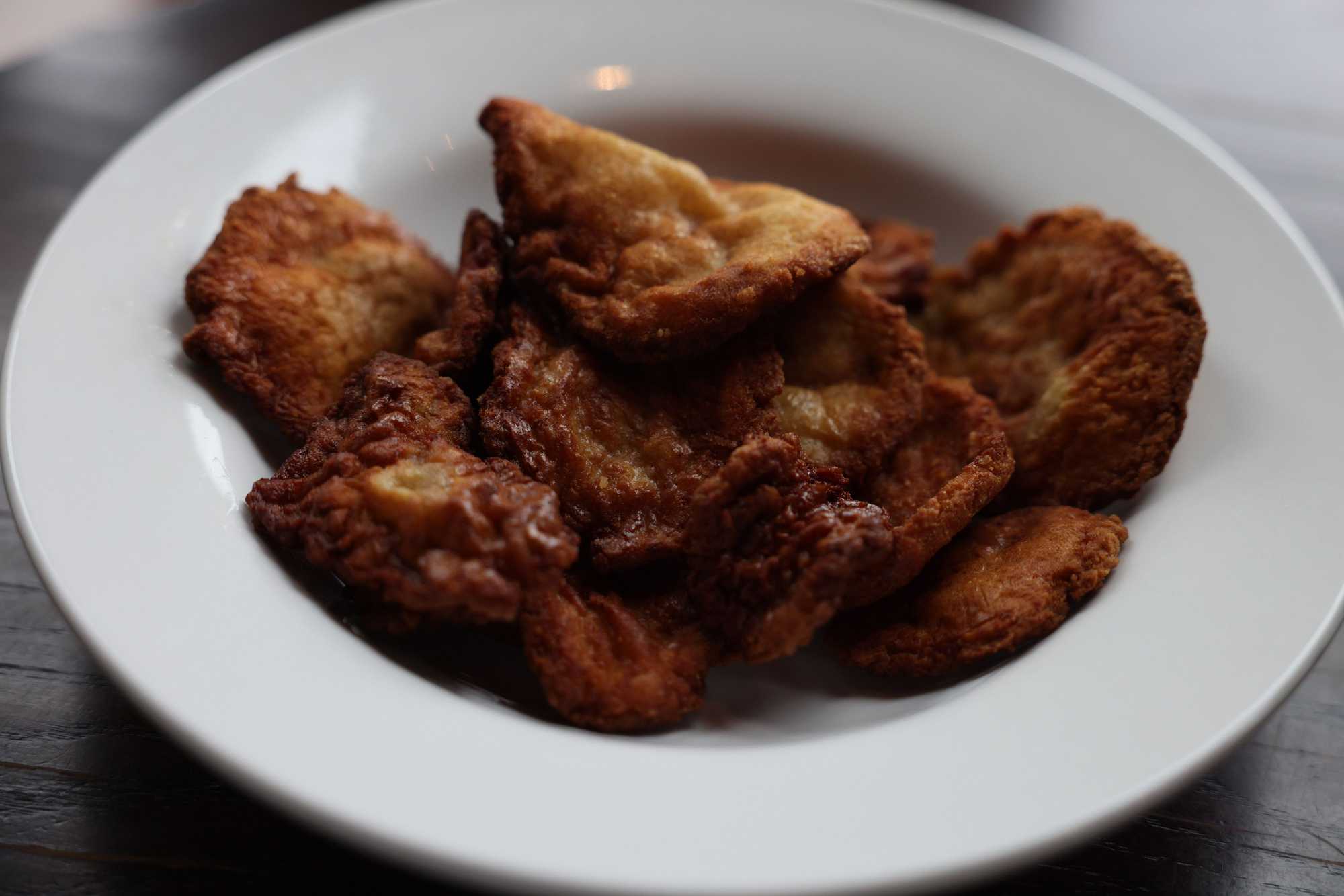 Well, frankly, because I want to avoid the present — and the pyramid of deep-fried slices of bull testicle that sit before me at Stacey's Old Faithful Bar, "where the west is still the west." But the time has come: I grab a golden-brown disc and take a bite.
Let me just say, I did not hate what I ate, or rather — let me amend that — the taste of what I ate.
The fine folks at Stacey's Old Faithful had sliced the testicles very thinly and smothered them in a cornbread fry mix that gave a slightly sweet and — forgive me — nutty flavor. The meat itself was not unlike a very thin McDonald's chicken nugget in both taste (salty and slightly sweet) and texture (somewhat spongy). I intend this to be as much a compliment to the Old Faithful chefs as an insult to the McNugget.
Pleasantly surprised, hungry after missing lunch, and in a rush to see the real Old Faithful erupt, Globe photographer Jess Rinaldi and I make a considerable dent in the Rocky Mountain oyster pyramid.
But when three slices remain, we stop eating, as if by some unspoken agreement. Even the weariest of travelers must maintain some degree of dignity.
Join the discussion: Comment on this story.
Credits
Reporters:

Julian Benbow, Diti Kohli, Hanna Krueger, Emma Platoff, Annalisa Quinn, Jenna Russell, Mark Shanahan, Lissandra Villa Huerta

Photographers:

Erin Clark, Pat Greenhouse, Jessica Rinaldi, and Craig F. Walker

Editor:

Francis Storrs

Managing editor:

Stacey Myers

Photo editors:

William Greene and Leanne Burden Seidel

Video editor:

Anush Elbakyan

Digital editor:

Christina Prignano

Design:

Ryan Huddle

Development:

John Hancock

Copy editors:

Carrie Simonelli, Michael Bailey, Marie Piard, and Ashlee Korlach

Homepage strategy:

Leah Becerra

Audience engagement:

Lauren Booker, Heather Ciras, Sadie Layher, Maddie Mortell, and Devin Smith

Newsletter:

LaDonna LaGuerre

Quality assurance:

Nalini Dokula

Additional research:

Chelsea Henderson and Jeremiah Manion
© 2022 Boston Globe Media Partners, LLC