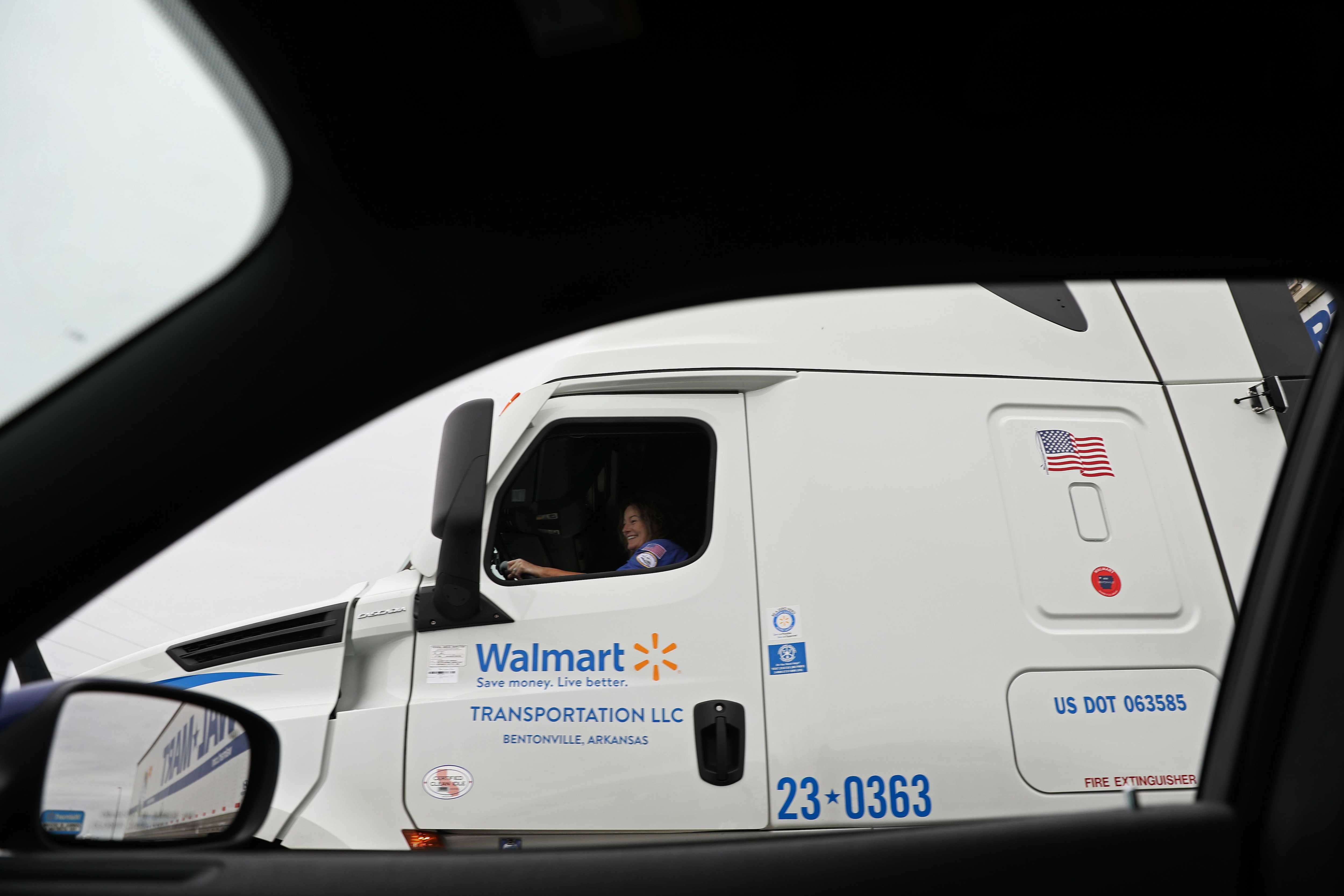 Riding through Illinois on Interstate 80 with Walmart trucker Carol Nixon
CAB OF WALMART TRUCK #230363 — "That's a 48-foot," she said, without hesitation.
From the passenger seat, the 48-foot trailer that just passed us on a rainy stretch of Interstate 80 in Illinois looks all but identical to the 53-foot trailer Carol Nixon is driving. But to Nixon (Walmart driver #56784), the difference is obvious.
Nixon, 53, has been doing this a long time — 30 years — and she can identify any long-haul vehicle at a glance. She used to run a "belly-dump," the kind of truck that releases its cargo from the middle, and earlier in her career, a flatbed, hauling apples and pears, her young daughter sometimes sitting by her side, terrified. Trucks carrying oil in enormous cylindrical vats are marked with a hazardous sign; a "reefer" is always hauling some sort of food. Nixon's husband, who drives for FedEx, pulls two linked 28-foot trailers, a setup that's easier to maneuver through tight spaces.
On this rainy Monday, Nixon is hauling cargo 60 miles east, from a Walmart distribution center in Spring Valley to a company store in Joliet. It's a welcome short trip by her standards; she's used to driving hundreds of miles at a stretch. She's near the end of her work week, a five-on, five-off schedule that earns her more than $80,000 a year.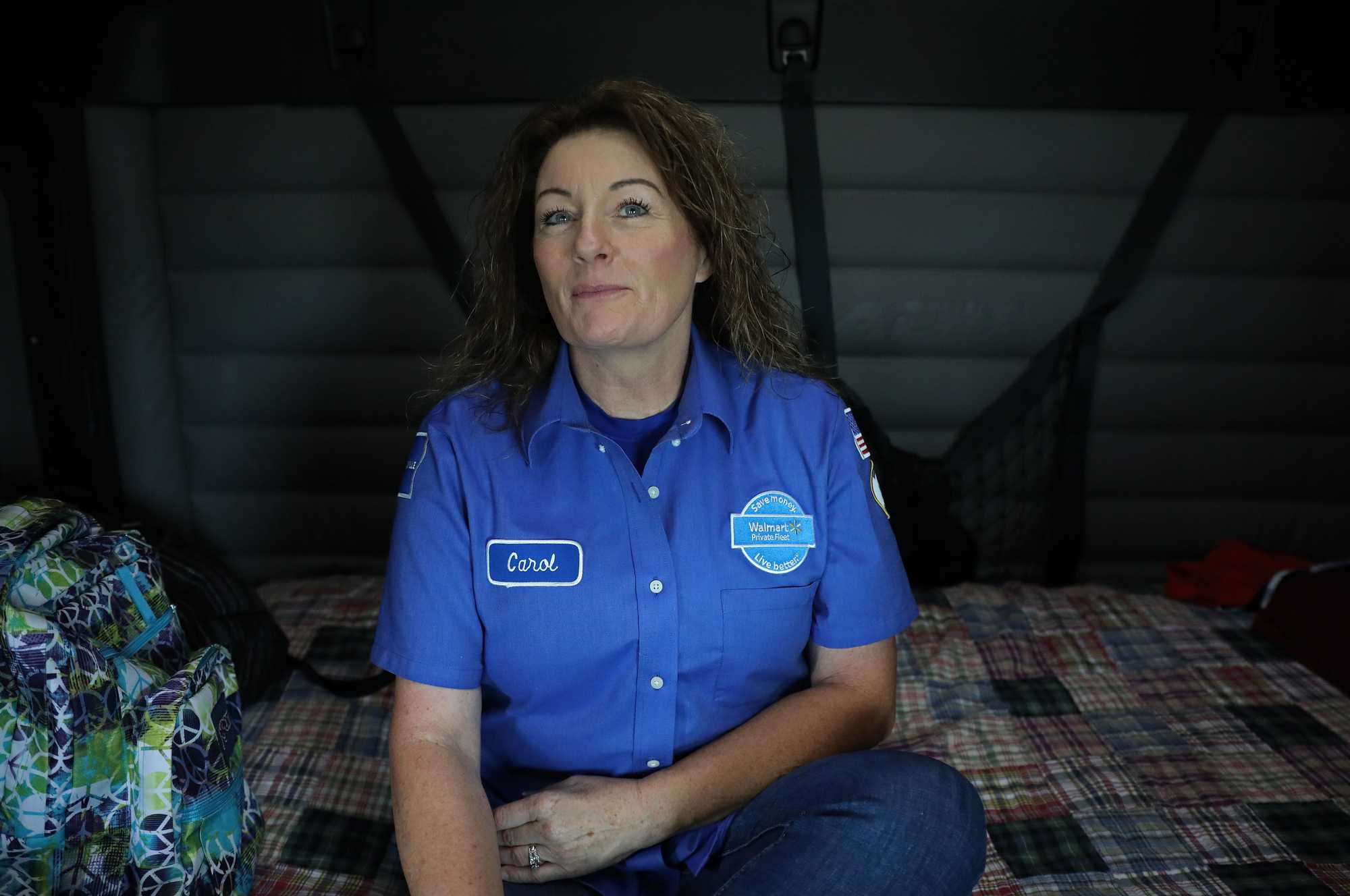 That earning potential, for a job that doesn't require a college education, was one of the draws for Nixon, who learned to drive around age 13 and had her commercial driver's license by 20. Plus driving runs in her family. She grew up riding along with her uncles, who ran logging trucks for her grandfather's sawmill, and with her father, who drove railroad timbers down to the train yard. "I was the only kid that wanted to do that," she said. Her siblings stayed home.
After high school, Nixon worked some odd jobs, including on an Alaska crab boat that made her seasick. She decided on truck driving in part to prove she could do it. Her father always said it wasn't a job for women.
"And," she said, "I am just stubborn enough I was going to prove to him that it was."
When Nixon started, she was in a tiny minority; even today, women make up less than 14 percent of drivers. Nixon rarely goes to truck stops anymore, and her CB radio is still wrapped in cellophane — drivers sometimes get nasty on those airwaves.
But she has also found a community in driving. Nixon met her husband when they were both driving for FedEx. She donated a kidney to the husband of a fellow woman trucker.
And she just likes driving — the way the truck rumbles beneath her; the audiobook playing over her speakers; the cab, which is so high off the ground it comes with its own safety protocol for climbing down. When she and her husband take long trips, she's the one behind the wheel ("he drives like a grandma") and she feels safer in her truck than in the GMC SUV she steers on her off days. Her truck has a vast repertoire of bleeps and bloops to alert drivers: There is someone in your blind spot; you seem to be crossing over into the next lane; the car in front of you is too close.
Nixon spends most of her five "on" days in this cab, which is no bigger than the interior of a minivan. She keeps it pristine: There is the light smell of cleaning supplies, and towels on the floor for wet sneakers. Some drivers stay in motels and eat at restaurants. Nixon sleeps in the cab bed and stocks her mini fridge with food from home: hamburgers, hard-boiled eggs, and tuna fish. She bought a microwave and strapped it securely to one side of the cab. She spends her nights within arm's reach of her driver's seat.
Above the plaid-quilted bed, just wider than a twin, is a smaller pull-down bunk. Now that her grandson is 8, she's hoping he'll join her on the road.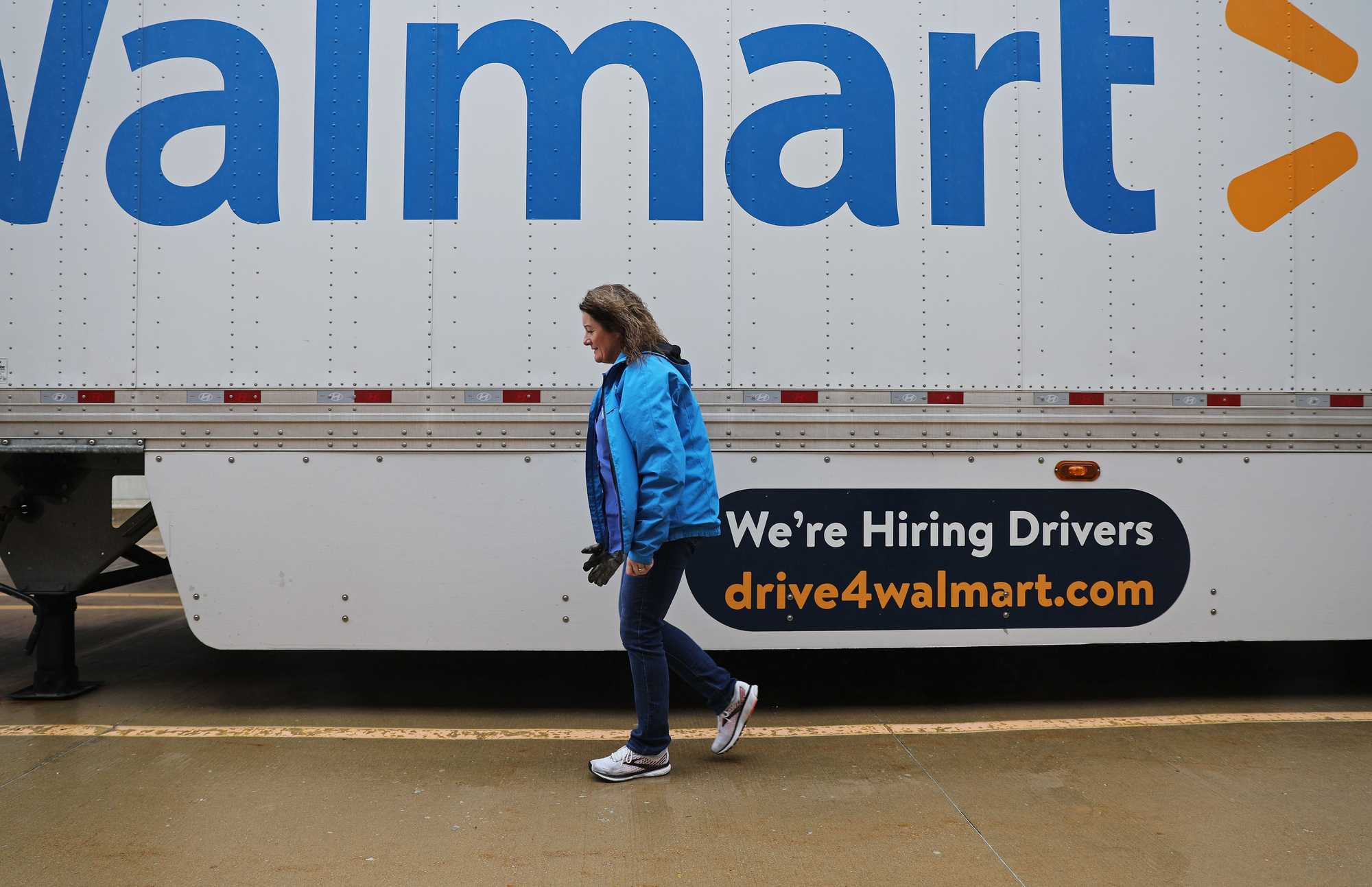 Join the discussion: Comment on this story.
Credits
Reporters:

Julian Benbow, Diti Kohli, Hanna Krueger, Emma Platoff, Annalisa Quinn, Jenna Russell, Mark Shanahan, Lissandra Villa Huerta

Photographers:

Erin Clark, Pat Greenhouse, Jessica Rinaldi, and Craig F. Walker

Editor:

Francis Storrs

Managing editor:

Stacey Myers

Photo editors:

William Greene and Leanne Burden Seidel

Video editor:

Anush Elbakyan

Digital editor:

Christina Prignano

Design:

Ryan Huddle

Development:

John Hancock

Copy editors:

Carrie Simonelli, Michael Bailey, Marie Piard, and Ashlee Korlach

Homepage strategy:

Leah Becerra

Audience engagement:

Lauren Booker, Heather Ciras, Sadie Layher, Maddie Mortell, and Devin Smith

Newsletter:

LaDonna LaGuerre

Quality assurance:

Nalini Dokula

Additional research:

Chelsea Henderson and Jeremiah Manion
© 2022 Boston Globe Media Partners, LLC