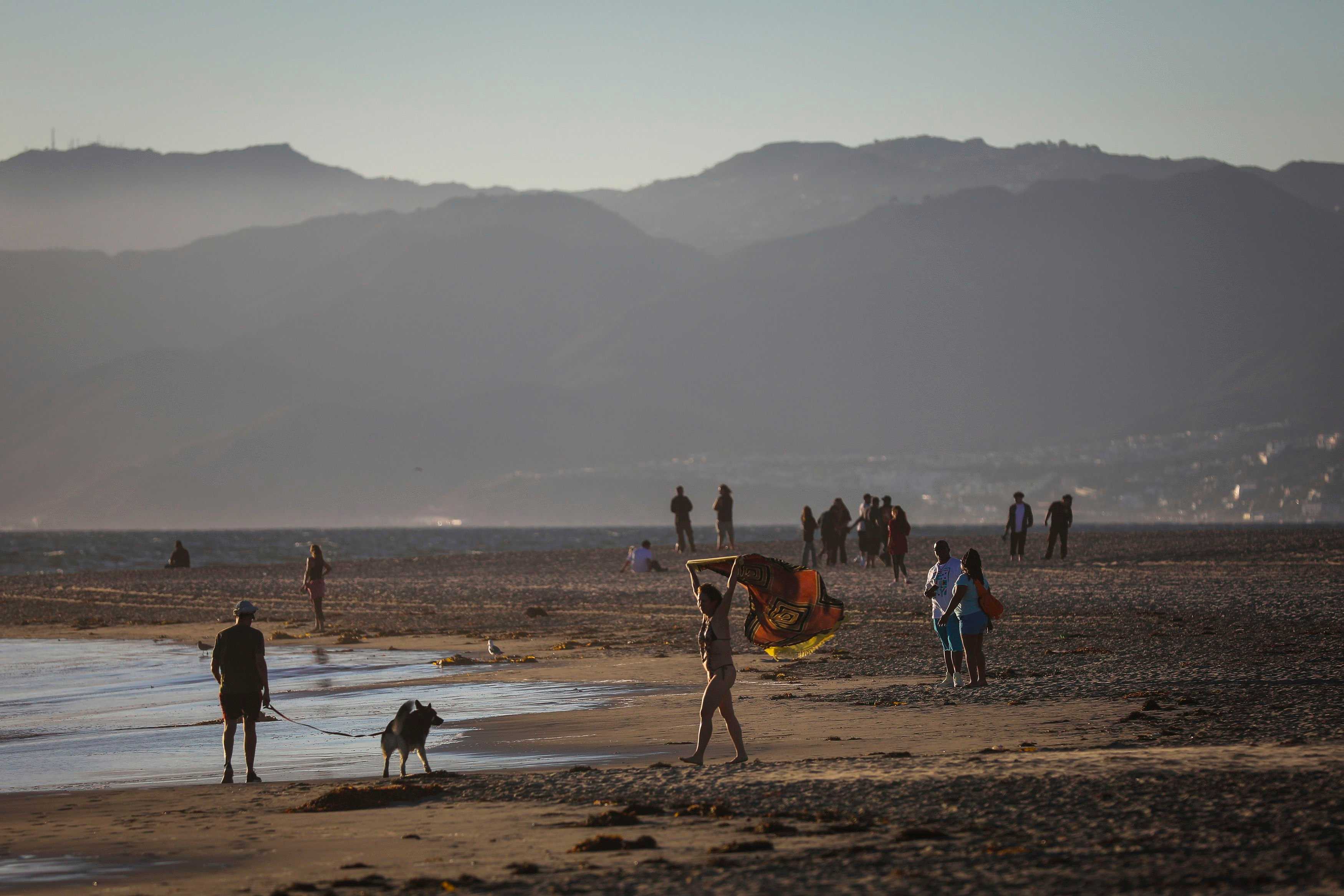 Los Angeles team
Nov. 4, 2022
At the end of a journey, reckoning with the joys — and the contradictions — that make up America
LOS ANGELES — Venice Beach is dark and quiet except for the ocean as we sit on a lifeguard stand drinking a bottle of wine that has traveled with us, in fluctuating temperatures, since the first day of our two-week trip. It came from a store near the Wizard of OZ museum in Kansas, which felt apt.
Ten states, 2,877 miles, a car crash with Elvis, two tarantula sightings, and countless drive-thru French fries later, we were feeling sentimental. We wore our matching Grand Canyon sweatshirts that made passersby confuse us for a volleyball team, and continued plotting out how to prank our editor in Boston into believing that we got matching tattoos. We were trying to wrap our brains around the part of the country we experienced through this rare opportunity to go out and talk to strangers about just about anything.
What we saw wasn't one country — it was multiple smaller ones, each with their distinct cultures and challenges. We learned to order Christmas sauce in New Mexico and how in Texas, you never "meet" or "talk" — you always "visit." We bought Stetsons for a gay rodeo in Las Vegas and enjoyed the calming effects of lavender fields tucked into Albuquerque and the even more calming effects of cannabis seltzer we bought by accident in Los Angeles.
We also saw the stark differences in quality of life that run so deep in America. In a major metropolitan area, we saw people able to walk into an emergency room on a weeknight and receive prompt attention, a dramatically different experience from the Navajo shepherd we met who broke his wrist and had to wait three weeks to get the right care — by then it had to be rebroken and reset correctly. Through the postcards we sent home, we saw how staggered postal service can be. And we saw the differences in how far our per diem carried us depending on where we were, not to mention the gas prices that swung between $3 and $5 per gallon.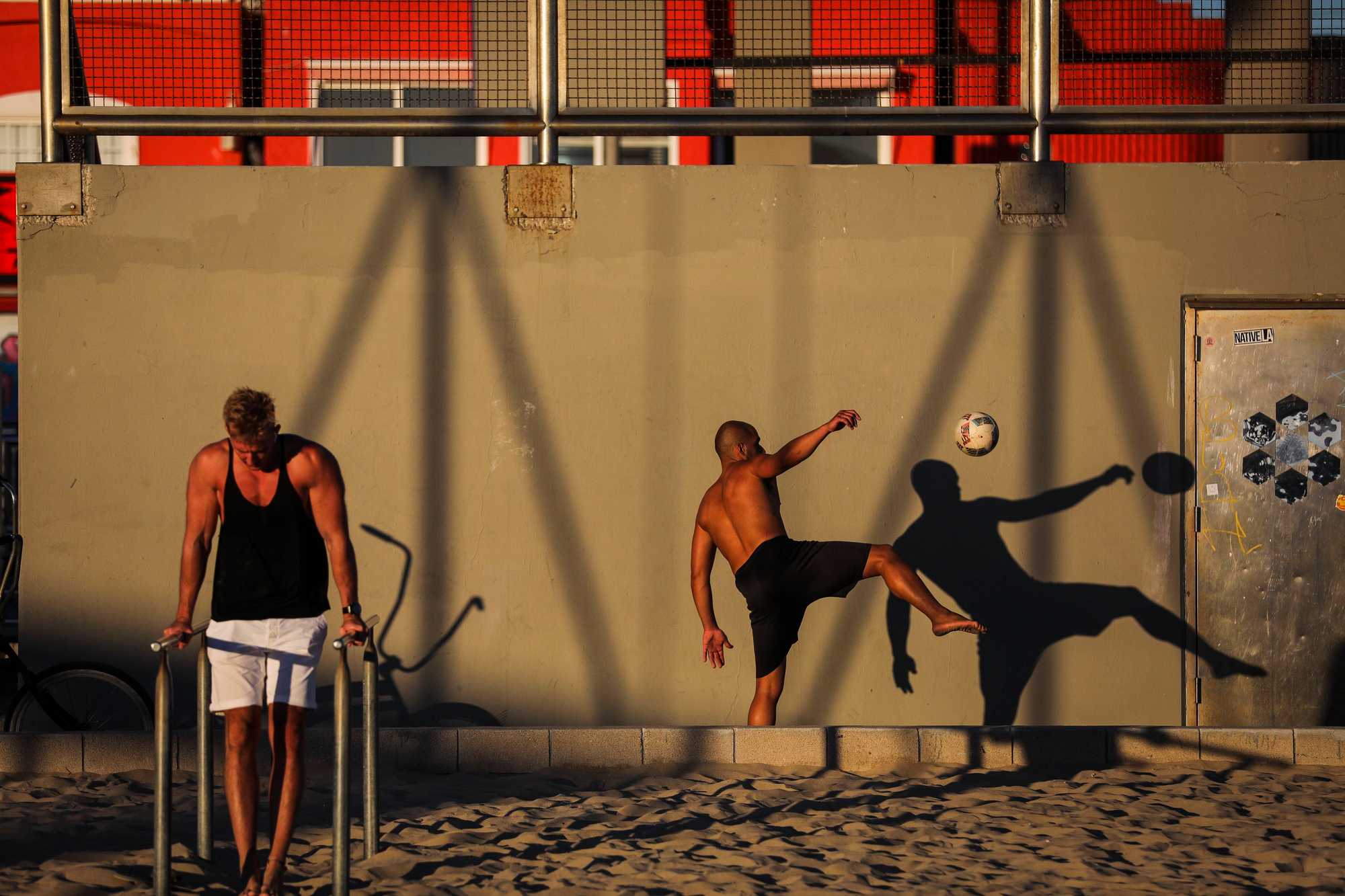 We also saw the joys a lot of these places bring to the people who live in them. A theater in Dodge City where people gather to put on a show for the surrounding area. A church at the border wall between Tijuana and San Diego where asylum seekers gather for solace. Children who grow up hiking in the Grand Canyon because they go to the only K-12 school system within a national park.
One of the most striking parts of traveling, and of reporting, is experiencing the spontaneous generosity of strangers. Throughout these weeks, people offered us their fears and sadnesses and hopes, along with more tangible things: water, cups of coffee, directions to the best breakfast in town, the phone number of someone we just had to talk to, and once, a bowl of fried crickets.
So, when we were sitting up in the lifeguard stand, shivering a little and passing the wine around (we forgot cups), it felt somehow right, and somehow utterly unsurprising, that a strange man should appear out of the darkness and offer us a ride on his jet skis the next day.
After everything, this was maybe a risk too far. No, thank you, we said, but that is so kind of you to offer.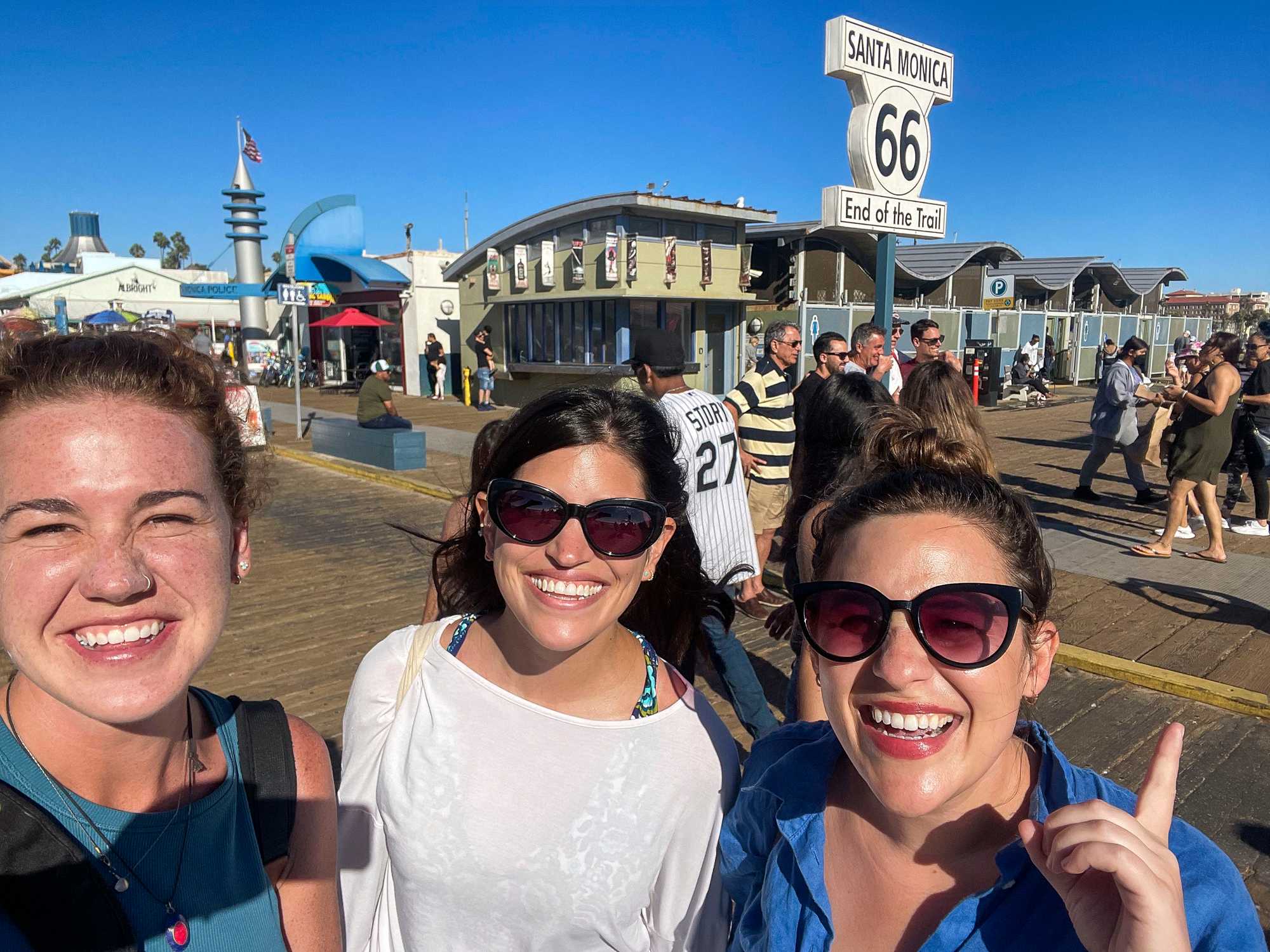 Join the discussion: Comment on this story.
Credits
Reporters:

Julian Benbow, Diti Kohli, Hanna Krueger, Emma Platoff, Annalisa Quinn, Jenna Russell, Mark Shanahan, Lissandra Villa Huerta

Photographers:

Erin Clark, Pat Greenhouse, Jessica Rinaldi, and Craig F. Walker

Editor:

Francis Storrs

Managing editor:

Stacey Myers

Photo editors:

William Greene and Leanne Burden Seidel

Video editor:

Anush Elbakyan

Digital editor:

Christina Prignano

Design:

Ryan Huddle

Development:

John Hancock

Copy editors:

Carrie Simonelli, Michael Bailey, Marie Piard, and Ashlee Korlach

Homepage strategy:

Leah Becerra

Audience engagement:

Lauren Booker, Heather Ciras, Sadie Layher, Maddie Mortell, and Devin Smith

Newsletter:

LaDonna LaGuerre

Quality assurance:

Nalini Dokula

Additional research:

Chelsea Henderson and Jeremiah Manion
© 2022 Boston Globe Media Partners, LLC