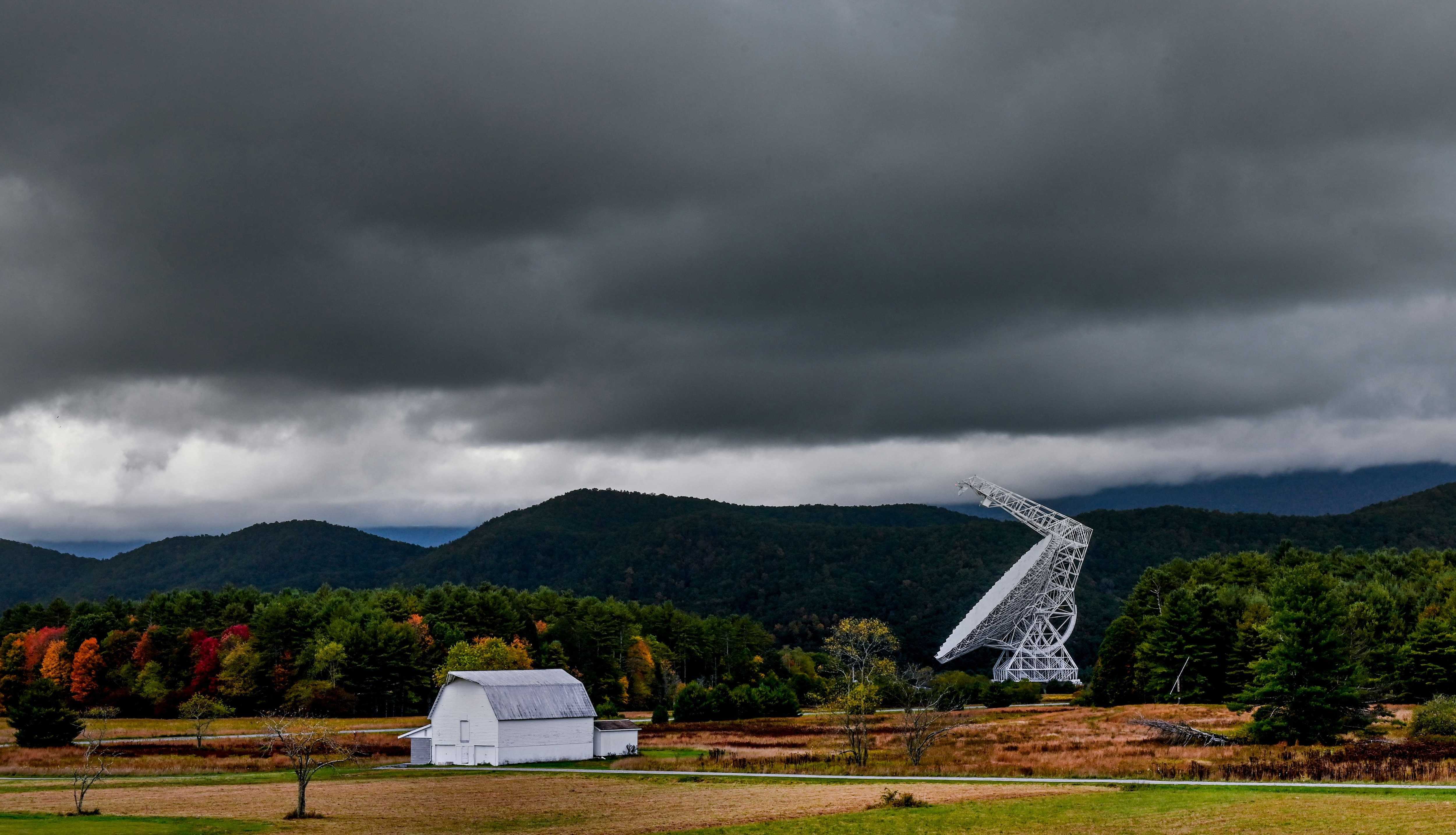 Cell service is against the rules in 'The Quiet Zone.' People don't seem to miss it.
GREEN BANK, W.Va. — Three miles from the Thompson family home stands a radio telescope that's wider than two football fields and taller than the Statue of Liberty. The great metal dish — nearly 17 million pounds of steel, wiring, and ingenuity — is tuned to the heavens, tracking pulsars and collecting radio waves from the far reaches of the cosmos.
It's a one-of-its-kind wonder of science, the crown jewel of a futuristic federal observatory complex. But to Josh Thompson, it's just something he can see from his backyard, beyond the lettuce patches and the cornfields. That is, when he cares to look.
"I don't really think about the telescope," he said. "It's here. I'm here."
Josh's wife, Melia, likes to joke that if it collapsed one day, he wouldn't even notice.
On a visit in September, this seems to be the prevailing attitude in this West Virginia slice of "The Quiet Zone," a 13,000-square-mile expanse of rural America that also straddles parts of Virginia and Maryland. It's paused in a bygone era — before 97 out of every 100 Americans owned a cellphone — because it's the only place in the country where cellular service is prohibited by federal mandate.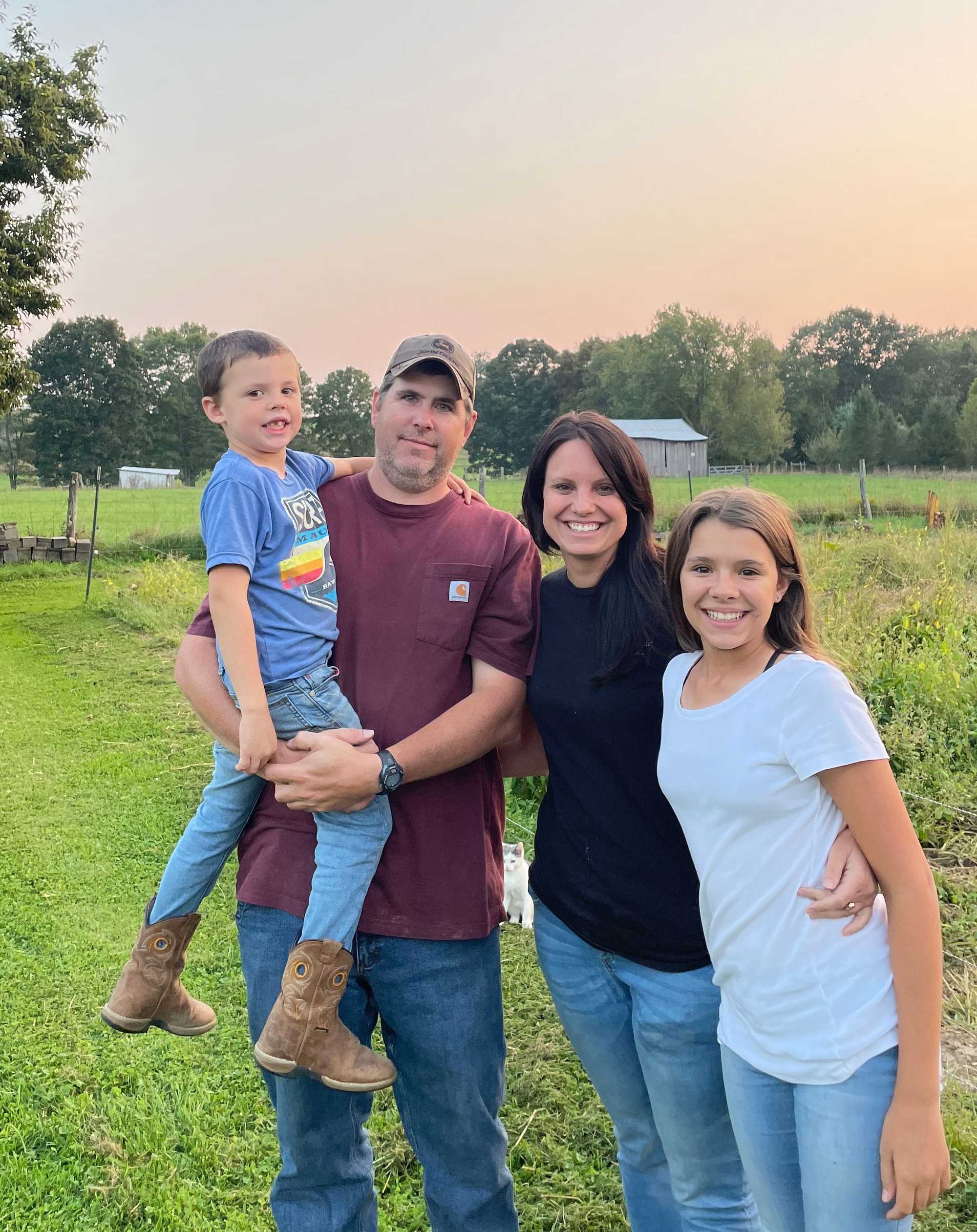 The telescope and other sensitive instruments at the observatory get disturbed by electromagnetic fields. The Federal Communications Commission prevents companies from erecting cell towers nearby, so it's quiet enough for the observatory to detect the faint clouds of hydrogen that linger among the galaxies, and maybe one day, signs of intelligent life. Only static plays on most Allegheny Mountain radio stations. Within the observatory's campus, even microwave ovens are prohibited.
"If you look us up online, you'd think you're going to be in the Twilight Zone, like you have to drop your phone at the county line," Melia said, "Or that you'll be hunted down for taking an iPhone out of your pocket."
You won't. Plenty of people in Green Bank carry smartphones — Melia has one; Josh said he never will — but there's usually no signal for them to pick up, essentially reducing the gadgets to fancy calculators in their back pockets.
Still, modernity is trickling in: Like others in town, the Thompsons have a landline and hard-wired Internet — something the observatory tried, and failed, to contain. Melia uses her iPhone to make Internet calls over private Wi-Fi networks and send e-mails for the family's produce store, Homegrown Harvest, the only fresh grocer in 22 miles. Green Bank Elementary is stocked with touch-screen whiteboards; the library has a row of desktops, over near the children's section, connected to the Internet.
But many in town are happy to balance the demands of technological advancement with a nostalgia for an older lifestyle. They are, helped by a twist of regulation, preserving an existence where neighbors chat on porches and children play outdoors until dark.
Josh likes it that way. After all, it's all he's ever known.
He grew up in Green Bank, destined to take over the scattered sections of farmland his grandparents purchased over decades, buying them piecemeal to avoid going into debt. Melia arrived 16 years ago from the city — St. Louis and McLean, Va. — to work as a government contractor for the observatory. (She won't say anything about her old job. "Top secret," she whispered.)
They met, fell in love, and Melia never left.
Life for the Thompson family is largely unplugged, but the disconnection draws them together. Moriah, 12, adores her goat, Itsy-Bitsy. Her younger brother Isaiah is more concerned with his John Deere tricycle than an iPad. Their parents have found that phoneless life is, if nothing else, an incentive to be punctual. "You can't text someone and let them know you're late because you got caught up in conversation at the gas station," Melia said with a smile.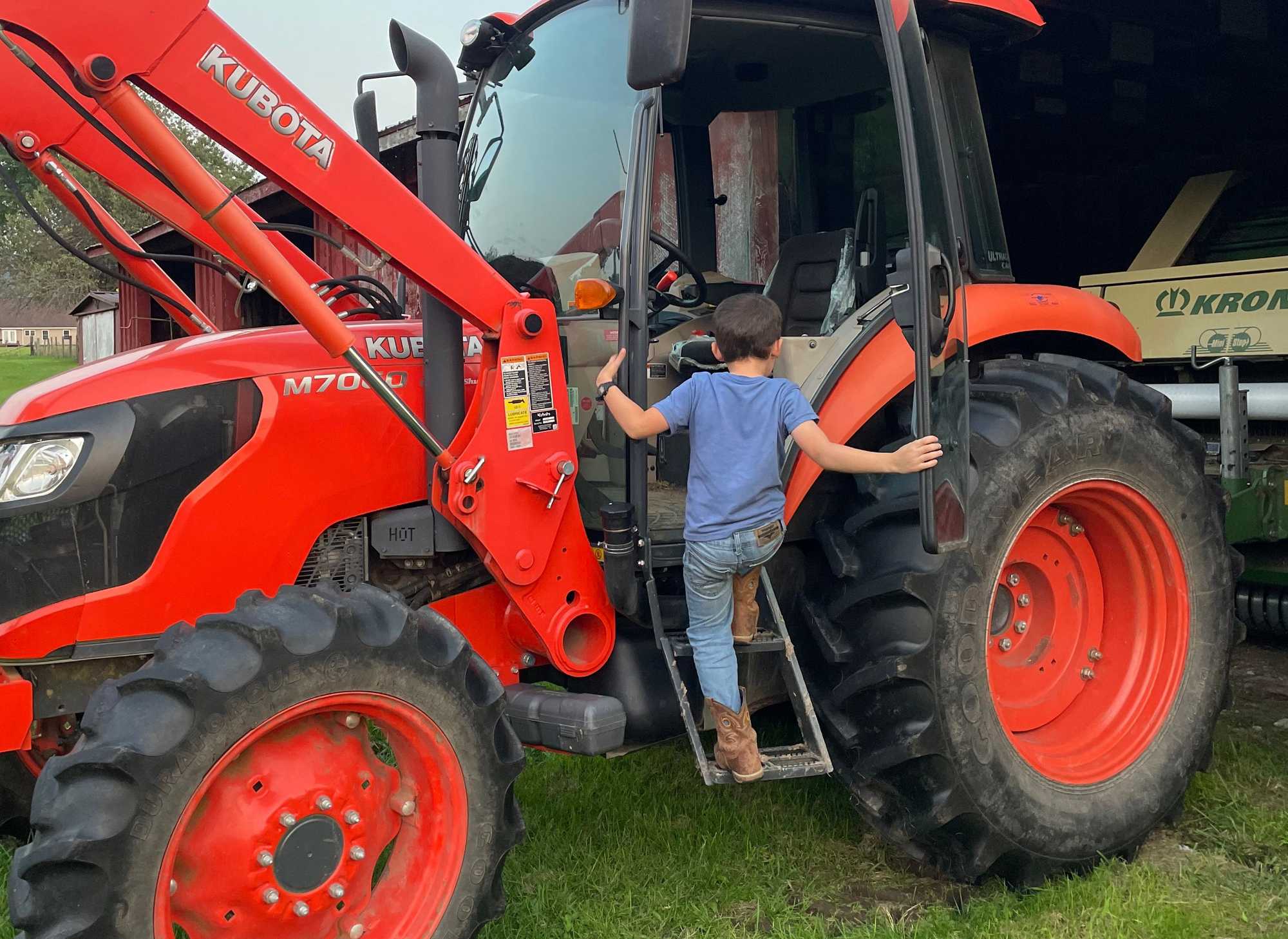 Downsides abound. News from the outside world seems to filter in a bit more slowly than other places, coming from the few TV stations they can get over the antenna and weekly editions of The Pocahontas Times newspaper. Emergency services can arrive even slower, and sometimes not at all. In August, Melia hit a deer in her car and injured her rotator cuff. She waited an hour for police, then gave up and drove herself home.
Yet — in big ways and small — a life mostly free of TikTok and Facebook otherwise feels pretty charmed.
"You don't come to Green Bank to make a living," a customer at the store told Melia recently.
"You come to Green Bank to live," she responded.
Join the discussion: Comment on this story.
Credits
Reporters:

Julian Benbow, Diti Kohli, Hanna Krueger, Emma Platoff, Annalisa Quinn, Jenna Russell, Mark Shanahan, Lissandra Villa Huerta

Photographers:

Erin Clark, Pat Greenhouse, Jessica Rinaldi, and Craig F. Walker

Editor:

Francis Storrs

Managing editor:

Stacey Myers

Photo editors:

William Greene and Leanne Burden Seidel

Video editor:

Anush Elbakyan

Digital editor:

Christina Prignano

Design:

Ryan Huddle

Development:

John Hancock

Copy editors:

Carrie Simonelli, Michael Bailey, Marie Piard, and Ashlee Korlach

Homepage strategy:

Leah Becerra

Audience engagement:

Lauren Booker, Heather Ciras, Sadie Layher, Maddie Mortell, and Devin Smith

Newsletter:

LaDonna LaGuerre

Quality assurance:

Nalini Dokula

Additional research:

Chelsea Henderson and Jeremiah Manion
© 2022 Boston Globe Media Partners, LLC