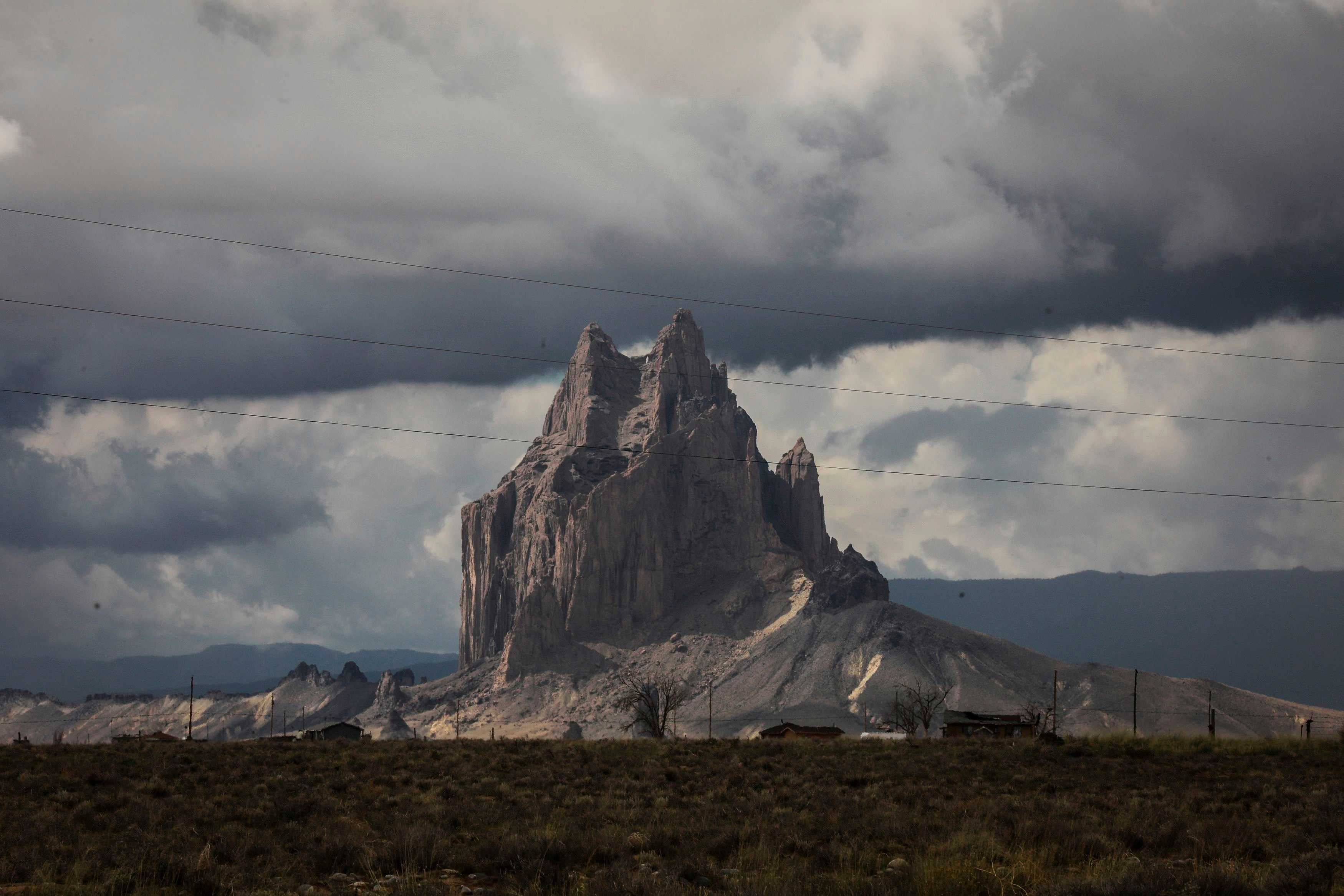 Los Angeles team
Oct. 27, 2022
Shiprock — and all the other reasons to pull over and take it in
SHIPROCK, N.M. — It wasn't there until we went round a curve in the road, and then it was.
Shiprock, a giant formation that looks like a castle reaching from the desert toward the clouds, greeted us outside the eponymous community in northwest New Mexico. The Navajo Nation calls it Tse Bit A'i, or "rock with wings." We were so awed, we stopped in multiple locations just to gaze at it.
As we drove away, storm clouds enveloped it, as though we had seen enough, and the universe was taking it back, thankyouverymuch.
Shiprock was one of the many wonders — and surprises — of our route from Kansas City to Los Angeles. Did you think it was always warm in the Southwest? We did, too, until we found ourselves lacking for layers in the cold late summer evenings, under incredible Arizona stars.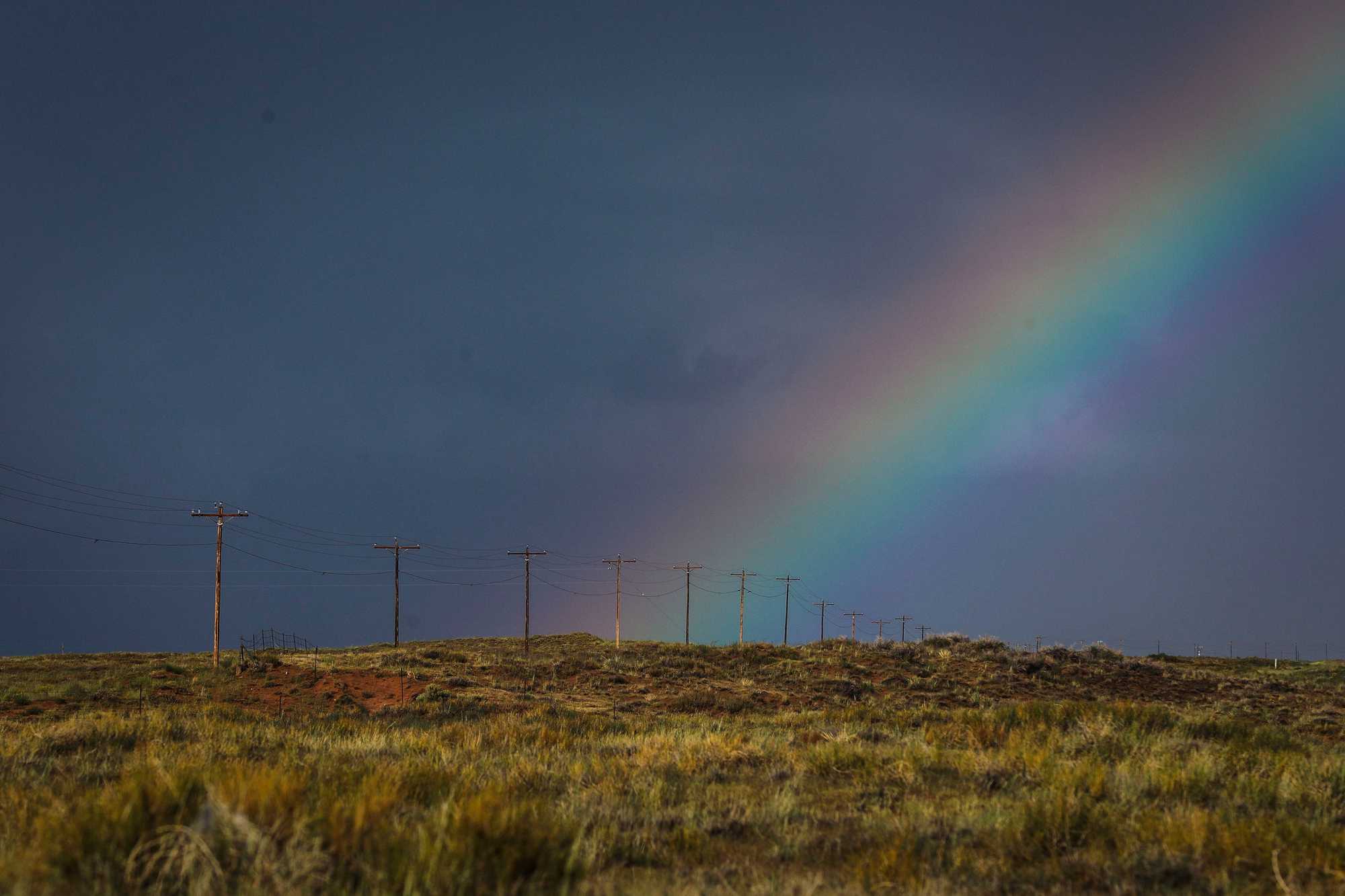 Did you think it was always dry? The sudden downpours in New Mexico would suggest you'd be wise to always pack a rain jacket — but the rainbows afterward were stunning.
Did you think the long stretches of open road were starting to get a little boring? Seeing the hills in Texas turn pink as the sun set was sure to change your mind.
With each mile, there was a new reason to pull over, take a few photos, and try to remember.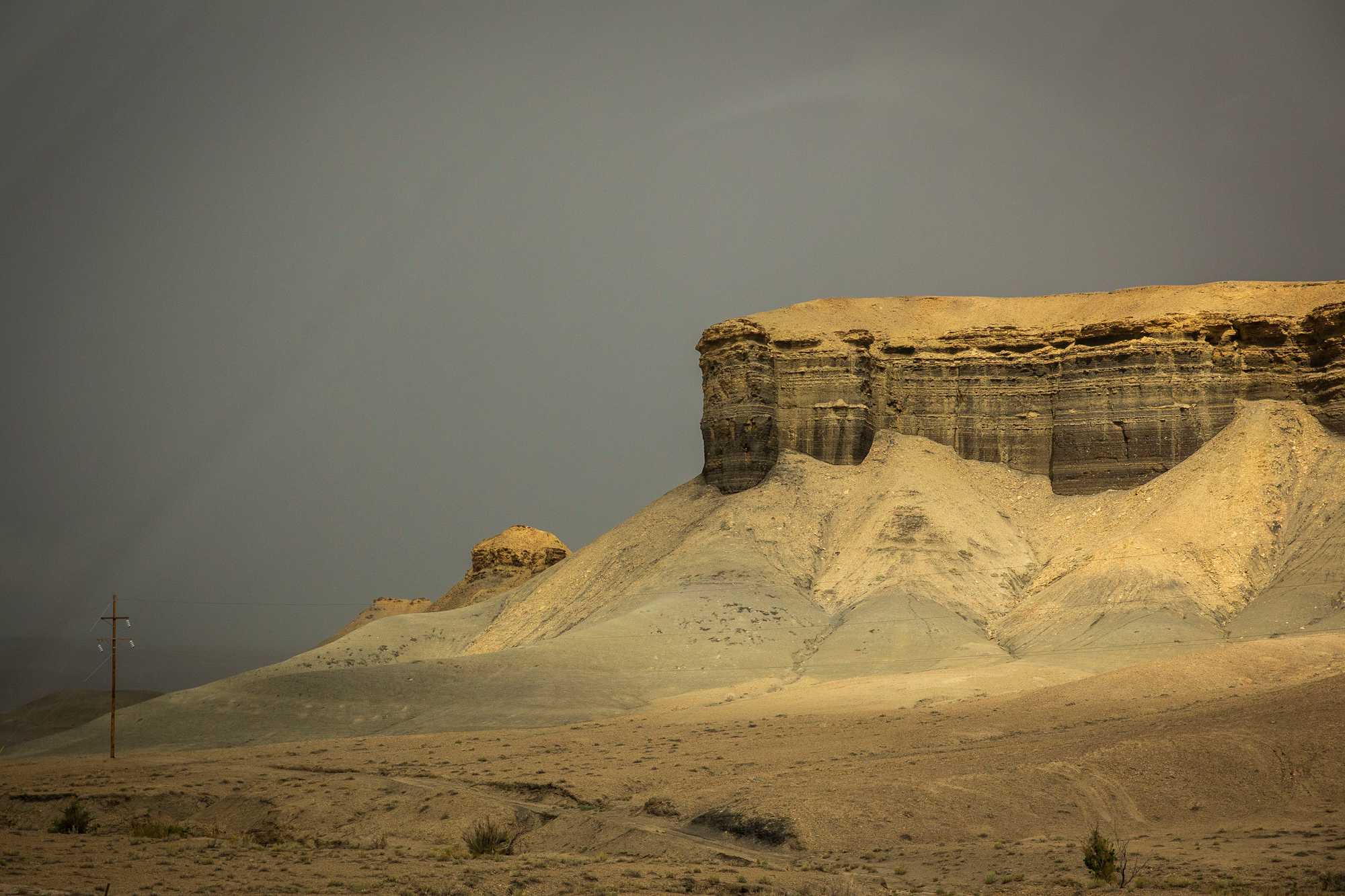 Credits
Reporters:

Julian Benbow, Diti Kohli, Hanna Krueger, Emma Platoff, Annalisa Quinn, Jenna Russell, Mark Shanahan, Lissandra Villa Huerta

Photographers:

Erin Clark, Pat Greenhouse, Jessica Rinaldi, and Craig F. Walker

Editor:

Francis Storrs

Managing editor:

Stacey Myers

Photo editors:

William Greene and Leanne Burden Seidel

Video editor:

Anush Elbakyan

Digital editor:

Christina Prignano

Design:

Ryan Huddle

Development:

John Hancock

Copy editors:

Carrie Simonelli, Michael Bailey, Marie Piard, and Ashlee Korlach

Homepage strategy:

Leah Becerra

Audience engagement:

Lauren Booker, Heather Ciras, Sadie Layher, Maddie Mortell, and Devin Smith

Newsletter:

LaDonna LaGuerre

Quality assurance:

Nalini Dokula

Additional research:

Chelsea Henderson and Jeremiah Manion
© 2022 Boston Globe Media Partners, LLC