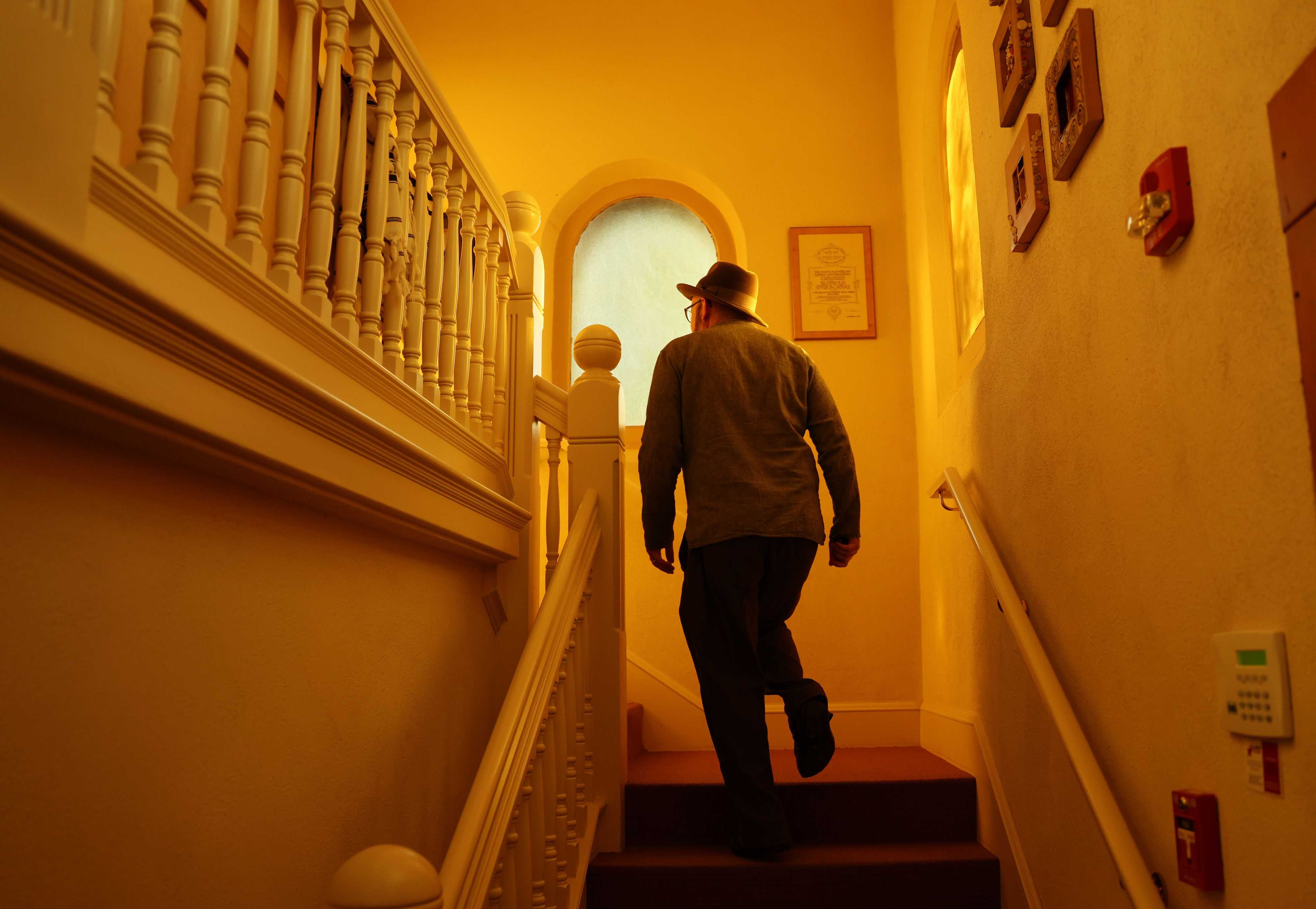 Prayer, poetry, gardening — and security cameras. How the oldest synagogue in continuous use west of the Mississippi endures
BOISE, Idaho — Rabbi Dan Fink was singing Bob Dylan shoeless. "We gazed upon the chimes of freedom flashing," he crooned to members of his congregation, during a poetry event honoring the late Justice Ruth Bader Ginsburg. As the sun set, it cast a golden light on the community garden outside the synagogue where Somalian refugees resettled in Boise grow the crops of their homeland.
But then there were the cameras. Dozens of them flanking the outside of the Ahavath Beth Israel cultural center and the congregation's synagogue — the oldest in continuous use west of the Mississippi. Of late, Fink had been targeted by a group of white extremists called the Idaho Liberty Dogs.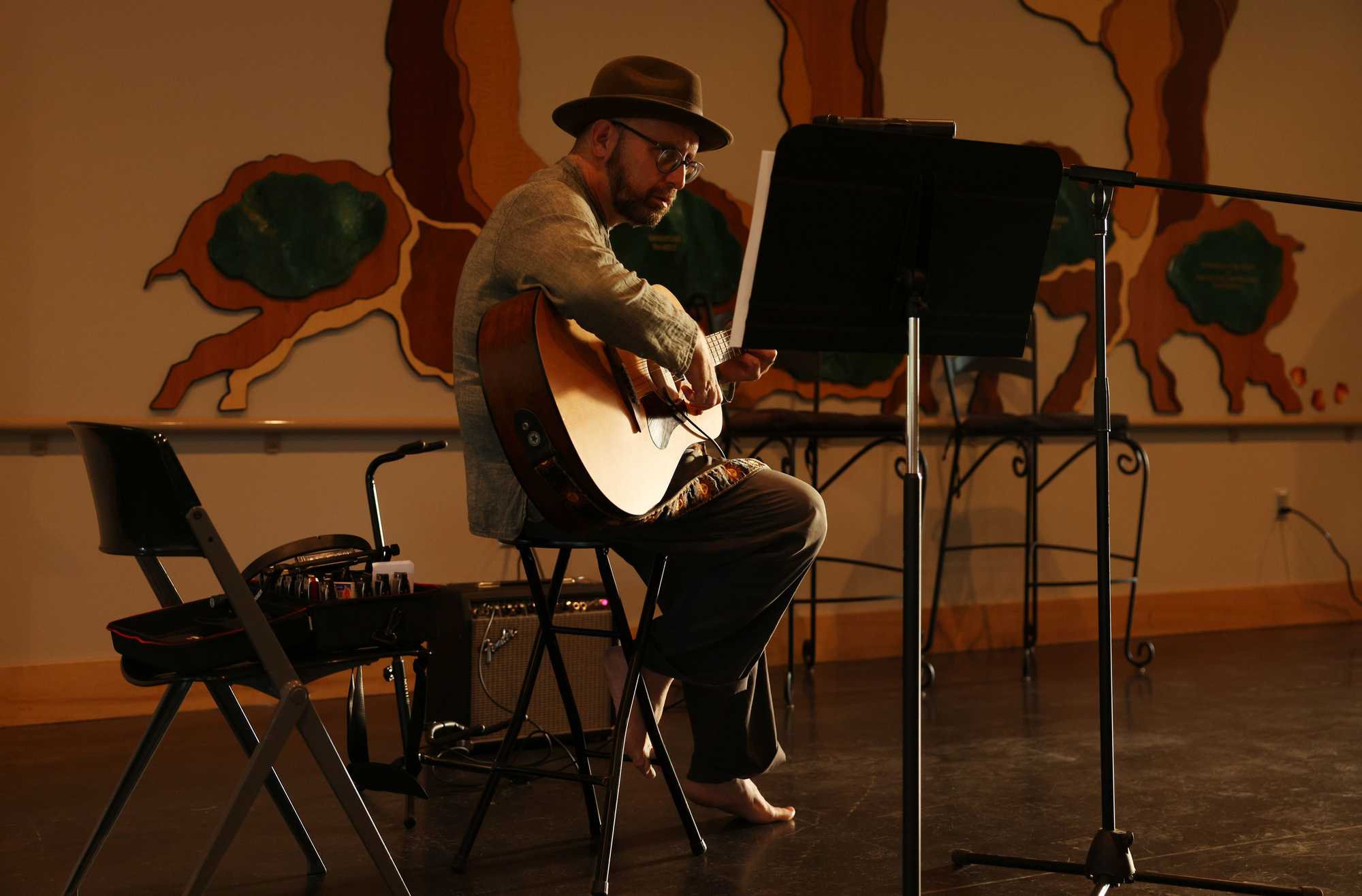 As the high holidays approached, on this day in mid-September, the synagogue was on high alert. "They posted my name on their Facebook with the address of the synagogue and a couple of bomb icons next to it," he explained, somewhat nonplussed. "Thankfully, the FBI took it off, but that's how it is these days."
Fink had criticized a Boise school board candidate who had been endorsed by the group, which aims to ban books with homosexual content and counterprotested the student-led March for Our Lives rally this spring that advocated for stronger gun control. Despite these threats, Fink views such public stances as a moral obligation, both professionally and personally.
"When I got here 28 years ago, it's not like there weren't hate groups," said Fink, who recently marched alongside his congregation at the Boise Pride Parade in September. "The leadership made it very clear that they were looking for a rabbi who would be a voice on these issues . . . So it was a perfect fit in that way."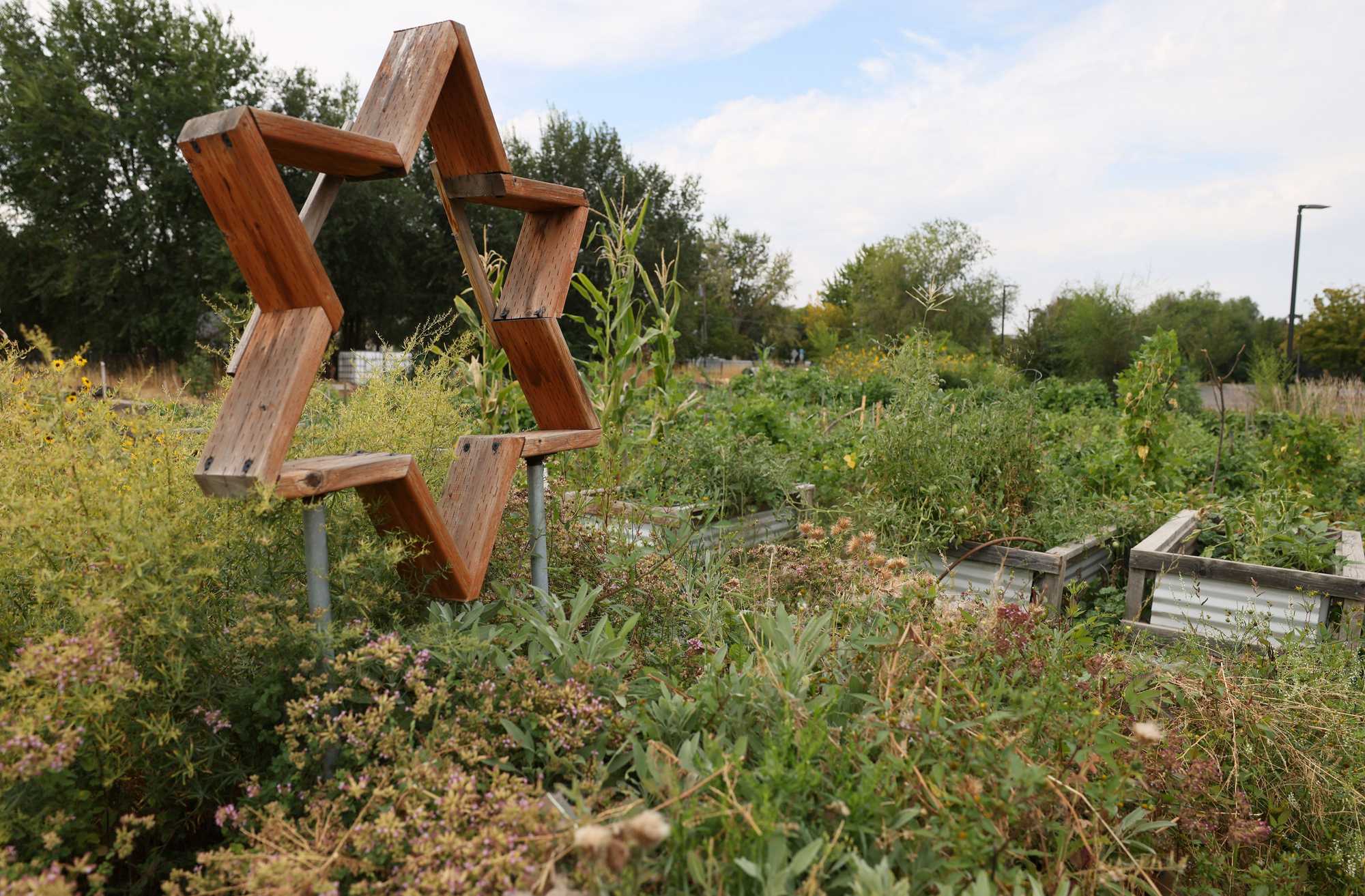 American white extremism has a long history in Idaho. Just north of here, in the panhandle community of Coeur d'Alene, the official compound of Aryan Nations sat on the edge of Hayden Lake, its followers spreading a message of hate and intolerance across the country. A lawsuit filed by the Southern Poverty Law Center in 1999 ultimately bankrupted Aryan Nations and marked the end of their residency up north.
But in recent years, a similar ideology has crept back into the mainstream as groups like the Proud Boys and Patriot Front flock to the state. Nearly three dozen members of the latter group brought smoke grenades and riot gear to a Pride celebration in Coeur d'Alene this June.
"What's changed is that there used to be a kind of bipartisan rejection of these folks. They just were beyond the pale of political discourse. That's no longer true. They are now mainstream voices," Fink said. "I think this is an existential time vis a vis the future of the state. If people continue to refrain from standing up, then soon enough it's going to be too late."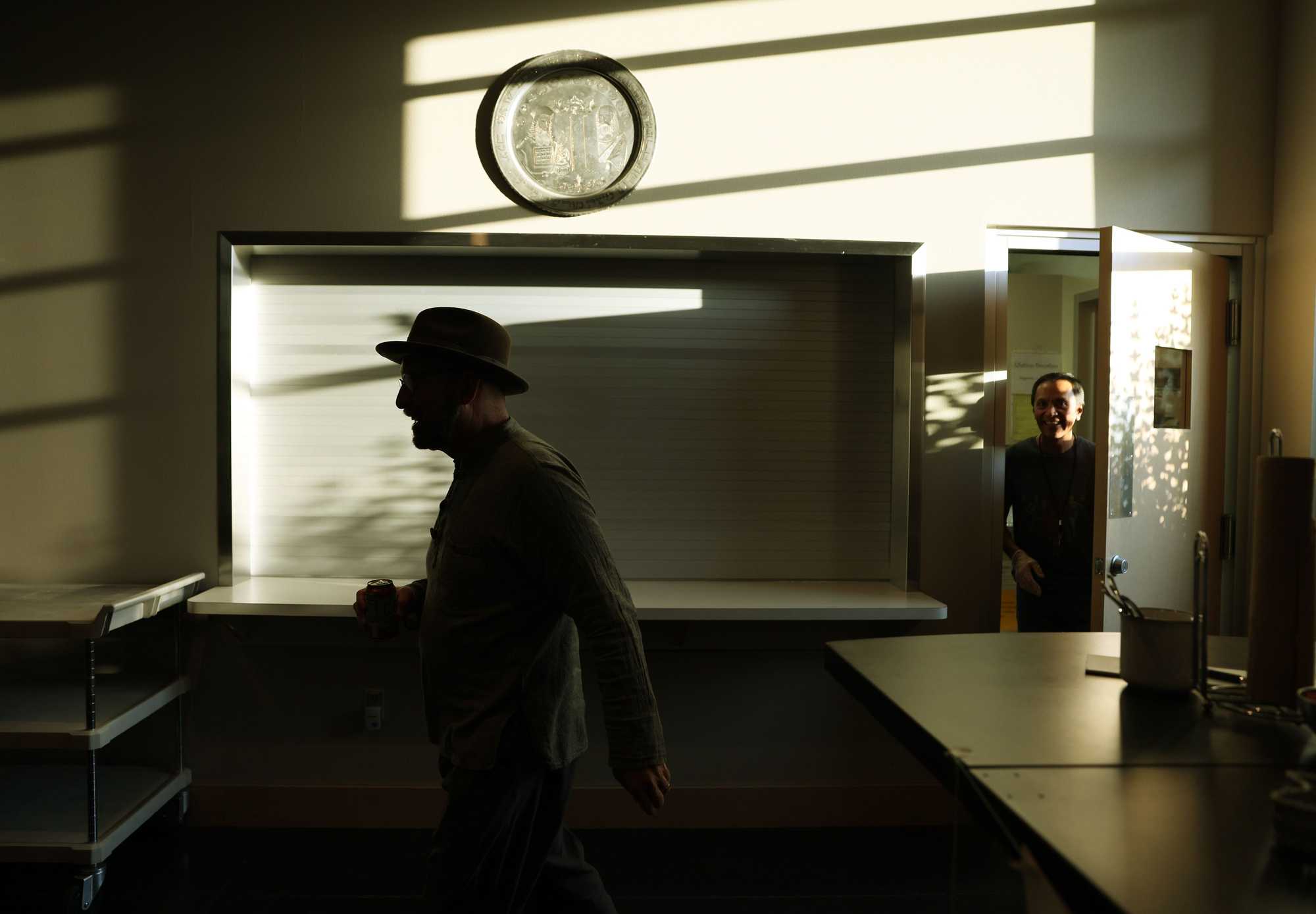 Credits
Reporters:

Julian Benbow, Diti Kohli, Hanna Krueger, Emma Platoff, Annalisa Quinn, Jenna Russell, Mark Shanahan, Lissandra Villa Huerta

Photographers:

Erin Clark, Pat Greenhouse, Jessica Rinaldi, and Craig F. Walker

Editor:

Francis Storrs

Managing editor:

Stacey Myers

Photo editors:

William Greene and Leanne Burden Seidel

Video editor:

Anush Elbakyan

Digital editor:

Christina Prignano

Design:

Ryan Huddle

Development:

John Hancock

Copy editors:

Carrie Simonelli, Michael Bailey, Marie Piard, and Ashlee Korlach

Homepage strategy:

Leah Becerra

Audience engagement:

Lauren Booker, Heather Ciras, Sadie Layher, Maddie Mortell, and Devin Smith

Newsletter:

LaDonna LaGuerre

Quality assurance:

Nalini Dokula

Additional research:

Chelsea Henderson and Jeremiah Manion
© 2022 Boston Globe Media Partners, LLC