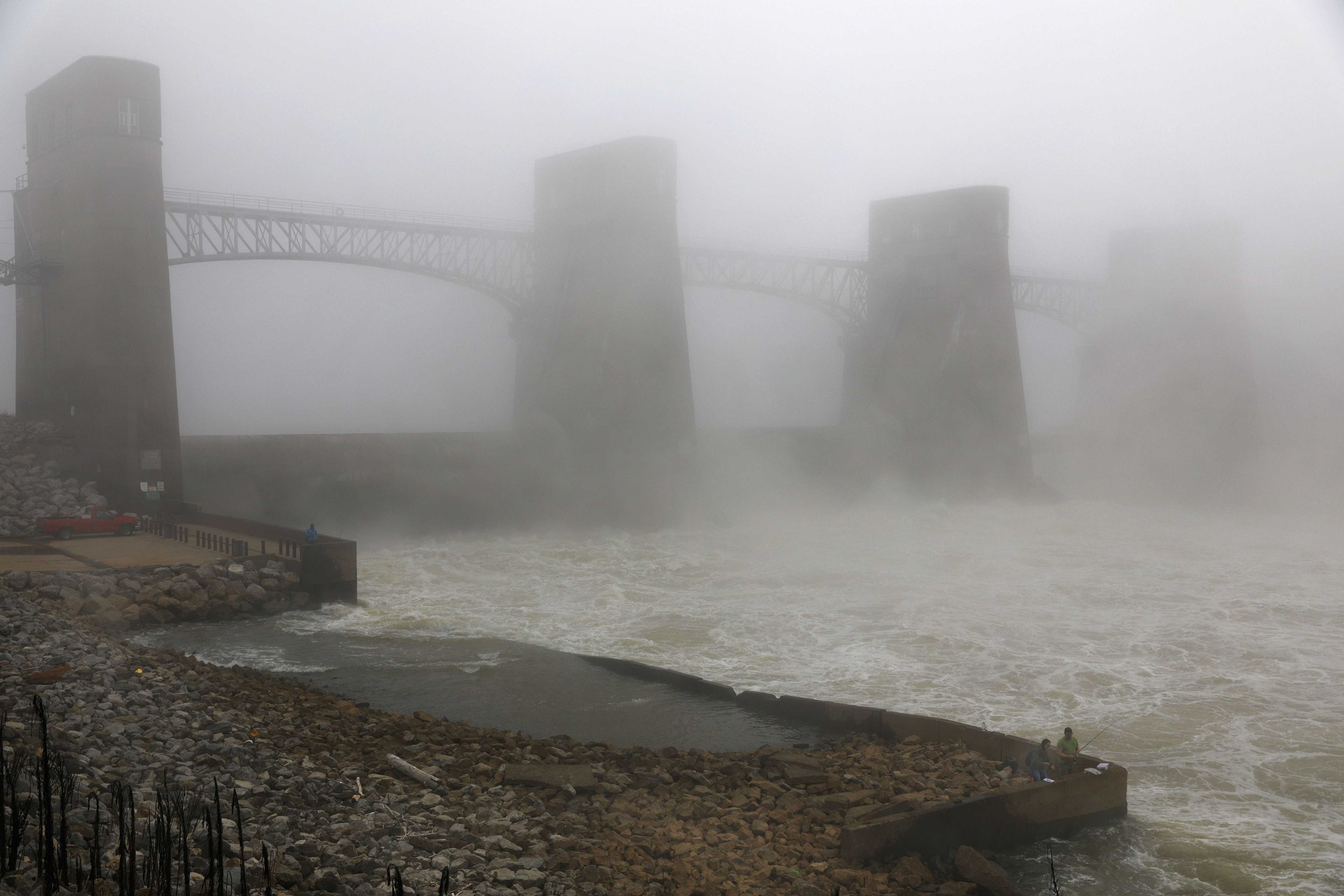 You can learn a lot by fishing in the Ohio River. Even when you don't catch a thing.
GALLIPOLIS, Ohio — The first sign that we were not likely to catch any fish that day was the two older men leaving the Robert C. Byrd Locks and Dam. For fishermen, departing retirees serve the same purpose that canaries once did for coal miners. Only one gate was open at the dam, sending the water whirling fast and grayish brown, and the men warned us that nothing was biting.
It was just after sunrise, and the air was dense with a fog so thick it felt damp on my skin. Ricky Jackson had agreed to take me fishing at his favorite spot on the western bank of the Ohio River, just south of the dam, on a secluded, rocky hill that at other hours of the day is popular with teenagers. He and his wife, who got together in high school, came here on their second date.
Some come for catfish, but we were fishing for stripers, Jackson explained, as we picked our way over the rocks to the ledge where he likes to set up. An angler before us had left three neat hunks of raw skipjack, which some use as bait for catfish.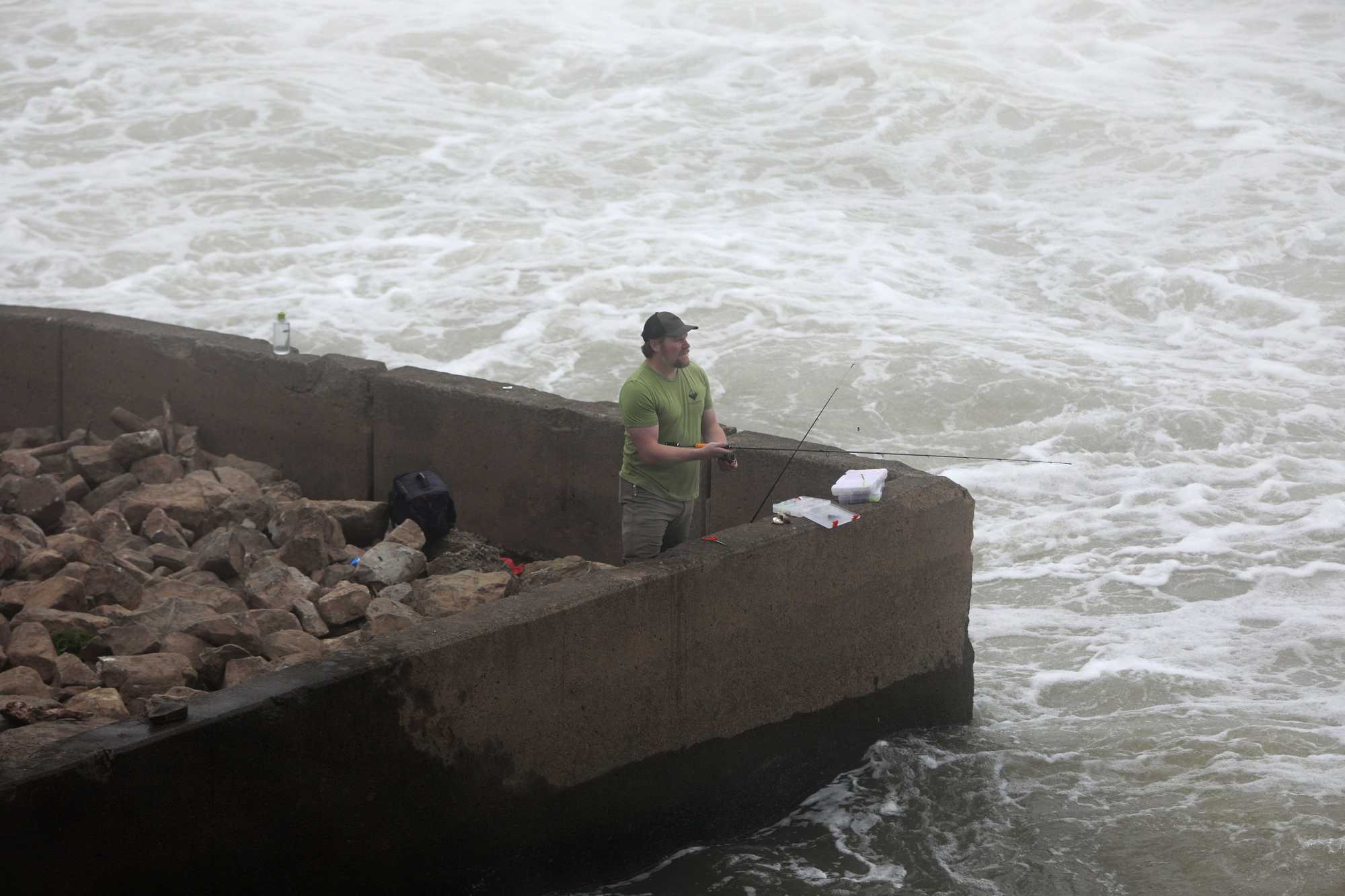 As I struggled to relearn casting with an open face reel, Jackson, who is 34, told me about growing up in Gallipolis, pronounced "gala police." The town of 3,600 is just across the river from West Virginia and feels a little like it belongs there culturally, other than the allegiance to Ohio State Buckeyes football. Power plants and chemical companies line the river on both sides, and coal barges drift down several times per day.
When Jackson was a kid, the river was so polluted that state officials said to never eat the catfish or carp caught in it. "Growing up next to a river when you can't eat the fish out of it, you get pretty ticked off," he said.
Over the decades, tighter EPA restrictions have limited the industrial pollution, and created some new environmental compliance jobs here. This year, for the first time, there are no "do not eat" advisories for Ohio River fish.
The culture has also shifted. Jackson said older generations of his family would have thought nothing of dumping trash into the water. That day, there was some garbage at the foot of the dam — Mountain Dew bottles, a mostly empty container of chicken gizzards that was of great interest to the flies — but less than there used to be.
"There's a pride to it now, whereas I think people used to see it as a highway for goods," he said. "It's ours. It's our thing, it's our landmark."
Behind these shifts, he believes, is increased economic stability. His grandmother, one of 10 siblings, left school in the sixth grade to work in a mine, and died with tiny shards of coal still embedded in her palm. There was no time to worry about the risks of dumping trash in the river back then, because there was no time to worry about anything other than finding their next meal.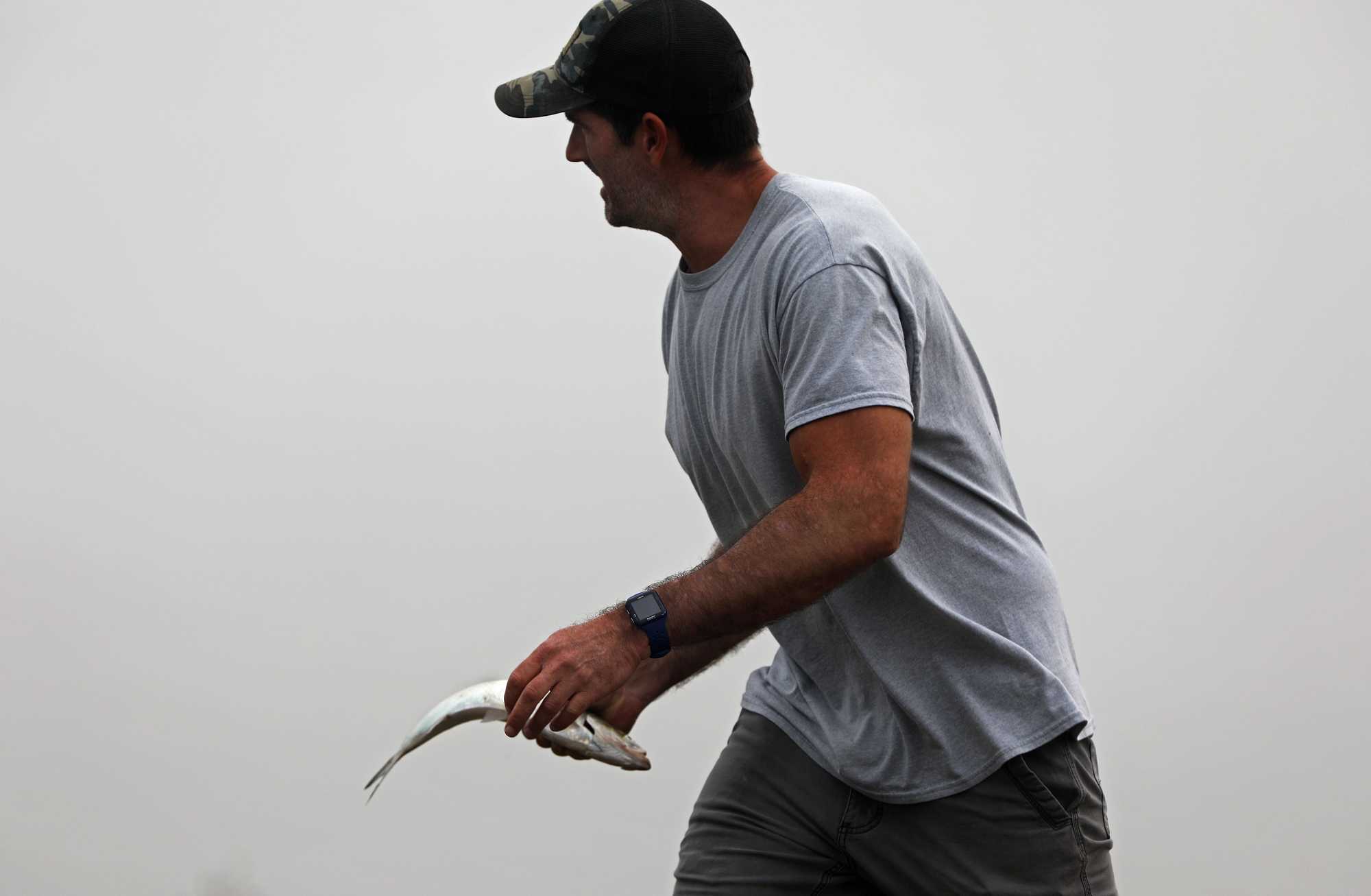 This area is still poor. But his generation is less strained, Jackson said. "When you get to a certain point of comfort, you look around and go, 'How can I make things around me better?' "
Jackson studied environmental science in college, and flirted with a career in ornithology. Now, he works as vice president at a local insurance agency and uses his bird expertise on duck hunting trips to catch the birds his kids will actually eat.
Jackson was an encouraging fishing coach, switching poles with me whenever I tangled my line, as if it were just his preference. ("You're doing great," he lied periodically.) After about an hour, I was mostly still catching rocks.
Then, there was a tug that felt distinctly more alive. The spool spun and the line flew out.
"Another rock?" I asked Jackson, handing him the pole.
"No, dude, you got a fish!"
"Seriously?!"
He pressed the rod back into my hands. "Reel, reel, reel!"
I cranked excitedly until I felt the line suddenly go slack. The fish had snapped it, escaping. This was my greatest fishing success of the day.
By the time we left, a couple of hours later, the fog had mostly lifted, and to the south we could see a mechanical crane reaching its long red arm into the river to dredge the silt. It was the dam that kept us from catching anything, we reassured each other — nothing to do with his fishing skill or my lack of it.
"In my mind, you caught a fish," Jackson said. I let myself believe him.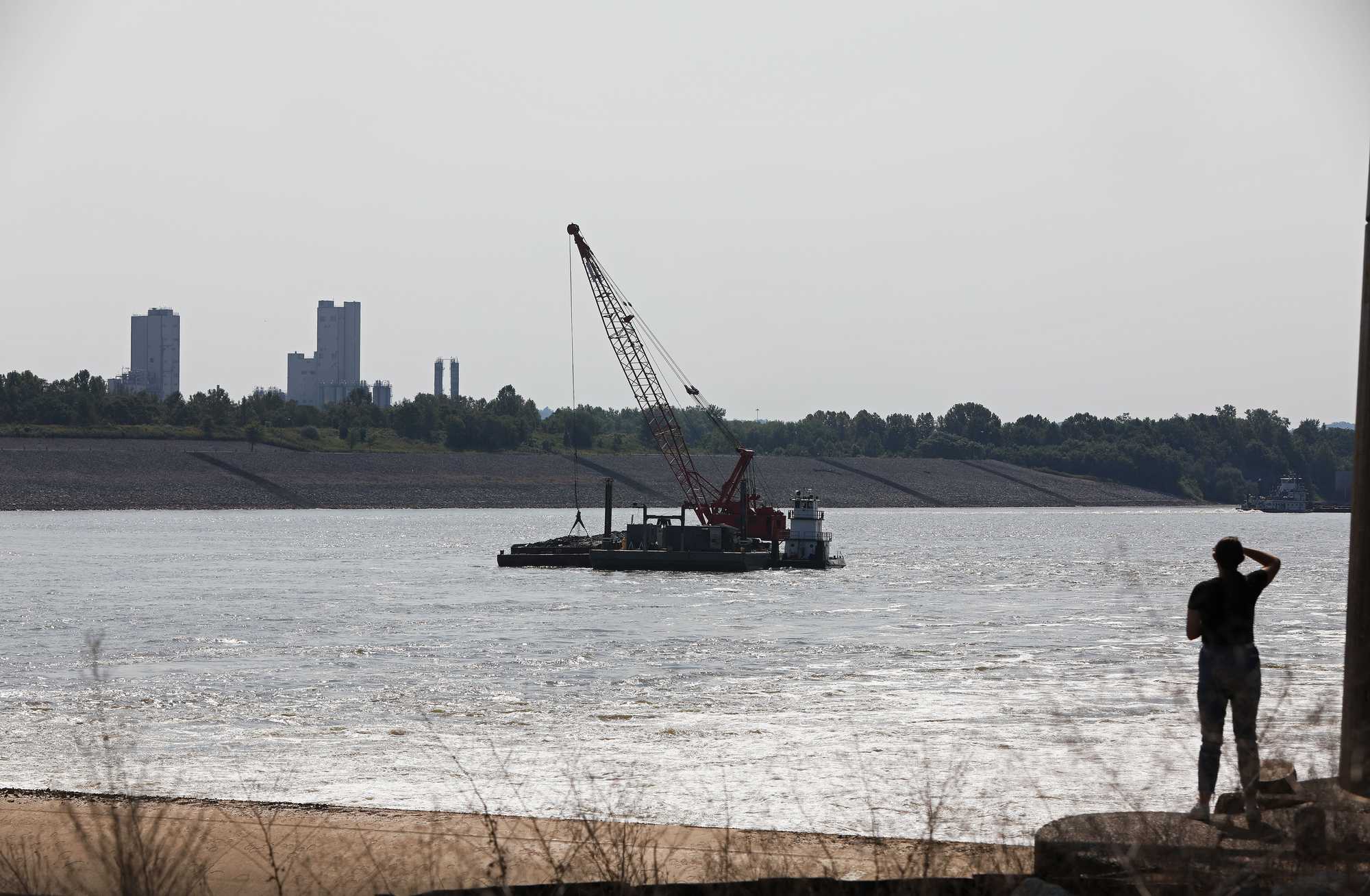 Join the discussion: Comment on this story.
Credits
Reporters:

Julian Benbow, Diti Kohli, Hanna Krueger, Emma Platoff, Annalisa Quinn, Jenna Russell, Mark Shanahan, Lissandra Villa Huerta

Photographers:

Erin Clark, Pat Greenhouse, Jessica Rinaldi, and Craig F. Walker

Editor:

Francis Storrs

Managing editor:

Stacey Myers

Photo editors:

William Greene and Leanne Burden Seidel

Video editor:

Anush Elbakyan

Digital editor:

Christina Prignano

Design:

Ryan Huddle

Development:

John Hancock

Copy editors:

Carrie Simonelli, Michael Bailey, Marie Piard, and Ashlee Korlach

Homepage strategy:

Leah Becerra

Audience engagement:

Lauren Booker, Heather Ciras, Sadie Layher, Maddie Mortell, and Devin Smith

Newsletter:

LaDonna LaGuerre

Quality assurance:

Nalini Dokula

Additional research:

Chelsea Henderson and Jeremiah Manion
© 2022 Boston Globe Media Partners, LLC