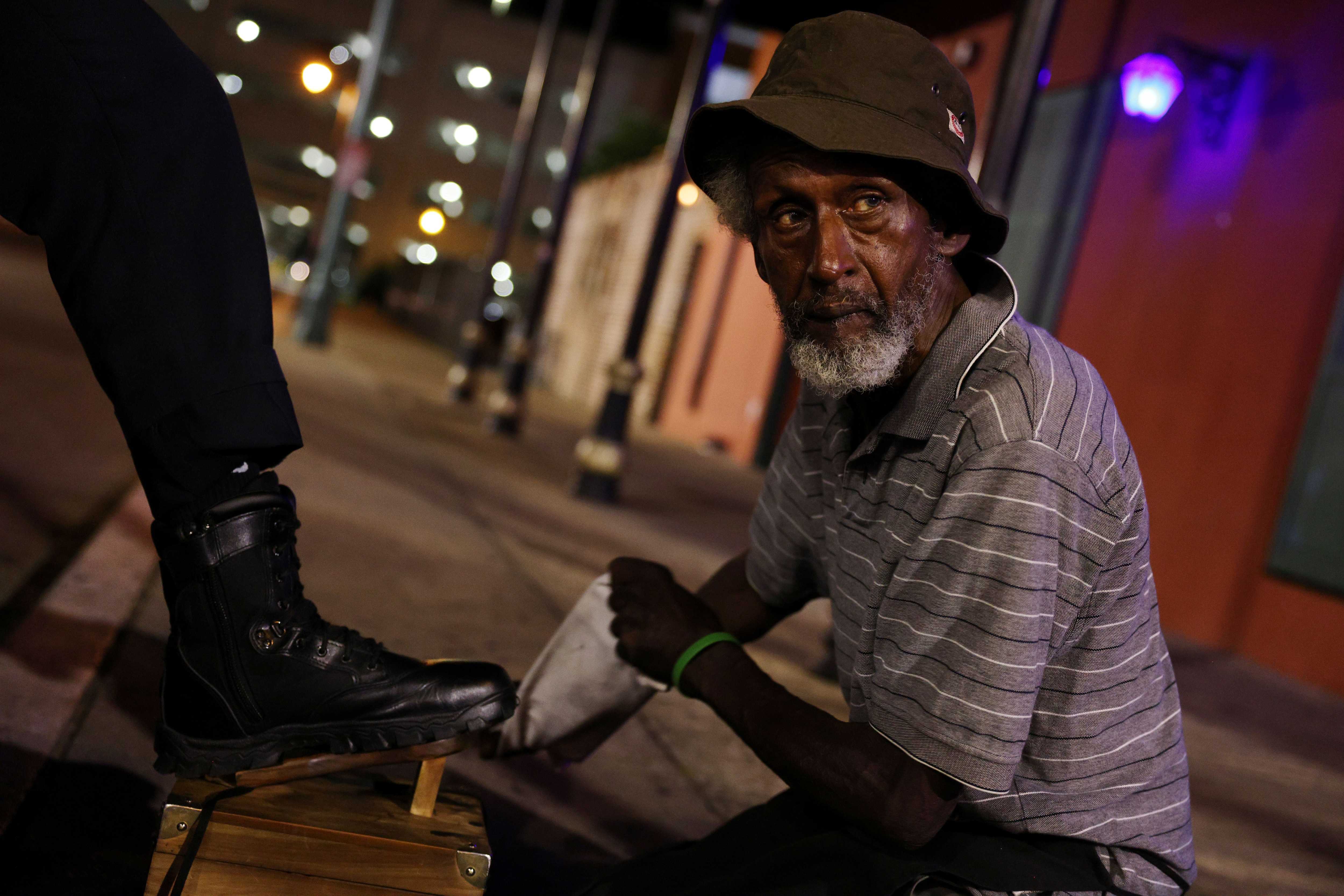 B.B. King, Stevie Wonder, Kobe: Meet Beale Street's shoeshine man to the stars
MEMPHIS — You see a lot of strange things on Beale Street. But seeing a man shining a police officer's boots on Beale Street was different.
The man's name was Don Bickerson and his focus was almost unshakeable.
I asked him if he had time to talk. He said, "You gon' have to pay me. I'm famous."
I asked him how much.
He said, "10?"
I said, "10!? Goddamn!"
He said, "I'm famous."
Then he rattled off his credentials.
He'd shined everyone's shoes. B.B. King. Stevie Wonder. Shaq and Kobe. Charles Barkley.
He worked magic, he told me.
"I'm the one could bring color back to shoes," he said. "It was a man had some pink shoes on. I mixed red and black and stirred it up and made it a deep pink. But I made a hundred dollars off him."
This was his life's work.
"I started when I was 14," he said. "And now I'm 70 years old."
He explained to me how he got started. His mother had kicked him out of the house.
"For being unruly," he said.
He learned the trade at International Port.
"And I been doing it ever since," he said.
I wondered what made him stick with it for 56 years.
"Didn't have no money, I had to survive and I don't steal," he said.
There's honor in it.
"I been at these shoes for a long time," he said.
He had a stroke about 15 years ago, by his count. He couldn't use his right hand. He figured out how to work anyway.
"A fireman told me, 'You can do it,'" he said. "And I did."
There's pride in it.
He said, "I like for people to look good."
Before I left, he had one question for me: "Now where's my money?"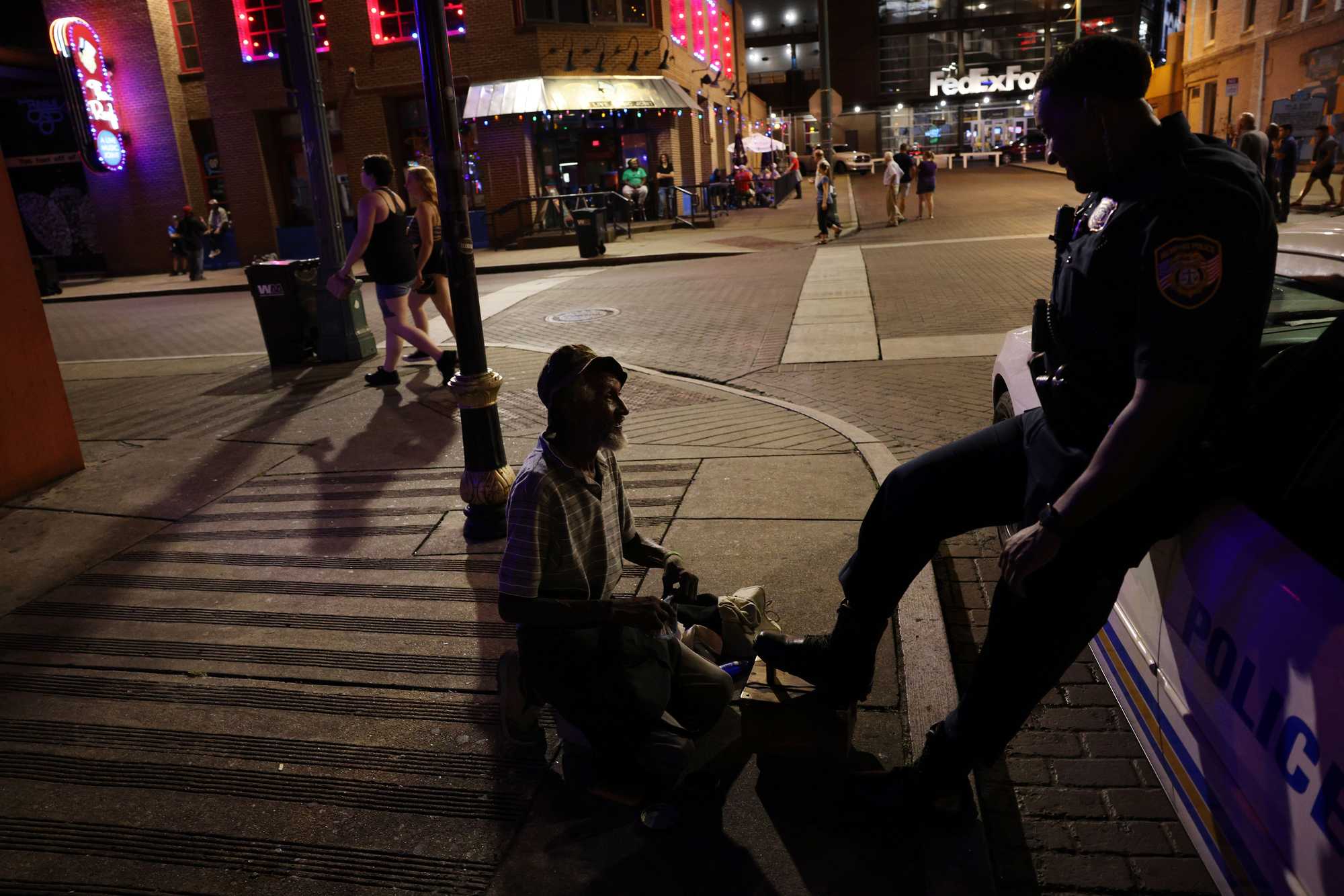 Join the discussion: Comment on this story.
Credits
Reporters:

Julian Benbow, Diti Kohli, Hanna Krueger, Emma Platoff, Annalisa Quinn, Jenna Russell, Mark Shanahan, Lissandra Villa Huerta

Photographers:

Erin Clark, Pat Greenhouse, Jessica Rinaldi, and Craig F. Walker

Editor:

Francis Storrs

Managing editor:

Stacey Myers

Photo editors:

William Greene and Leanne Burden Seidel

Video editor:

Anush Elbakyan

Digital editor:

Christina Prignano

Design:

Ryan Huddle

Development:

John Hancock

Copy editors:

Carrie Simonelli, Michael Bailey, Marie Piard, and Ashlee Korlach

Homepage strategy:

Leah Becerra

Audience engagement:

Lauren Booker, Heather Ciras, Sadie Layher, Maddie Mortell, and Devin Smith

Newsletter:

LaDonna LaGuerre

Quality assurance:

Nalini Dokula

Additional research:

Chelsea Henderson and Jeremiah Manion
© 2022 Boston Globe Media Partners, LLC