I wanted an Italian beef because of 'The Bear.' At Johnnie's, it was glorious.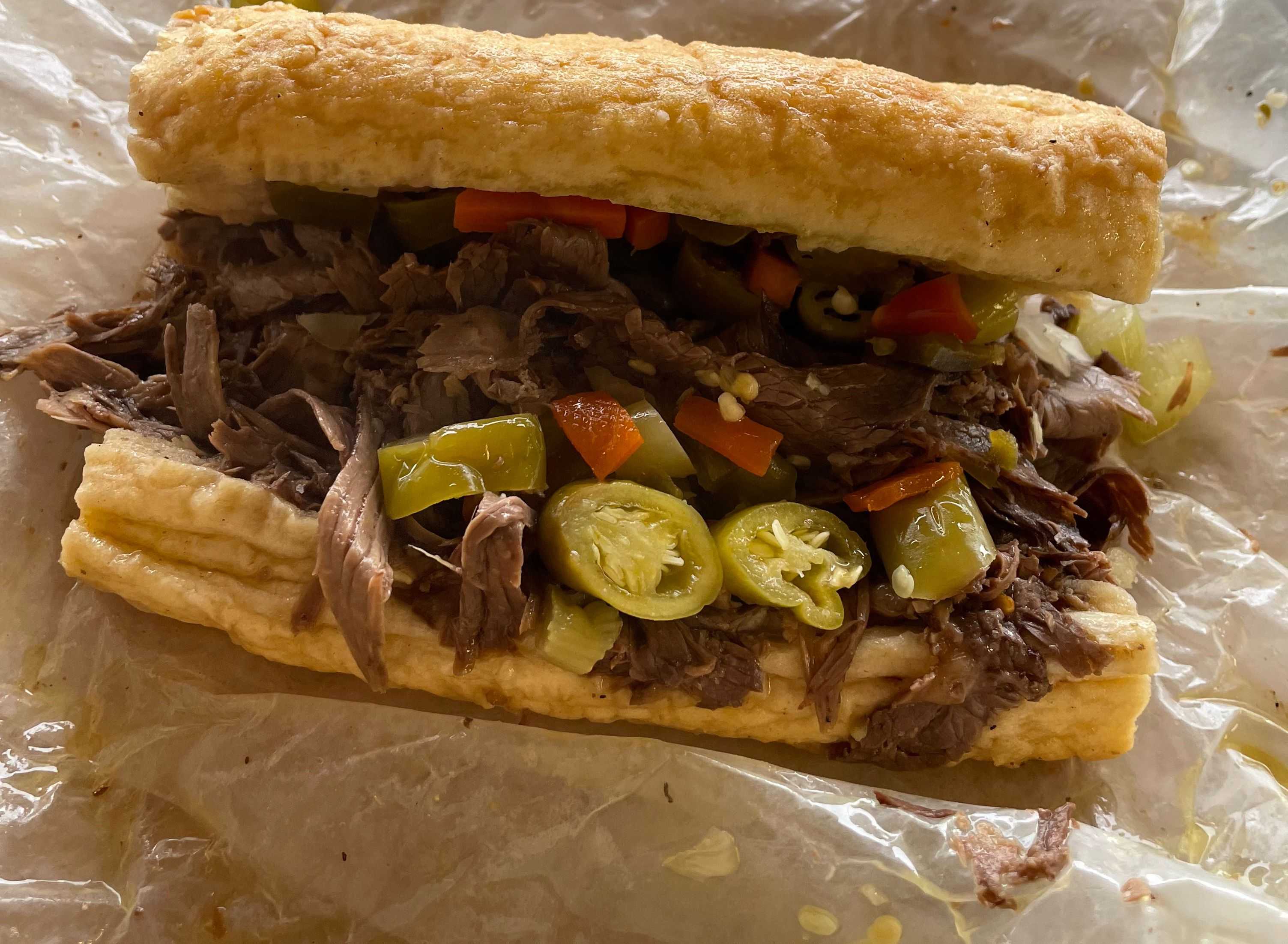 ELMWOOD PARK, Ill. — On a stormy Sunday afternoon so dark it looked like night, I stopped for the holiest of Windy City foods: Italian beef, hot and dipped.
It was glorious.
Johnnie's Beef, a dingy, single-counter spot happily stuck in the 1960s, cooked up my order in 30 seconds and charged me $7.14 for a sandwich, no sides. (I immediately regretted not ordering shaved ice, lemonade, or fries, reportedly large enough for two people to share.) No more than 6 inches long, the beef came wrapped in two squares of translucent paper so thin that the juices leaked right through them, onto the paper bag below. Its bun was the best kind of mushy; the beef, supple; the giardiniera, just spicy enough for a kick.
Even as a Chicagoland native, I knew little about the sloppiest sandwich in America, the inspiration behind the buzzy Hulu series "The Bear" and the subject of decades of Midwestern admiration. But the beef has a habit of courting fans quickly.
By the time I'd finished mine, I'd found myself a convert.
Join the discussion: Comment on this story.
Credits
Reporters:

Julian Benbow, Diti Kohli, Hanna Krueger, Emma Platoff, Annalisa Quinn, Jenna Russell, Mark Shanahan, Lissandra Villa Huerta

Photographers:

Erin Clark, Pat Greenhouse, Jessica Rinaldi, and Craig F. Walker

Editor:

Francis Storrs

Managing editor:

Stacey Myers

Photo editors:

William Greene and Leanne Burden Seidel

Video editor:

Anush Elbakyan

Digital editor:

Christina Prignano

Design:

Ryan Huddle

Development:

John Hancock

Copy editors:

Carrie Simonelli, Michael Bailey, Marie Piard, and Ashlee Korlach

Homepage strategy:

Leah Becerra

Audience engagement:

Lauren Booker, Heather Ciras, Sadie Layher, Maddie Mortell, and Devin Smith

Newsletter:

LaDonna LaGuerre

Quality assurance:

Nalini Dokula

Additional research:

Chelsea Henderson and Jeremiah Manion
© 2022 Boston Globe Media Partners, LLC