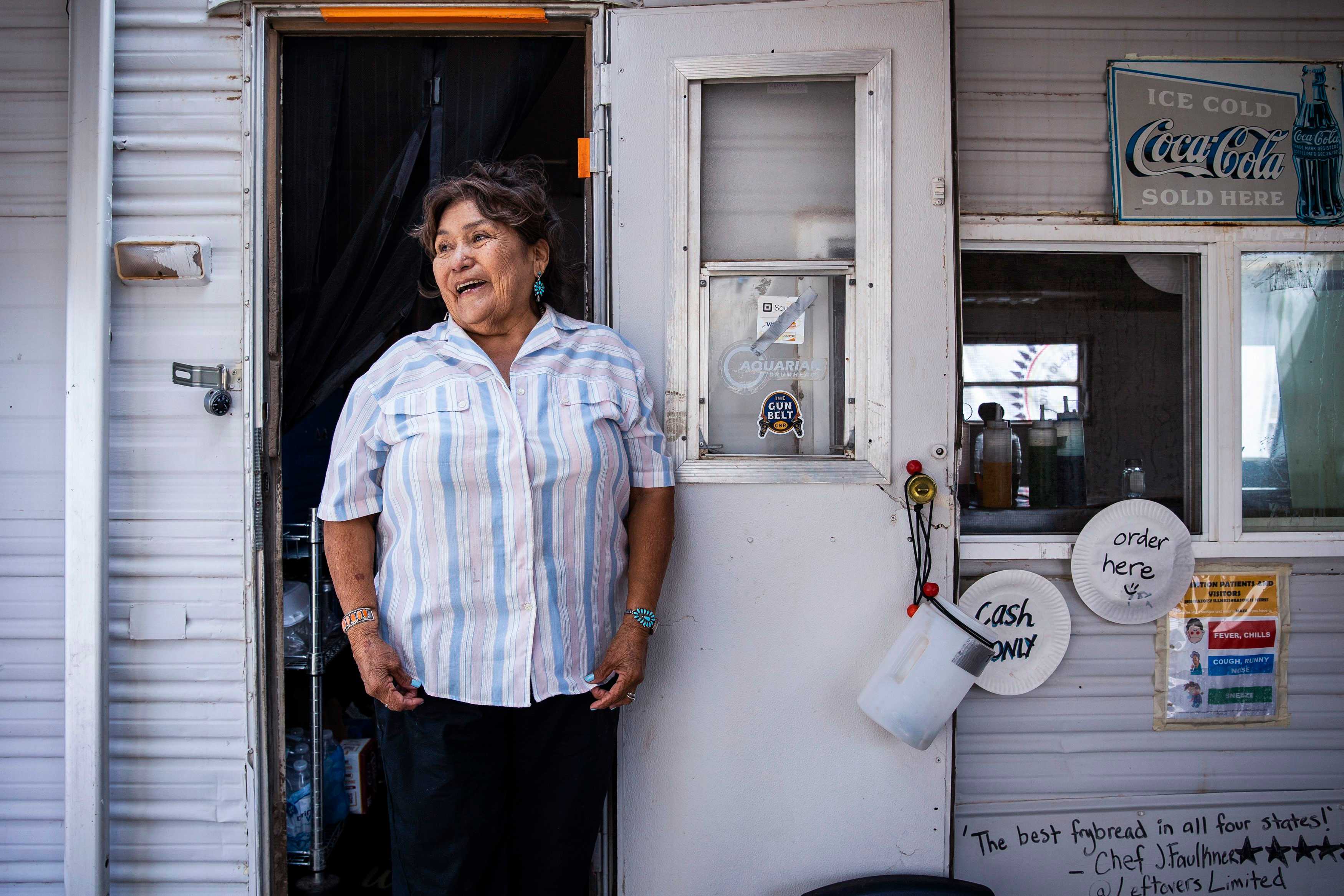 Los Angeles team
Nov. 2, 2022
At Four Corners USA, Daisy Kady and her fry bread are national treasures
FOUR CORNERS MONUMENT, N.M. side — "I'm not fast anymore," warned Daisy Kady through the window of the truck where she sells fry bread. Kady thinks she recently turned 80, although she was born at home and her parents didn't have a calendar, so she can't be sure.
She learned to make Navajo fry bread from her mother in the 1940s, and hasn't changed much: She makes a ball of dough, fries it in hot oil until it puffs up, and then coats it with cinnamon sugar or honey. Parked outside of Four Corners Monument, the place where Utah, Arizona, New Mexico, and Colorado meet, she sells pieces for $7 each.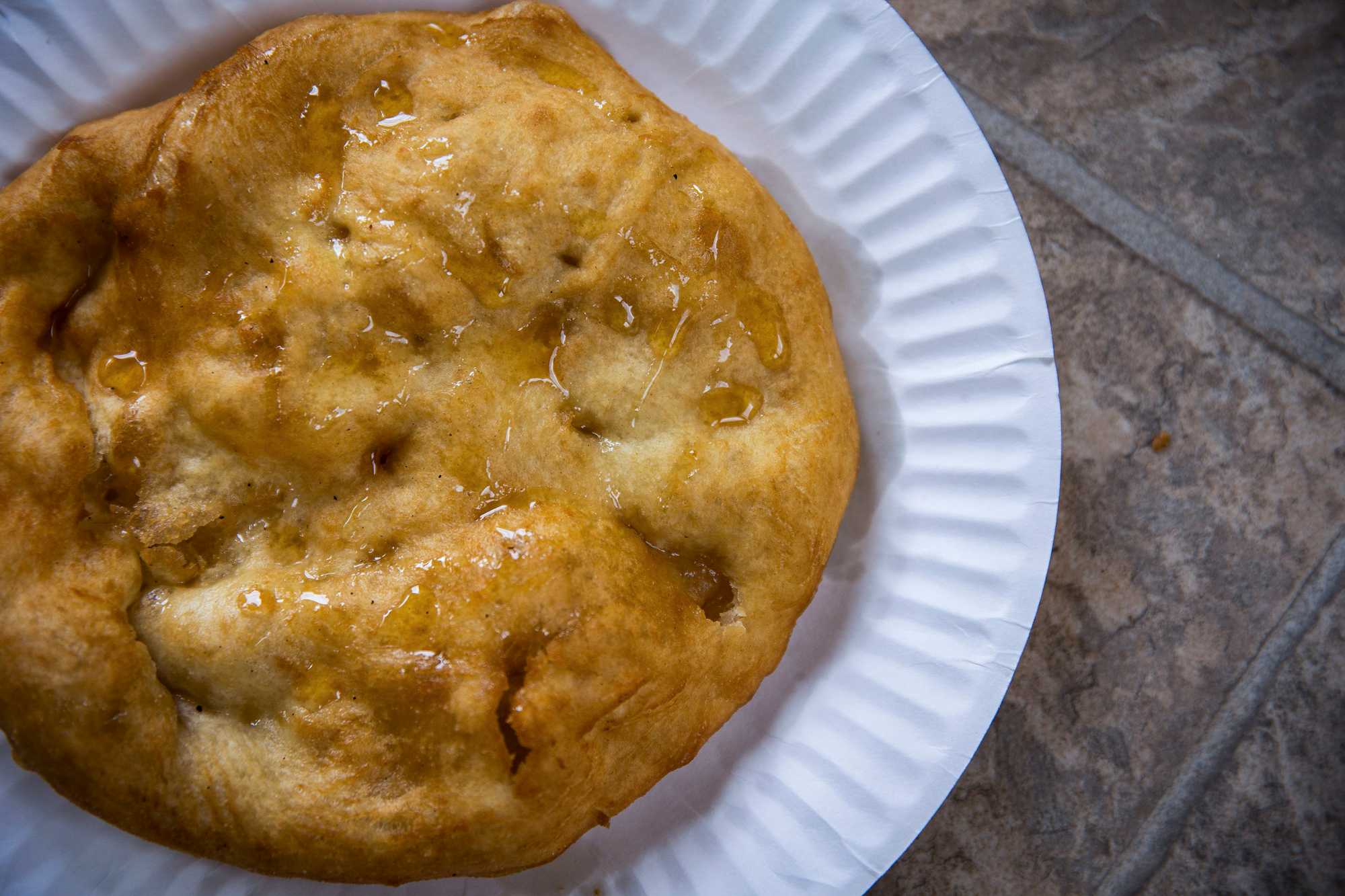 Celebrities occasionally come by — Al Roker did a bit where he reported the weather from each of the four states — but her biggest regret is never meeting Elvis. "We didn't travel in those days. We'd see him in movies," she said. "My classmates would try to climb the screen."
Kady's grandchildren — she has 12 — named the truck Grandma's Frybread. All of them know how to make it, she said, "even the boys."
Kady's parents didn't speak English at home, but she learned it when she was sent to a boarding school, where teachers punished students caught speaking Navajo. So now, she pushes her grandchildren to learn Navajo. "I told them to know two languages, their own and English."
She doesn't know how long she'll keep doing this — the truck's stairs are hard on her knees, "I just do this because the doctor said if I sit around I'll end up in a wheelchair." But she does know the secret to fry bread: entering into the right frame of mind. "You just gotta be calm and put love into it. If you're mad and doing it wrong, it won't come out right."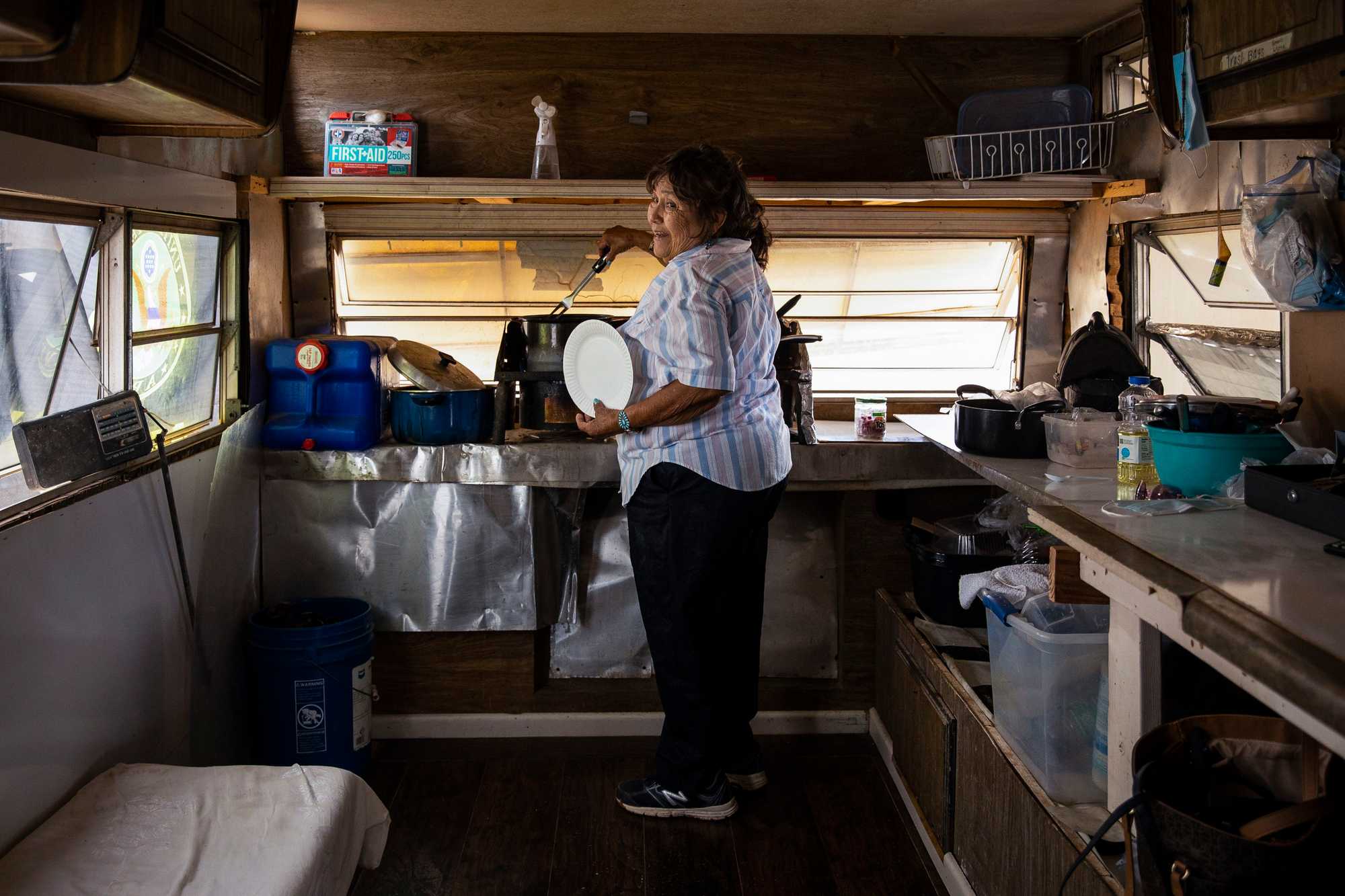 Join the discussion: Comment on this story.
Credits
Reporters:

Julian Benbow, Diti Kohli, Hanna Krueger, Emma Platoff, Annalisa Quinn, Jenna Russell, Mark Shanahan, Lissandra Villa Huerta

Photographers:

Erin Clark, Pat Greenhouse, Jessica Rinaldi, and Craig F. Walker

Editor:

Francis Storrs

Managing editor:

Stacey Myers

Photo editors:

William Greene and Leanne Burden Seidel

Video editor:

Anush Elbakyan

Digital editor:

Christina Prignano

Design:

Ryan Huddle

Development:

John Hancock

Copy editors:

Carrie Simonelli, Michael Bailey, Marie Piard, and Ashlee Korlach

Homepage strategy:

Leah Becerra

Audience engagement:

Lauren Booker, Heather Ciras, Sadie Layher, Maddie Mortell, and Devin Smith

Newsletter:

LaDonna LaGuerre

Quality assurance:

Nalini Dokula

Additional research:

Chelsea Henderson and Jeremiah Manion
© 2022 Boston Globe Media Partners, LLC