'I just close my eyes and type': The power of Cozy Dorton's prayer army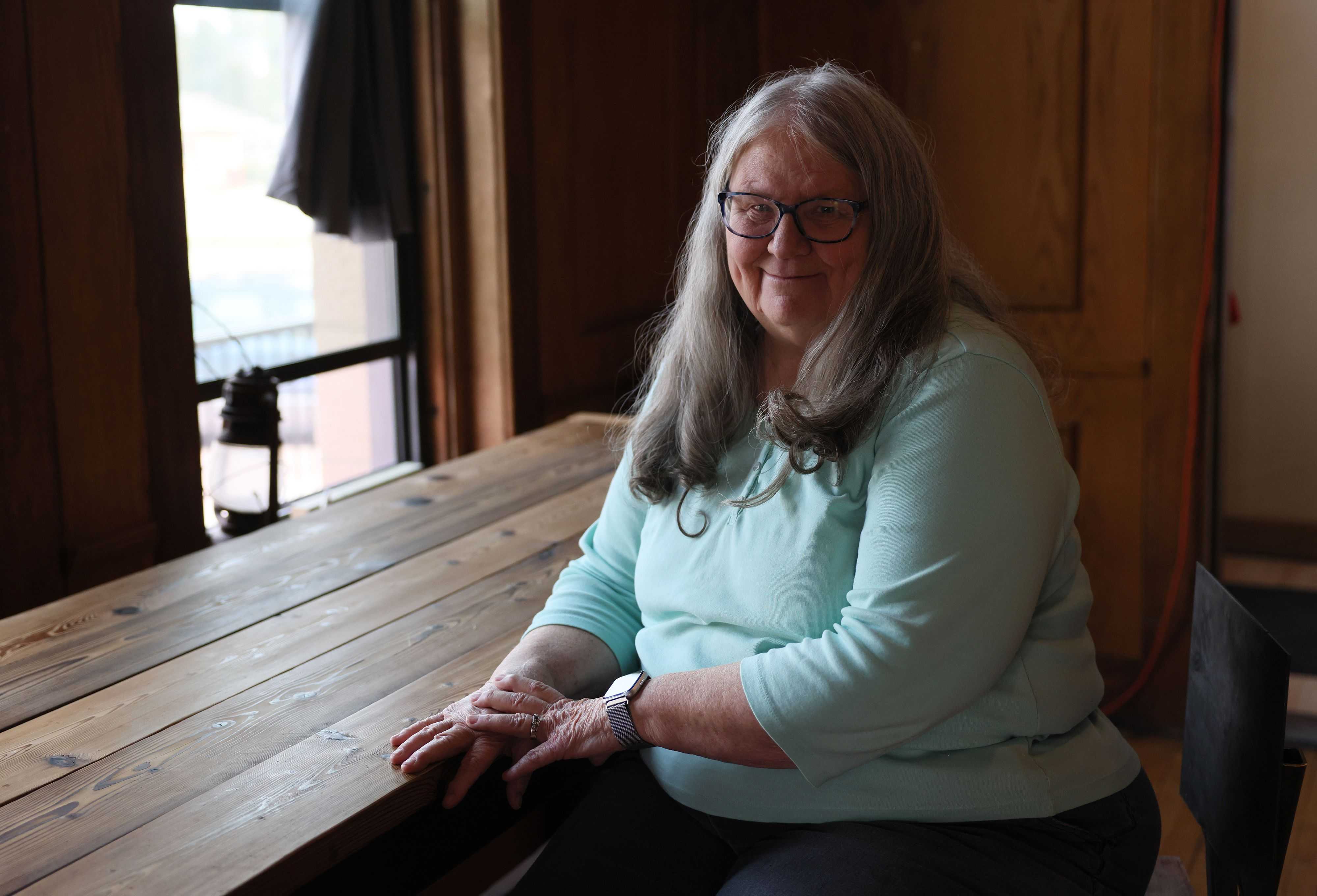 CUSTER, S.D. — Cozy Dorton keeps a running list as she zigzags through her days — on paper, in text messages, or scrawled on the palm of her hand — of people she comes across who need praying for.
Dorton, a retired grade-school teacher, has lived for 51 years in this Black Hills town of 1,900, known for its autumn bison roundup. Her days are still busy, even hectic, at 74: meeting friends for coffee, playing piano at church, volunteering with a grassroots political action group on issues including health care and the environment. But every night, she makes time for a quiet act of faith, in the form of an e-mail sent to 65 volunteers.
The subject line is always the same: "Prayer".
Dorton leads the prayer team at her Lutheran church, a small army of believers who rely on her to direct their devotion where it is most needed. Her nightly e-mail tells them who has asked for prayers, and sometimes why — unless she is asked to keep the details confidential.
Perched before her laptop for the nightly ritual, Dorton feels herself disappear, as she becomes a conduit for some greater good. "I just close my eyes and type," she said.
"Heavenly Father we ask you to be with Heather," she typed one night in mid-September. "So many things on her mind and heart . . . we join her in prayer for this trip, that it yields the information the doctor desires."
Many of those seeking prayers are sick. Some have lost jobs or loved ones; others may be struggling to regain their mental health. The goal is not to pray for a specific outcome, but to ask God to give strength to those who are suffering.
"Of course there are outcomes people want," said Dorton, sipping a root beer float at an ice cream shop housed in a historic former bank in downtown Custer. "But it isn't our business to know where this goes. This is our heart, and we're putting it on the altar. . . . After that, whatever happens, happens."
The parceling out of prayers — each request fulfilled a tiny stitch of human connection — builds a kind of invisible fabric in places like this, a spiritual infrastructure knitting people together.
Some volunteers jot down Dorton's nightly roster in a prayer journal. Others list prayers on index cards and stash them in a box. If the task sometimes feels heavy, it also offers solace, in a world where sorrow can be overwhelming, Dorton said.
That people are willing to ask for help — whatever it might cost them to be vulnerable, and confess their burdens — is all the proof she needs that the praying matters.
"We pray so they know they're not alone," she said.
Join the discussion: Comment on this story.
Credits
Reporters:

Julian Benbow, Diti Kohli, Hanna Krueger, Emma Platoff, Annalisa Quinn, Jenna Russell, Mark Shanahan, Lissandra Villa Huerta

Photographers:

Erin Clark, Pat Greenhouse, Jessica Rinaldi, and Craig F. Walker

Editor:

Francis Storrs

Managing editor:

Stacey Myers

Photo editors:

William Greene and Leanne Burden Seidel

Video editor:

Anush Elbakyan

Digital editor:

Christina Prignano

Design:

Ryan Huddle

Development:

John Hancock

Copy editors:

Carrie Simonelli, Michael Bailey, Marie Piard, and Ashlee Korlach

Homepage strategy:

Leah Becerra

Audience engagement:

Lauren Booker, Heather Ciras, Sadie Layher, Maddie Mortell, and Devin Smith

Newsletter:

LaDonna LaGuerre

Quality assurance:

Nalini Dokula

Additional research:

Chelsea Henderson and Jeremiah Manion
© 2022 Boston Globe Media Partners, LLC