Los Angeles team
Oct. 30, 2022
For a Texas mural artist, a window in an unexpected spot opened up new options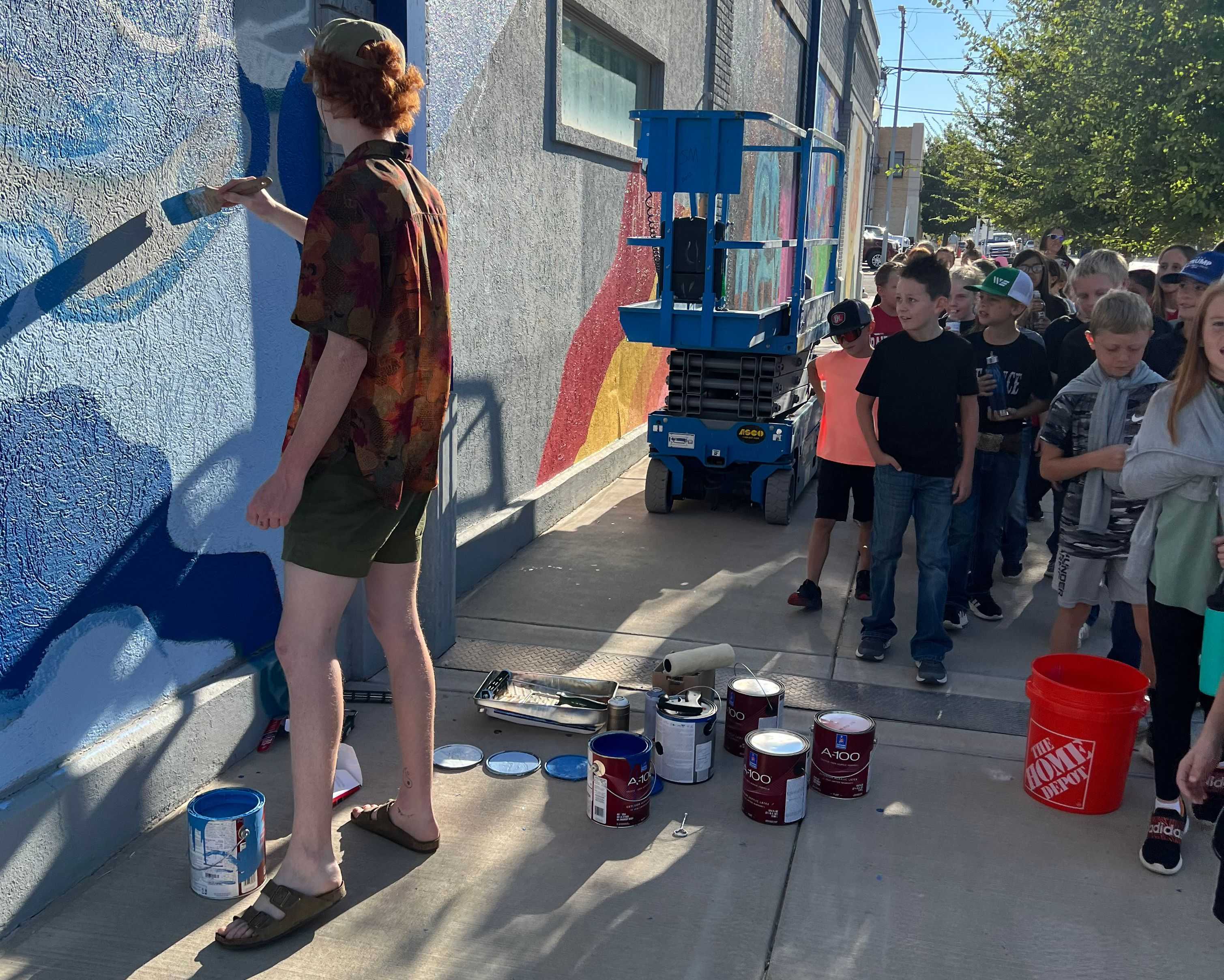 AMARILLO, Texas — Tommy Lee was staring at an 18-by-12-foot expanse of wall in downtown Amarillo, pondering the unexpected window smack in the middle of it. The artist was set to start painting a mural the following week but this wasn't the space they'd have picked if given the choice. That window wasn't part of the plan.
Even though Lee recently had their first big art show, the planning for this particular work of art had been a little nerve-wracking. The city's HOODOO Mural Festival, a public art and music festival, was set for the first of October, and it was going to be Lee's mural debut. "I'm still new to the [art] community and people don't really know my name yet," they said.
Lee is a lifelong resident of Amarillo, and the efforts to fill blank spaces with art matter a lot to them, especially in the context of Texas' conservative and often exclusionary politics. "It's kind of scary being an openly gay, nonbinary person who's an artist, who's expressive, who's nontraditional, you know?" Lee said. "Just trying to be myself in a place like this, it has been scary."
Lee's plan is to leave Amarillo to finish their degree, but also to one day return.
"[S]eeing expression from other print artists and other just creatives in general, it helps me feel like I have a community here. And honestly, it's what's helping me stay in Amarillo," they said. "I know there is that much potential here, and I would love to be part of the community that really pioneers the growth of Amarillo."
But first, there was a new mural design to dream up — one that turned an unexpected canvas, window and all, into an opportunity.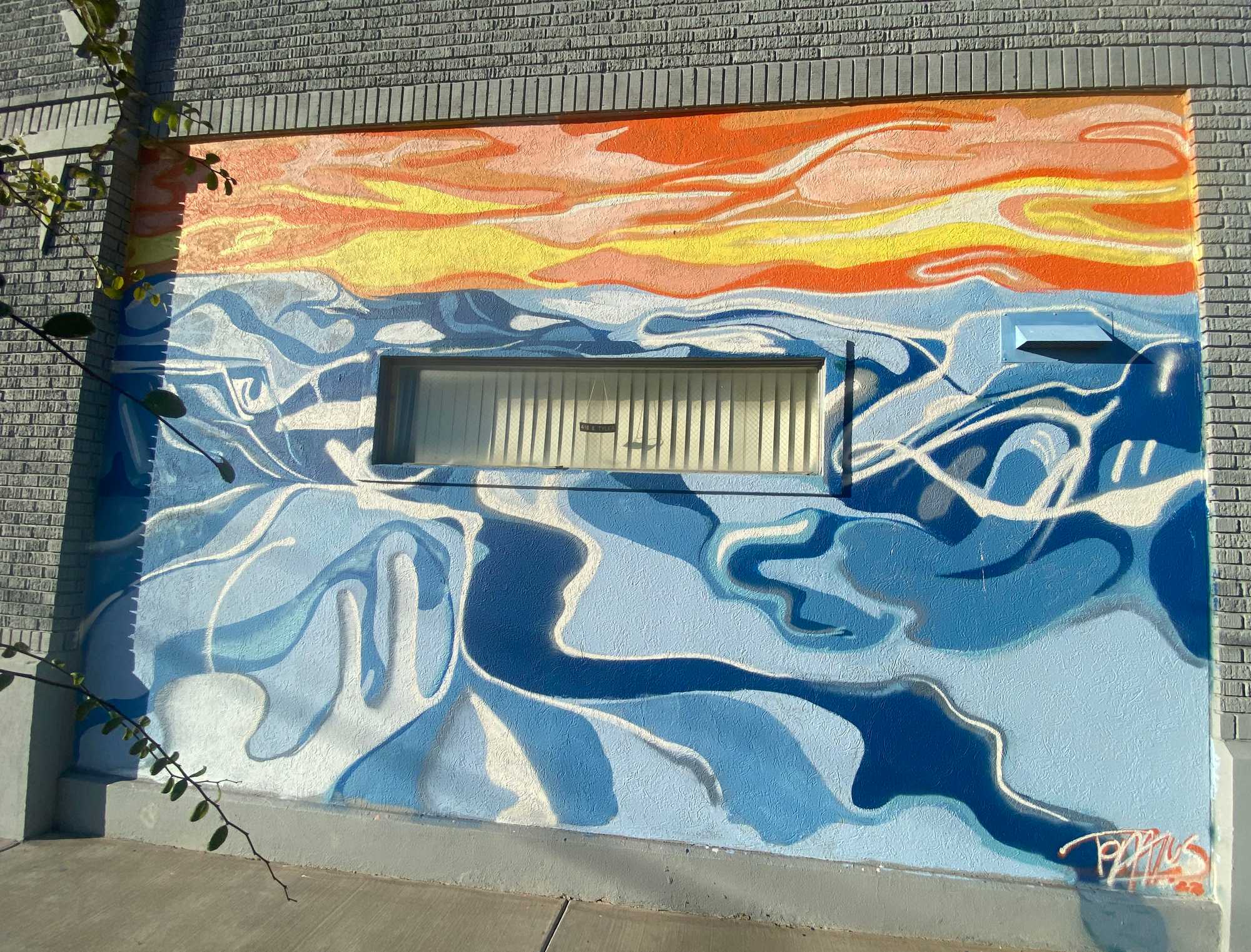 Join the discussion: Comment on this story.
Credits
Reporters:

Julian Benbow, Diti Kohli, Hanna Krueger, Emma Platoff, Annalisa Quinn, Jenna Russell, Mark Shanahan, Lissandra Villa Huerta

Photographers:

Erin Clark, Pat Greenhouse, Jessica Rinaldi, and Craig F. Walker

Editor:

Francis Storrs

Managing editor:

Stacey Myers

Photo editors:

William Greene and Leanne Burden Seidel

Video editor:

Anush Elbakyan

Digital editor:

Christina Prignano

Design:

Ryan Huddle

Development:

John Hancock

Copy editors:

Carrie Simonelli, Michael Bailey, Marie Piard, and Ashlee Korlach

Homepage strategy:

Leah Becerra

Audience engagement:

Lauren Booker, Heather Ciras, Sadie Layher, Maddie Mortell, and Devin Smith

Newsletter:

LaDonna LaGuerre

Quality assurance:

Nalini Dokula

Additional research:

Chelsea Henderson and Jeremiah Manion
© 2022 Boston Globe Media Partners, LLC