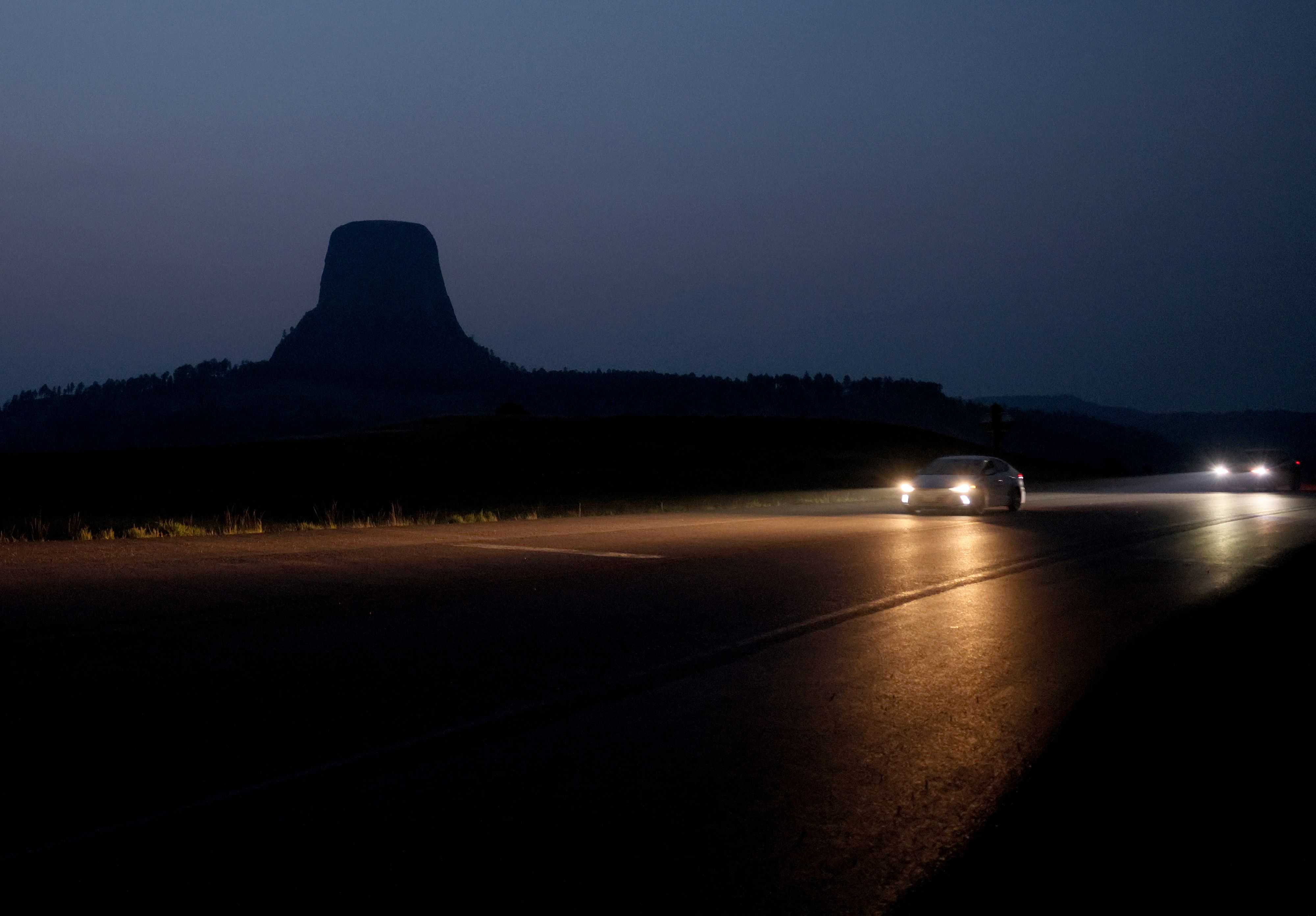 Seattle team
Oct. 27, 2022
A close encounter with the mountain from 'Close Encounters'
DEVILS TOWER, Wyo. — Every day, as tourists pack the campground, gift shop, and cafe sprawled around the entrance to this 867-foot-tall national monument, Eric Rogers invites them to come back at night for the movie.
"What movie?" the customers inevitably ask. To which Rogers gives his stock reply: "What movie do you think?"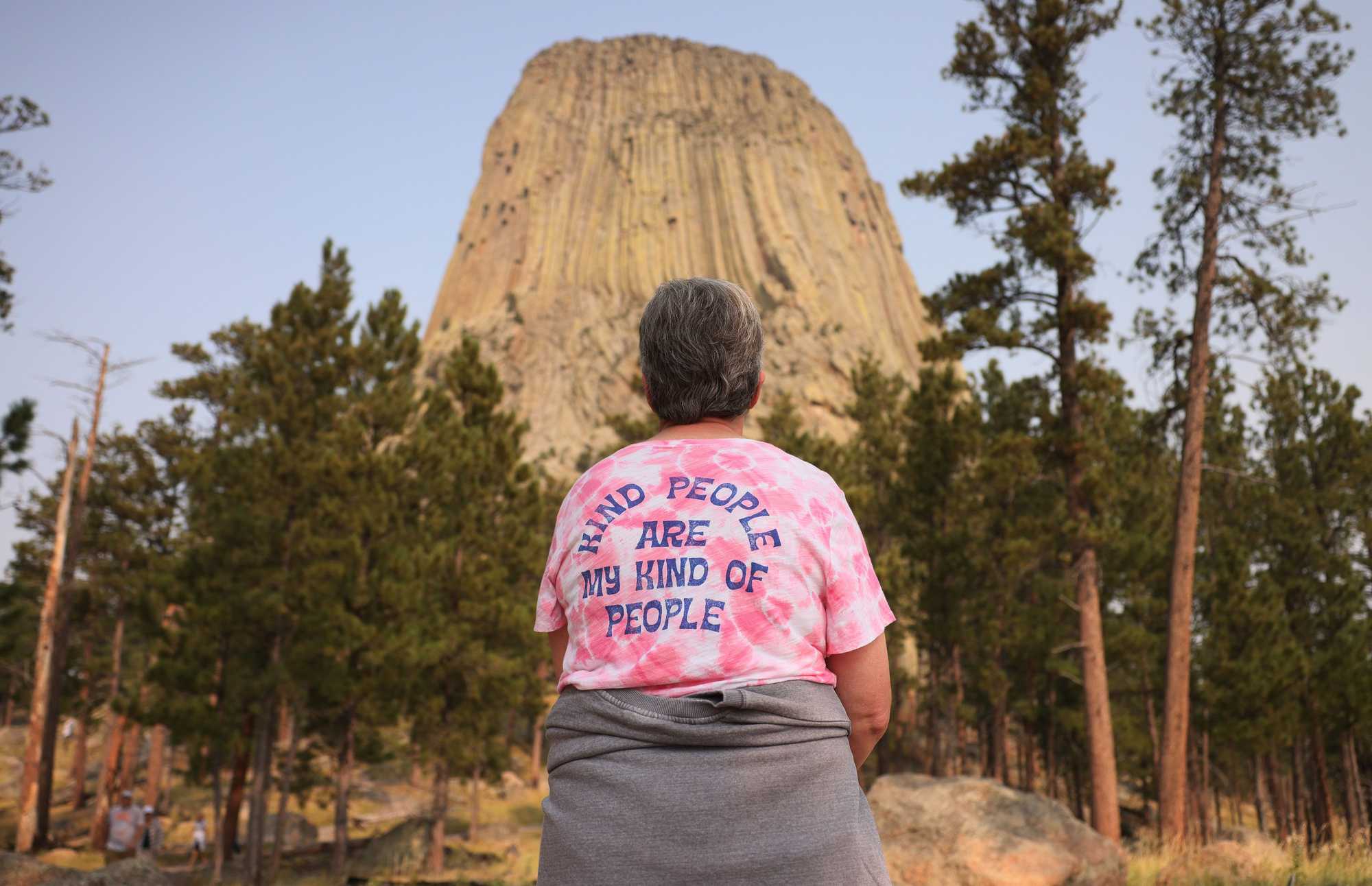 The movie is "Close Encounters of the Third Kind," Steven Spielberg's 1977 sci-fi classic filmed here, on the land where the Devils Tower KOA campground now stands. Every summer night since 1986, as long as the weather permits, the campground has shown the film on a screen in a grassy field out back, with the real Devils Tower looming in the sky behind it, a kind of perpetual homage to the cultural touchstone that brought new attention to this remote spot.
"Almost every single night, someone is out there watching," said Rogers, a genial jack-of-all-trades whose duties here include selling s'mores kits to campers and scooping ice cream for busloads of retirees.
In the movie, Devils Tower appears in visions to a young Richard Dreyfuss, who plays an Indiana man unhinged by a UFO encounter. Eventually (after obsessively sculpting its shape out of mashed potatoes) he sets out to find the place and make contact with the aliens.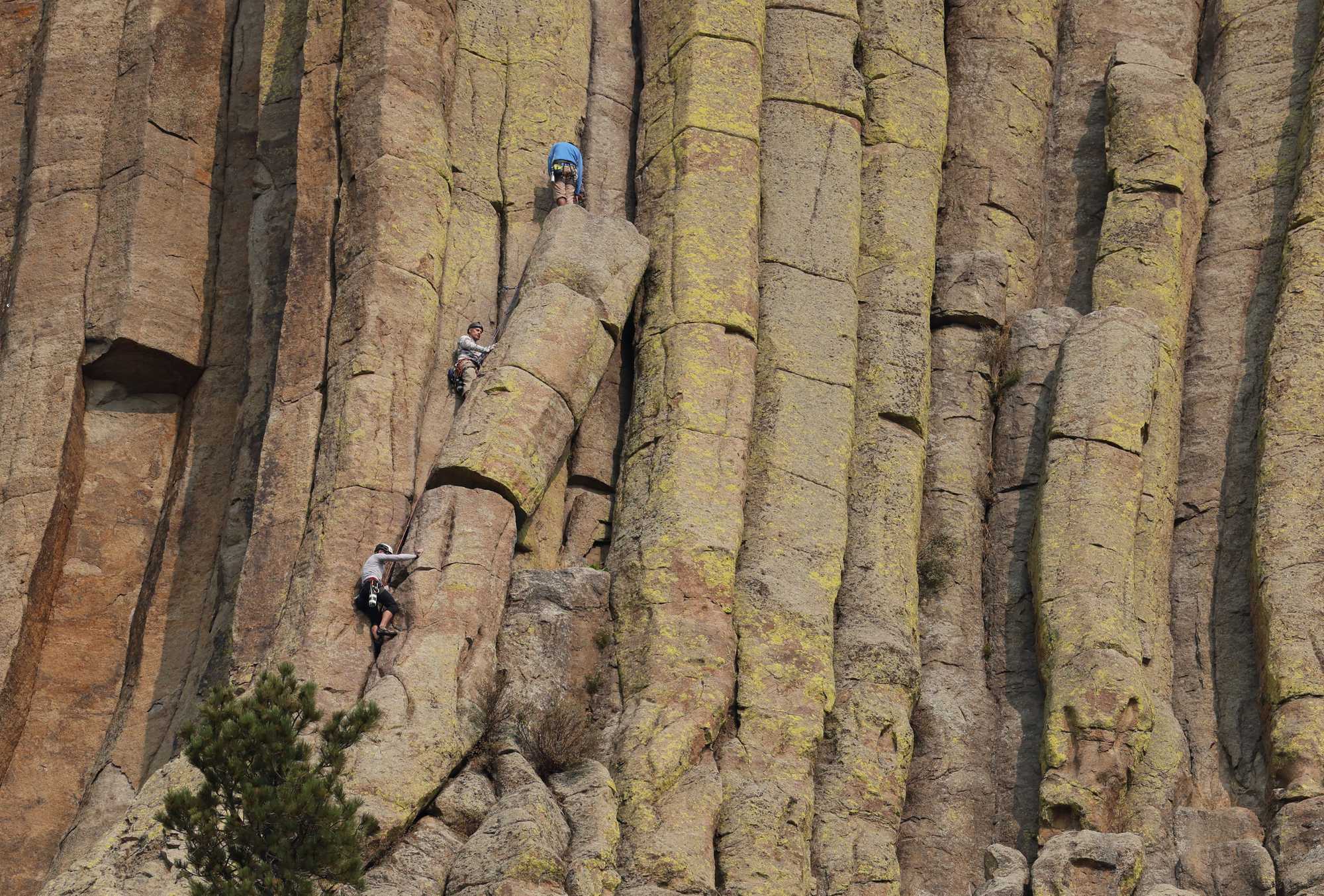 In real life, the massive rock formation is known for its striking, striated vertical profile, irresistible to rock climbers, and for its sacred standing among native tribes, who still tie traditional prayer bundles in the trees along its winding trails.
"Keeping your distance and not disturbing the bundles helps protect the prayers," a sign advises. "This also means no pictures, please. Instead, leave your camera off and take a deep breath. Think about someone you love."
The tower inspires wonder at nature: forged underground by molten magma millions of years ago, it was revealed by eons of erosion, as rivers slowly wore away the earth around it.
Back at the campground, where the store sells boxes of Milk Duds and Whoppers to moviegoers, Rogers said most visitors have seen or heard of "Close Encounters," and react with glee at news of the screening.
"I know, a little '70ish," one visitor from Texas wrote in an online review. "But my husband and I really enjoyed it."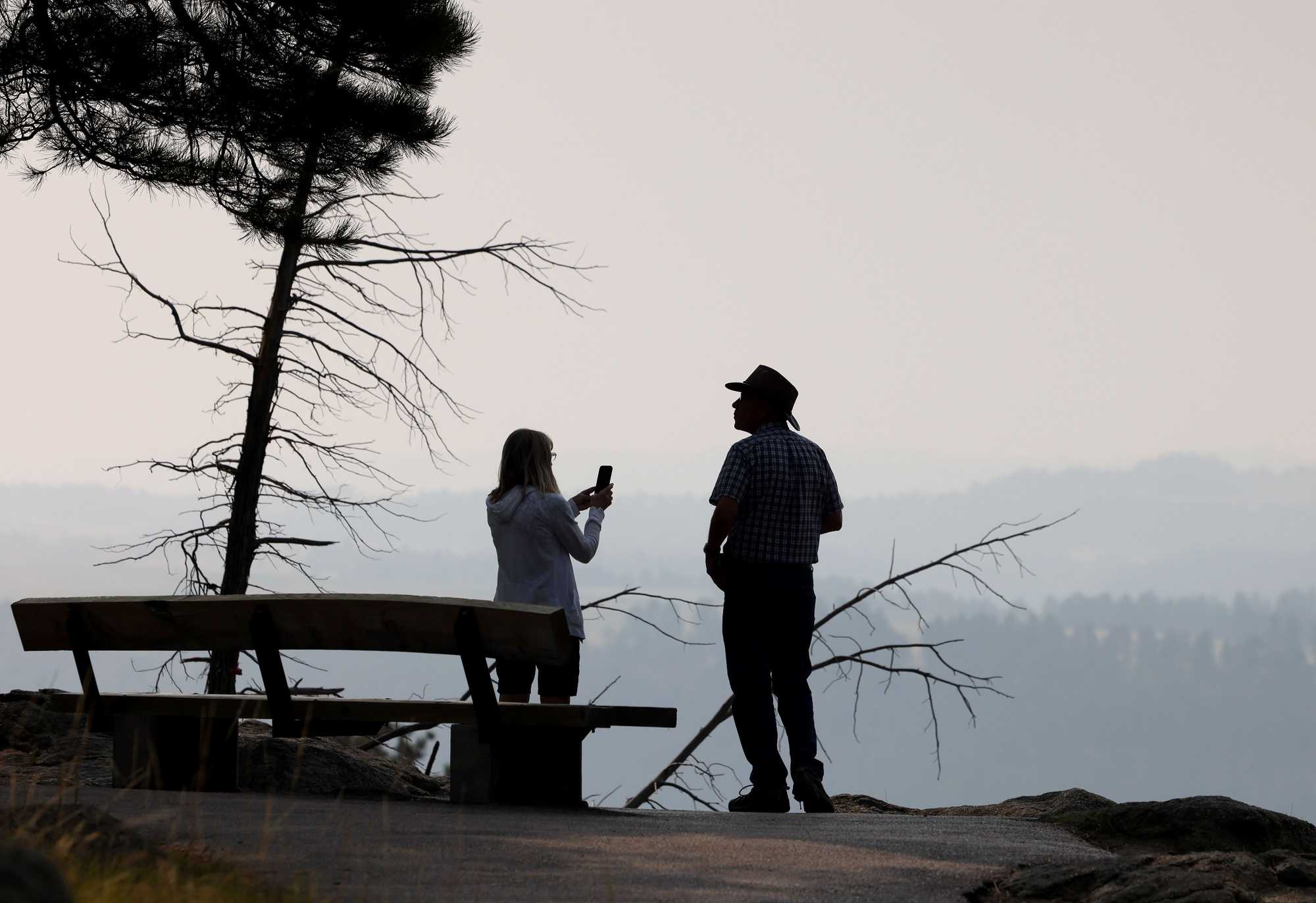 Credits
Reporters:

Julian Benbow, Diti Kohli, Hanna Krueger, Emma Platoff, Annalisa Quinn, Jenna Russell, Mark Shanahan, Lissandra Villa Huerta

Photographers:

Erin Clark, Pat Greenhouse, Jessica Rinaldi, and Craig F. Walker

Editor:

Francis Storrs

Managing editor:

Stacey Myers

Photo editors:

William Greene and Leanne Burden Seidel

Video editor:

Anush Elbakyan

Digital editor:

Christina Prignano

Design:

Ryan Huddle

Development:

John Hancock

Copy editors:

Carrie Simonelli, Michael Bailey, Marie Piard, and Ashlee Korlach

Homepage strategy:

Leah Becerra

Audience engagement:

Lauren Booker, Heather Ciras, Sadie Layher, Maddie Mortell, and Devin Smith

Newsletter:

LaDonna LaGuerre

Quality assurance:

Nalini Dokula

Additional research:

Chelsea Henderson and Jeremiah Manion
© 2022 Boston Globe Media Partners, LLC