Former New England Patriot Aaron Hernandez collided headfirst with an opposing player. Those types of hits can cause concussions and subconcussive injuries. (Jim Davis/Globe Staff)
Gladiator Aaron Hernandez & Football, Inc.
Part 6 of 6: CTE
A terrible thing
to waste
The series was reported by Sacha Pfeiffer, Beth Healy, Bob Hohler, Andrew Ryan, and editor Patricia Wen. Today's story was written by Pfeiffer.
In life, Aaron Hernandez weighed a muscular 240 pounds.
In death, the most important part of his body was 3½ pounds.
That was the approximate weight of the former New England Patriots player's brain, which was removed by a Boston coroner soon after Hernandez hanged himself in prison on April 19, 2017. It was then quietly transported to a laboratory about 25 miles north of the city.
To avoid public attention, the brain was brought into Dr. Ann McKee's research lab through an underground tunnel system. Only three people there knew whose brain was being carefully cut into slices, stained with a special protein-detecting dye, and scrutinized under a microscope.
The results of their examination raised a painful question about America's most popular sport: Is football fundamentally dangerous?
The violent life and death of Aaron Hernandez has become a case study in that emotionally charged debate, which has resurfaced repeatedly in the long history of a physically punishing game whose players are often compared to gladiators. Like those ancient fighters, football players have a troubling history of dying young, sometimes even on the playing field.

In November 2017, seven months after Hernandez died, Boston University made an explosive announcement. McKee revealed that Hernandez had died with the worst case of chronic traumatic encephalopathy ever seen in someone so young. He was 27 when he took his life.
CTE, a progressive degenerative condition, is believed to be caused by only one thing: repeated hits to the head. In other words, the kind of physical trauma that football players routinely endure. Diagnosing the disease requires removing the brain and analyzing its tissue, so it can only be confirmed after death.
Hernandez's brain "has been one of the most significant contributions to our work," said McKee, a neuropathologist who heads Boston University's CTE Center, which has studied the brains of more than 330 dead football players. "In every place that we looked, it was classic CTE."
Subscribe to the
Gladiator podcast
Listen to the entire six-part series.
Episode 6: Beauty & Violence
Parts of his brain had become shrunken. Others were unusually enlarged. Some areas had "micro-bleeds." Some had accumulated a protein called tau commonly found in Alzheimer's patients. On a CTE severity scale of one to four, Hernandez's brain was classified as Stage 3. Previously, McKee hadn't seen so much damage in anyone younger than 46 — almost two decades older.
Before that revelation, Hernandez had drawn tabloid fascination for his extraordinary athletic ability, celebrity lifestyle, and, later, his lurid fall from grace. But McKee's discovery raised the prospect that Hernandez's ultimate legacy might be his damaged brain. It was evidence that football's brutality may have consequences not just for NFL retirees, but active players in their 20s and perhaps younger.
Her diagnosis also introduced a controversial possibility: that Aaron Hernandez had committed suicide in part because he had a severe neurological injury — a brain so scarred by recurring head trauma that it could help explain his troubling behavior, possibly including his criminal acts.

Whether Hernandez's dramatic unraveling was connected to CTE remains one of the great mysteries of his life. And it may be unanswerable: While alive, Hernandez displayed hallmark symptoms of the disease, including poor judgment, lack of impulse control, anger, and paranoia, but there were other powerful forces at play that could have influenced his behavior.
He was a habitual pot smoker with a history of substance abuse. He ingested the dangerous drug K2 within 30 hours of his suicide, a short-enough span that it may have impaired his thinking as he prepared to hang himself. The psychological effects of other factors are even harder to assess, such as his conflicted sexuality and the long-term impact of the abuse, sexual and physical, he suffered as a child.
It's also difficult to gauge whether Hernandez's CTE symptoms worsened as he aged, since he had a record of violent acts from the time he arrived at the University of Florida as a 17-year-old to the moment he took his life a decade later.
And it's by no means clear that CTE can lead to homicidal acts. Among the dozens of former NFL players who have been diagnosed with CTE, only Hernandez and one other — Kansas City Chiefs linebacker Jovan Belcher, who murdered his girlfriend before taking his own life — are known to have killed someone else in addition to themselves.

Scientists "don't have a satisfying method of saying [if a certain behavior stemmed] from CTE, or was partially from CTE and partially from something else," said Dr. Vernon Williams, a sports neurologist at Cedars-Sinai Kerlan-Jobe Institute in Los Angeles who has reviewed pathology slides of Hernandez's brain shared publicly by BU.
"Aberrant behavior could be present because of a number of potential factors, one of them being CTE," Williams added, "but I don't know a way of teasing that out in retrospect after death."
Part of the problem is that, because CTE cannot be diagnosed until the victim dies, it's difficult to track its symptoms in real time. Researchers are trying to develop a way to diagnose CTE during life, maybe with a brain scan or blood test, because the stakes are high for countless young athletes who may be developing the disease from football and other contact sports.
For now, any assessment of Hernandez's CTE must be based on reconstruction, an uncertain exercise right down to the number of brain injuries he suffered.
From the time he began playing tackle football at age 8, Aaron Hernandez was exposed to the risk of repeated head trauma. He had two documented concussions, one in high school and another during his three seasons with the Patriots. But he undoubtedly took other punishing hits to the head that were never recorded.

Case in point: One autographed game photo of Hernandez shows him slamming headfirst into an opposing player, the force of the collision sending his Patriots helmet airborne. Those types of hits can cause not only concussions, but also subconcussive impacts, which don't cause immediate concussion symptoms but can, cumulatively, still do long-term harm.
McKee said the damage found in Hernandez's brain is the type caused by repetitive head trauma, and could have had a powerful effect on his brain.
"In any individual, we can't take the pathology and explain the behavior," McKee said at her press conference. "But we can say collectively, in our collective experience, that individuals with CTE, and CTE of this severity, have difficulty with impulse control, decision-making, inhibition of impulses or aggression, often emotional volatility, and rage behaviors."
Most of those words describe Hernandez. Headaches and memory loss can also be symptoms of CTE, and Hernandez complained of both.
"You know I have no memory," he said in a January 2015 phone call from Suffolk County Jail to his fiancee, Shayanna Jenkins. "You know my memory's cooked."

In a Globe interview, one of Hernandez's attorneys, Jose Baez, said Hernandez experienced migraines while he was in prison. He also said Hernandez suffered from memory lapses, as well as episodes of paranoia and depression. Suicidal behavior is also associated with CTE.
McKee declined to speak with the Globe for this series, saying through a BU spokeswoman that she no longer does interviews about the high-profile case. "The only thing she won't talk about," said Maria Pantages Ober, "is Aaron Hernandez."
But another brain specialist, Dr. Sam Gandy, of Mount Sinai Hospital in New York, unhesitatingly drew a link between Hernandez's injured brain and his conduct.
Gandy, an expert on head trauma, reviewed the scans made public by BU and described Hernandez's brain as "ravaged" by CTE.
The damage was so extreme, Gandy told the Globe, that some connection between it and Hernandez's actions is undeniable: "It's impossible for me to look at the severity of CTE and Mr. Hernandez's brain and not think that that had a profound effect on his behavior."
In a New York Times op-ed, two law professors went even further.
"We now know there was substantial evidence that Mr. Hernandez should not have been convicted of first-degree murder," wrote J. Amy Dillard of the University of Baltimore and Lisa A. Tucker of Drexel University. "Given the conclusive diagnosis of Stage 3 CTE, it is likely that a lifetime of playing football — not Mr. Hernandez's will — was to blame."
But the public is deeply divided over whether CTE may in part explain Hernandez's actions. Some scoff at the notion that he was driven to criminality by wounds he suffered on the field, calling him a thug and worse.
Others are torn, including one of Hernandez's courtroom adversaries.
Doug Sheff, an attorney for Ursula Ward, mother of the man Hernandez was convicted of murdering, Odin Lloyd, said he initially struggled to understand why Hernandez killed himself. After Hernandez's CTE diagnosis, Sheff wondered: "Maybe brain injury is part of the answer."
"Absolutely nothing excuses Aaron Hernandez's behavior. It's egregious. It's horrific. It's inexcusable. It's evil," added Sheff, who on Ward's behalf privately settled a wrongful-death lawsuit with Hernandez's estate. "But there are more than one type of evil in the world, and brain injury is one of them."
"Sanctioned savagery"
Professional football is the most popular — and profitable — spectator sport in the United States, bringing in an estimated $14 billion in annual revenue, much of that from television contracts. Nine of the 10 most-watched TV broadcasts in US history were Super Bowls, four of them involving the Patriots and each attracting more than 100 million viewers.
The next generation of NFL players is developing now. Although overall participation in high school football has declined by about 5 percent over the last decade, in part because of head injury concerns, more than a million high schoolers played football in 2017, according to JAMA Pediatrics.

Football enthusiasts say the game can do immeasurable good by teaching young people discipline, teamwork and the value of hard work. Football coaches can become mentors who help marginal students stay in school, while football scholarships are a gateway to college, especially for people of modest means — like the Hernandez family.
But Americans have always had mixed feelings about loving a sport that leaves so many of its players injured, some of them permanently.
Thomas B. Morgan, writing in a 1959 Esquire magazine piece, called football "sanctioned savagery" and, in 1965, "a continuation of war by other means." James Michener, in his 1976 book "Sports in America," dubbed it "the American form of violence."
Michener also made this damning remark: Despite the sport's history of serious injuries, "there is no cry to end football, nor will there be, because every society decides what it is willing to pay for its entertainment."
For more than a century, players have often used their heads as weapons, wielding them as battering rams against opponents. In the late 1800s and early 1900s, when football was primarily a college game, on-field fatalities were common.

In an early foreshadowing of controversies to come, a Boston College priest warned in 1898 about the risks of football. He did so following the death of 17-year-old Robert Coveney of Dorchester, who suffered a spinal cord injury during a game and died after surgery.
At Coveney's funeral, the priest "expressed a strong doubt whether or not the public acts wisely in lending encouragement to a game fraught with dangers to human life," according to a Globe story from the time.
From roughly 1900 through 1905, at least 45 players died while playing, often from broken necks or skull fractures. In 1905 alone, 18 people lost their lives on the gridiron, causing public outcry and prompting some colleges, including Columbia and Northwestern, to drop their teams.
That drew the notice of President Teddy Roosevelt, an avid outdoorsman who believed that modern society was making men soft and that football could toughen them up. Determined to preserve the game, Roosevelt held a White House football summit and invited top officials from several elite colleges.
That gathering led to rule changes meant to make the game safer, such as the introduction of the forward pass, which broke up the large scrums of players who used to cluster around the ball and try to flatten their rivals. In addition, so-called mass momentum plays like the flying wedge, which involved a line of advancing players mowing down a single opponent, were forbidden.
Gradually, football leagues began fining players who made especially dangerous hits. They also adopted better equipment, trading flimsy leather helmets for sturdy plastic ones. Whether those changes ultimately saved lives is a matter of dispute. A helmeted head, after all, makes for a better battering ram.
From 1931 through 2017, at least 1,052 deaths have been traced directly to football, typically because of spinal cord or traumatic brain injuries, according to the National Center for Catastrophic Sport Injury Research. That includes every level of play, from youth to professional.
Dr. Robert Stern, a BU neuroscientist who is a colleague of Dr. McKee, says modern-day padded helmets may prevent sudden-death injuries, but they allow players to endure countless blows that can collectively become a death sentence.
"We are sanctioning an activity, loving an activity, that involves those players' brains being rattled back and forth," Stern said, "and whether or not it leads to CTE in a ton of cases or a small fraction, it ain't good for you."
Many former players have reached that same conclusion. In courthouses nationwide, hundreds of them have filed lawsuits claiming their neurological health has been irreparably harmed by years of head-to-head collisions. Suits have also been filed by families of players who killed themselves after complaining of memory loss, confusion, and other dementia-like symptoms.
The NFL has agreed to pay a billion dollars to settle such claims, and the NCAA has reached a $75 million settlement. Helmet manufacturers such as Riddell and Schutt Sports are also defending themselves against suits that claim their products offer inadequate protection.
Aaron Hernandez's family is among those litigants. Last year his fiancee and daughter sued the NFL, alleging that it failed to protect him from the dangers of concussions; that suit is pending.
Recently, the NFL changed its rules to better safeguard players. In March, for example, the league made it a penalty for a player to lower his head to initiate contact with his helmet.
Yet the NFL's evolution on the subject of concussions has been slow. Some would say glacial. The league didn't even publicly acknowledge a link between football and CTE until March 2016. That's even though the NFL's Retirement Board ruled in 1999 that Mike Webster of the Pittsburgh Steelers was "totally and permanently" disabled due to head injuries from football. After he died at age 50 in 2002, Webster became the first football player diagnosed with CTE.
"Despite knowing the medicine, the NFL denied, denied, denied the serious consequences of concussions and subconcussions," said Kenneth Kolpan, a Boston lawyer who has sued Hernandez's estate on behalf of the family of Daniel de Abreu.
While Hernandez was acquitted in 2017 of murdering de Abreu and Safiro Furtado in Boston, there was powerful evidence that he was at the scene and played a role in their deaths.
"This research has been there for them since the 1940s," Kolpan added, referring to a 1941 study showing that brain damage can occur after a head injury even in cases where there is no formal diagnosis of concussion. As early as 1928, before CTE had an official name, the condition was called "punch drunk syndrome" to describe the mental confusion of some boxers.
Said Kolpan: "For the NFL to deny it until recently is to deny the science."

Luke Kuechly (#59) of the Carolina Panthers left the field after suffering a concussion in a game in 2016. (Grant Halverson/Getty Images)

New York Giants quarterback Eli Manning signaled to the sidelines after bleeding from a head injury in a 2010 game. (Shannon Stapleton /Reuters)

Blaine Gabbert (#7) of the Tennessee Titans struck the ground and suffered a concussion during a game this fall. (Wesley Hitt/Getty Images)

David Bruton (#30) of the Denver Broncos was taken out of the game after a reported concussion in the winter of 2014. (Doug Pensinger/Getty Images)

Earlier this year, medical staff examined Andrew Sendejo (#34) of the Minnesota Vikings and ruled him out for play due to a concussion. (Adam Bettcher/Getty Images)
But to some football fans the debate about brain injuries is part of a larger effort to delegitimize the game.
"Inside Pop Warner," the digital magazine of the youth football program, recently published an essay titled "In Defense of Football," arguing that "today youth football is met with a fervent and coordinated movement to eliminate the sport." The essay said critics rely on faulty science. The same issue featured an advertisement for a product called Brain Armor, described as a "vegan liquid concentrate" specially formulated to protect young people's brains.
Similarly, the head football coach at the University of North Carolina, Larry Fedora, said in July that the sport is "under attack" by safety advocates, and he questioned the connection between football and CTE.
"I fear that the game will be pushed so far to one extreme that you won't recognize the game 10 years from now," he said. "And I do believe that if it gets to that point, that our country goes down, too."
Yet even some NFL players — despite the windfall of money and celebrity that often comes with the job — have decided the risk of devastating injuries is simply too great.
Seattle Seahawks linebacker Joshua Perry, 24, said he would retire from the league this year after suffering his sixth diagnosed concussion. In August, 30-year-old tight end Julius Thomas, who played most recently for the Miami Dolphins, announced he was retiring, too, to pursue a doctorate in psychology focusing on "the effects of contact sports on brain trauma."
And in March 2015, at age 24, San Francisco 49ers linebacker Chris Borland walked away from a nearly $3 million contract because he feared for his health.
"We don't need to be incredulous as to why people who've hit their head 10,000 times are suffering later in life," Borland told the Globe. "For the sake of the next generation, we can act now."
Like several other former NFL players, Borland has pledged to donate his brain to BU once he dies, the same academic center that examined Aaron Hernandez's brain — although in Hernandez's case Borland sees no simple answers.
"I don't think it's fair that the narrative is 'man plays football, man contracts a brain disease and therefore becomes a killer,' " Borland said. "I think it's far more complicated than that. But I do think it may have played a role."

Erasing Hernandez
What explains the downfall of Aaron Hernandez?
Was it because he would not — or could not — control his destructive ways?
This much is clear: His athletic gifts brought him dazzling wealth, but they were also a curse. His involvement in football exposed him to the risk of a serious brain disease at a young age. Even before that, the game insulated him from the typical consequences often faced by violence-prone young men, giving him little incentive to check his worst impulses.
Hernandez's coaches, sports agency, and others seemed to look the other way while he was falling apart in plain sight, especially in his final year as a New England Patriot.
At the same time, Hernandez's wealth gave him access to things that most men with a nose for trouble cannot afford, including expensive drugs, guns, and an armored car. That money also bought him an entourage of unsavory characters, as Hernandez put dubious people on his personal payroll.
As he sought on-field glory, they contributed to his self-destructive private life. And when he was gone, taking his notoriety with him, those who survived swiftly dropped out of view.
The markers of Hernandez's football legacy were also soon erased — by those who had benefited from his athletic prowess.
After his arrest, the Patriots removed his #81 jersey from its team store and let fans exchange their Hernandez shirts for ones with different players' names. At the University of Florida, officials ordered workers to saw out a football stadium "All-American" stone that had been inscribed with his name.

Hernandez's high school got rid of his award plaques. Pop Warner stripped him from a list of youth award recipients. Corporate sponsors dropped him, including Puma and CytoSport, the maker of Muscle Milk.
The NFL, New England Patriots, and University of Florida continue to avoid most questions about him.
And, despite the Hernandez fiasco, the Patriots continue to believe in their ability to shape football players with a rocky past.
In August, the Patriots signed another former University of Florida player, 22-year-old J.C. Jackson, whose checkered history — including an armed robbery acquittal and being grazed by a bullet during a shooting — led several other NFL teams to reject him.
And in September, the Patriots signed one of the most controversial players in the NFL, 27-year-old Josh Gordon, who has a history of drug-related suspensions and has struggled with substance abuse since middle school.
To Jeffrey Montez de Oca, founding director of the Center for Critical Sport Studies at the University of Colorado in Colorado Springs, the Hernandez story reflects all the potential and possibility of Big Football — and also its ugly underbelly.
His descent, Montez de Oca added, shows how individual players and their well-being are not a priority for the NFL. Hernandez, he said, became "the product of an institution that's highly exploitative of poor young men."
Yet no one did more to erase the legacy of Aaron Hernandez than Aaron Hernandez himself.
Not only did he take his own life, but he also lost most of his money. His suburban mansion was vacated and fell into "extreme disrepair," according to court documents. "The pipes had burst, the utilities were off, and mold had formed," and its property taxes and house insurance went unpaid, court records show.
Most tragically, along the path of his short life, Hernandez also lost his moral compass, leaving a trail of violence and victims in his wake.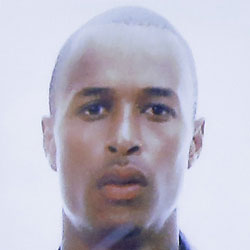 Safiro Furtado
Killed in 2012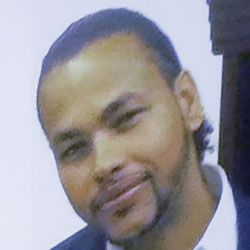 Daniel de Abreu
Killed in 2012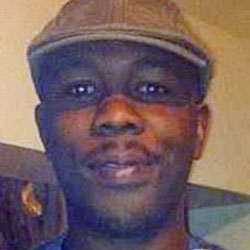 Odin Lloyd
Killed in 2013
His final words in several notes he wrote the day he died capture the last thoughts of the troubled 27-year-old, isolated as the end neared, dependent on a tiny group of people for support.
A few were to his lawyers, and included words of gratitude. Another was to his fiancee, Shayanna, whom he called his "soul-mate" and an "angel." It included a possible hint that his death may have been planned: "I told you what was coming indirectly!"
Another was to his then-4-year-old daughter, Avielle, whom he had repeatedly described as his main reason for living. Strange, rambling, mystical, and tender, it bore no resemblance to his hoodlum persona.
"Avi, Daddy will never leave you!" he wrote. "I'm entering to the timeless realm in which I can enter into any form at any time because everything that could happen or not happened I see all at once! Life is eternal — believe!!! Love, repent, and see me/yourself in everyone because that's what the truth is! I'll see you all in the heavens awaiting you all with the same love."
Spotlight reporter Sacha Pfeiffer can be reached at [email protected]. The Spotlight Team email is [email protected].