Brad Marchand and the art of the shorthanded goal
The Bruins' scrappy left wing has a knack for turning an opponent's power play into a disadvantage
Almost every time it happens, it demoralizes one team and boosts another. It makes players curse and slam their sticks on the ice.
In hockey, few plays change the game more than a shorthanded goal. Few players have mastered it like the Bruins' Brad Marchand.
When Marchand came into the NHL, he was undersized, underrated, and underappreciated. At 5 feet 9 inches and as a third-round draft pick, he was not expected to be a star player in a league built for those larger and more skilled.
Over the last decade, though, he has made the shorthanded goal – the ultimate underdog accomplishment – his signature. He is the Bruins' franchise leader in shorthanded goals, including his first NHL goal in 2010.
"It definitely lifts your own bench, but it takes the wind out of the sails of the other team," Bruins coach Bruce Cassidy said. "Teams that score a shorthanded goal, I bet they win a lot more than they lose."
The Bruins have certainly benefited from Marchand's shorthanded magic, the distillation of the on-ice aggression he's learned to channel toward winning puck battles and producing points.
Here is how he has become one of the best shorthanded attackers in hockey history:
✕
✕
✕
✕
✕
✕
✕
✕
✕
March 11, 2021, vs. New York Rangers
Vision
Marchand gets the assist on Patrice Bergeron's shorthanded goal
Marchand can turn apex predator when he goes one-on-one against a forward, which can be common in shorthanded situations. In this two-on-two break with Patrice Bergeron, Marchand notices that of the two Rangers back, one of them is right wing Pavel Buchnevich. Marchand switches with Bergeron, attacking the least-skilled defender on the ice.
Buchnevich is no match for Marchand. He stops in the high slot, completely flat-footed, a sitting duck. With Bergeron presenting as a one-timer option (stick raised, ready to shoot), Marchand keeps an eye to his left as he treats Buchnevich quite unfairly. At high speed, he tucks the puck between his skates, and outwaits a sliding Ranger while keeping an eye on Bergeron. He fits the pass through a sliver of a seam for a tap-in.
"Yeah, it was a fun one," Marchand said. "They don't happen very often. Just kind of got lucky catching a forward back there. But they're always fun to be part of when it goes your way."
✕
✕
✕
✕
✕
✕
✕
✕
✕
Feb. 9, 2019, vs. San Jose Sharks
Competitive fire
Marchand scores a shorthanded goal against Martin Jones
"When you play against the power play," Marchand said bluntly, "a lot of those guys are lazy defensively."
There was nothing lazy about what Erik Karlsson was doing in this clip. It was just Marchand in shark mode.
Against the Sharks, Marchand catches a flip pass outside the opposing blue line, sets it down and goes feeding frenzy on respected veteran Karlsson (who at the time was playing through a groin injury). Marchand gives Karlsson a stick-whack before deking and going five-hole on Martin Jones.
"I think he always had determination, so the determination made up for some of his stickhandling or ability to beat guys one-on-one, because he could put pucks in areas and outwill them to get it back," Cassidy said.
"He still does a lot of that, if you watch him. He'll put pucks in his feet, get lower, use his core strength and sort of find it, absorb part of the hit. He's got that great move where he puts the puck out front of them and as the defender goes to poke-check it, he whacks his stick away and goes around him, gets him off-balance. He still does that to a lot of guys, especially newer guys in the league.
"That's a move he's perfected."
Said Sharks broadcaster Bret Hedican over a replay: "Quick acceleration, impressive cutbacks, vision, hands, compete. Yeah, the Little Ball of Hate – you hate him because of plays like this."
✕
✕
✕
✕
✕
✕
✕
✕
✕
June 6, 2011, vs. Vancouver Canucks
Speed
Marchand's self-pass off the boards gives the Bruins a 3-0 lead
Marchand burst onto the scene in the Bruins' championship run in 2011. His speed was evident in this clip from Game 3 of the Stanley Cup Final, when he blew past all five Canucks on the ice.
In the neutral zone, Marchand snatches the puck from Daniel Sedin and punches it through the stick of Henrik Sedin, then heads toward three defenders – Alex Edler, Christian Erhoff, and Ryan Kesler. They scramble after Marchand, who slips through coverage with a self-pass off the right-wing boards and holds off Kesler in the slot with strength and edgework. The puck is rolling on its edge, but Marchand has created enough speed to roof it over Roberto Luongo after a simple shot fake.
"I love watching him play. I didn't like to play against him, I can tell you that," said Dan Lacroix, Marchand's former junior coach, who ran the Tampa Bay Lightning penalty kill for Guy Boucher in the 2011 Eastern Conference finals. Marchand and the Bruins beat them in Game 7.
✕
✕
✕
✕
✕
✕
✕
✕
✕
April 8, 2021, vs. Washington Capitals
Stickwork
Marchand scores a shorthanded goal against Ilya Samsonov, the 30th of his career
Marchand always keeps the defense guessing with his stickwork. In this example against the Capitals, he sells the pass to Patrice Bergeron, who has a step on Alex Ovechkin as he drives to the net.
Defenseman Justin Schultz slides because he thinks goalie Ilya Samsonov has the short side sealed in case Marchand shoots. But Marchand turns his skates and pulls the puck away from Schultz's reach. He fakes a shot for a brief moment, causing the goaltender to freeze and getting Ovechkin – an all-time great at scoring goals, but not an elite defender – to attempt a shot block.
Pointing his skates toward the other side of the goal, Marchand brings the puck to his backhand, and stuffs it upstairs as Samsonov flails in his crease.
✕
✕
✕
✕
✕
✕
✕
✕
✕
Sept. 29, 2016, Canada vs. Europe (2016 World Cup of Hockey final)
Finishing touch
Marchand scores a shorthanded goal to clinch the championship
Marchand rose to elite player status in Team Canada's win at the 2016 World Cup of Hockey. He found himself on a line with Sidney Crosby and Bruins pal Bergeron that went off for 12 goals and 25 points in six games. Marchand led the world-class tournament in goals (5-3–8).
In the opening game of the best-of-three final against Team Europe, Marchand was penalized for cross-checking 21 seconds in. The talk around him at the time, particularly in his native country: an undeniable talent, but a player who crossed the line too often.
Marchand's ability to strike with deadly accuracy, again and again, helped change the narrative. Naturally, he did his best work on the penalty kill. Late in the clinching game, with Europe on the power play, Marchand jumped off the bench and fired from between the hash marks with 44 seconds left, beating future teammate Jaroslav Halak.
It's hard to score shorthanded goals if you're not a sharpshooter.  In this clip, Marchand has to reach for the pass, but quickly loads up a shot that is so hard and so well-placed that Halak can barely react.
Marchand and the penalty kill, by the numbers
Marchand's 31 shorthanded goals are the most by any player since he entered the league in 2009 and a franchise record for the Bruins.
He has turned the tables on the Panthers, Flames, and Sabres three times each, and scored three shorthanded goals against James Reimer, the most against any one goaltender.
Once he got going, Marchand didn't stop. He has buried shorthanded goals every year of his career except for his first, and twice has scored five in a season, which led the league in 2013-14.
Marchand's shorthanded goals
Touch goals to see score, date, and goalie scored against.
Nov. 3, 2010
Jhonas Enroth
Nov. 24, 2010
Tomas Vokoun
Dec. 9, 2010
Rick DiPietro
March 31, 2011
James Reimer
Dec. 23, 2011
Jose Theodore
March 5, 2013
Braden Holtby
Dec. 12, 2013
Devan Dubnyk
Dec. 19, 2013
Ryan Miller
Dec. 27, 2013
Robin Lehner
Jan. 20, 2014
Jonathan Quick
March 18, 2014
Martin Brodeur
March 8, 2015
Jonas Gustavsson
Nov. 23, 2015
James Reimer
Feb. 13, 2016
Darcy Kuemper
Jan. 7, 2017
James Reimer
Jan. 14, 2017
Michal Neuvirth
Jan. 26, 2017
Matt Murray
Feb. 9, 2019
Jonathan Quick
Feb. 26, 2019
Martin Jones
March 31, 2019
Jimmy Howard
Feb. 25, 2020
David Rittich
Jan. 26, 2021
Tristan Jarry
April 6, 2021
Carter Hart
April 8, 2021
Ilya Samsonov
Scoring a shorthanded goal can be a game-changing play. Since 2009, teams have earned 74.4 percent of potential points in the standings when they score a goal on the penalty kill.
Boston is even better, garnering 80.9 percent of potential points when scoring shorthanded. The Bruins are one of 10 teams to earn at least 80 percent of potential points in games where they have scored a shorthanded goal.
When Marchand scores a shorthanded goal, the Bruins are 24-3-4, good for 83.9 percent of potential points.
Percentage of potential points when scoring a shorthanded goal
In addition to leading all active players in shorthanded goals, Marchand is also the most efficient player in the league when it comes to turning the penalty kill into an offensive win for his team.
Over the last 12 seasons, Marchand has been on ice for more than 1,292 penalty-kill minutes. In that time, the Bruins have scored 50 goals.
Among the 26 players who have been on ice for 30 or more goals on the penalty kill over that span, Marchand is better than them all with 3.87 team penalty-kill goals per 100 penalty-kill minutes.
No one else is even close.
Chicago center Jonathan Toews, the only other player with more than three team penalty-kill goals per 100 minutes, checks in at 3.09 goals per 100 minutes. Former Bruins captain Zdeno Chara, who has the most penalty-kill minutes over that span, is on ice for just 1.48 goals per 100 minutes.
Penalty kill scoring efficiency
In his own words
Expert opinions
We asked some hockey guys who would know about Marchand's skill set. Here's what they told us: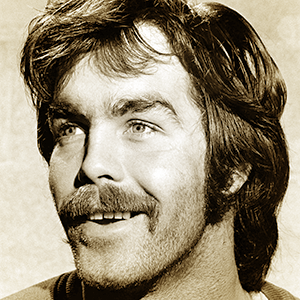 Derek Sanderson, one of the top penalty-killers in the game's history, on why Marchand is "as good as any forward today," and easily the top penalty killer:
He's always looking for offense. Always picking up a loose puck, turning chicken [expletive] into chicken salad. ... He ain't afraid of anybody."
✕
✕
✕
✕
✕
✕
✕
✕
✕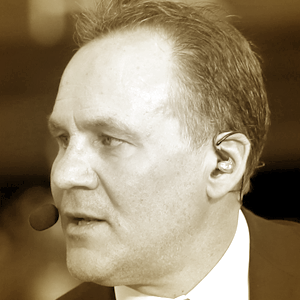 Bob Beers, a Bruins radio announcer and former power-play defenseman, on Marchand's penchant for abusing forwards on the penalty kill:
If you get a forward out there, he's going to abuse you. He's just so good. You get a forward trying to play D on him? Forget it. It's hard enough for a D to play D on him."
✕
✕
✕
✕
✕
✕
✕
✕
✕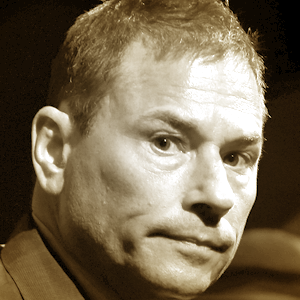 Bruins coach Bruce Cassidy, who first tutored Marchand in Providence, on whether Marchand was always good at the shorthanded game:
He was, because of his quickness and he has good hand-eye coordination. He could bat a lot of pucks out of the air. Good stick, anticipation. Has the quickness. He can get back in the play in a hurry. And he's a dog on a bone."
✕
✕
✕
✕
✕
✕
✕
✕
✕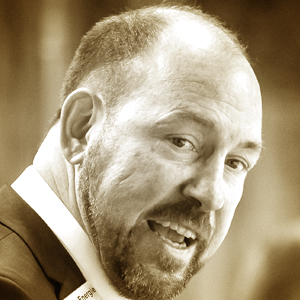 Dan Lacroix, Marchand's first Canadian major junior coach, on Marchand's confidence, even as a 16-year-old:
He was so young but so determined and so confident. You're not surprised to hear that, right? His game wasn't polished, but his compete level was off the charts. I remember conversations a little bit and leaving those meetings being like, 'Oh my God, this guy's got a knife through his teeth.' It's him against the world."
✕
✕
✕
✕
✕
✕
✕
✕
✕
Reporter

: Matt Porter

Editor

: Matt Pepin

Digital storytelling, design, and development

: John Hancock

Video

: Caitlin Healy

Video Director

: Anush Elbakyan

Audience engagement

: Katie McInerney

Copy editor

: John Carney

Quality assurance

: Meredith Stern
© Boston Globe Media Partners, LLC