The Boston Marathon course is known not so much by its mileage markers as by its landmarks. The Wellesley Scream Tunnel. Hell's Alley. Heartbreak Hill. The Haunted Mile.
But the most strategically significant is the Firehouse Turn, the abrupt right angle onto Commonwealth Avenue that's the gateway to the Newton hills where races traditionally are decided.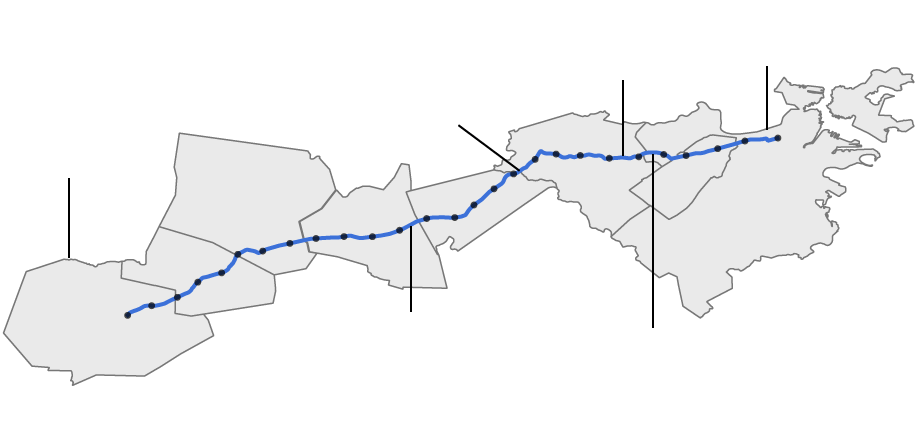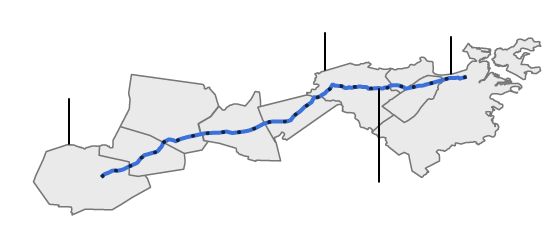 "The firehouse corner is as much a psychological turning point as it is physiological," says Amby Burfoot, the 1968 men's victor who made his major push there. "The course has been meandering to the northeast when suddenly with a 90-degree turn it heads due east for downtown Boston. The finish line! It's time to get serious."
For the everyday runner, the corner is both worrisome and welcoming.
"At that point, no one is looking for a hill to climb, but I have mostly upbeat feelings about that right turn," says Bennett Beach, who holds the record for most consecutive completed Boston races at 51 and counting. "It means that 17 miles are behind me and there's usually a large crowd there.
"Of course, I'd rather be turning right onto Hereford."
After the midway point has been passed at Wellesley Square, the race begins sorting itself out on Washington Street, first along the steep descent to Newton Lower Falls, then up across the Route 128 overpass (the de facto first Newton hill), then down again past the hospital and golf course and then onto the flat stretch before the first of the course's five right-hand turns.
For elite runners, the Firehouse Turn presents a choice: Go or don't go.
If the leader already is 50 yards in the clear, busting a move at the turn that pursuers can't see can increase the gap.
If a pack makes the turn together, one runner could use the hills to surge out front. But that also runs the risk of burning out.
"The intensity builds and builds and builds," observes Bill Rodgers, who won the race four times between 1975 and 1980. "It's like a classical music piece, like Ravel's 'Bolero.' That's Boston. It's a gradual build and then you go for it — and hopefully you've picked the right time."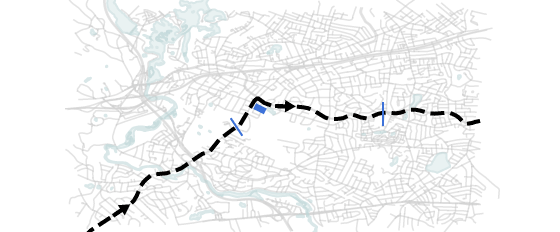 The go/no go choice depends upon the variables. Is the pace brisk or dawdling? Are you ahead of, with, or behind the leaders? Is the temperature cold or hot? Where is the wind coming from? And, most important, how are you feeling?
"The idea is to reach the fire station not spent, not fatigued," says race director Dave McGillivray, who has run the course 46 years in a row. "If you're worn out when you arrive, you'll be doing the 'survivor's shuffle' down Beacon Street. Not fun.
"It's like a weigh station on the highway for trucks. You check in: How am I doing? Do I have it today? Can I get through these next 4 miles of hills?"

If the leaders went out fast and frisky, the prudent strategy can be to hang back and wait until the hills soften them up. That's how Italy's Gelindo Bordin played it in 1990 after half a dozen Africans went through the first half in a breathless 62 minutes.

Gelindo Bordin
The Olympic champion decided that it was wiser to run alone and pick off tiring rivals on the way to Heartbreak Hill.
"When you run in the back, you can take your mind off your running and relax and push yourself at the finish of the race," said Bordin, who won by more than a minute and a half.
In 1963, when Abebe Bikila and Mamo Wolde, the reigning and future Olympic champions, went into the hills by themselves, Belgian bookkeeper Aurele Vandendriessche waited for them to stiffen up in the chilly, moist headwind coming off Heartbreak and ended up shattering the course record.
"Once he saw that the Ethiopians could be had, he took off like a rocket to the moon," observed Johnny (The Younger) Kelley, who finished second.

Aurele Vandendriessche
When Meb Keflezighi and Benjamin Maiyo were on pace to demolish the course record in 2006, former titlist Robert Cheruiyot sat back and waited until the turn to make his move, passing Keflezighi and then Maiyo, and still broke the mark.
"We both played into Cheruiyot's hands," Keflezighi said.

Robert Cheruiyot
Waiting too long, though, carries its own risks. After Tarzan Brown went out at what appeared to be an insane pace in 1936, Johnny (The Elder) Kelley figured he could bide his time and run him down in the hills. "I guess I lost my head," said Kelley. "I sailed out after him."
Kelley made up three minutes on Brown after the turn, caught him atop the final hill, and tapped the leader's backside as he was going by. The startled Brown took off like a racecar, and Kelley, out of gas coming off what Globe writer Jerry Nason promptly dubbed "Heartbreak Hill," ended up walking half a dozen times along the flats and ended up fifth.

Ellison "Tarzan" Brown
Johnny Kelley
Five years ago, when Keflezighi went to the front alone, the African contenders reckoned that they'd eventually catch up to their 38-year-old competitor and focused on each other. Keflezighi vanished around the corner, was up and away, and became the first US male to win in more than three decades.
"Meb just slipped away and the others let him go," says Rodgers. "They underestimated him. A classic mistake."

Meb Keflezighi
If a contender already is in the clear, busting a move at the turn that pursuers can't see quickly increases the gap.
"You can get lost there," says Desiree Linden, the defending women's champion."

Desiree Linden
Once the leaders are over the rise at Brae Burn, they can play hide-and-seek on a street that is narrower and lined with spectators.
"Your eyes are no longer darting over a wide expanse," says Burfoot. "You're looking straight ahead as if through a tunnel or possibly straight down at the road rising up just in front of your next footfall. The world shrinks; there is no longer a horizon. There is just you and your next burning stride."
If the lead pack still is intact, the corner is a natural place for a would-be winner to break it apart.
"Those who are feeling really good take off almost in 'slingshot' fashion," says McGillivray. "Either it works or it doesn't."
It worked for Catherine Ndereba in 2001 when eight women made the turn together. Ndereba promptly amped up, dropped six of them, then caught former champ Fatuma Roba before the second hill and went on to win by nearly three minutes.

Catherine Ndereba
If the race already has come down to two contenders, the Firehouse Turn can be an apt spot to try to go solo. That's where Burfoot tried to shed Bill Clark on a hot day in 1968.
"We both knew that he had a faster kick than I did," says Burfoot. "If I waited too long, he would outsprint me at the end."
But Clark stuck with him, and when Burfoot couldn't break him atop Heartbreak, he felt "utterly depressed and defeated" and felt his knees buckling. Then Clark cramped coming down the hill and Burfoot went on to become the first US victor in more than a decade.

Amby Burfoot
The Duel in the Sun between Alberto Salazar and Dick Beardsley in 1982 began in earnest shortly after the turn when Salazar stayed relentlessly on Beardsley's shoulder.
"I tried to shake him on the hills, especially down 'em," said Beardsley, who could see Salazar's shadow ahead of him. "It didn't work."
Salazar dogged Beardsley until the final mile, then broke away to win by two seconds in a course record.

Alberto Salazar
Salazar, a Wayland native, had trained on the hills hundreds of times. On Boston's quirky layout, topographical familiarity is priceless.
"A lot of us who lived here had an edge because we knew how to run the course," says Rodgers.
For savvy hill runners, the corner is a promising portal.
"I make that right-hand turn and it's eyes up," says Linden. "It changes the rhythm. I know I can attack really well in the hills. Every uphill has a downhill, so there's a ton of time to recover in there."
If you're an American among the leaders, the Firehouse Turn is the beginning of 9 miles of deafening spectator support.
"It's far enough in the race that you're drawing inspiration and motivation from anywhere you can get it," says Linden. "You can really tap into that crowd energy and just use it. It's awesome.
"You're hurting but you have goosebumps. There are the 'U-S-A' chants. They know who's who. Hey, this is one of ours."
John Powers can be reached at [email protected].