None of it made sense to J.D. Martinez.
In his third year in the major leagues with the Houston Astros, his numbers were getting worse and his playing time was dwindling. Physically, Martinez resembled a power hitter, yet too often, he was making weak contact.
Martinez didn't want to find himself in the no-man's-land between Triple A and the fringes of a big league roster. So he sought answers.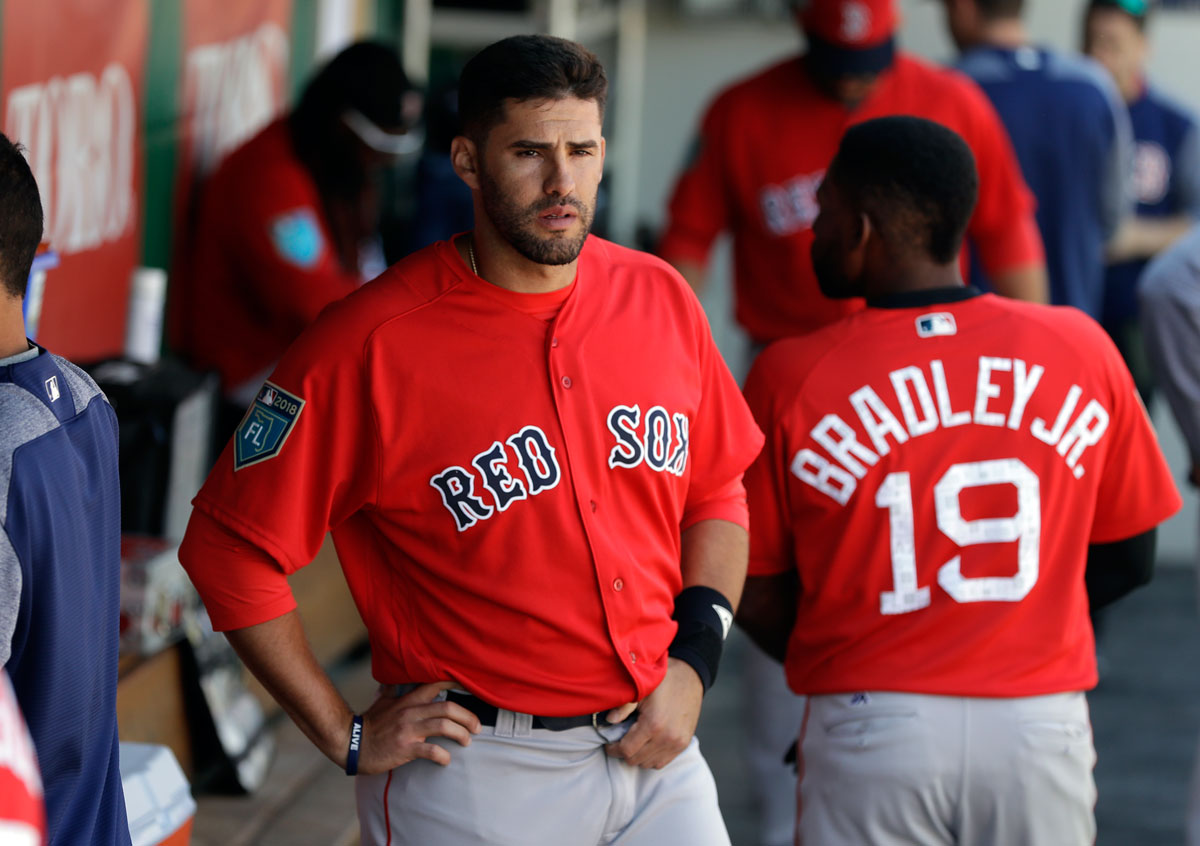 Associated Press
He questioned some of the core hitting beliefs that had been instilled in him. He had spent a lifetime hearing the same advice: swing down, swing directly to the point of contact with the baseball. He was making plenty of contact, but he was hitting a lot of ground balls and had little pop.
Given his size, strength, and bat speed, it didn't add up. So Martinez started to study some of the game's best hitters, particularly Miguel Cabrera, Mike Trout, Ryan Braun, and Joey Votto.
"I used to say it all the time: 'I know these guys are good. I know these guys are All-Star players, but I don't believe they're that much better than me,' " recalled Martinez. " 'Did fairy dust just get sprinkled on them?'
"When I started breaking it down, that's when I was like, 'No, there's a lot of things different in us. Let me try doing what they're doing and see what happens.' "
He recognized certain patterns during the 2013 season, but his eyes were truly opened at the beginning of the offseason when he went to work in California with private hitting instructors Craig Wallenbrock and Robert Van Scoyoc.
They proved what Martinez thought he was seeing: Great hitters weren't swinging down at the baseball. Their swings traveled upward to match the plane of the pitch, sending balls into the air. If Martinez wanted to put himself in their company, he'd have to change everything about the mechanics and thought process of his swing.
"It was an out-of-body experience," said Martinez. "Like, 'This is so crazy. Everything I've been taught for so long has been so wrong. Now, I see everything we're trying to do and how this makes sense.'
"You take a million swings one way and all of a sudden you've got to tell your body you can't do that anymore and have to take a million swings this way."
Martinez played in the Venezuelan Winter League in November 2013, and almost immediately, he realized he'd forged a new career path. In his first round of batting practice with Caracas, he started launching ball after ball in the air, clearing the fences with ease from foul line to foul line. He turned to Astros bullpen catcher Javier Bracamonte, who was with him in Caracas, in shock.
"I was like, 'What in the world? What is this?' " said Martinez. "I'm looking around like, 'I'm cheating.' Honest to God, I felt like I was cheating."
In his first two games for Caracas, Martinez launched three homers, teeing off on pitches that had beaten him in his previous hitting life.
"I remember coming in and saying, 'Brac, I'm going to hit 30 this year,' " Martinez said.
"That's a lot," said Bracamonte. "I don't know."
"I said, 'Trust me. Watch.' "
Martinez was released in March 2014 by the Astros, during spring training, and signed a minor league deal with Detroit. He went on to hit 33 homers in 140 games for Detroit's Triple A and big league teams that season.
Similar pitches, different results
Differences in launch angle can yield wildly varying results. Both pitches shown below are in the center of the strike zone, and both are hit with an exit velocity between 105 and 106 mph.
Xander Bogaerts
J.D. Martinez
One of these swings produced a home run. The other produced a groundout. Scroll down to see the outcome.
He kept launching, all the way to a five-year, $110 million deal with the Red Sox this winter, and has become one of the most prominent symbols of a hitting revolution, a hitter who now drives the ball at an ideal launch angle as frequently as anyone in the majors.
For a Red Sox team that finished last in the American League in homers in 2017, the addition of Martinez made all the sense in the world. But so did an embrace of the concepts that permitted him to transform his career. If some of the Red Sox players who struggled to hit for power last year can tap into better forms of contact, the power-deficient 2017 team could be drastically different in 2018.
We've heard this before
The idea of an uppercut swing to drive the ball in the air isn't new. Ted Williams was a proponent of it during and after a Hall of Fame playing career that ran from 1939-60.
"I think the original thought process of getting the ball elevated originated right there in Boston," said Wallenbrock. "[Williams] said we don't swing down on the ball. We swing up on the ball. The angle of the ball is coming down toward us. To be level, we have to have a slight uppercut and elevate toward the ball. And yet, for some reason, nobody embraced that in Ted's day."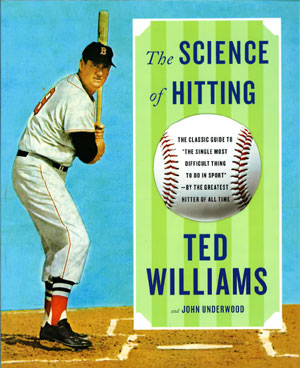 Few embraced it after Williams's playing career, either, even with his publication of "The Science of Hitting" in 1971. Current hitters and hitting coaches describe their offensive upbringings with terms such as "straight to the ball," "swing down," "stay on top of the ball," and "hammer down."
"When I was a player, you were taught to hit down on the ball to create backspin," said Phillies hitting coach John Mallee. "To actually create backspin, you had to undercut the center of the ball."
Two of the most prominent hitting coaches of the latter half of the 20th century, Charlie Lau and Walt Hriniak, are often associated with the "swing-down" school. Hriniak – a longtime Red Sox and then White Sox hitting coach who was praised by Hall of Famers such as Carl Yastrzemski, Wade Boggs, and Frank Thomas, believes his philosophy has been mischaracterized.
"A lot of people thought Charlie Lau and myself taught people to swing down. That's not true at all," said Hriniak, who lives in Massachusetts. "What I taught was to start down but when you got to the ball, nobody swings down. Everybody swings level to up."
Hriniak describes a swing that is like a check mark, a line down and direct to the ball and then level to up at the finish.
Changing the plane
Some hitters recall being taught to swing "straight to the ball" or "on top of the ball", an approach shown at left. On the right, the hitter gets "on plane" and matches the path of the pitch with an upward swing.
But outside of the game's mainstream, independent hitting instructors such as Wallenbrock questioned that approach. They viewed it as a recipe for ground balls and flat line drives with limited impact.
Wallenbrock, basing his opinion on extensive video review of some of the game's great hitters, believed that better contact could be achieved through Williams's approach of getting "on plane" — identifying the path of the pitch and matching it with an upward swing.
Getting the barrel of the bat on the plane of the pitch through the strike zone permits a larger margin for error, Wallenbrock believed.
For a while, players such as Braun and Martinez had to hunt to find Wallenbrock and Van Scoyoc as well as other gurus such as Doug Latta and Bobby Tewksbary, instructors who preached an uppercut swing.
But in the last handful of years, what Martinez once sought as an "outside-the-box" approach has become embraced by teams. This offseason, the Red Sox brought on Tim Hyers as hitting coach, someone who preaches staying on plane.
"Pitchers are throwing from the mound," said Hyers, who was the Los Angeles Dodgers' assistant hitting coach the previous two years. "We have about a six-degree [pitch angle] down. We're trying to match that and hit it solid to create the [launch] angle."
The "on-plane" philosophy may have reached a tipping point; it now verges on being conventional wisdom.
"I'm absolutely shocked at what's happened over the last couple years," said Wallenbrock. "I don't really understand or know how to handle some of the questions that are asked of me these days because I never thought about having to do it."
Reasons for a revolution
A confluence of factors prompted first players and then teams to reconsider their approach to hitting. Among them:
1. The strike zone shifted steadily downward in the first half of this decade, to locations where downward/direct swing paths were likely to yield an increase in ground balls.
2. Defensive shifts decreased the value of ground balls.
3. Increasingly nasty pitchers — with steadily increasing velocity — sent strikeout rates soaring.
"A lot of people thought success five, six, seven years ago was a nice line drive right up the middle — which it is, that's success," said Blue Jays slugger Josh Donaldson.
"But ultimately, that single did what? I mean, it got you on base, but now it's going to take somebody else to hit you over and somebody else to get you in.
"That guy is able to hit that same pitch and maybe hit it into the gap or maybe out of the yard, now you've just affected the game and made an immediate impact."
4. Offense and home runs kept going down, until suddenly, in the final months of 2015, balls in the air started flying out of the park. Many in the game believed it was because of the introduction of much livelier baseballs, although MLB denies it.
"If hitters are being rewarded for hitting the ball in the air, more of them are going to do it," said Red Sox vice president of pitching analytics Brian Bannister. "More of them are going to get on board. They're willing to swing and miss a little more in order to do more damage.
"I think that's a tradeoff guys weren't willing to make in the past. Guys liked having a high batting average. There are a lot of guys who are comfortable having a batting average in the mid-.200s right now and hitting the ball really hard."
5. Technology changed how hitters approached their craft.
"Now, the information we're getting is really consistent and really powerful," Hyers said.
The introduction of radar-based Statcast systems to track everything happening on the field starting in 2015 rapidly changed the vocabulary of hitting. Terms like "exit velocity" (how hard a ball comes off the bat) and "launch angle" (the angle of flight for a ball off the bat) became intuitive for hitters.
"We know the numbers," said Hyers. "If you're around 25 to close to 40 degrees launch angle and you hit the ball 95-100 m.p.h., that's a good predictor that it's a homer or double off the wall.
"We're not ever going to get away from hitting the ball hard, but what we're seeing is hitting the ball in the air, there's some value to it.
"Major league average, you hit the ball on the ground, it's .239, .240. You hit the ball in the air, it's only .209, but the value is the slugging percentage. If you hit the ball in the air and have the right exit speed with it, with the right angles, that's where home runs come in."
The Phillies, Mallee said, use HitTrax in their batting cages, offering immediate feedback about exit velocity, launch angle, and projected outcomes in a practice setting. Widespread adoption of this seems likely in the coming years.
6. The success of early adopters inspired legions to follow.
Martinez, Donaldson, Justin Turner, and Daniel Murphy are examples of mid-career transformations from fringe players to All-Stars and MVP candidates.
Players saw these developments and so did teams. Suddenly, ideas that existed only on the fringes were getting pulled into the mainstream.
The Red Sox want in
Last year's record-setting home run total in the majors testified to the game's evolving offensive approach. Against that backdrop, the 2017 Red Sox proved an outlier.
The Sox were above-average on offense but not elite. Their 785 runs were 10th in the majors, more than 100 behind the Astros — not bad, not great. They were a contact-oriented team that avoided strikeouts but also rarely cleared the fences. The angle of the ball off the bat had a lot to do with that.
It's now possible to identify the likely outcomes of hard-hit balls (95-100 m.p.h. is considered a standard for that term) based on their launch angle.
"The ball coming off our bat at 10 degrees or less, that's a ground ball," said Hyers. "Ten to 25, that's what we talk about as our line drives. And then 25 to 50, that's our fly balls."
The Sox' best contact rarely came at a launch angle that delivered the maximum impact. According to BaseballSavant.com, on balls put in play at 100 m.p.h. or greater, the Sox had the lowest average launch angle in the majors — 9.3 degrees — suggesting a team that hit plenty of low liners that yielded solid batting averages but had little chance of leaving the park.
Xander Bogaerts, who was unable to finish his swing because of a hand injury, averaged just 1.2 degrees on balls in play at 100 m.p.h. or greater, lowest among the 213 big league players who put at least 50 balls in play with that velocity. The balls he hit hardest were almost always grounders.
Bogaerts was the most extreme example, but he wasn't alone. Jackie Bradley Jr. was in a similar boat, with most of his hardest hits ground balls. Mookie Betts, at a 5.3 degree average launch angle, ranked 203rd. Only Mitch Moreland's best-hit balls were at a launch angle that maximized his power.
Martinez, meanwhile, had an average launch angle of 19.6 degrees, and his most frequent top-end exit velocities came at a 27 degree launch angle that is ideal for producing home runs. He launched one homer for every 10.9 plate appearances, one of the best ratios in history.
Hard contact and launch angle
Balls hit in play at 100+ mph give a batter the best chance at a big impact. Here's how the Sox compared in 2017 with new acquisition J.D. Martinez.
Mitch Moreland
88 balls in play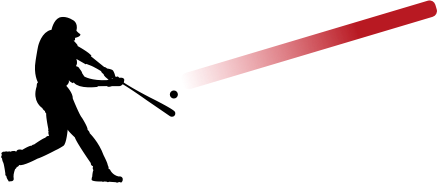 16.6°
.591 AVG
1.443 SLG
23.9 HR%
Hanley Ramirez
96 balls in play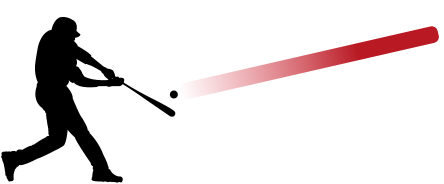 12.9°
.594 AVG
1.365 SLG
20.8 HR%
Dustin Pedroia
13 balls in play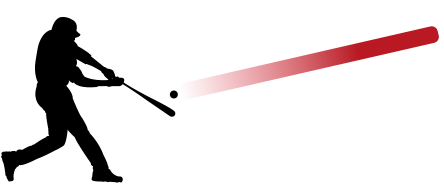 12.9°
.769 AVG
1.077 SLG
7.7 HR%
Andrew Benintendi
93 balls in play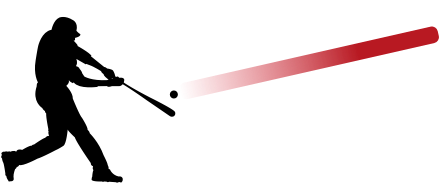 12.8°
.634 AVG
1.280 SLG
18.3 HR%
Jackie Bradley Jr.
91 balls in play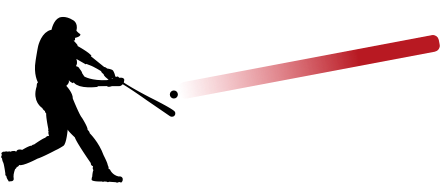 10.7°
.538 AVG
1.044 SLG
12.1 HR%
Mookie Betts
124 balls in play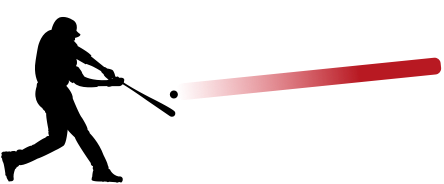 5.8°
.548 AVG
1.194 SLG
15.3 HR%
Xander Bogaerts
84 balls in play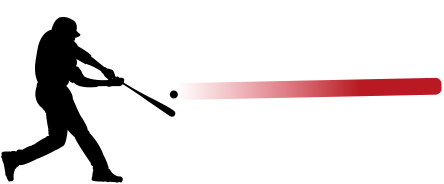 1.2°
.571 AVG
.929 SLG
7.1 HR%
J.D. Martinez
103 balls in play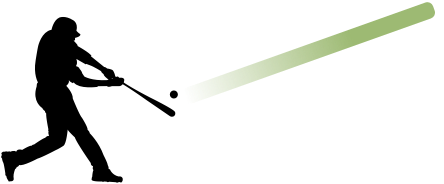 19.6°
.796 AVG
2.175 SLG
38.8 HR%
This spring, Hyers has emphasized staying "behind the ball" and swinging "on-plane." To achieve that, he regularly talks with hitters about upper body resistance – almost as if a hitter is keeping a bow pulled back – before exploding down with the barrel to get on plane through contact. Such terms have become talking points throughout the Sox clubhouse.
Such an approach may lead to an increase in swings and misses, but the Sox hope it results in more slugging, particularly when taking some early-count risks. If slight mechanical tweaks — and health — can allow Bogaerts to get back on-plane along the lines of his 2016 season, or if a player like Sam Travis can apply his natural strength on high line drives instead of grounders, the Sox could be a very different team.
Limitations and possibilities
A launch angle-centric approach isn't a guarantee of success. A number of evaluators caution that for every Turner, Donaldson, and Martinez, there are numerous players who have never emerged on the other side. Some players — even ones who have reached the big leagues — see their approaches unravel when they try to adapt.
"A few guys that have tried to make most of the swing changes, it's actually hurt them because they lost some of the natural attributes that made them interesting hitters," noted Pirates general manager Neal Huntington.
Strength is a factor. If Billy Hamilton or Dee Gordon started hitting everything at a 27-degree launch angle, they'd have a lot of fly outs.
"Not everybody needs the same type of launch angle," said Mallee. "You have to marry exit velocity to launch angle."
How launch angle and exit velocity interact
Click or tap and drag the controls below to explore how different combinations of launch angle and exit velocity can affect the possibility that a ball hit in play will be a home run.
Exit velocity:
Launch angle:
Average outcome
Home run percentage
Moreover, it is the pitch that determines the plane. The swing that obliterates pitches at the bottom of the strike zone doesn't necessarily produce power at the top of the strike zone — thus explaining the surge in both high fastballs as well as sliders, pitches that are difficult to hammer on plane.
The game isn't static. What now seems like the best form of contact — and the most efficient swing path — may alter as pitching strategies and the game's environment change.
But for now, as they enter 2018, the Red Sox appear ready for liftoff, with Martinez serving as the flag bearer for their embrace of a hitting revolution, and several of his teammates hoping to tap into the same reservoirs that transformed his career.
Hitting philosophy, said Martinez, is changing "because you have guys like me, like Turner, like Donaldson, Daniel Murphy, guys like that who have really revamped it and changed everything. It's started kind of a new wave.
"When I first came up, when I first started doing this stuff, people were kind of looking at me like I was crazy. Now everyone has seen the truth behind it."