Feb. 5, 2018
Next stop, The Beanpot
The Globe staff's Andrew Mahoney, Tommy Piatchek and Taylor de Lench endeavored to bring Boston's annual rite of winter from each school's MBTA stop along the route to TD Garden.
TD Garden
It is hard to come up with another sporting event quite like the Beanpot. Every year on the first two Monday nights in February, the four Division 1 college hockey programs in Boston ­– Boston College, Boston University, Harvard, and Northeastern – battle for bragging rights.
While other in-season tournaments are scheduled around the holidays or even earlier in the season, the Beanpot is held in the final month of the season. Teams can use the two-night event to salvage what has otherwise been a lost season, or as a springboard to postseason success.
Last year's champion, Harvard, garnered momentum to go on to the Frozen Four.
The proximity of the schools also makes this a one-of-a-kind event, with each school just a short ride on the MBTA from each other, as well as from TD Garden, the site of the annual tournament.
But no matter how you get there, it means a lot to the players.
Monday, Feb. 5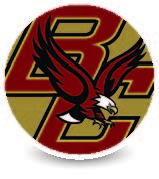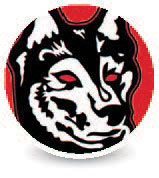 Boston College vs. Northeastern, 5 p.m.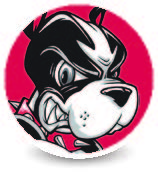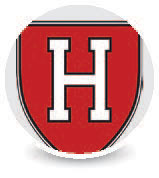 Boston University vs. Harvard, 8:30 p.m.
Monday, Feb. 12
Consolation game, 4:30 p.m.
Championship game, 7:30 p.m.
TD Garden
Boston College
Casey Fitzgerald
Junior, Defense
The Beanpot is a family affair for Boston College assistant captain Casey Fitzgerald. His older brother Ryan was an assistant captain for the Eagles last season and is now playing in the Bruins organization. Cousins Kevin and Jimmy Hayes also played for Boston College, each winning a national championship while at Chestnut Hill.
"I went every year when I was a kid with my dad or my buddies," said Fitzgerald, a junior defenseman. "Seeing Jimmy, Cam Atkinson, Joe Whitney, Cory Schneider play, I looked up to those guys."
However, the Eagles had some competition when it came time to land Fitzgerald. His father, Tom, starred collegiately at Providence before embarking on a 17-year professional career that ended with the Bruins in 2006.
"I had BC and Providence on my radar," said Fitzgerald. "I loved Providence. It's a great school, but I kind of knew in my heart that I wanted to go to BC all along. My brother had already committed there, so it was kind of an easy choice."
This year's tournament will have added significance for Fitzgerald and his teammates. After winning the trophy his freshman year, BC lost in both the first round and the consolation game last season. Those two losses contributed to the Eagles falling short of reaching the NCAA tournament.
"The way last year turned out was definitely disappointing," said Fitzgerald. "It left us with a chip on our shoulder, which will hopefully give us that extra push."
As Monday night approaches, BC finds itself in first place in Hockey East with a league record of 13-5, but its 0-5-3 non-conference record has the Eagles on the bubble for the second year in a row for the NCAAs in March.
"Playing out of conference has been a challenge for us," said Fitzgerald. "Every game counts. We're just focusing on these next couple of games and trying to take it one game at a time."
TD Garden
Boston University
Bobo Carpenter
Junior, Forward
Hockey is most assuredly in Bobo Carpenter's bloodlines. His father, Bobby, played 18 seasons in the NHL after Sports Illustrated put him on the cover in March of 1981 and labeled him "The Can't Miss Kid." His sister Alex Carpenter won the Patty Kazmaier Award at Boston College as the best female player in the nation.
Growing up in North Reading, Carpenter remembers the first time he attended the Beanpot
"I was around nine years old, going with my dad and I was in the Garden hearing all the different chants from the different schools, and that's when I knew that this was a pretty special thing," said Carpenter. " I was laughing with them. They were hilarious. We always got a kick out of them."
When it came time for Carpenter to choose a college, that experience played a key role in his decision.
"I think everyone from around here wants to play in that atmosphere," said Carpenter. "It really is a good thing for those schools. I think it definitely helps them get players."
From there, it was a matter of which school he would attend. His father thought he might be headed for Boston College, but Carpenter liked what he saw at BU, believing he would be the most comfortable there as he plotted his future.
This season, Carpenter leads the Terriers in scoring with 16 goals and 10 assists. After starting the season 7-10-1, BU has gone 6-1-1 in its last eight games heading into this weekend.
"Everyone's excited coming to the rink. there's a good atmosphere in the locker room when things are going well like that," said Carpenter. "We're finally clicking at the right time. It's always a fun time of the year. There's nothing better than when you hear the Beanpot is around the corner."
TD Garden
Harvard
Merrick Madsen
Senior, Goaltender
Growing up in Acton, Calif., Harvard goalie Merrick Madsen had never heard about the Beanpot until he attended Proctor Academy in Andover, N.H. at age 16.
"A lot of my teammates were from around here, so when it was time for the Beanpot those guys would throw the games on in our dorm room and we'd watch those games. That was the first exposure I ever had to the tournament," said Madsen.
"I don't know if it was something I ever really considered the magnitude of until I actually was a part of it, I think, and understood," said Madsen "To come out on the ice and have that many people there for college hockey, that's when I knew how big of a deal it was."
For the first time in 24 years, the Crimson enter the tournament as the defending champions. Last year, with Madsen between the pipes, Harvard defeated Northeastern in the first round and Boston University in the championship game for its first Beanpot title since 1993.
The Crimson would keep on rolling, capturing the ECAC regular season and tournament crowns, then reaching the Frozen Four for the first time since 1993.
"I'm getting goosebumps just thinking about it," said Madsen. "I think it's one of my favorite moments in my four years. To do something that hadn't been done in 24 years, it was something really special to be a part of. To see all these guys get so excited, not every team has the opportunity to win such a big event in the middle of the season, so it was definitely really cool.
"It was surreal. I had teachers that I didn't think followed us at all congratulating us. It was really exciting."
TD Garden
Northeastern
Adam Gaudette
Junior, Forward
There has been a feeling of unfinished business for Northeastern's Adam Gaudette. The junior from Braintree returned to Huntington Avenue believing this year's team could end the Huskies' 30-year drought in the Beanpot.
"Everybody really wants it here," said Gaudette. "A lot of people want to see the Beanpot come back to Northeastern. I think it's a little more special than the other schools, and we take that to heart. It's something that we really want, and we have a good chance of getting it this year."
Gaudette and some of the Northeastern upper classmen got a taste of what that would be like two years ago, when the Huskies captured their first Hockey East tournament championship since 1988.
"It's definitely something special. It's been so long," said Gaudette, who entered the weekend with 19 goals and 20 assists. "We won that Hockey East championship two years ago, and saw how special that was."
The significance of a Northeastern win is not lost on Gaudette, who has been following the tournament since he was a kid.
"Just being a local guy, it's always been something I've known about," said Gaudette. "I went with my dad when I was younger. We'd show up, watch a few periods, then go home because it was a school night."
Those experiences impacted Gaudette's thinking when deciding on his future..
"I knew I wanted to go to a Beanpot school," said Gaudette, whose 39 points have him tied for first in the nation in scoring. "That was probably one of the biggest aspects when choosing where to go to college."
The Huskies find themselves in unfamiliar territory entering this year's tournament. At No. 9 in the country, they are the highest ranked team of the four Beanpot schools, and could be considered the favorite, entering the weekend with a record of 15-7-4.