Boston

Marathon
The runners at the front of the pack talk about what shoes they wear and why


Shoe
Nike Zoom Vaporfly 4%
Personal best
2:10:05 (Rio de Janeiro, 2016)
"I like my racing shoes to be as light as possible. I pronate a lot when I run, so I need a shoe that gives me good support and helps keep my foot in a neutral position when I hit the ground."


Personal best
2:32:09 (Houston, 2016)
"I wear stability shoes, so for me it's important to have some medial support. I like as light as possible but still with some protection for race shoes. [For training] I like to rotate stability shoes with different weights and drops to help with lower limb adaptability."

Number of elites wearing each brand

17
Nike
11
Adidas

3
Asics

3
New Balance

2
Saucony

2
Skechers

1
Brooks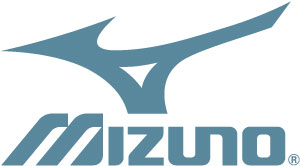 1
Mizuno



Shoe
Adidas adizero adios 3
Personal best
2:05:27 (Rotterdam, 2011)
"A training shoe should weigh just a bit more than a racing shoe. It should provide good grip, especially as I train on dirt roads [in Kenya] which turn muddy and slippery during rainy seasons. At the same time, it should be able to drain water quickly. … My first running shoes were brought to me by older brother, Joseph. He managed to save money earned from hard manual labor [digging and weeding maize] to buy these shoes, and I've grown to be a successful marathoner from this very pair, from this very memory."


Personal best
2:11:30 (Rio de Janeiro, 2016)
"Research shows that the lighter and the more cushion/rebound, the better. ... I tend towards the Type As because they are light [147 grams, compared with nearly double that for most marathon shoes] and carry enough cushioning for me."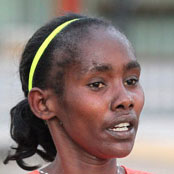 Personal best
2:24:41 (Berlin, 2016)
"I ran my first competition in sandals. It is very popular in Ethiopia for our youth athletes to race in rubber sandals, as there is not ready access for young people to good trainers or racing flats. … My first real pair of racing shoes came to me from my club team; they were very worn-out shoes from another athlete. When I received them, they were 4-5 years old and had thousands of kilometers on them."

Elite field average personal bests



Personal best
2:22:38 (Boston, 2011)
"I loved being a part of the discussion and giving feedback to the Brooks team as they created the Hyperion. It was amazing to see the creation of the product, starting with a concept, working through different models and materials, and finally dialing in the tiny details to create the perfect racing flat. It was a total bonus that the Brooks team did a unique Olympic edition Hyperion for me, and I was able to have their work on display at the Games."



Shoe
Asics Gel Hyper Speed 7
Personal best
2:27:50 (London, 2015)
"The first time I got new shoes, I refused to practice in them because I did not want to get them dirty before the race. During the race, I had bad blisters and I never felt comfortable in them. That was the last time I raced in brand new shoes before practicing in them. … The first pair of running shoes were used Nike running shoes that my first coach bought me. I don't remember the name of the shoes but I recalled them being heavy and they were one size bigger. I was 14 years old and I didn't care, because I didn't have to run barefoot."