40 frantic seconds
by Ben Volin
Think the time between plays of an NFL game is just a little break for the Patriots? Think again. Calling and executing a play in 40 seconds isn't as simple as it looks.
On the clock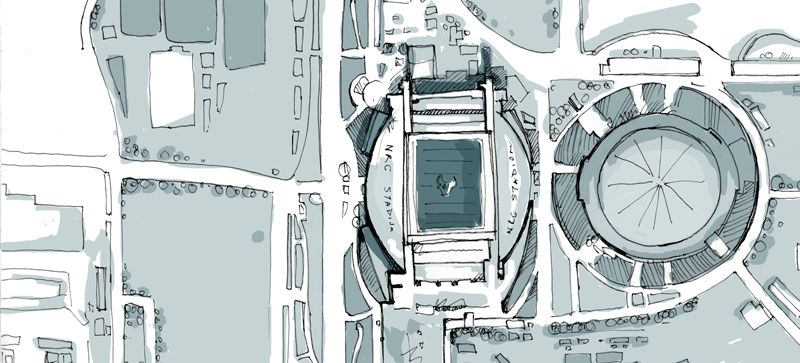 When a play ends, the play clock is reset to 40 seconds.
From high above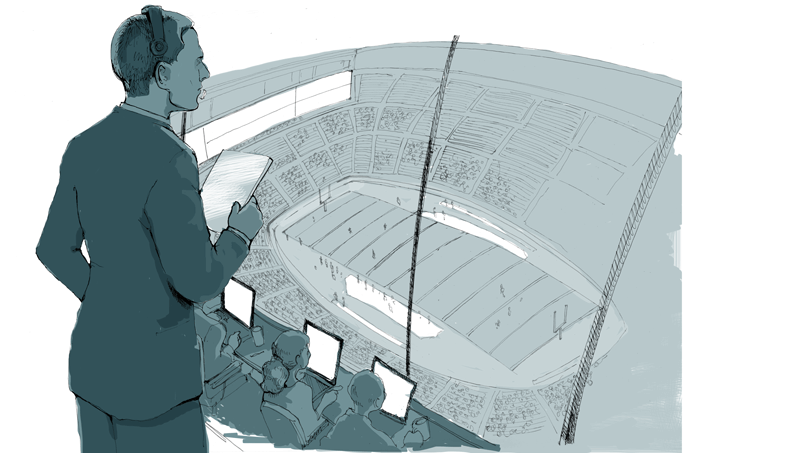 Before offensive coordinator Josh McDaniels calls the next play, director of player personnel Nick Caserio gives him the Patriots' situation from the press box, including down, distance, yard line, and time.
What's the play?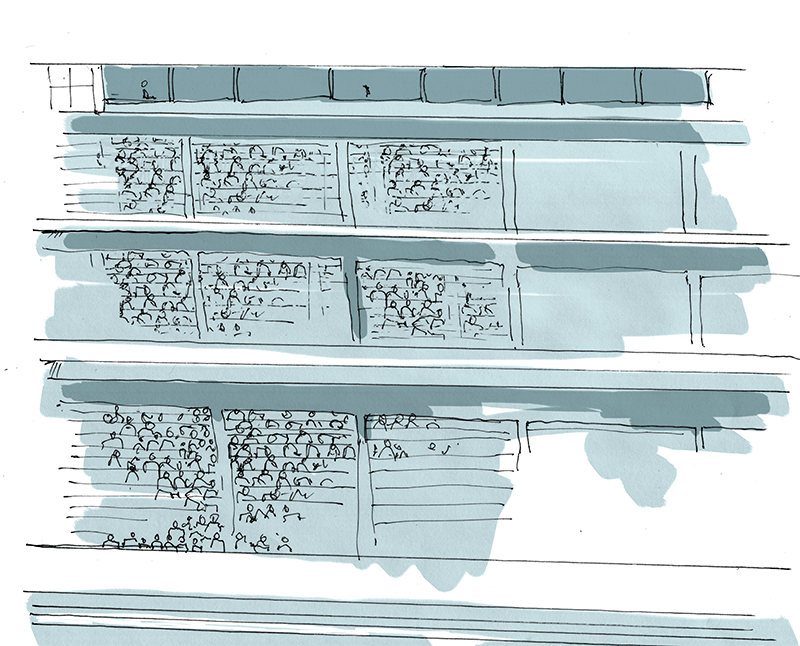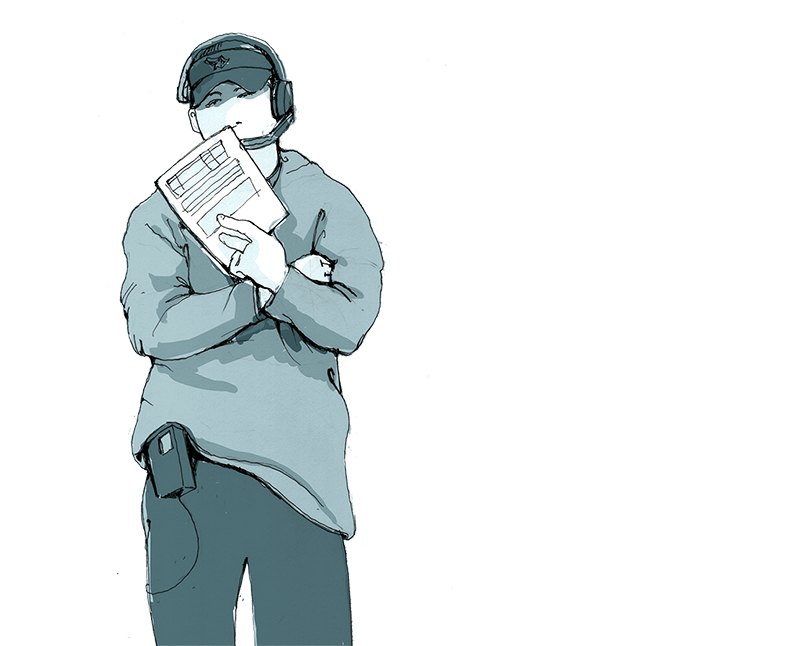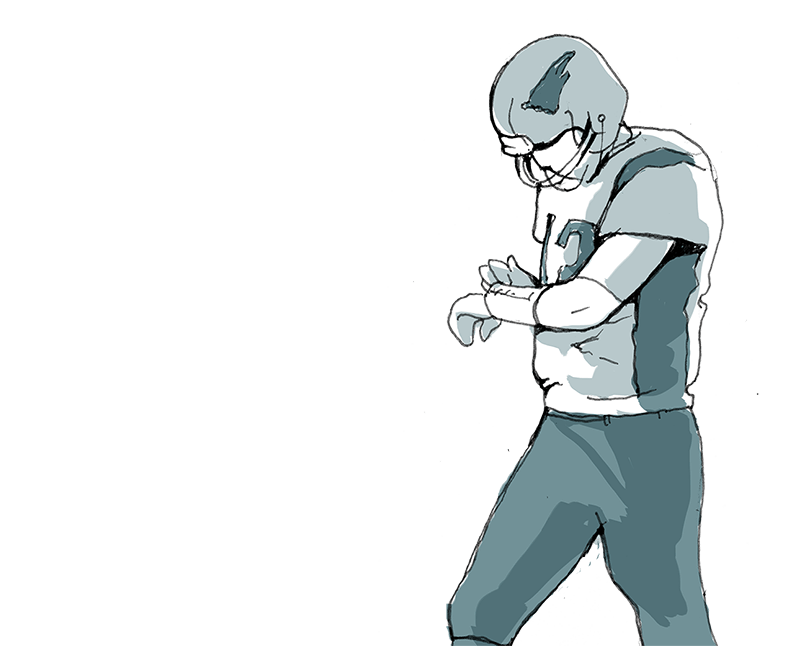 McDaniels radios the play to Tom Brady, and also tells him what personnel is coming into the game.
On the field

In the huddle, Brady calls signals to let his teammates know who goes where and does what.
Radio silence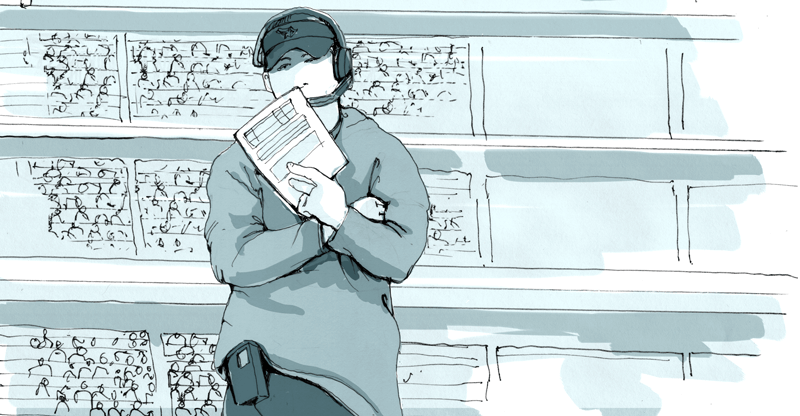 Only McDaniels has the ability to communicate with Brady. With 15 seconds left and the players lining up, McDaniels' headset box on his hip buzzes and then shuts off.
Calling signals

Brady calls play at line of scrimmage and identifies the middle linebacker.
Ready, set, hut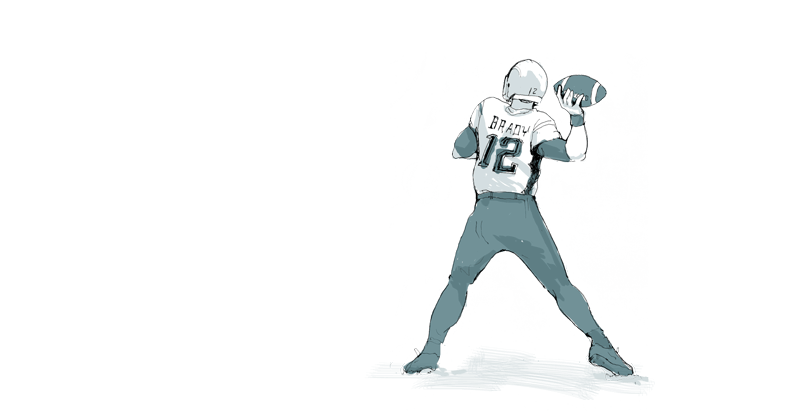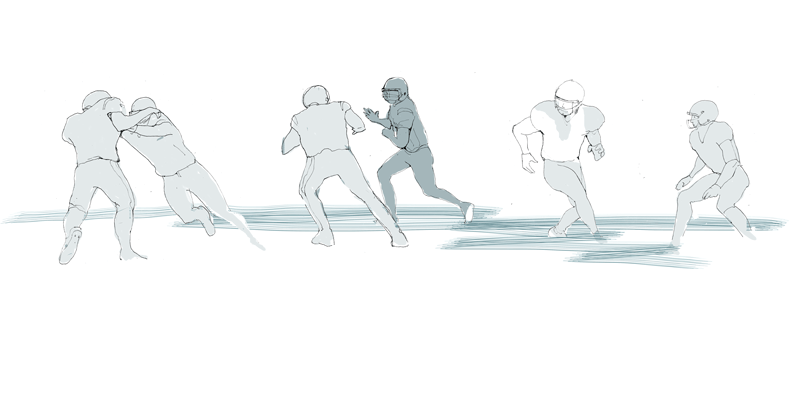 If Brady has changed the play, receivers line up in new locations, then Brady receives the snap.