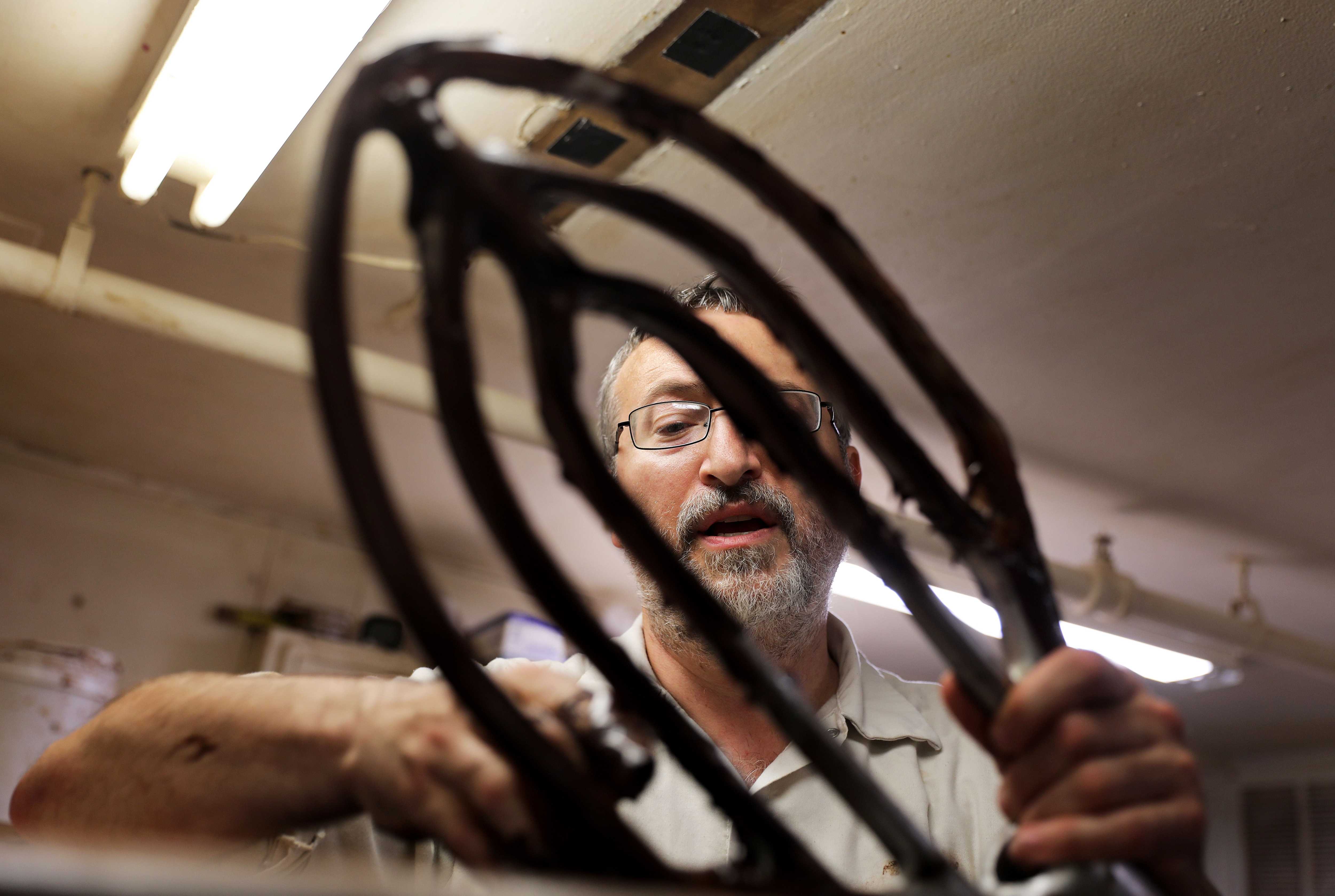 This Jewish bakery was racing the clock to Rosh Hashanah
ELKINS PARK, Pa. — By the time we enter his bakery on a Monday afternoon in September, Israel Roling has been working for 13 hours, since 11 p.m. Sunday. He hopes to get to sleep by 5 p.m., but there are no guarantees. This is his busy season, just days before the Jewish new year celebration, and he doesn't have time to stop working as we talk.
"I'm coming your way," he warned, heaving an enormous 80-quart mixing bowl of chocolate fudge onto the counter near us.
As he wipes chocolate into Tupperware, covering his white baker's shirt along the way, Roling said that his quiet family-run bakery will be a "mob scene" by the end of the week. For Jewish communities, Rosh Hashanah is the celebration of a sweet new year, and so from a Jewish baker, sweets are expected: honey cakes, apple cakes, rugelach, and babka, lots of babka. Orders for more babka are scrawled on slips of paper tacked to the wall (64 chocolate babka, which is where the fudge comes in; 16 apple; 16 cherry); more come in constantly, hollered back into the kitchen by his cashier.
"This is like tax season for me, I always say, if I was an accountant," Roling said, sitting for a moment on a stack of flour sacks in the kitchen. "This is where I pay all my bills. This is the biggest holiday of the year."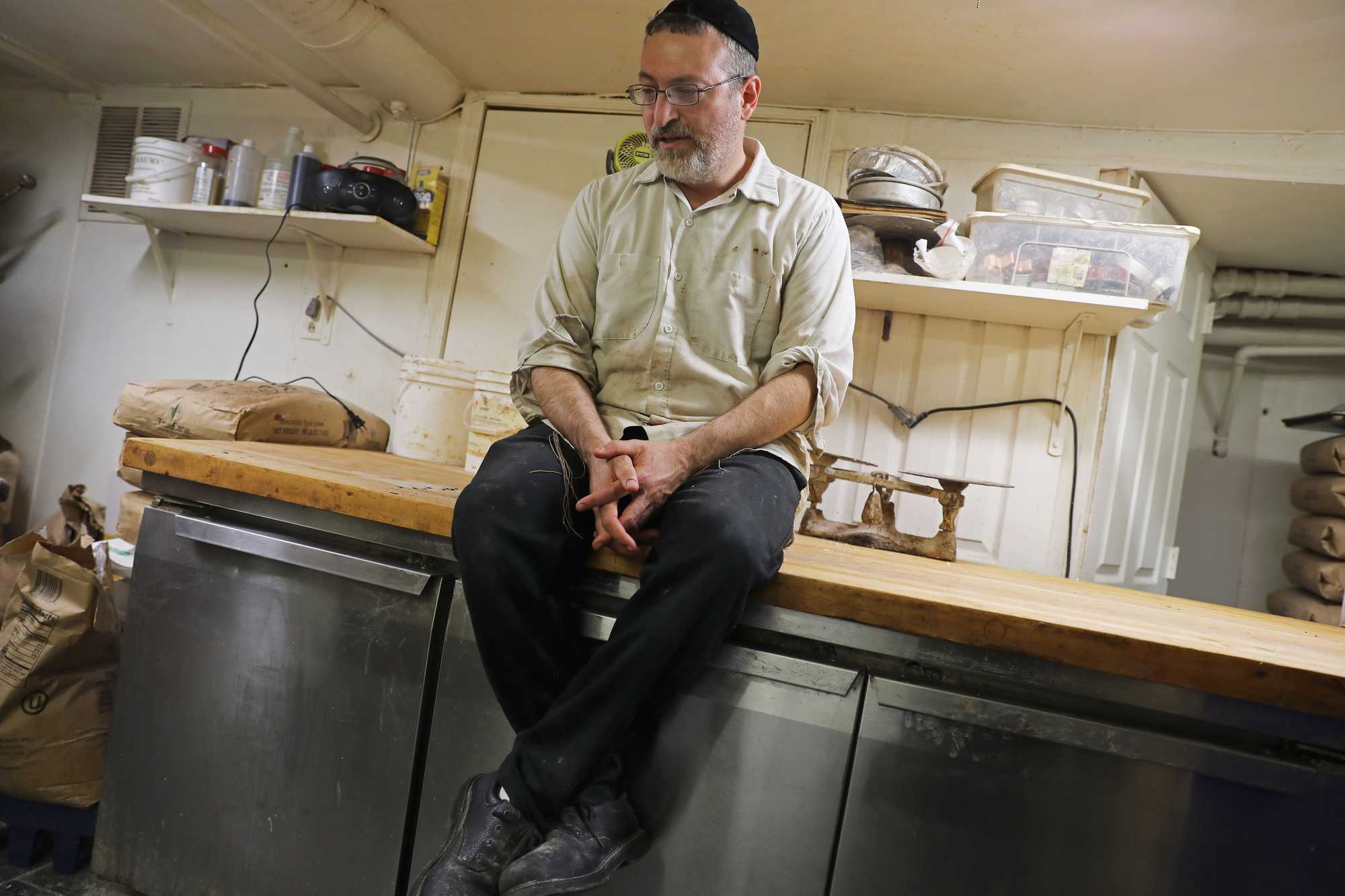 Roling's bakery is small enough that you're constantly excusing yourself for bumping into people, and today it smells rich, like raisin challah. Come holiday time, his business overflows his square footage. On the asphalt outside, he's already set up two blue tents, where soon he'll wheel baking racks heavy with bagels and challah. Inside, he'll have room only for the sweets.
How many loaves does he expect to sell this week? "That's easy," Roling said. "Somewhere between a lot and a lot." (Thousands, he later clarifies.)
Roling, 47, has been working at the family business since he was 11, pressed into service for particularly intense shifts during the holidays. Now that he owns it, his six children come in at odd hours to help, as do his wife (who is washing a stack of dishes as we talk), his brother (a dermatologist who lives nearby), and his sister (who decorates the bakery's fanciest cakes).
He did not envision a baker's life for himself, and he started his career in special education. But as he became more religious in his 20s, he persuaded his parents that the bakery should close on Saturdays to observe the Sabbath. He figured that if he was going to dictate how the business should be run, he'd better pitch in himself.
"I said, 'Dad, look, I can't promise you we're gonna do better. But this is what God wants,'" Roling recalled. "We did it, and we did better."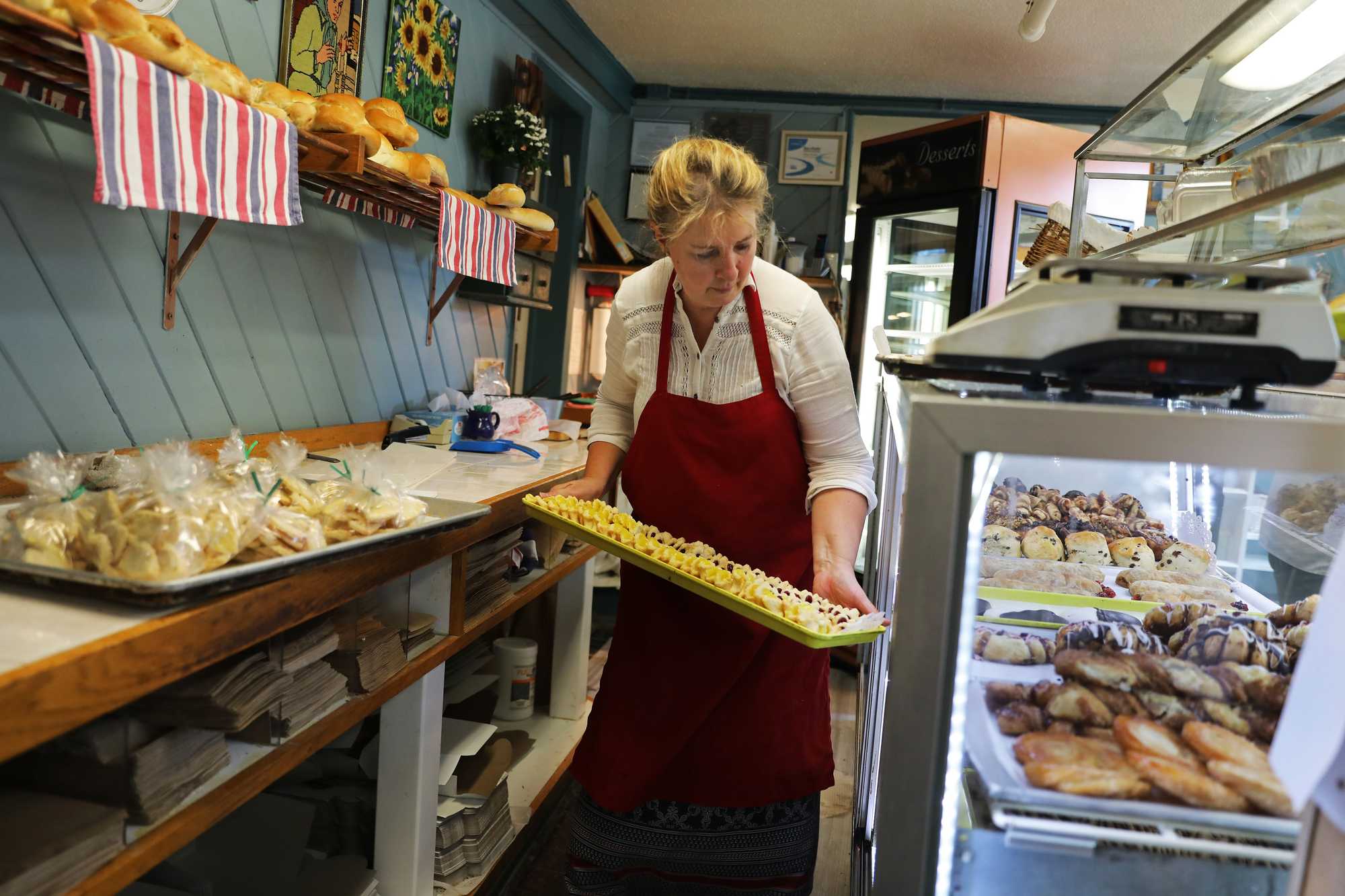 His parents are both gone now, and their apartment above the bakery is empty. But Roling said he sometimes hears their voices late at night when he's kneading dough alone in the kitchen.
Roling has kept his business profitable amid a pandemic, a labor shortage, and rising inflation — he jokes that he doesn't quite know how he's done it. It has a niche, as one of the few kosher bakeries in Greater Philadelphia. But it's also the way he runs it. In the early days of COVID, Roling schlepped deliveries across town for free. It has long been his policy that every kid gets a free cookie.
"I like to think that this bakery, when people come in, they leave with a good feeling," he said. "If you're Orthodox, Reform, Conservative, Jewish, not Jewish," — he looks at me and then my colleagues, as we laugh — "you just leave with a good feeling."
Diti Kohli contributed to this report.
Join the discussion: Comment on this story.
Credits
Reporters:

Julian Benbow, Diti Kohli, Hanna Krueger, Emma Platoff, Annalisa Quinn, Jenna Russell, Mark Shanahan, Lissandra Villa Huerta

Photographers:

Erin Clark, Pat Greenhouse, Jessica Rinaldi, and Craig F. Walker

Editor:

Francis Storrs

Managing editor:

Stacey Myers

Photo editors:

William Greene and Leanne Burden Seidel

Video editor:

Anush Elbakyan

Digital editor:

Christina Prignano

Design:

Ryan Huddle

Development:

John Hancock

Copy editors:

Carrie Simonelli, Michael Bailey, Marie Piard, and Ashlee Korlach

Homepage strategy:

Leah Becerra

Audience engagement:

Lauren Booker, Heather Ciras, Sadie Layher, Maddie Mortell, and Devin Smith

Newsletter:

LaDonna LaGuerre

Quality assurance:

Nalini Dokula

Additional research:

Chelsea Henderson and Jeremiah Manion
© 2022 Boston Globe Media Partners, LLC