The Case for Biden
The Working Voter
A vote for Biden would mean better jobs and more security for working families.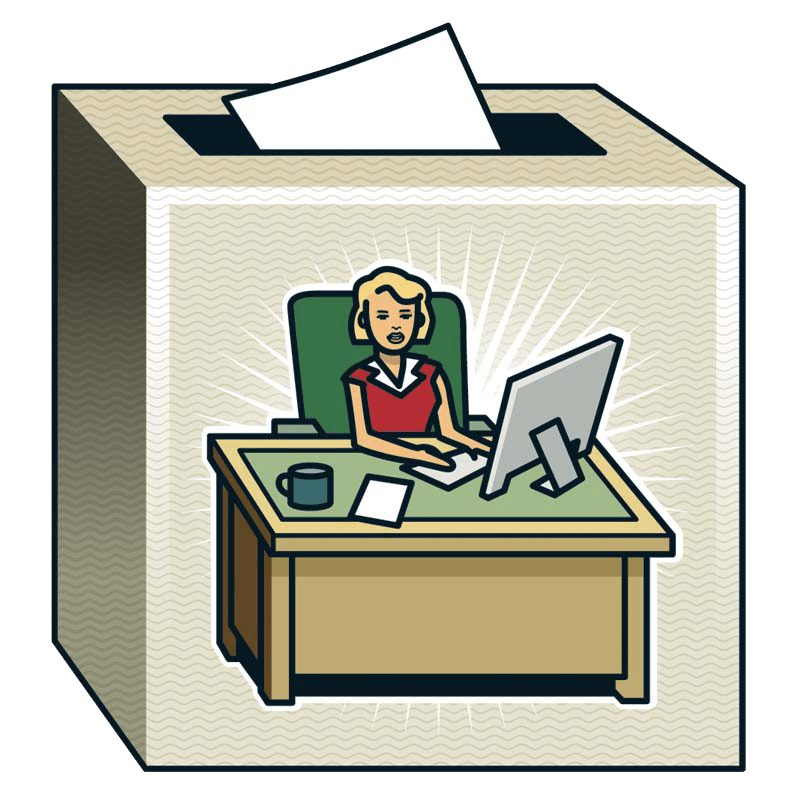 Illustration by Peter and Maria Hoey for The Boston Globe
A strong economy and job growth doesn't happen overnight. Donald Trump inherited a strong economy when he was elected in 2016, one supported by the policies of the Obama-Biden years, and he has since overseen a steep economic decline, including, as of the end of August, the loss of 4.7 million jobs since he was inaugurated — the worst job record of any American president in 80 years.
A safety net is what workers need. Biden has a plan for free preschool and to shore up child care in the pandemic and beyond, and wants to expand affordable health care for working families, building on the legislative achievements of the Obama-Biden administration. Such programs can help Americans keep their jobs and make their paychecks go further.
Consider the alternative. Donald Trump passed a steep corporate tax cut in 2017 that did not result in its promised job creation or wage growth, despite the corporations and wealthy shareholders that profited. Unlike Donald Trump, who borrowed a million dollars from his father and has gone from being a failed casino builder to a reality TV star, Joe Biden grew up working class, and his values and positions have not strayed from protecting workers and their families during his long career in public service.
A proven record and promising plans. Joe Biden wants to invest in protecting workers, reviving America's manufacturing industries, and helping the US economy recover from the pandemic. He has the commitment and track record to make life better for America's workers, and he stands up for policies that would create jobs rather than destroy them, as has happened over the past four years. Biden's experience helping President Barack Obama pass the bipartisan 2009 economic recovery bill that saved the auto industry from freefall and brought back jobs positions him to deliver for workers.