The Case for Biden
The Student Voter
The future could look a lot brighter with Biden as president.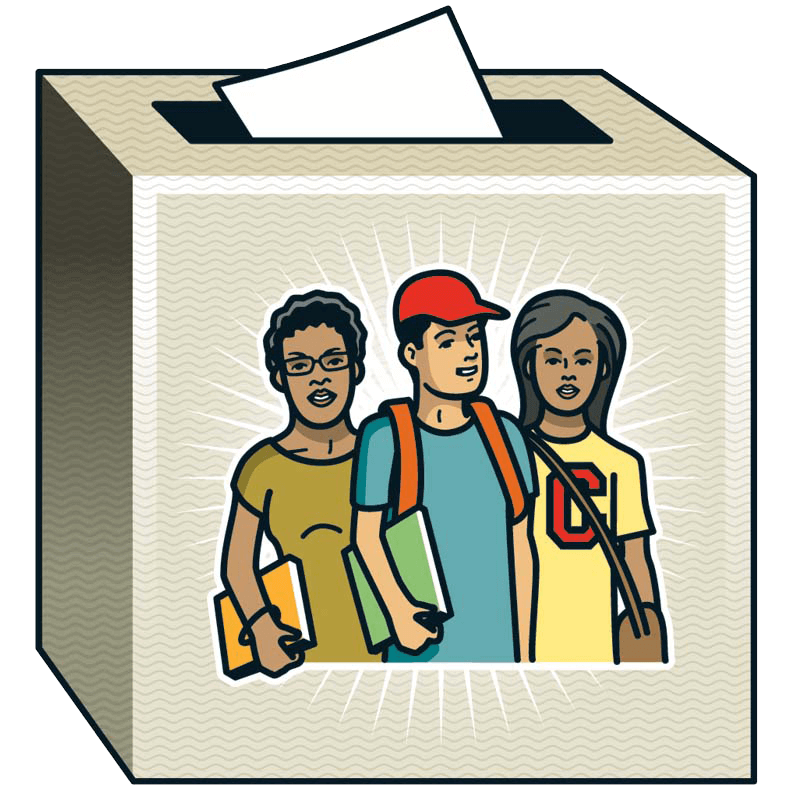 Illustration by Peter and Maria Hoey for The Boston Globe
A place to start. For many high school and college-age students, Nov. 3 will be their first time voting in a presidential election. Joe Biden may not be the candidate that many high school and college voters wanted to see on the ballot, but he is this generation's best chance for accomplishing its progressive goals.
The cost of college. Biden is the best candidate to elect if you want the chance at some form of student loan forgiveness. He aims to make community college and vocational training free for two years, make four-year college more affordable for more students, and cover more student loan payments and other costs for graduates.
He will listen. While Joe Biden himself has not been long viewed as progressive, he's willing to listen to and take on many of the strongest ideas from others, whether it's Washington Governor Jay Inslee on climate change, Vermont Senator Bernie Sanders on expanding health care coverage, or Elizabeth Warren on letting student loan debt disappear when people declare bankruptcy. His platform is the most progressive of any major party's presidential candidate in recent memory.
A better planet for the future. Biden trusts credible scientists on climate change and has an ambitious plan to address it as an urgent crisis for this generation. Meanwhile, Trump calls it a hoax and denies that it's a problem while rolling back pollution regulations. Biden pledges to make the electricity sector emissions-free by 2035 and invest in green jobs and renewable energy with a focus on helping poor communities and communities of color.
Safer campuses and streets. Biden supports gun reform legislation like mandatory background checks and banning the sale and manufacturing of assault weapons to reduce violence. Trump has done virtually nothing to address the rampant gun violence that plagues the United States like no other country and has even implicitly encouraged violence against peaceful protesters.