The Case for Biden
The Religious Voter
Faith guides Joe Biden, while Donald Trump summons the sacred for photo-ops.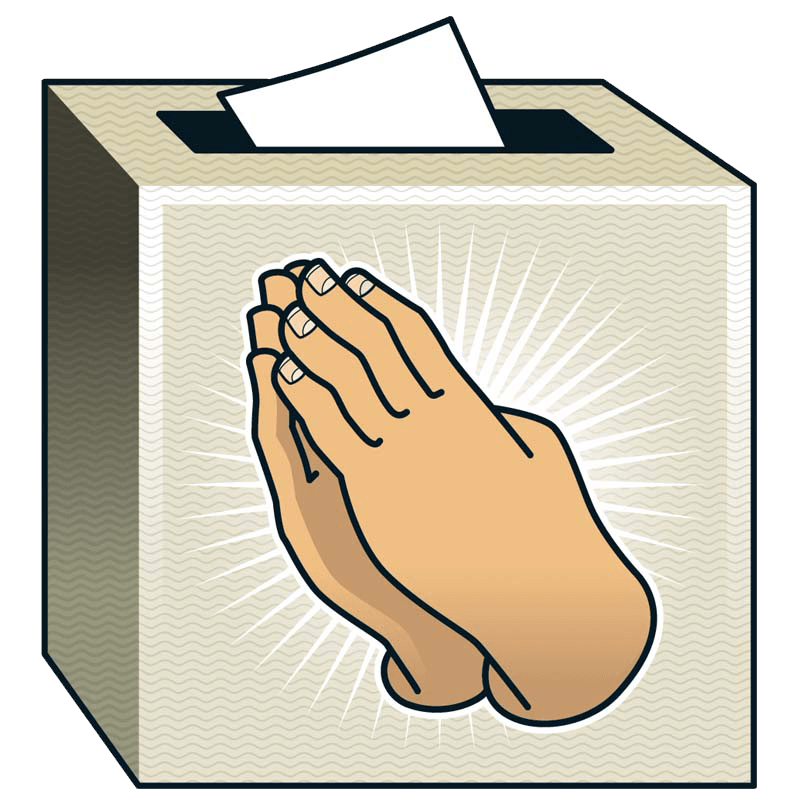 Illustration by Peter and Maria Hoey for The Boston Globe
A high contrast. As the nation reels from the crushing human and economic toll of the pandemic and the painful wounds of racial and social division, many Americans — including Joe Biden ― turn to God. President Trump has reduced religion to a political transaction, appointing conservative federal judges likely to uphold abortion restrictions in exchange for white evangelical votes. Biden's life and career demonstrate that for him, faith is a guiding beacon. It has helped him through grief and drives his compassion for fellow Americans.
The faithless president. Trump, who identifies as a Presbyterian, rarely attends church, has difficulty citing Scripture, and has used the Bible as a political prop rather than a moral compass. His outrageous campaign claims — including baseless charges that Barack Obama tried to ban the word "Christmas" and that Biden would "hurt God" ― demonstrate a fundamental lack of understanding of the concerns and beliefs of faithful voters.
Biden the believer. Biden, a practicing Catholic, cites his faith as his source of strength to endure unspeakable personal tragedies, including the death of his first wife and two of his children. Rebuking Trump's attacks, Biden said faith has "provided me comfort in moments of loss and tragedy, it's kept me grounded and humbled in times of triumph and joy."
Policy unmoored from faith. Trump's policies have led to millions of Americans losing health care coverage in the middle of a pandemic, a dangerous widening of the gap between America's richest and poorest, and immigrant children being caged and separated from their parents. The assessment of Pope Francis: "A person who thinks only about building walls, wherever they may be, and not building bridges, is not Christian."
Grounded in morality. Biden's proposals — which go beyond reversing Trump's policies, to reshaping the nation's immigration system, climate policies, and health care law — would be far more in line with the beliefs of nearly all major faiths who see the care of the most vulnerable as foundational.