Special counsel Robert Mueller's investigation into whether there was any coordination between the campaign of Republican President Donald Trump and the Russian government has concluded. Mueller has submitted his report to Attorney General William Barr.
Details are still sparse. Does Mueller's report include stunning allegations that embroil the president and his family? Or will it say that, as far as prosecutors are concerned, "There's nothing to see here"?
While other probes will continue, Mueller's team has been in the lead and has been the target of Trump's ire. So America is on the edge of its seat, waiting to hear more.
In the meantime, here are some of the major characters who have been swept up and charged or convicted in Russia-related investigations so you can follow along. (Note: Most of these cases were brought by Mueller; a few were brought by other prosecutors.)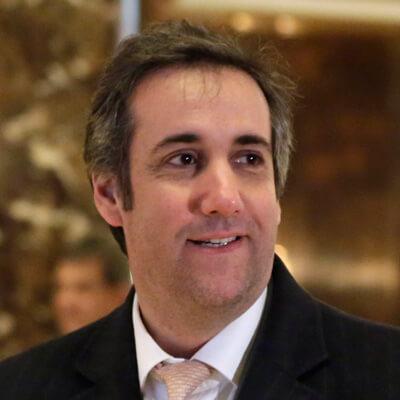 Paid hush money, lied to Congress
Michael Cohen is President Trump's former personal attorney and "fixer." He has been sentenced to three years in prison for evading taxes, breaking campaign finance laws, and lying to Congress about Trump's secret negotiations for a Trump Tower in Moscow. He and prosecutors have alleged that Trump directed him to make illegal hush money payments to two women to keep them quiet about affairs they said they had with Trump. He has also provided special counsel Mueller with information on "core Russia-related issues."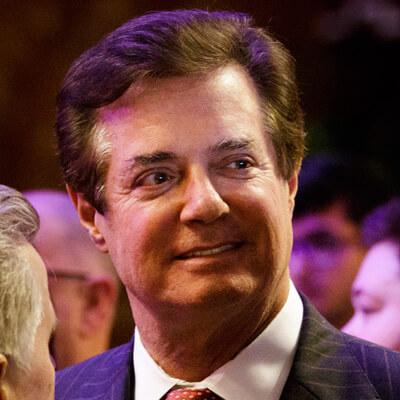 Paul Manafort
Campaign chairman
Committed fraud, lied to Mueller
Paul Manafort, Trump's former campaign manager, has been sentenced to 7 1/2 years in federal prison. He is also facing New York state criminal charges filed by the Manhattan district attorney. He agreed in September 2018 to plead guilty to two counts of conspiracy and to cooperate with special counsel Mueller's investigation. But he later breached his agreement, a judge found, by lying multiple times to prosecutors. One of his lies was about his contacts with a Russian associate both before and after after the election. Prosecutors claim the associate, Konstantin V. Kilimnik, has ties to Russian intelligence. The state charges of mortgage fraud and other felonies could ensure that he stays behind bars even if Trump decides to pardon him.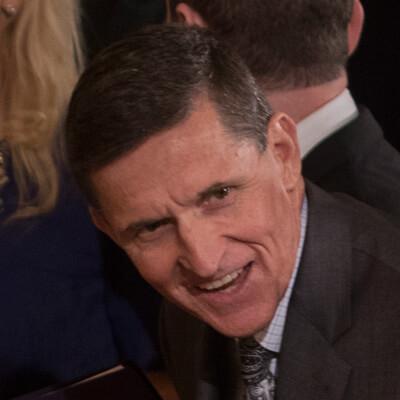 Michael Flynn
Campaign adviser
Lied to FBI, major cooperator
Michael Flynn is President Trump's former national security adviser. He pleaded guilty to lying to the FBI about secret conversations he had with the Russian ambassador to the United States during the presidential transition. He has been helping special counsel Mueller's team – to the point that they have recommended he serve no jail time. Flynn is assisting in the Russia probe and in other investigations, prosecutors have said.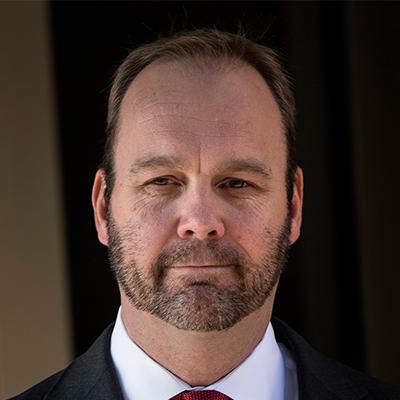 Rick Gates
Deputy campaign chairman
Lied to FBI, major cooperator
Rick Gates is President Trump's former deputy campaign chairman. A long-time protégé of Paul Manafort, he pleaded guilty to financial fraud and lying to federal investigators. He testified against Manafort at Manafort's trial and has cooperated with special counsel Mueller's team. He has slipped out of the limelight. But prosecutors say he is continuing to cooperate in "several ongoing investigations." It's not clear if one of those is the investigation by federal prosecutors in Manhattan of the Trump inauguration committee. Gates was deputy chair of that committee.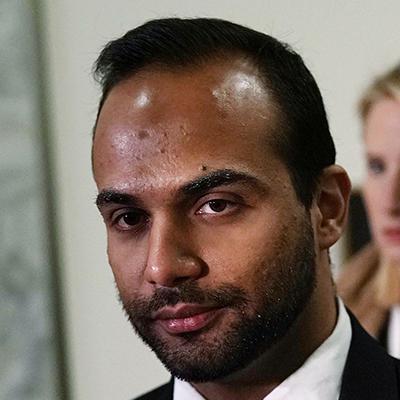 George Papadopoulos
Campaign adviser
Lied to FBI
George Papadopoulos was a young foreign policy adviser to President Trump's campaign. He was convicted and served a brief sentence for lying to the FBI about his interactions with Russian intermediaries during the 2016 presidential campaign. He attempted to broker a meeting between Trump and Russian President Vladimir Putin. He triggered the Russia investigation when he told an Australian diplomat the Russians had damaging information on Democratic presidential candidate Hillary Clinton even as Russian hackers were secretly trying to penetrate Democratic computer systems.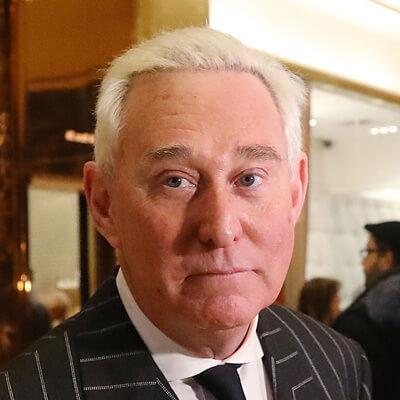 Roger Stone
Long-time confidant
Allegedly lied, was dispatched to get dirt on Clinton
Roger Stone is a Trump confidant as well as a former business partner to Paul Manafort. He faces charges of obstruction of an official proceeding, witness tampering, and making false statements. He allegedly lied to Congressional investigators looking into Russian interference in the election, and pressured another witness to lie. Prosecutors also say that Trump campaign officials dispatched Stone to make contact with WikiLeaks during the summer of 2016, at a time the website was releasing information about Hillary Clinton that had been stolen by the Russians.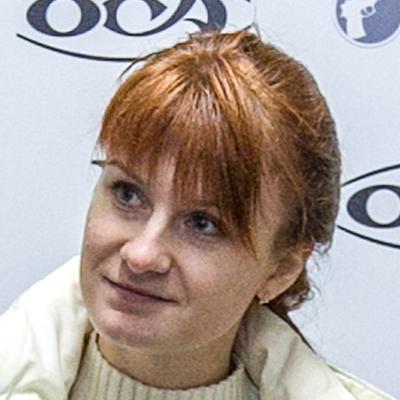 Maria Butina
Russian agent
Conspired to infiltrate conservative movement
Maria Butina, accused of being a secret agent for the Russian government, has pleaded guilty to a conspiracy charge. She has admitted trying to infiltrate the National Rifle Association and relay intelligence on American politicians to a Russian government official. She was pursued by prosecutors in Washington, D.C., not Mueller's office, but the New York Times reported that she tried to broker a secret meeting between President Trump and Russian President Vladimir V. Putin during the 2016 presidential campaign.
Konstantin Kilimnik
Suspected Russian agent
Allegedly obstructed justice
Konstantin Kilimnik is a Russian associate of Paul Manafort. A Russian Army-trained linguist, he has been accused by prosecutors of having ties to Russian intelligence. He faces charges of obstruction and conspiracy to obstruct justice for allegedly trying to coach witnesses whom special counsel Robert Mueller was seeking information from about Manafort's past lobbying work in Ukraine. Questions have also been raised about why Kilimnik met at a Manhattan cigar bar shortly after the Republican convention in 2016 with Trump campaign manager Paul Manafort and deputy campaign manager Rick Gates.
Julian Assange
Wikileaks founder
Published material hacked by Russians
Julian Assange, the founder of Wikileaks, is facing an unknown charge. His indictment was accidentally revealed in a Virginia federal court filing. US authorities have been looking at Wikileaks in connection with past government document releases. But special counsel Mueller has also been exploring the hacking by Russian agents of e-mails from the Democratic National Committee and Hillary Clinton's campaign, and their subsequent publication by Wikileaks.
Paul Erickson
GOP political operative
Allegedly helped Russian contact conservative movement
Paul Erickson, a long-time Republican political operative from South Dakota, is facing charges in an investment fraud scheme that is not related to Russia. But prosecutors say he was the boyfriend of Maria Butina, the Russian woman who worked to forge links with officials at the National Rifle Association, conservative leaders, and presidential candidates, includingTrump. Officials say Erickson worked with Butina to make those connections, at one point e-mailing a Trump campaign adviser that Russian President Putin wanted to invite President Trump to Moscow before the election.
13 Russian agents
Individuals
Allegedly sought to discredit candidates, system
Thirteen Russian individuals and three Russian companies have been indicted for allegedly conducting "information warfare" against the United States, with the goal of undermining political candidates and the political system. They allegedly used social media, posing as American citizens, to communicate with Americans – and even stage political rallies.
12 Russian agents
Military intelligence service
Allegedly hacked Democrats and Clinton campaign
Twelve Russian individuals have been indicted in the hacking of the Democratic National Committee and Democratic presidential candidate Hillary Clinton's campaign. Prosecutors described an effort by Russia's top military intelligence service to sabotage Clinton. The well-executed attack targeted more than 300 people affiliated with the Clinton campaign, as well as other Democratic Party organizations. The hackers allegedly implanted malicious computer code into computers, covertly monitored their users, and stole their files.