As it lumbers onto Third Street near the Tobin Bridge in Chelsea, the 111 bus is often beyond standing room.
More than 60 riders are squeezed into its 40-foot interior, pressed against the doors and each other, contorting for some small space and tolerable position as the bus lurches along its route. At each stop, the bus idles as boarding passengers fumble through purses, pockets, and wallets for change.
Eventually, the 111 grinds its way through grueling traffic going up to and across the Tobin Bridge to deposit its riders for another day of work in downtown Boston.
"We wait a long time, and when we get into the bus, we can't fit," said Roberto Rodriguez, a longtime 111 rider from Chelsea. "There's eight people on top of you. It's scary."
The 111 is a rolling case study of all the problems that confront the Massachusetts Bay Transportation Authority as it seeks to improve bus service: overcrowding, delays caused by traffic and passengers who pay in cash, and frequent cancellations.
It is also an endurance test for passengers, who for $1.70 and anywhere from 20 minutes to an hour of discomfort and indignities get a lifeline from working-class neighborhoods in Chelsea to the economic engine in downtown Boston.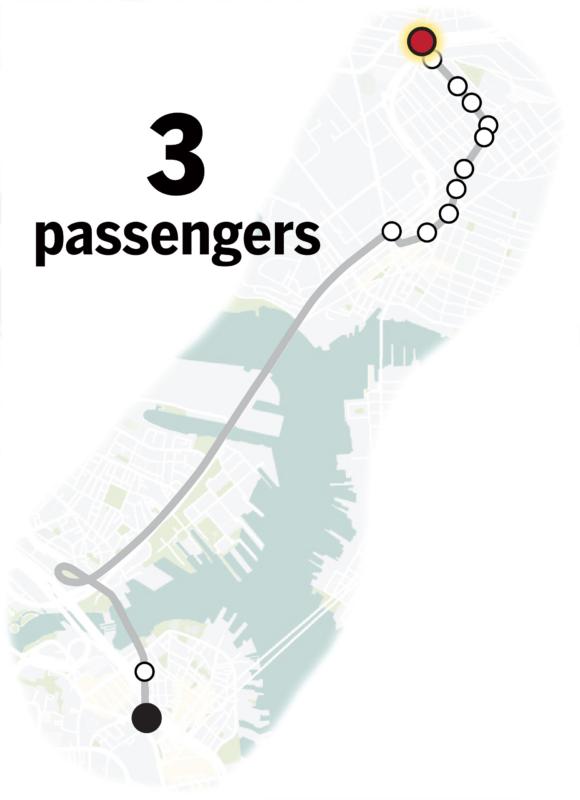 This is what it's like to take a weekday bus ride to Haymarket, starting from Chelsea at 6:57 a.m.
By the time the bus reaches Washington Avenue and Heard Street, only a few open seats remain.
From Bellingham Square in Chelsea, the bus is "overcrowded," according to MBTA standards.
There is very little room for riders to even stand as they prepare to cross two major bridges into Boston.
Passengers on the 111 endure these crowded conditions all the way to Haymarket.
"That bus is essential for a lot of Chelsea residents," said City Manager Thomas Ambrosino. "This is a city with a lot of economically disadvantaged residents. They depend on the cheapest form of public transportation to get themselves to and from work."
MBTA bus riders have reason to feel neglected: On-time performance lags significantly behind the subways and commuter rail, and the vagaries of street traffic can make any trip downright frustrating. But the bus system is a major facet of Greater Boston's transportation network, with more than 350,000 daily riders across 175 routes. And it serves a higher percentage of low-income riders than the T's other modes of transportation.
With buses leaving every few minutes during rush hour, the 111 is one of the busiest in the system, transporting 12,000 riders a day along 6.5 miles, with stops from Revere to Haymarket.
Ridership on MBTA buses
Passenger traffic on Route 111 has remained largely stable, while ridership on other lines has declined.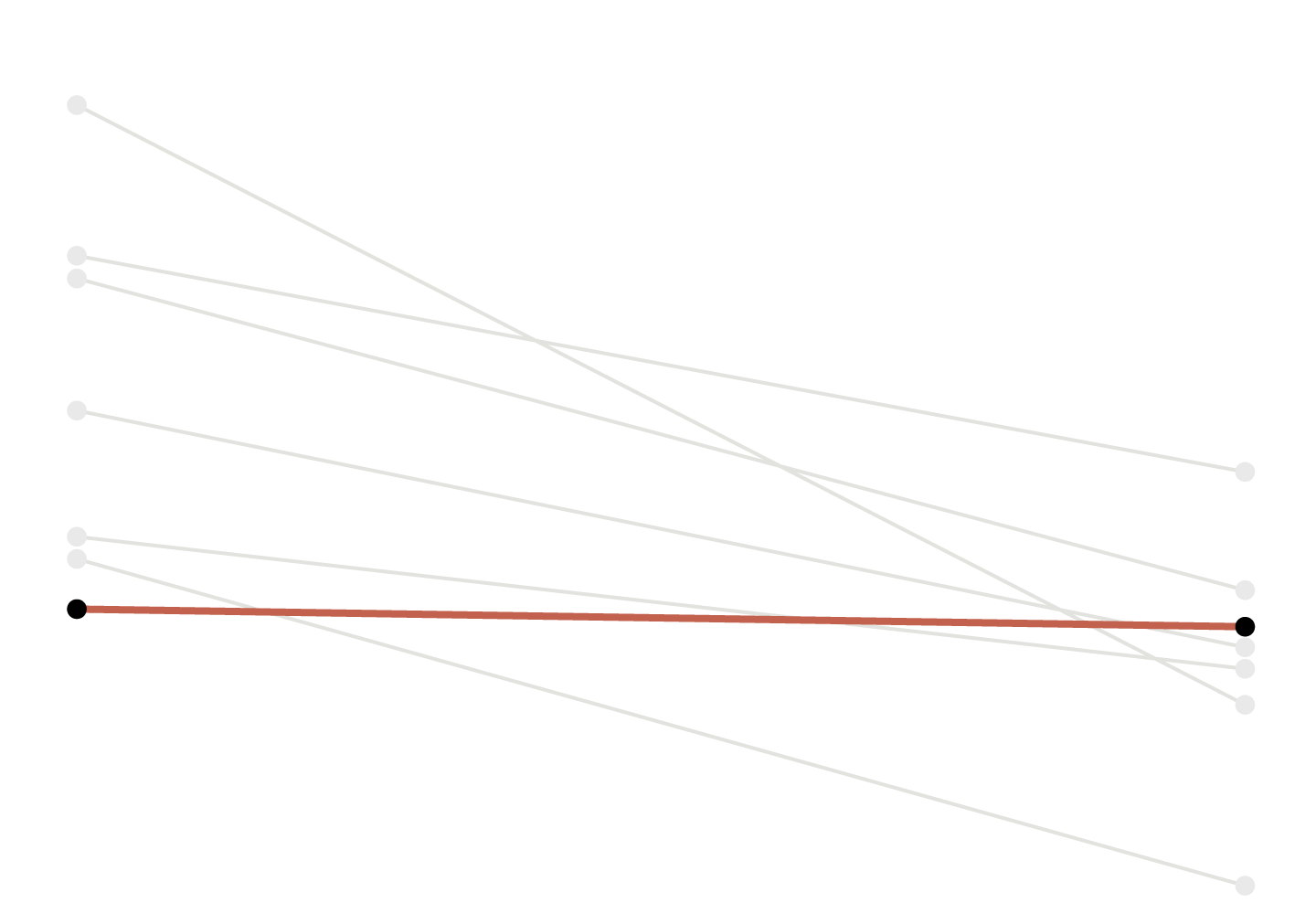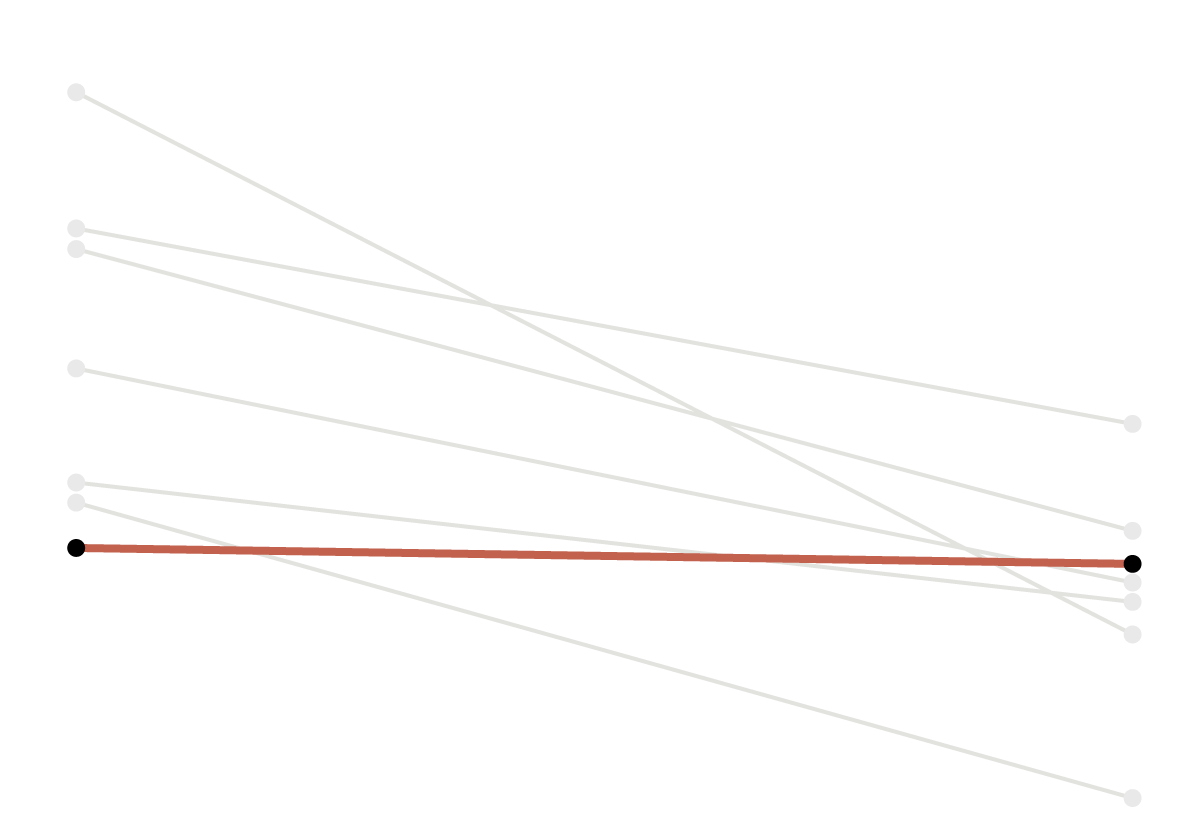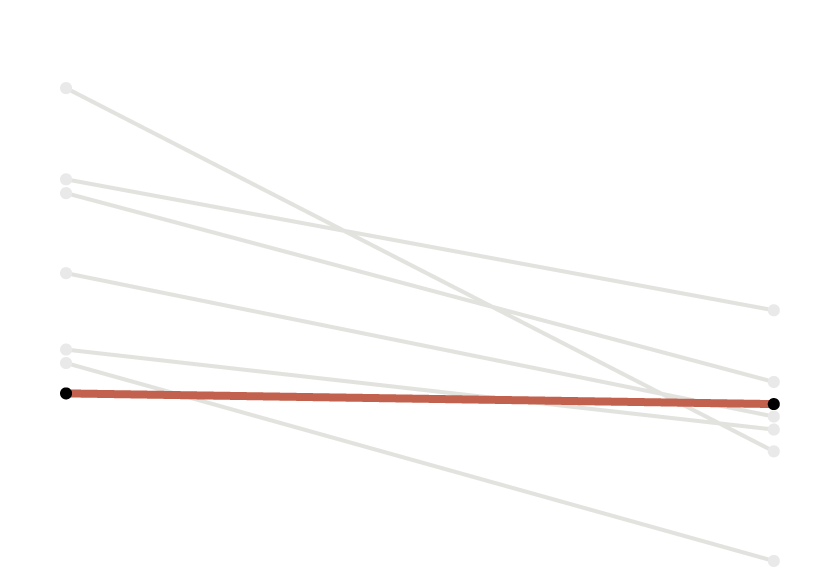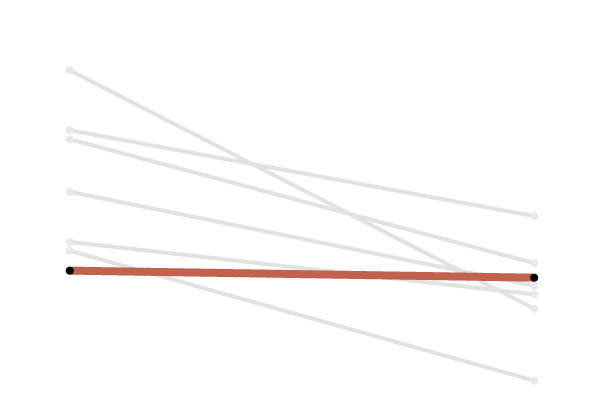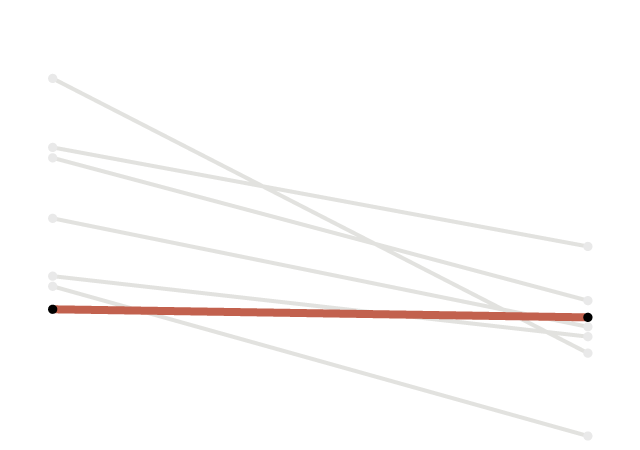 Source: MBTA
Saurabh Datar/Globe Staff
But the route suffers from high rates of overcrowding and cancellations, longstanding problems that combine to create a hellish commute, with ripple effects across the line.
"It doesn't run on time," said Frederica Washington, who uses the Orange Line and the 111 as part of a long commute between Dorchester and Chelsea. "Sometimes a bus won't come until it's 15 minutes late. That will make you late for work."
MBTA officials say they are trying to "rebuild" the 111, starting with the plague of canceled trips, the second highest rate among all bus routes. In 2016, more than 5 percent of the 111's trips were canceled — with huge swings day by day. On one day in September that year, for example, a stunning 40 percent of scheduled trips never happened.
Round-trip cancellations on Route 111 in 2016
On the worst day, two in five bus trips were canceled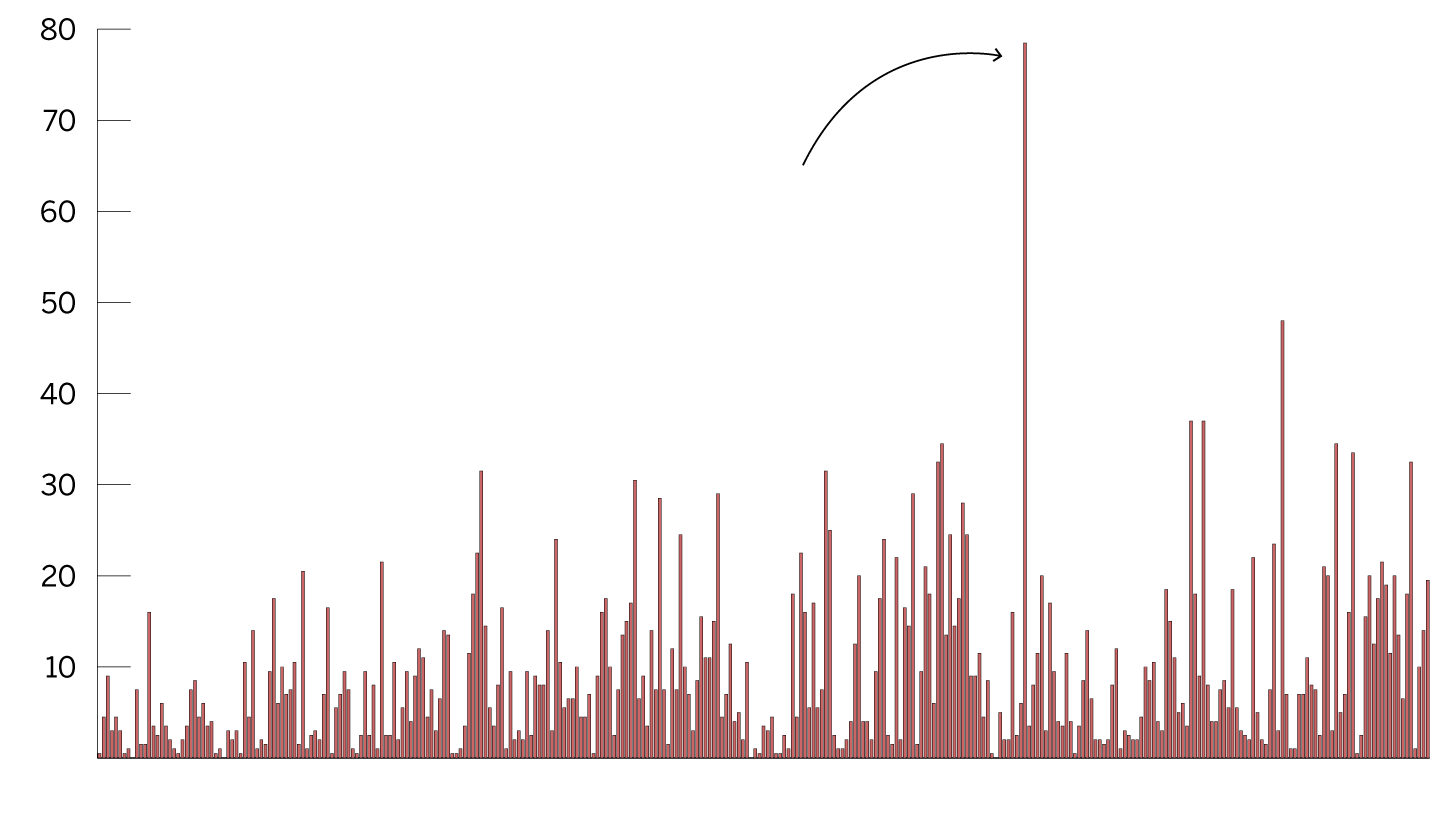 40 percent of trips canceled
on Sept. 12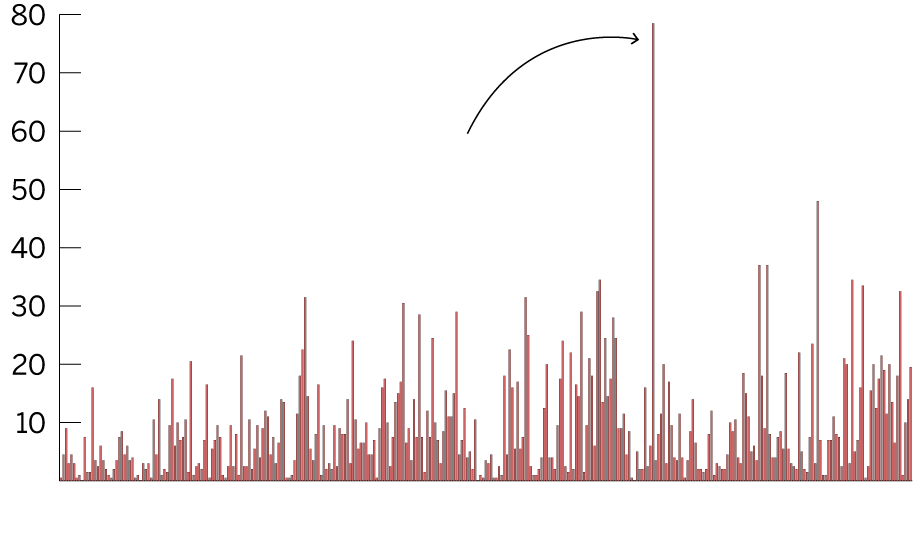 40 percent of trips canceled on Sept. 12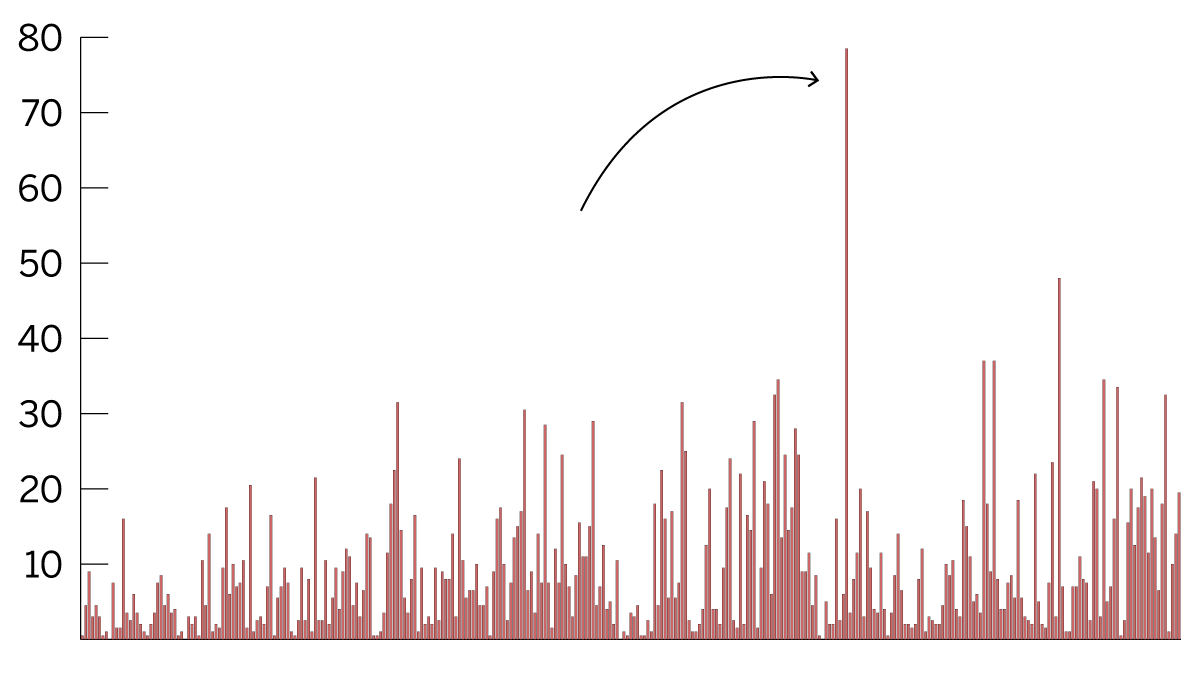 40 percent of trips canceled
on Sept. 12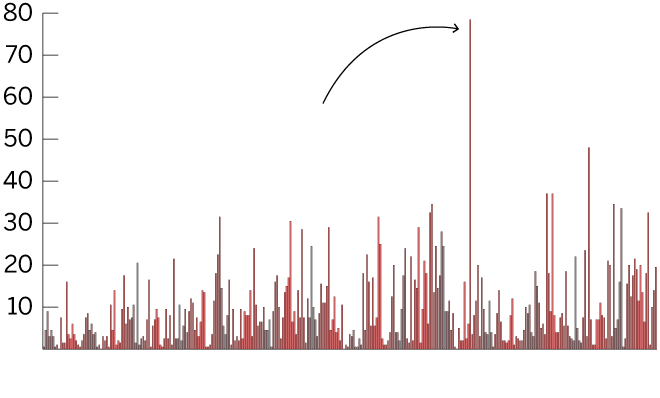 40 percent of trips canceled on Sept. 12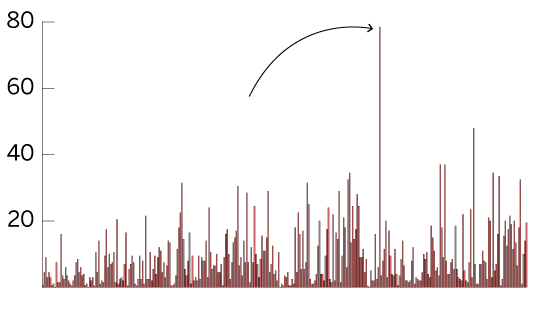 40 percent of trips canceled on Sept. 12
Source: MBTA
Saurabh Datar/Globe Staff
Because the 111 runs so frequently, the T constantly borrows its buses and drivers to patch up other routes with longer gaps between service. The trips are dropped without notice to riders, whose numbers build up as they wait for the next bus to come along, making those rides all the more crowded.
"It makes it more challenging. We try to put on as many as we can," said Mike Martelli, a longtime 111 operator. "You could pick up 20 people on the bus stop, and two minutes later there's 10 more people."
Officials finally pledged to fix the problem after a sharp rise in cancellations across the system last year, blamed on an uptick in driver absences. The T is planning to hire 55 additional bus drivers, five of whom will be dedicated to the 111.
It will also require dispatchers to seek approval from supervisors for each canceled 111 trip, and is considering banning cancellation of back-to-back buses on the route. Fewer cancellations should relieve congestion inside the buses: The T says the 111's passengers were overcrowded 21 percent of the time last fall — the worst rate in the system and far above the agency's own standards.
Operations policy chief Jessica Casey said the MBTA is working on a top-to-bottom review of the network that could lead to further service changes, such as running more buses to reduce crowding. Already, the T plans to increase the number of 111 trips this fall, including on nights and weekends.
A new fare-collection system coming by 2020 should also speed boarding and help reduce delays. Today, riders can board only through the front of a bus and have to wait when the person ahead of them pays in cash. Under the new system, buses will no longer accept on-board cash payments, and electronic payments will allow passengers to board at either the front or rear door.
In April, the MBTA launched new Silver Line bus service between Chelsea and South Station that should also offer an alternative to some of the 111's passengers, especially those headed to the Seaport District and the southern part of downtown. Francis Mintah is one who has made the switch, and says the direct connection to the Red Line at South Station has shaved at least 20 minutes from his commute between Chelsea and Cambridge.
"This is easier for me because it goes straight to the Red Line," Mintah said. "It runs better because it doesn't get stuck in traffic."
While the Silver Line runs in its own protected bus lane for some of the ride, the 111 is left to fend off Boston's epic traffic, especially when it crosses the Tobin Bridge and the North Washington Street Bridge into downtown. When the 111 leaves Haymarket in the afternoon, it's scheduled to reach downtown Chelsea in less than 15 minutes, a ride that in reality often takes more than an hour, said Chelsea resident Andrea Parra.
"We just left the station and we're already stuck in traffic," she recently lamented as the bus crawled through the streets around Haymarket.
One partial solution will come with the rebuilding of the North Washington Street Bridge, scheduled to begin this fall. When it's finished in 2023, the new bridge will include a bus-only lane that will let riders zoom past cars.
But things will get worse before they get better. The bridge work will disrupt traffic for five years. Riders are bracing for that, and work on the Tobin has already interrupted traffic.
At its peak, the work on the two bridges is expected to add 45 minutes to a commute that is scheduled to take only 30 to 40 minutes from end to end, depending on the time of day. Frustrated activists are pressing the T for discounts for the 111 during the bridge delays. Instead, the T recommends that riders use the commuter rail, which stops in Chelsea. It's much faster but doesn't run as often and costs slightly more at $2.25 a ride.
Maria Belen Power, associate director of the Chelsea advocacy group GreenRoots, said 111 riders deserve some relief.
"We've been bearing the burden for poor-quality public transit, but have been paying the same price as [those on] all the other buses," she said. "We were already struggling with poor-quality service on the 111, and then you add these projects."