How the Boston protests will unfold on Saturday
Aug. 18, 2017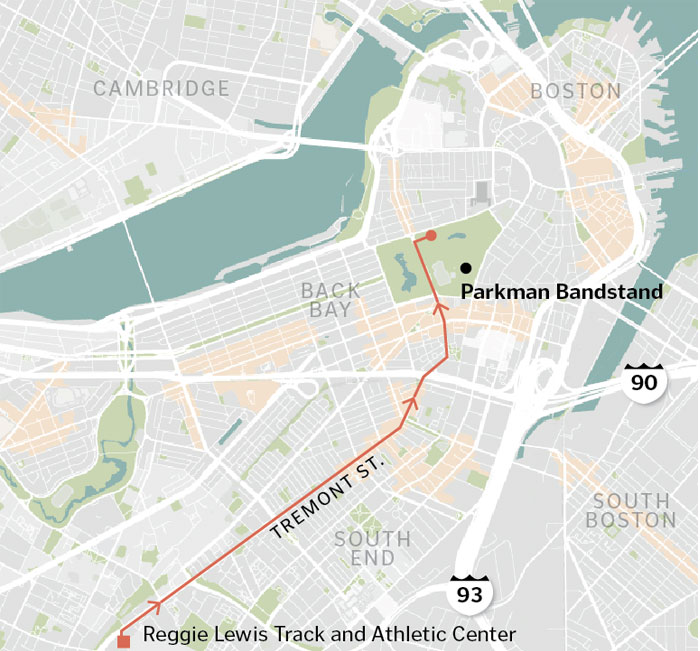 10 a.m.
Marchers begin walking from the Reggie Lewis Track and Athletic Center in Roxbury to a section of Boston Common near Charles and Beacon streets. Roads will be closed in a "rolling" fashion, reopening as the march proceeds.
11 a.m.
The "Stand for Solidarity" protest on the State House steps is scheduled to begin. Organizers of that rally said 3,000 people indicated on Facebook they were coming to the event, and another 2,000 expressed an interest in attending.
State House
BOSTON COMMON
Location of stage for counterprotest
Marchers' route
Parkman Bandstand
Barriers placed by Boston Police Department as of 3 p.m. Friday
Noon
The "Boston Free Speech" rally begins at Parkman Bandstand. Just over 200 people have said on Facebook that they plan to attend that rally, which is scheduled to feature speakers who associate with the "alt-right," an offshoot of conservatism that mixes racism, white nationalism, anti-Semitism, and populism.